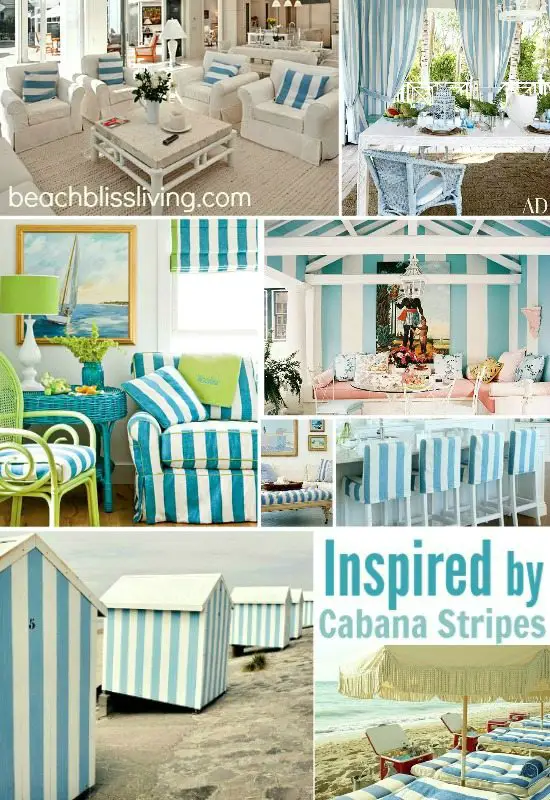 Blue cabana stripes capture the beach experience in a wonderful breezy way. You can almost smell the warm salt tinged air. Cabana stripes are the classic summer print. Work them into your decor and you'll feel like you're on vacation all year long.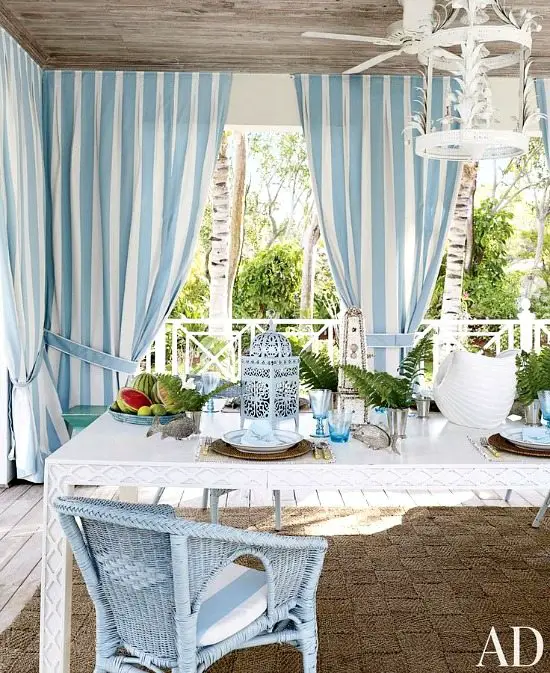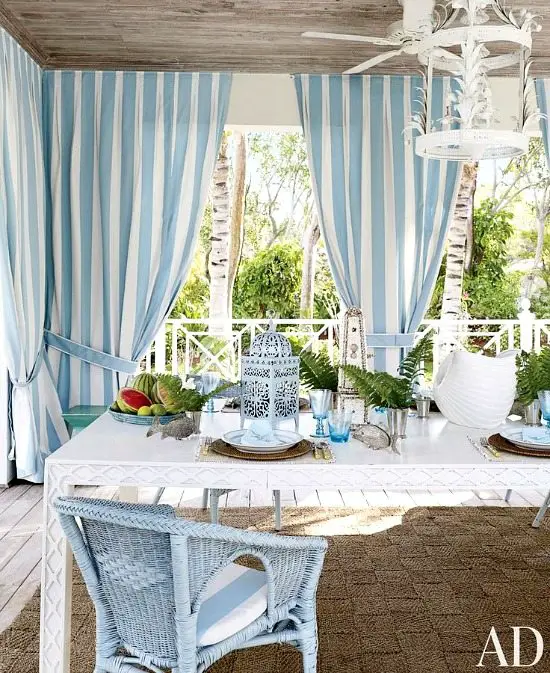 Dining pavilion lined with blue and white striped curtains via AD
Cabana Stripe Drapes and Fabric from Pottery Barn
Cabana Stripe Seat Cushions from Pottery Barn
Cabana Stripe Seat Cushions from Target
Seat Cushions from Bed Bath and Beyond

Indoor Outdoor Sheer Cabana Striped Curtains from Target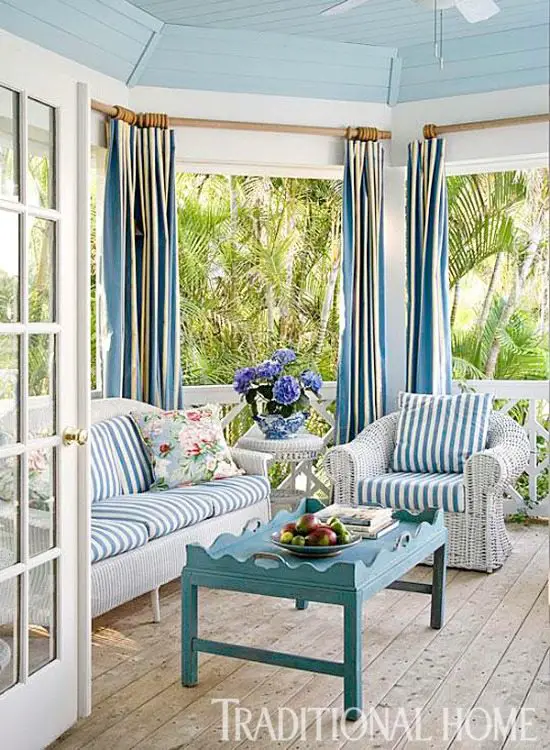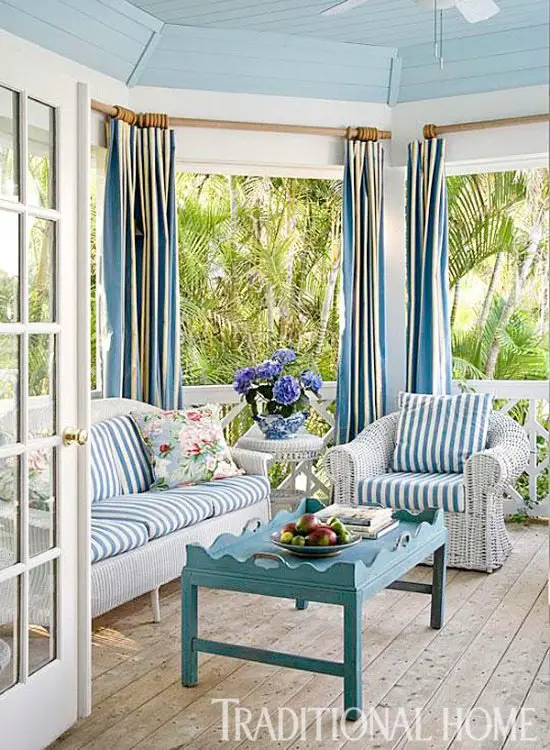 Florida beach cottage via Traditional Home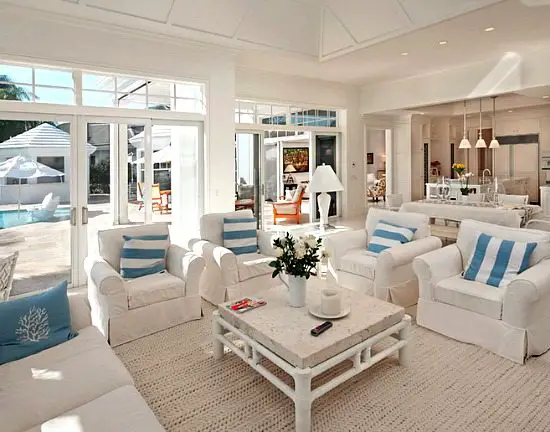 Beach style design by John Mcdonald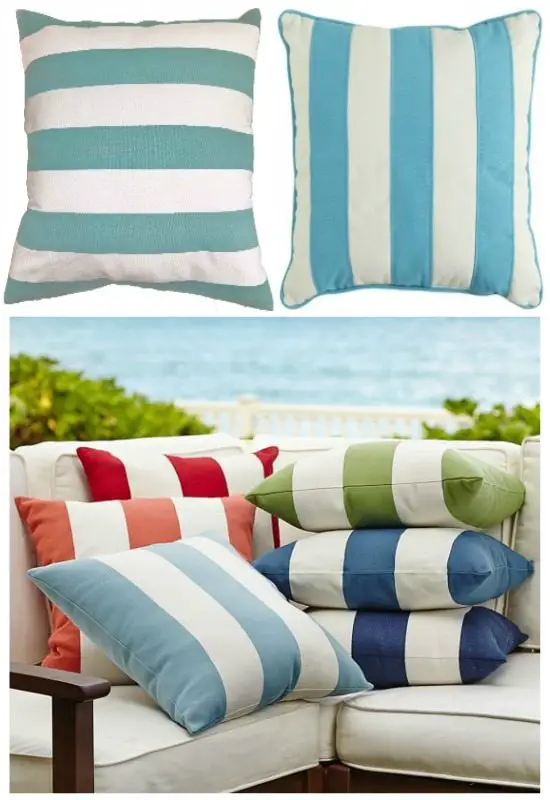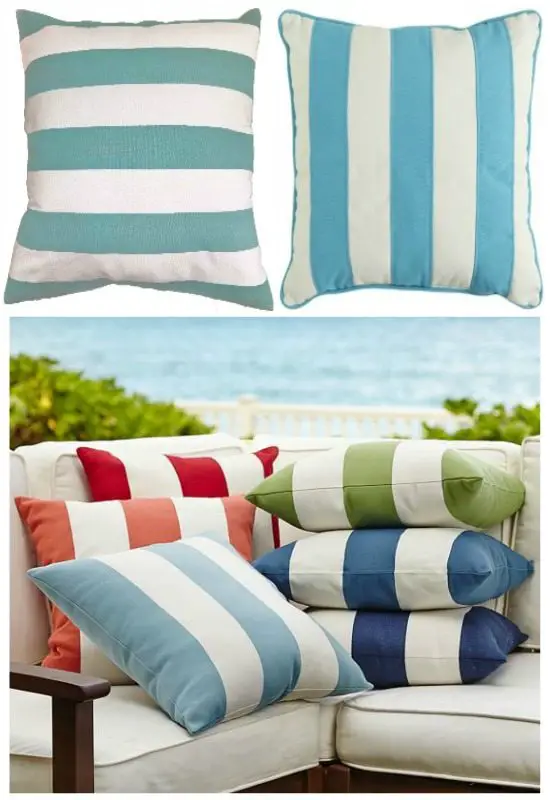 Cabana Stripe Pillow from Pier1
Stripes Pillow Cover via Amazon
Cabana Stripe Pillows from Pottery Barn
Cabana Stripe Pillows from Bellacor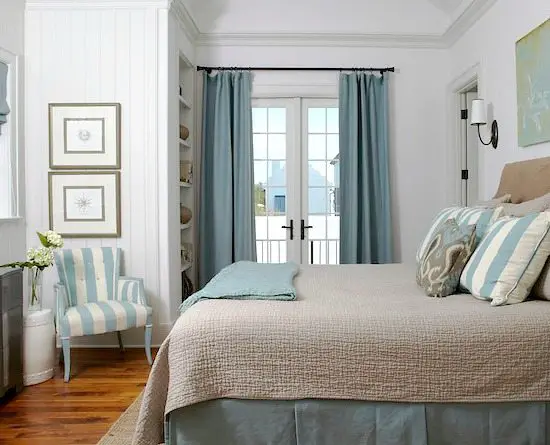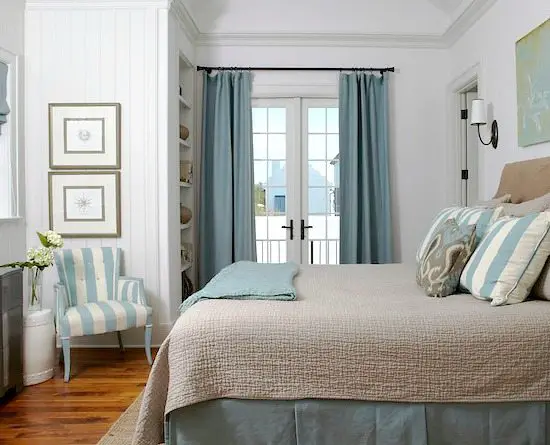 Bedroom by Tracery Interiors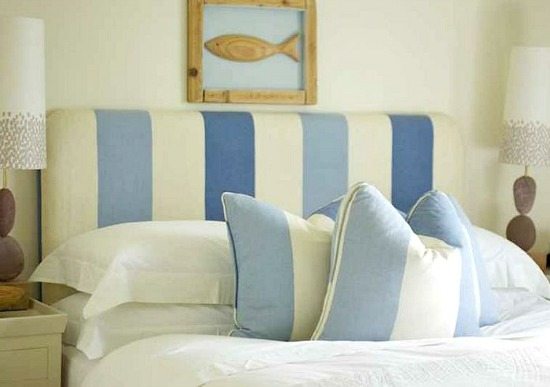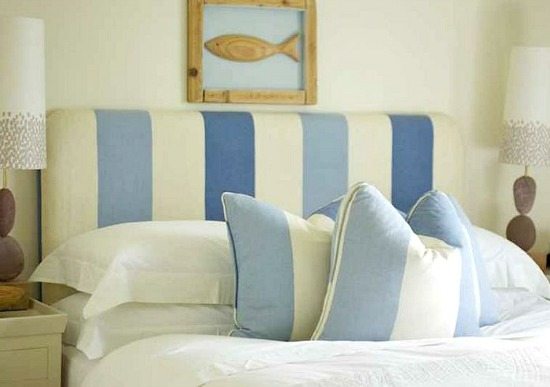 Driftwood Hotel in England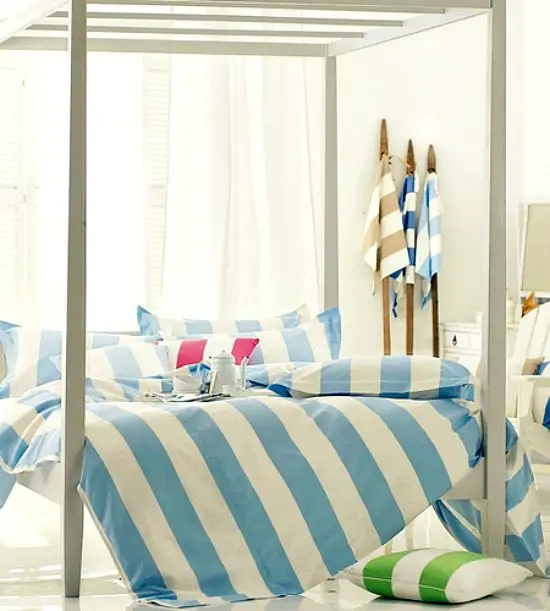 Bedding by Runaway Coast Britain
Cabana Stripe Bedding on Ebay

Florida beach cottage via Traditional Home

Delaware beach house featured on Completely Coastal

Dash and Albert Catamaran Stripe Rug via Caron's Beach House (pictured)
Barclay Butera Ripple Rug via Burke Decor
Light Weight Cotton Stripe Rug via Amazon
Indoor Outdoor Stripe Rug from Target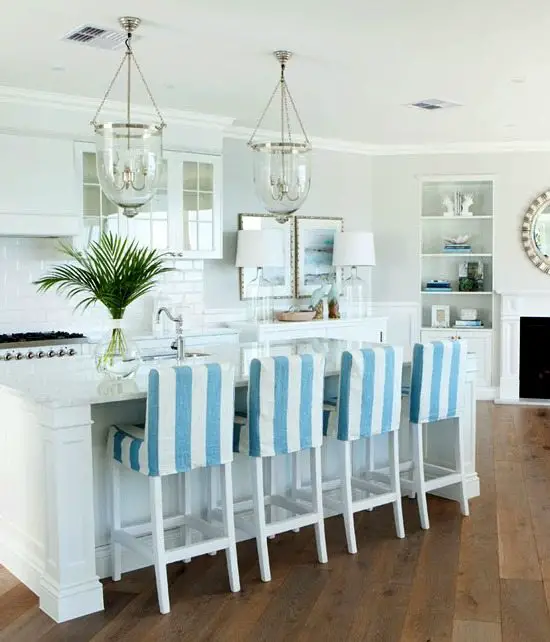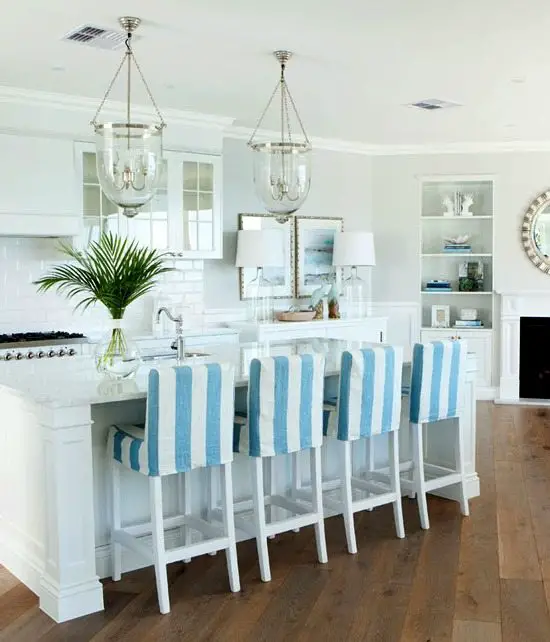 Cabana stripe kitchen bar stools in an Australian Home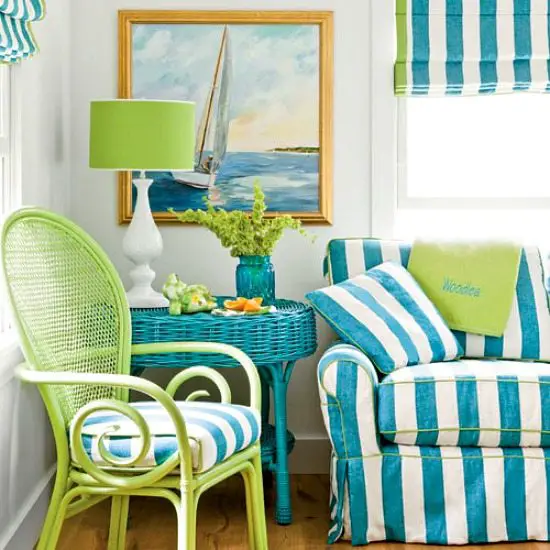 Cabana stripe decor featured on Completely Coastal
Make Roman Shades on Completely Coastal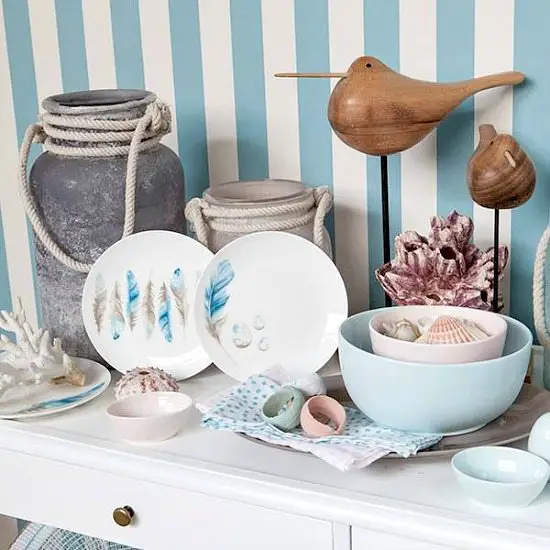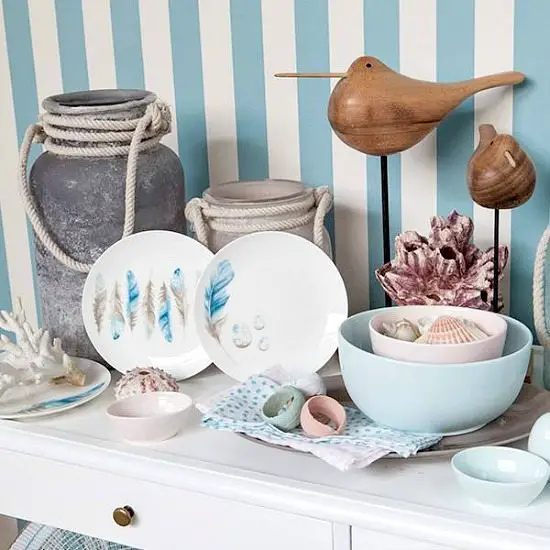 Cabana stiped wallpaper via Tara Dennis on Facebook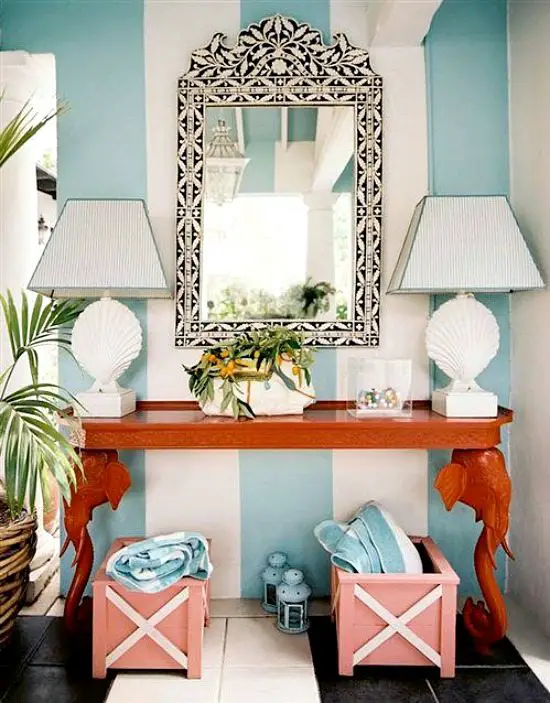 Cabana stripe walls via Lonny Magazine
Cabana Stripe Beach Towels from Kassatex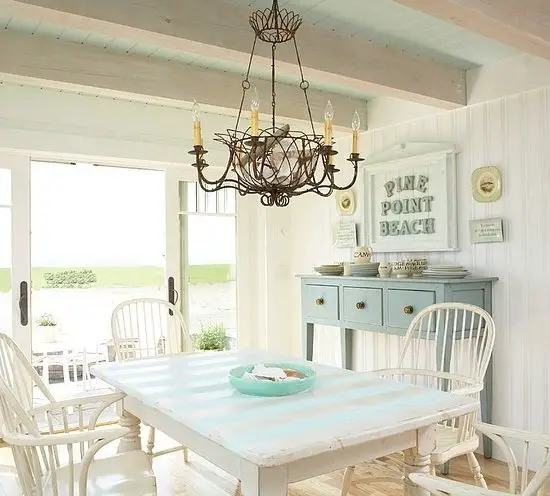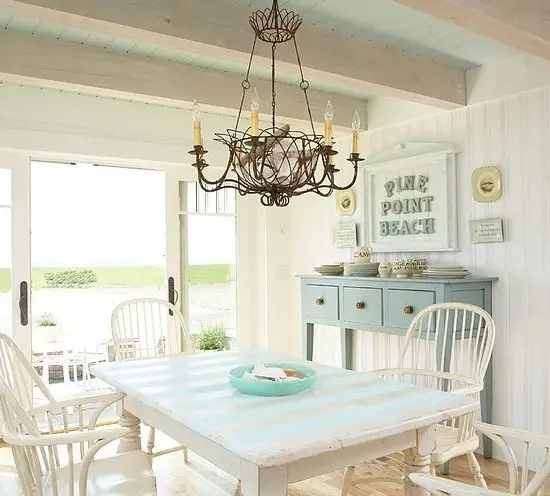 Cabana stripe painted table by Tracey Rapisardy

Blue Cabana Stripe Sun Umbrellas from PB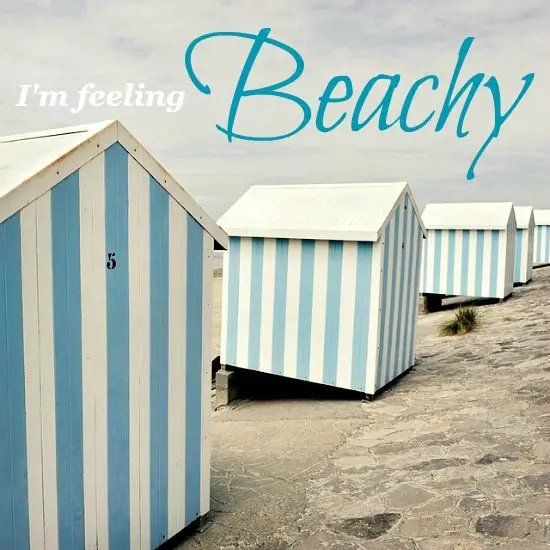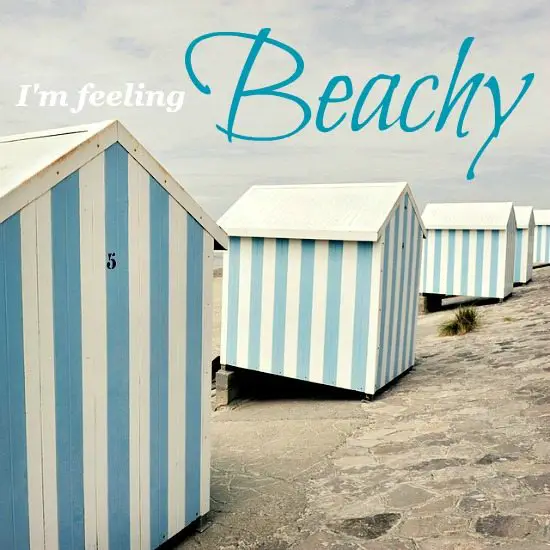 French beach huts by Lieve van den Bosch via Flickr
Have a Beach Hut in the Backyard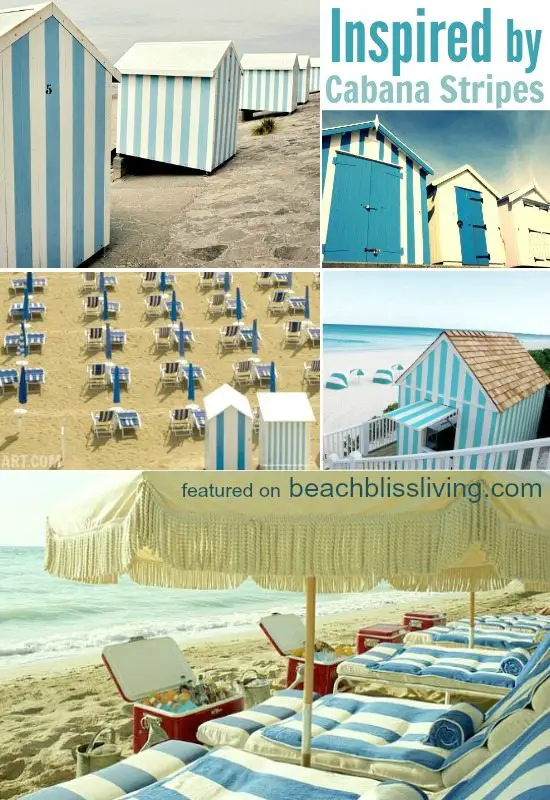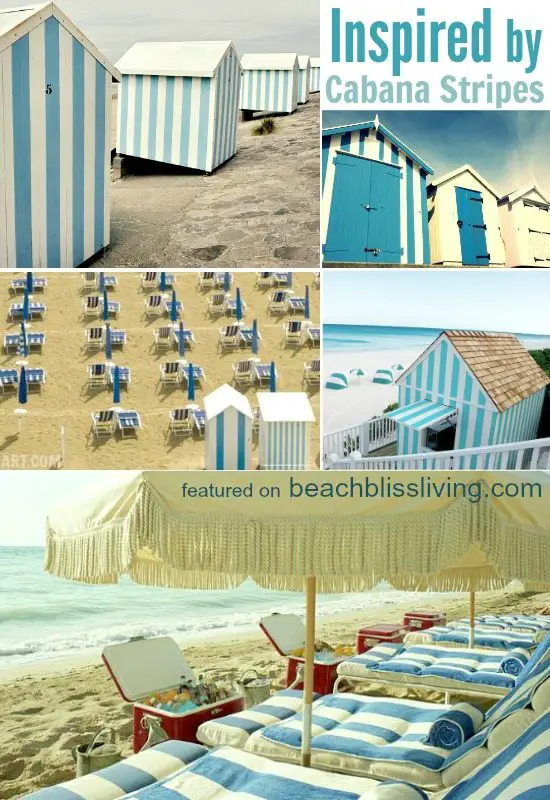 Cabana stripe inspiration:
Beach huts print from Art.com
Beach with huts and umbrellas print from Art.com
Beach hut at Dunmore Hotel Bahamas
Lounge chairs at Soho Beach House Miami
Even though wide horizontal stripes are often identified as cabana too, the vertical look is the most authentic. Instead of blue, you can use any beachy color. Sunny yellow, lime green, or pink, for example. But there is nothing quite like a soft blue when it comes to creating a summery seaside retreat. Are you inspired to transform a room into a beach getaway?