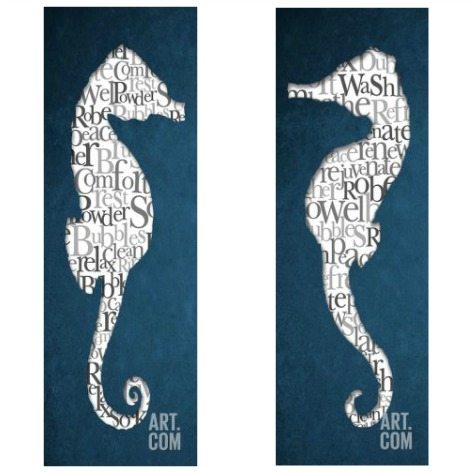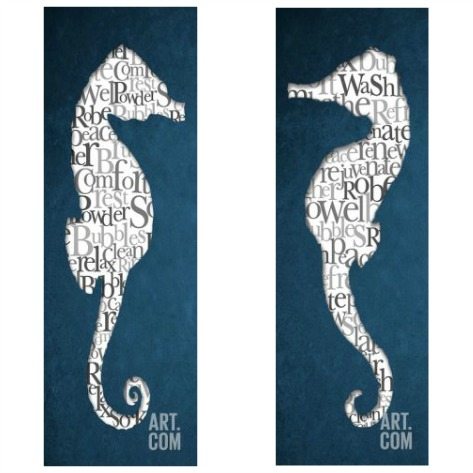 This selection of beach art has a strong seaside vibe with deep blue hues, stripes, word designs, as well as quotes and sayings. The art is by Elizabeth Medley, sold as prints at Art.com. Enjoy and click on the links to learn more about each print!


When you Wish upon a Starfish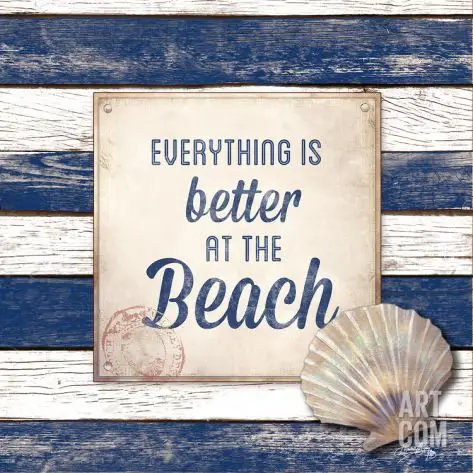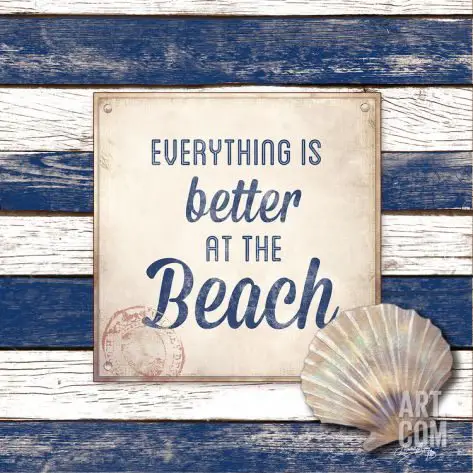 Everything is Better at the Beach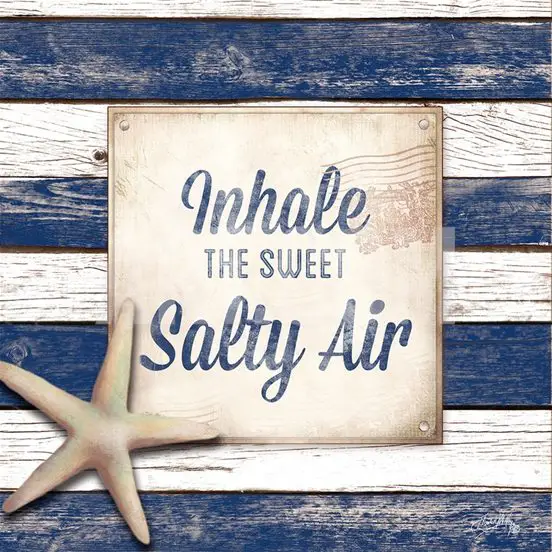 Inhale the Sweet Salty Air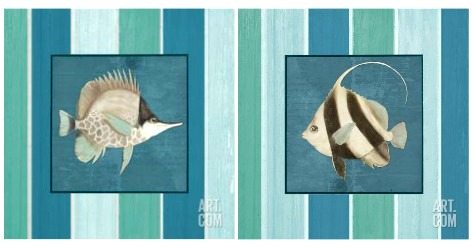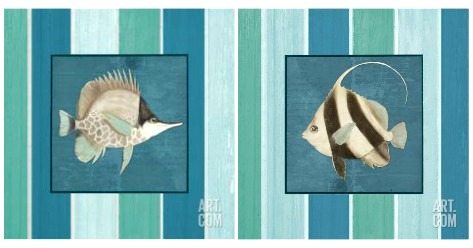 Fish on Stripes II and Fish on Stripes I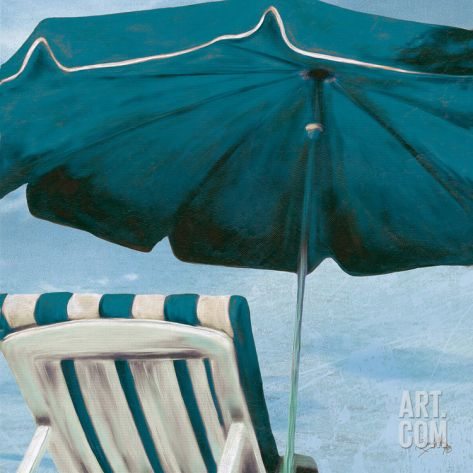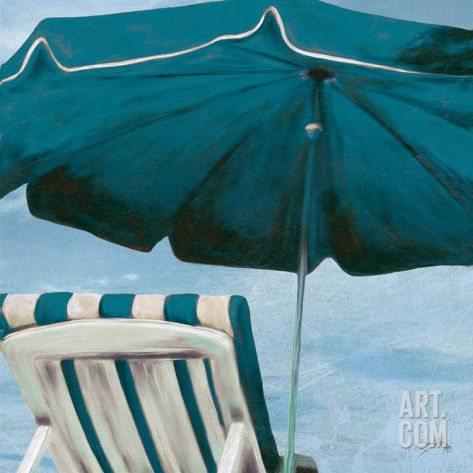 Beach Chair
Some of these seaside beach art prints are destined to be displayed as a pair, the fabulous seahorses for example. They just look so great facing each other, so do the fish on stripes!