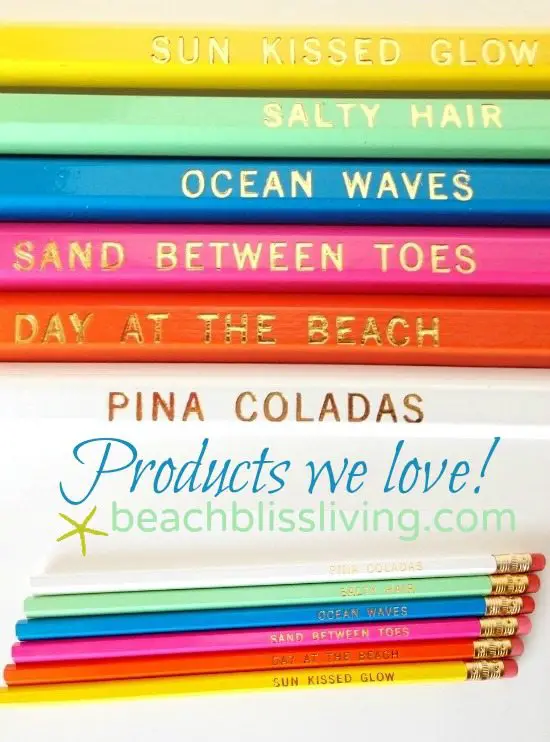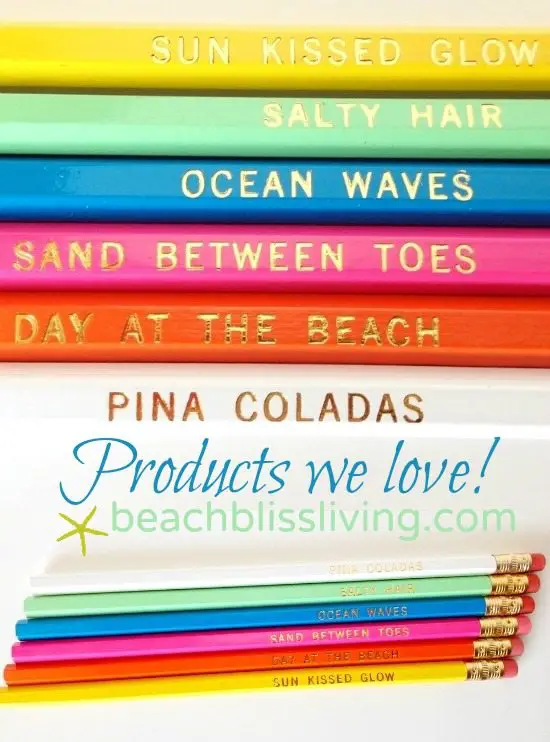 Obsessed with the beach? If your answer is yes then you're going to love my latest discovery. Pencils with beach sayings! Over are the days of jotting down notes with ordinary pencils.

Modern Palm's Beach Pencil Set is fun and colorful, printed in subtle gold with beach sayings. They'll brighten up your desk and also make a perfect favor or gift for everyone who's just as obsessed with the beach as you are.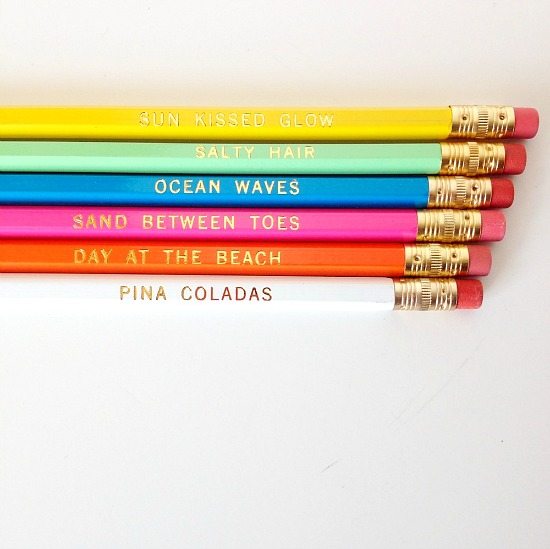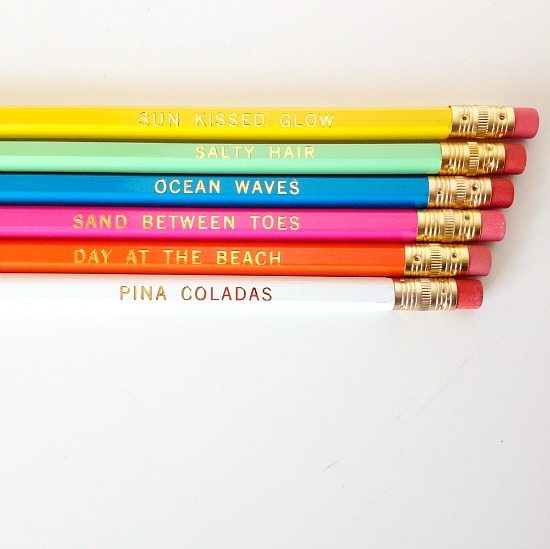 The set includes 6 unsharpened gray lead pencils with the following beach sayings:
Day at the beach on orange. Sand between toes on hot pink. Salty hair on mint. Ocean waves on cobalt blue. Pina coladas on white, and sun kissed glow on yellow.