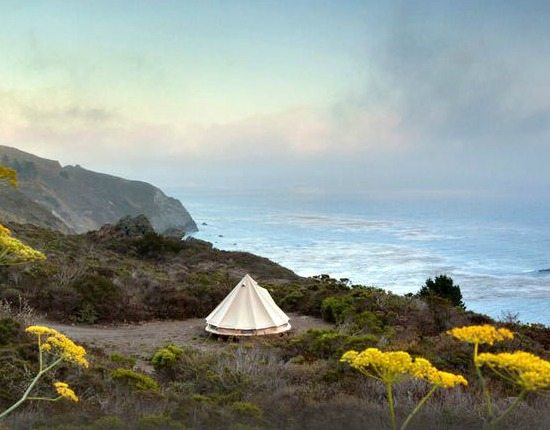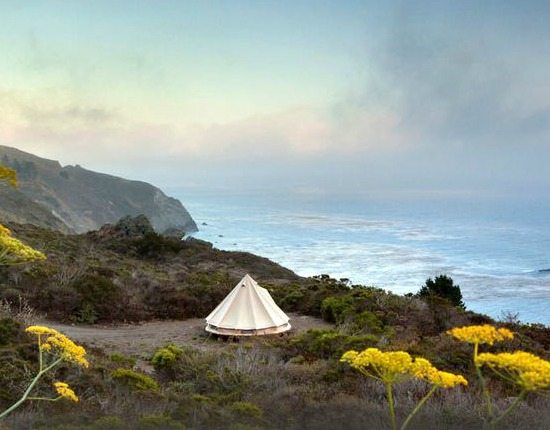 Glamorous camping, also known as glamping, is the perfect way to escape to the beach in style. Living under the stars, Roasting Marshmallows, while enjoying the comfort of home! Here are a few beach glamping sites, as well as tips how to create your own glamping experience on any campground.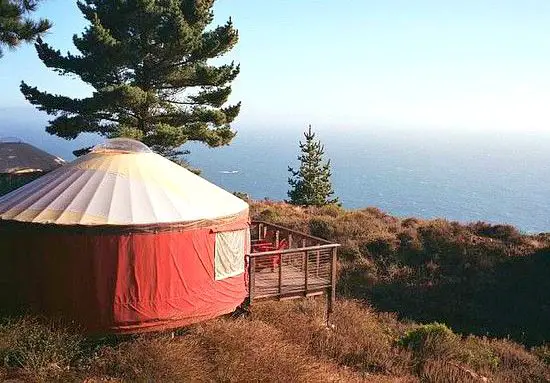 Glamping in Big Sur, California:
Treebones Resort in Big Sur is the premier glamping spot. They have 16 ocean view Yurts for the glamping experience, a campsite with a round platform tent (first picture), and sites where you can put your own tent. Amenities include eco adventures, yoga, massage, and amazing food!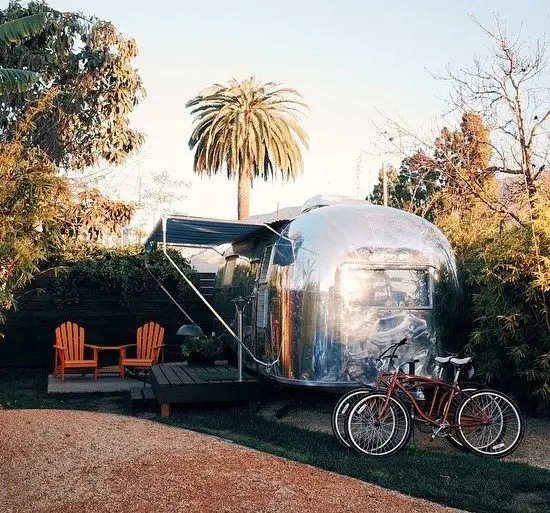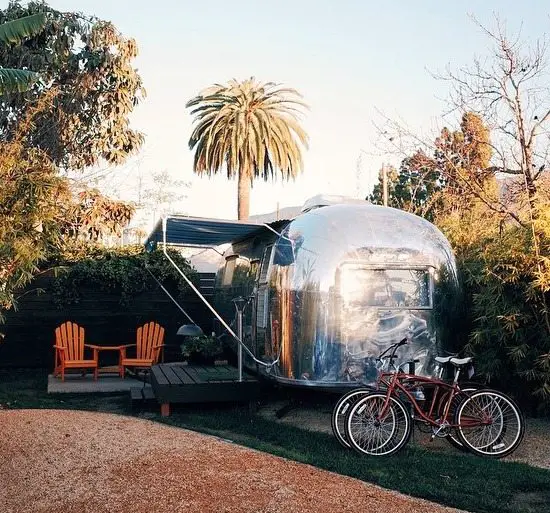 Clamping it Airstream in Southern California:
Inspired by the wanderlust and adventure of the great American road trip, Autocamp is a boutique Airstream hotel experience in Santa Barbara, with new locations opening in San Francisco, Los Angeles, and Ventura Beach.

Glamping on Florida's West Coast in RV Parks:
There are a few RV parks right on the beach, such as Red Coconut RV Park in North Ft. Myers beach, and Calusa Campground Resort and Marina in the Florida Keys. Or Bluewater Key Resort (picture), 10 miles from Key West where most every spot has it's own dock. Some spots even have underwater light that makes it a living aquarium at night. Via Ginger Goes Glamping. Bring your own RV, or look for a rental!
Glamping at US Virgin Islands Campground:
An eco-sensitive resort with 8 self-contained tent-cottages, Virgin Islands Campground is set on secluded Water Island, just outside the picturesque Charlotte Amalie, St. Thomas Harbor. The tent-cabins feature terraces set amongst lush foliage, only a short walk to the beach.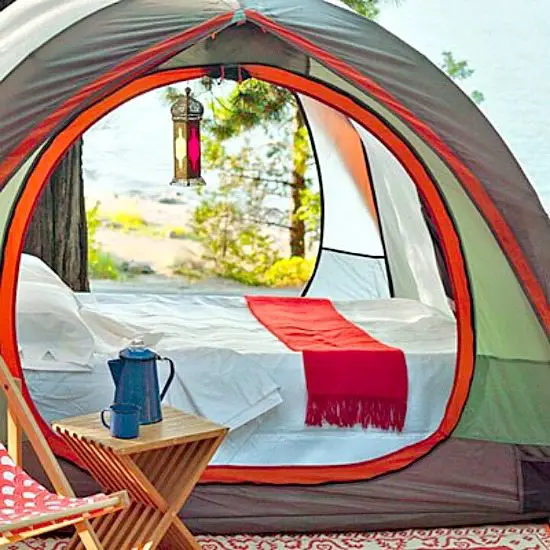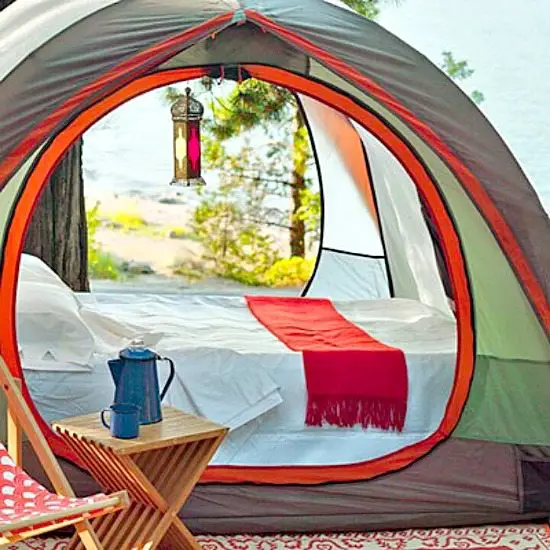 Create your own Glamping Experience:
The best way to make beach camping feel luxurious? An air mattress, comfort touches from home like sheets and a throw, a small rug, a lantern as well as other gear. Find the complete list of ideas and tips for DIY glamping at Sunset.