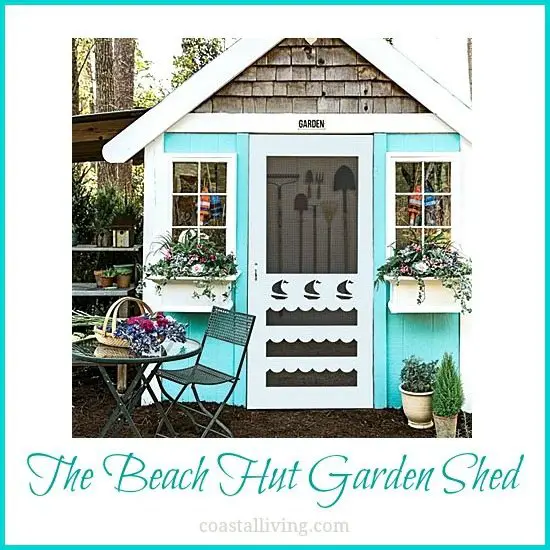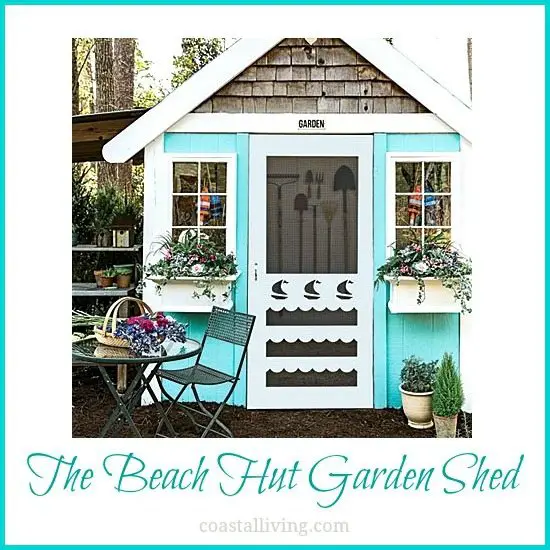 The beach hut garden shed is the ultimate storage shed for beach enthusiasts. It is brightly colored just like the ridiculously cute Beach Huts that Dot the Coastlines in Britain. For decorative screen doors with a coastal and beach theme, visit Fun House Design!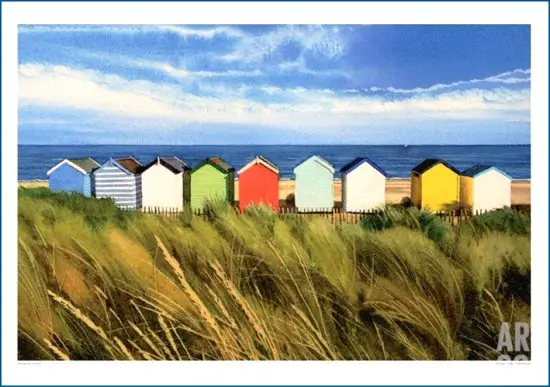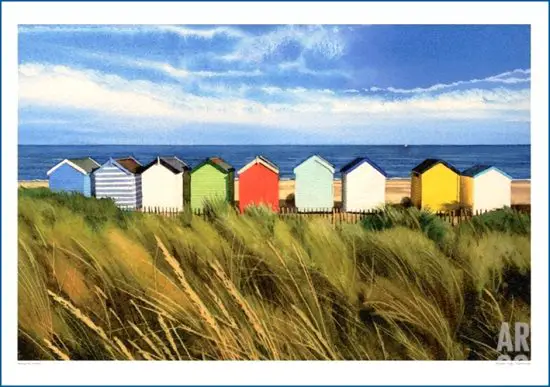 To give your garden shed a beach hut personality all you need to do is painting it a bright color. A fresh coat of turquoise paint for example! Namely Sea Wave and Ultra White by Valspar. For more information, head over to Coastal Living. Or paint it in blue and white stripes! Add any extra decorations as you see fit. Maybe a sign or a name, a wreath, possibilities are endless.
"There's something deeply satisfying about a neat and tidy shed with everything in its place – ask any of the many British men and women for whom the shed is their habitual refuge from the world." From Uncommon Garden Sheds (source of striped beach hut).
Definition of beach huts by Wikipedia.