I love art that incorporates words. Words resonate, and these beach art prints capture the simplicity and calm of the beach with soothing blue and one of my favorite words: BEACH.

Pretend that the beach is just around the corner with a Beach This Way Giclee Print by California artist Samantha Carlisle. Acrylic glaze finish is hand applied with a palette knife to mimic the texture of the original art work.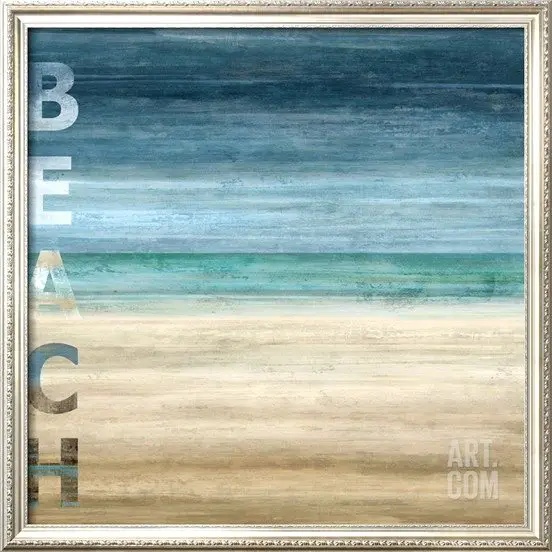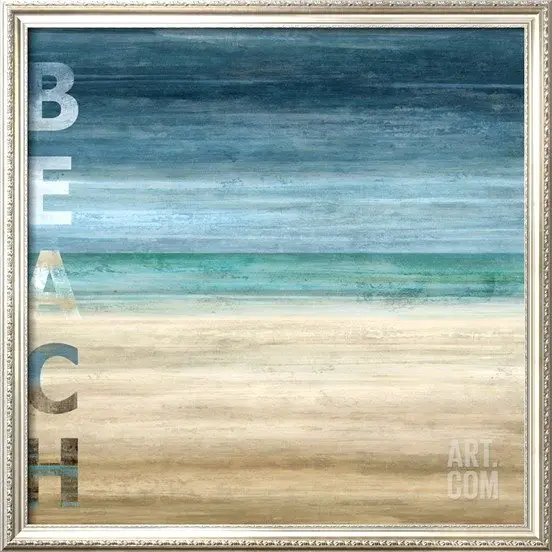 A beautiful abstract rendering of Beach and Sea by artist Luke Wilson.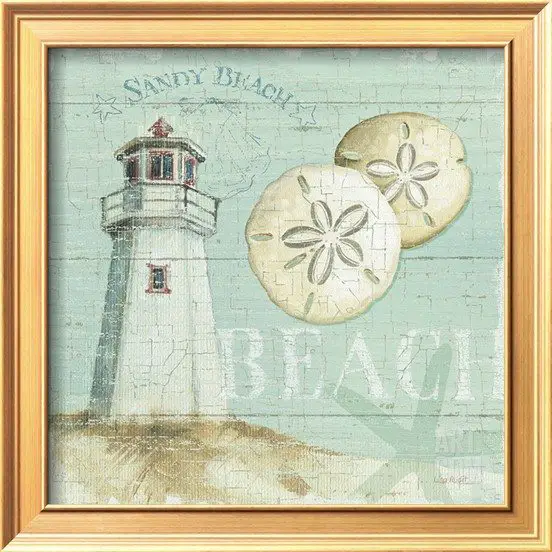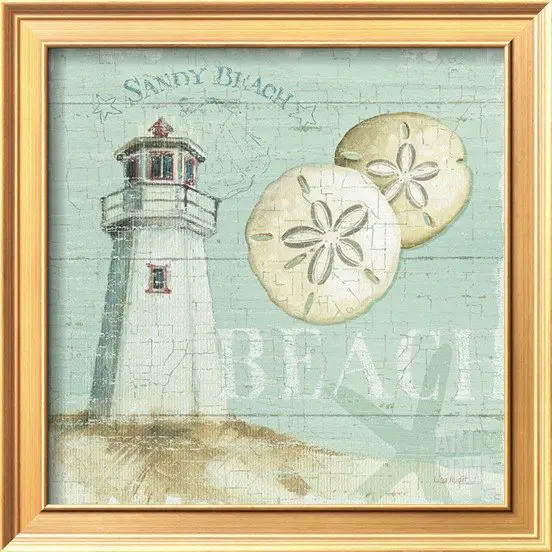 To walk along a beach and seeing a lighthouse in the distance is always a special treat. Lisa Audit's Beach with Lighthouse reminds me of those places. Still very alive in my memory are Montauk and Fire Island (NY), Provincetown, Cape Cod (MA), and Paradise Island, Bahamas. But I know there were more! Lisa has been painting for the last twenty years from her home studio in Canada.

Beach and Palm Tree by artist Daphne Brissonnet has a tropical touch, and the Adirondack Chair invites us to take a break and relax -ideally in the shade of a palm tree! Oh, do I wish!