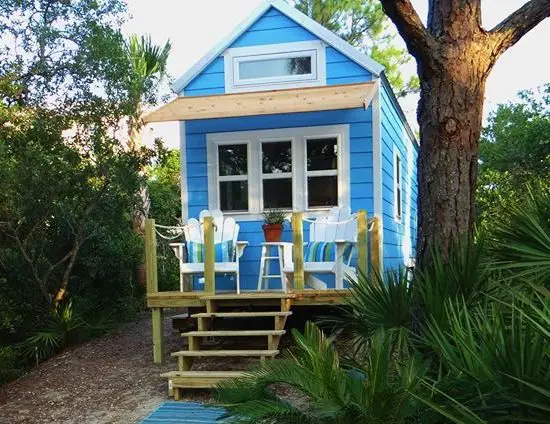 A tiny house cottage off the grid, a weekender R.V. built like a house! Nestled within lush coastal vegetation, only a short walk from the beach on remote and undeveloped St. George Island, on Florida's Panhandle. You will fall in love, perhaps even join the tiny house movement, or Go Camp with your own RV!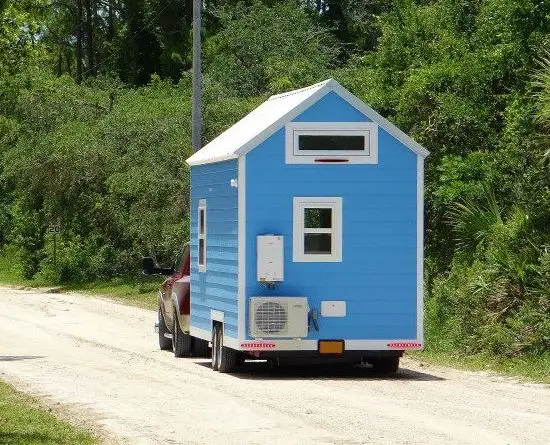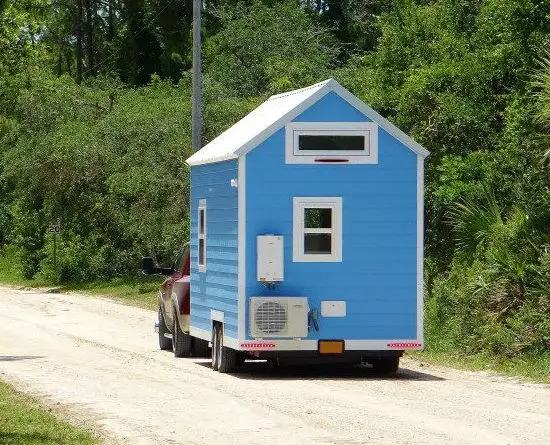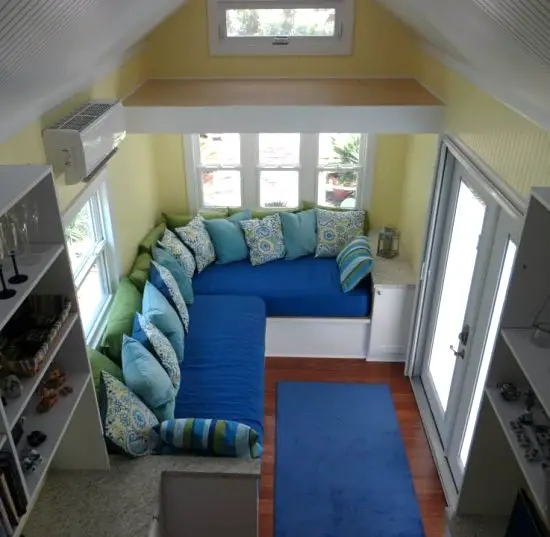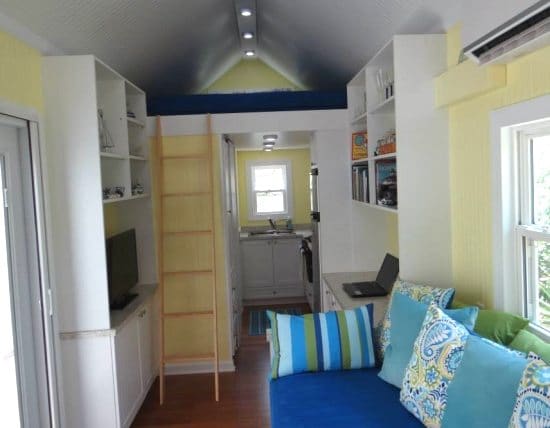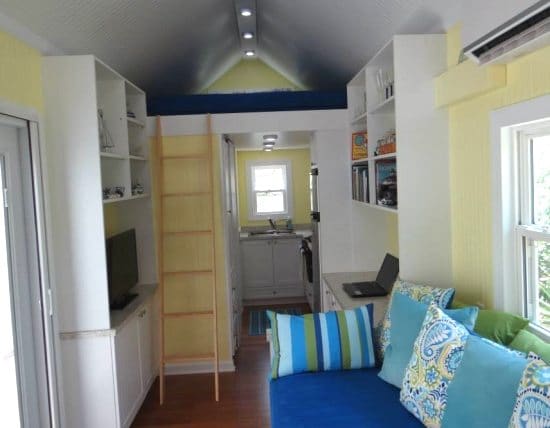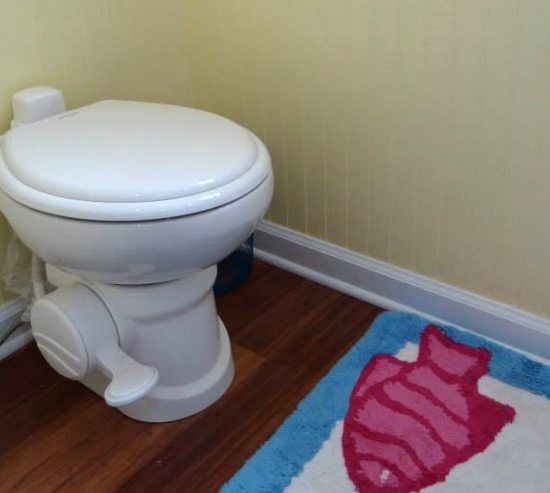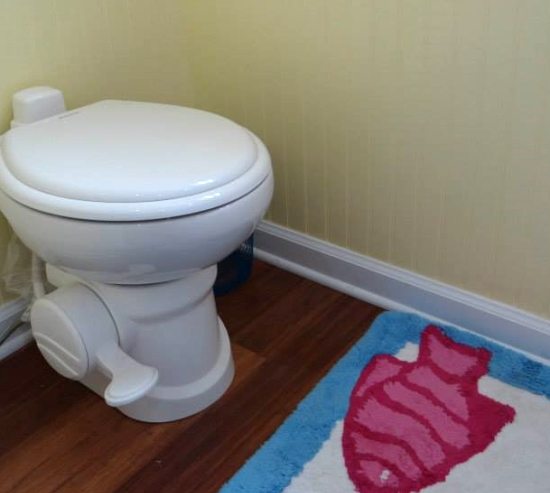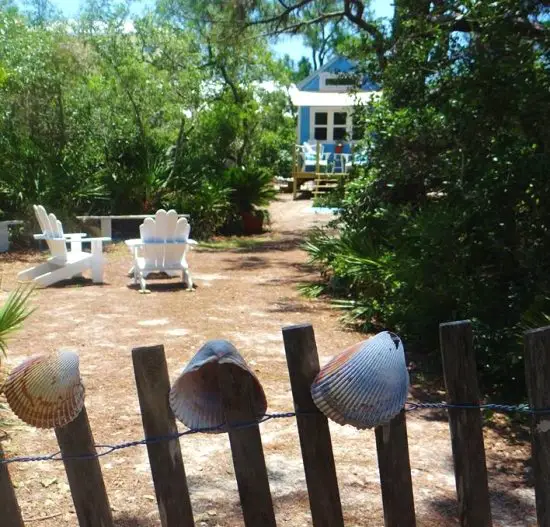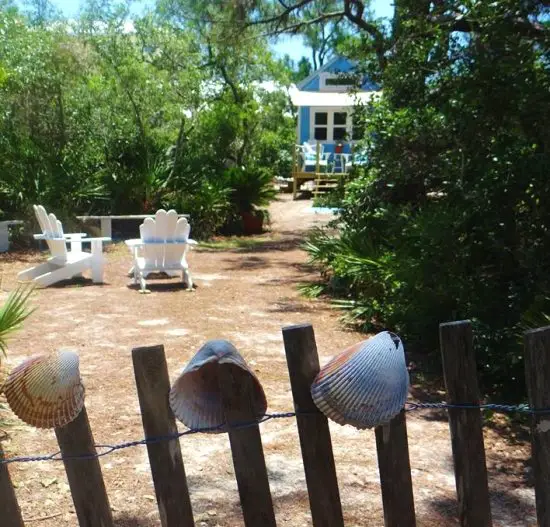 Decked out for Christmas with a white tree.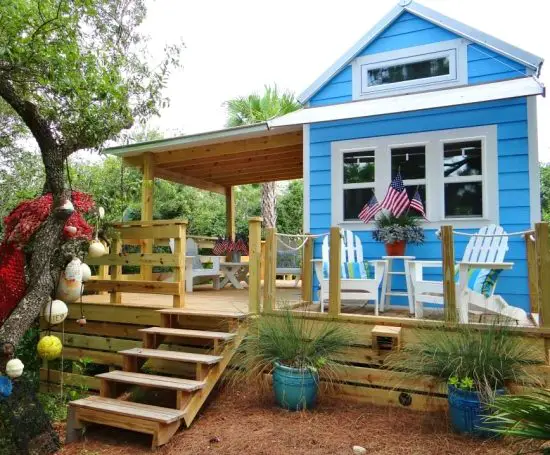 Update: In the meantime the tiny beach house cottage RV has been treated to an expanded deck!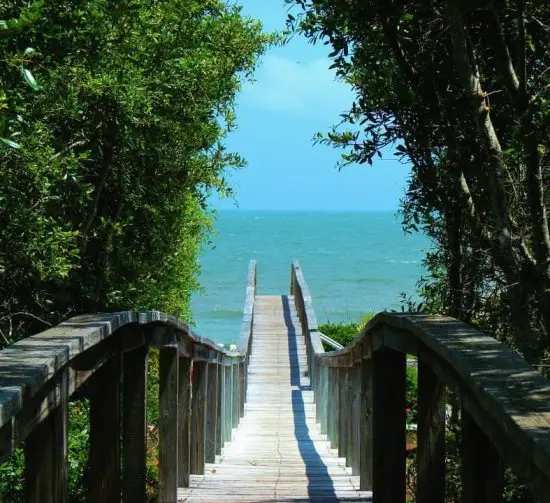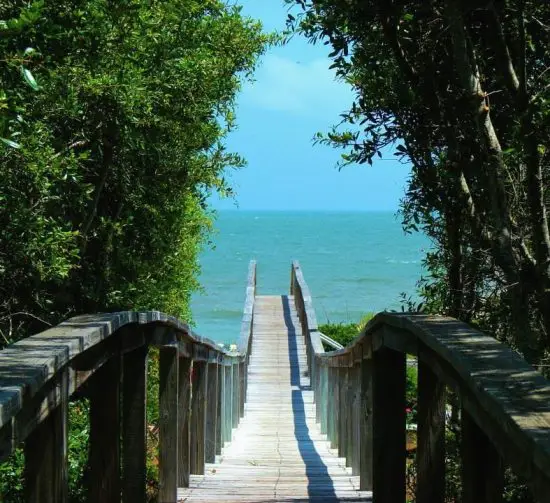 "Tiny Houses are growing in popularity, particularly with Baby Boomers who no longer care for the mortgages, bills, overhead, and having so much stuff." Owners Glenn and Lawson say who call their tiny cottage house "Our Little Secret". Custom built by Signatuour Tiny House in Tampa, their Little Secret cost about $50,000 (with everything). It's on wheels, so it's technically an RV. You can take it on a road trip or move it to a secure location in case of a hurricane.
With tiny house design not one inch of space is ever wasted. I was surprised how roomy the kitchen feels. It's a very nice kitchen too! The stove and oven are on propane and so is the hot water. The microwave and Fridge are powered by 2 Quiet Honda generators. Solar panels power the lights and plugs. How does plumbing work? They have city water hookup. For the black water, they have an R.V. holding tank that they call a local septic company to pump out roughly every 3-4 months for $50.00.
Most of the decorating came from Ikea, the seating, purposely built to house regular twin mattresses, offers lots of storage space with large pull out drawers. Upstairs is a sleeping loft with a king size mattress. The tiny deck is too cute, offering a wonderful space for two people to sit. The deck is screwed into the home with the support posts resting on the ground (rather than sunk into the ground).
A tiny house like this is a great alternative way of life and vacationing. As the owners say, "it's simple, small, green, beautiful, and extremely affordable."
All images are via Glenn's and Lawson's Facebook page Our Little Secret by the Sea. Should you have any question, just drop them a line there or check their answers to some questions on my Facebook Page! To go directly to their photo album (on Facebook) and view more pictures, click here.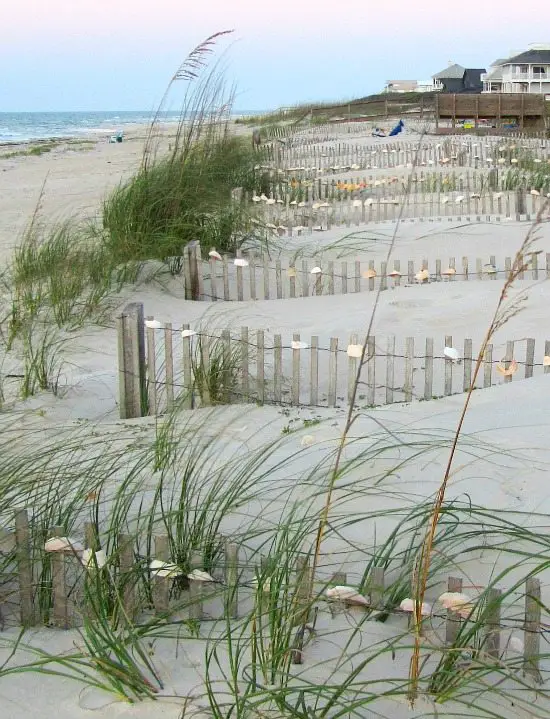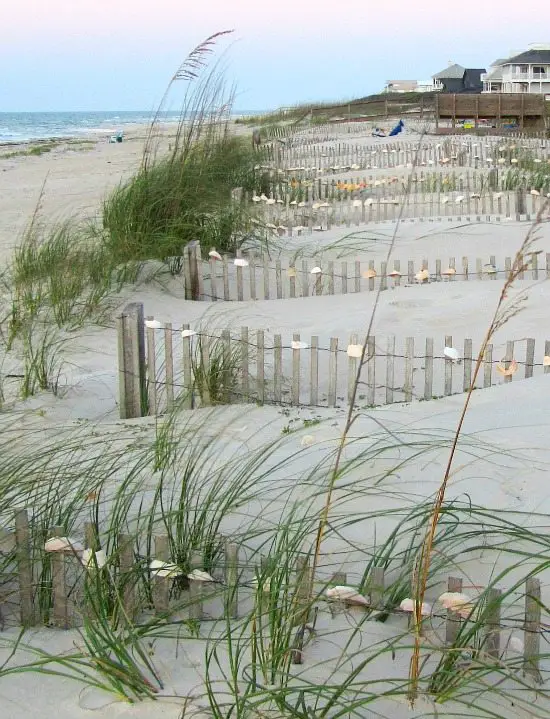 St. George Island, FL, is also referred to as the Uncommon Florida. It seems to be custom there to decorate the dune fences with shells from the beach! Picture by Rachel Kramer via Flickr.