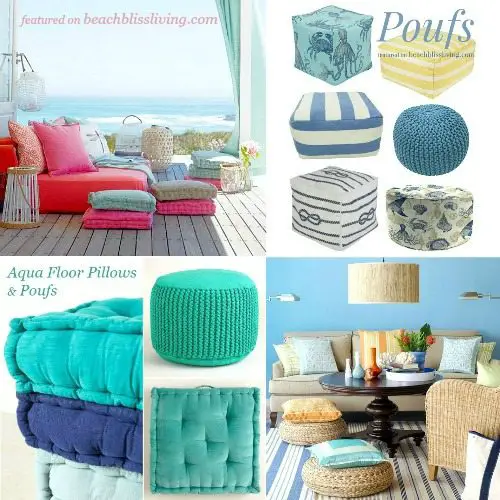 Floor pillows and poufs have been popping up everywhere. And they are made for beach bliss living! In keeping with the relaxed, laid-back lifestyle we all enjoy at the beach, floor pillows and poufs provide casual loungy seating. Poufs also can do double duty as tables!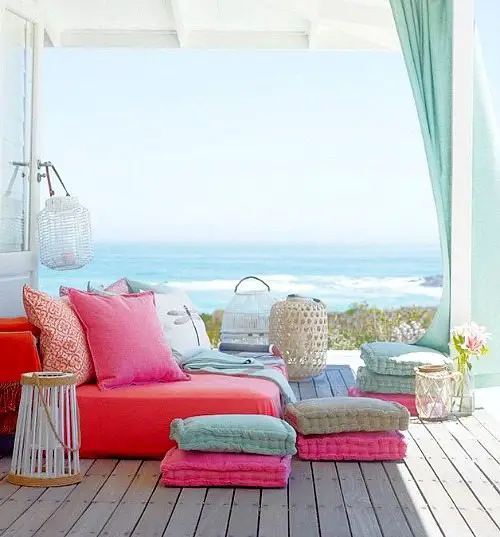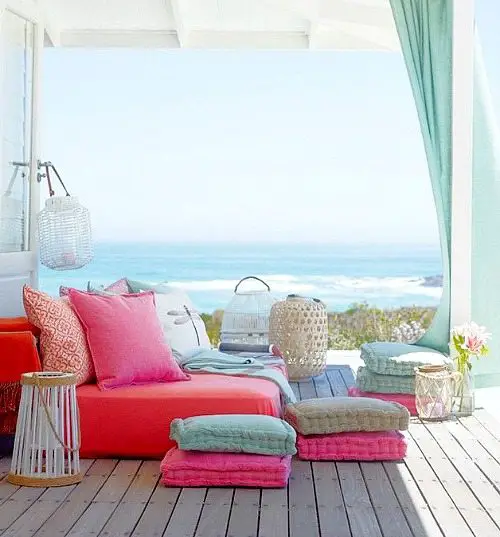 Floor Pillows in 5 Colors at Hayneedle.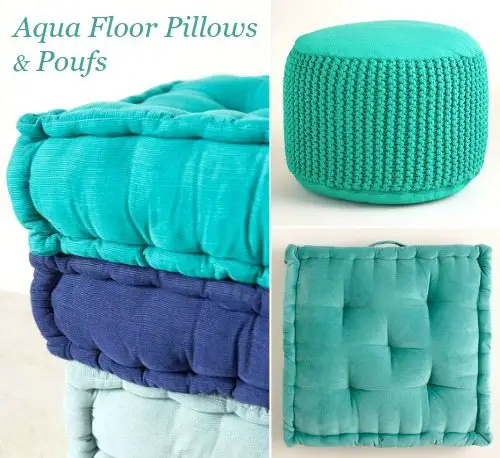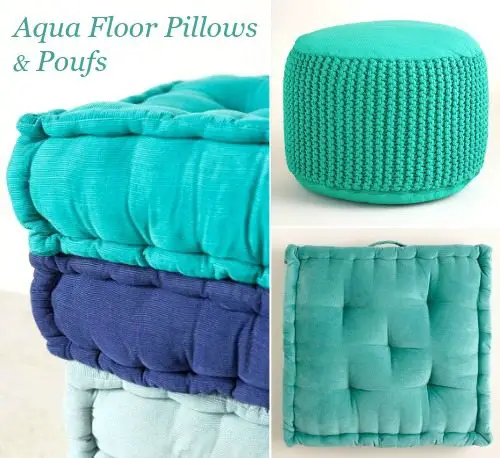 Floor Pillows in 4 Colors at Urban Outfitter. Aqua Indoor Outdoor Floor Pillow & Pouf at World Market.

A Selection of Beachy & Striped Poufs at One Kings Lane. Rope Knot Pouf at The Well Appointed House. Sea Life Ottoman Pouf at Target.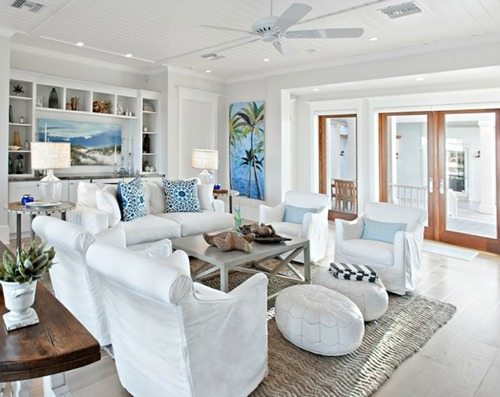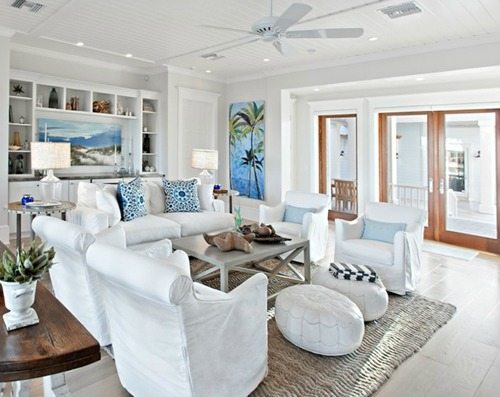 White Moroccan Poufs at Amazon. Blue, Yellow & Orange Moroccan Poufs at Horchow. Moroccan Poufs at One Kings Lane. Room featured here.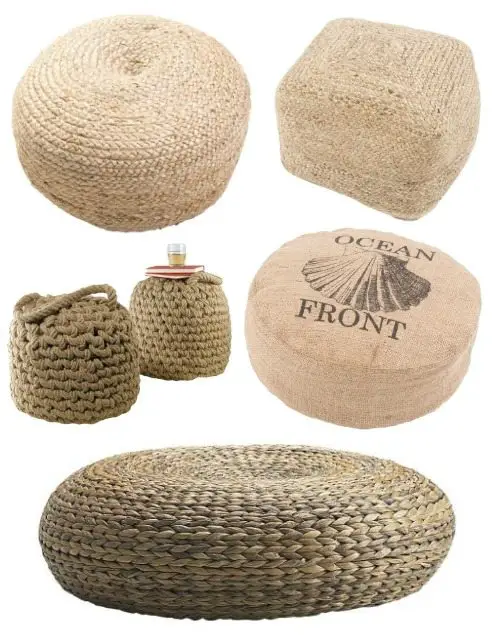 Jute Poufs and Handwoven Poufs at Amazon. Flat Banana Fiber Pouf from Ikea (not sold online).
Don't you just love this trend? The thick floor pillows in all those beach colors are not only functional but also bring a playful and sunny attitude to the space. And the selection of poufs that go with beach style decor is abundant. Poufs are relatively new on the scene. They're a softer less structured version of an ottoman, available in a variety of materials, from fabric, to leather, to jute, to rattan. Floor pillows and poufs can provide casual seating anywhere you need it, some people even take them to a Beach Picnic!