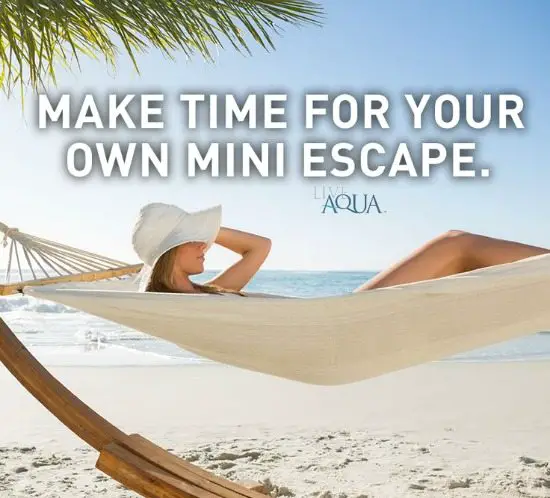 A hammock, symbol of summer, leisure, and simple, easy living, will transport you on a tropical beach in an instant! Via Live Aqua.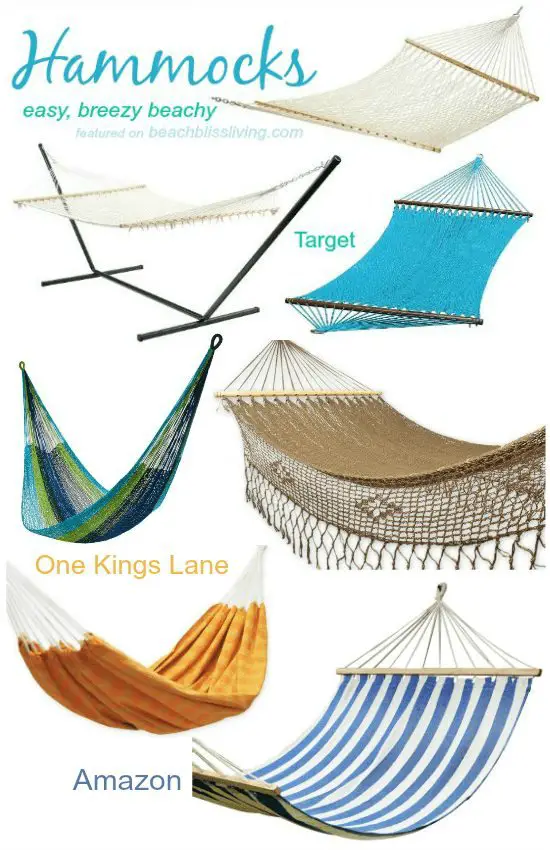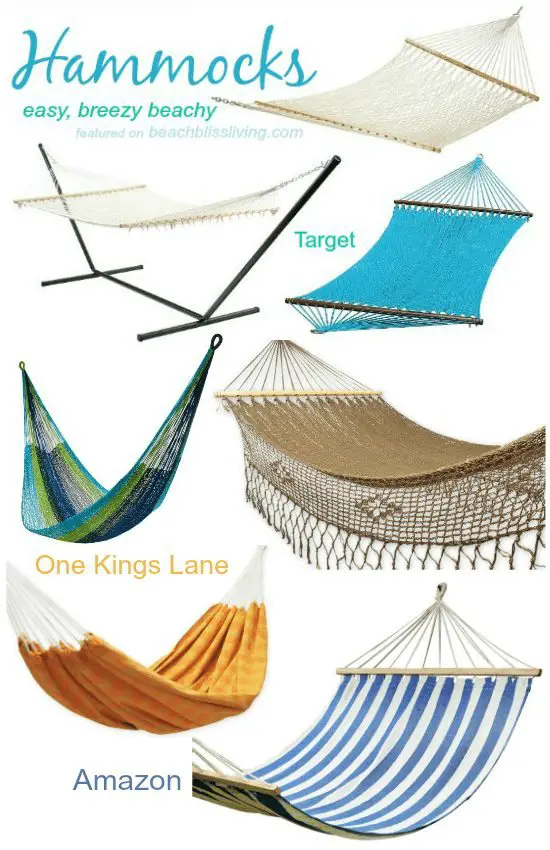 You can find a wide selection of hammocks at Target, One Kings Lane and Amazon. Rope hammocks, handwoven hammocks, colorful quilted hammocks, two-person hammocks, self-standing hammocks and others.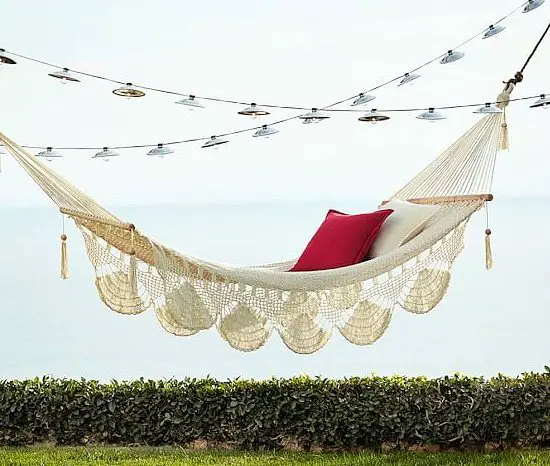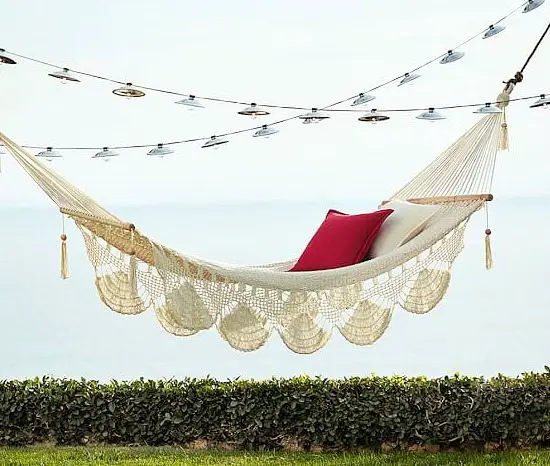 Handwoven Hammock from Pottery Barn and Hammocks from Hayneedle.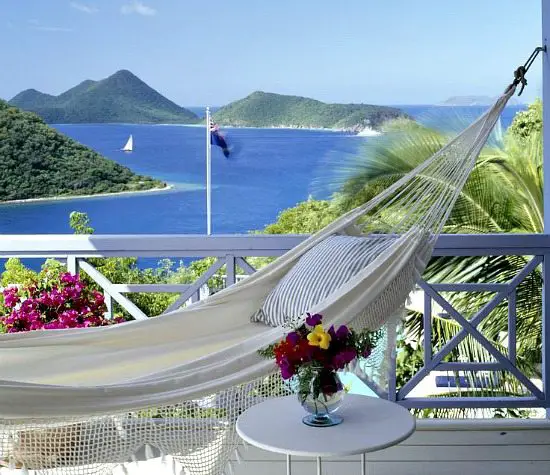 Get your summer in full swing with a hammock that fits your style. Via Lonny.

A hammock is a net for catching beach bums! Via Pinterest.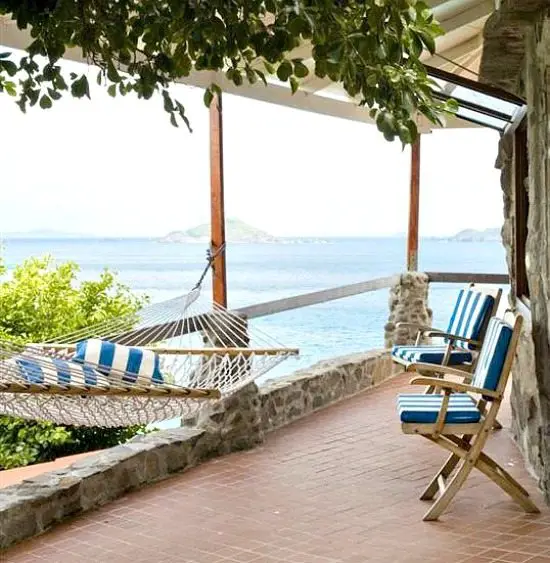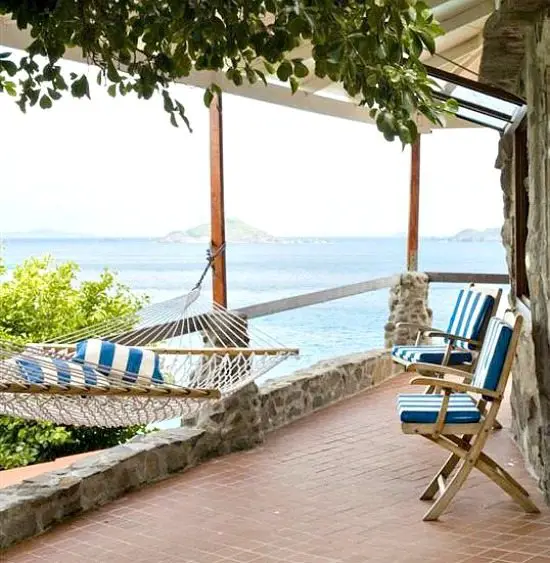 A Caribbean island getaway, featured here.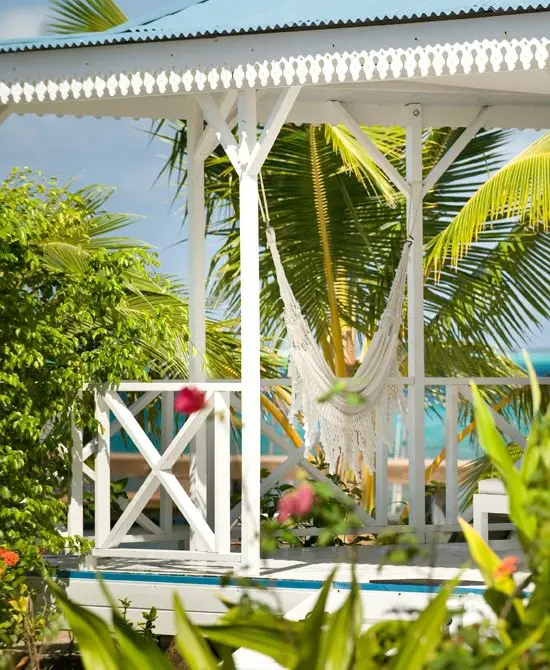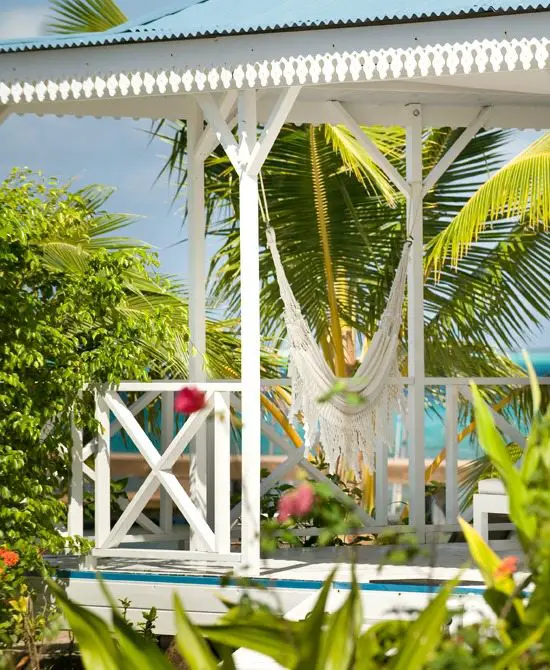 Hang your hammock on the porch. Via.

Swing from the trees with a backyard hammock. Via Pinterest.

Create a mini escape with an indoor hammock. Featured here. Shop Poufs!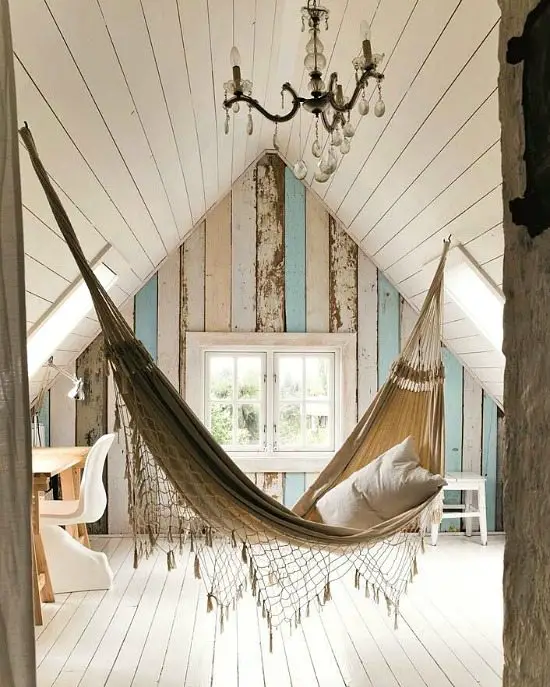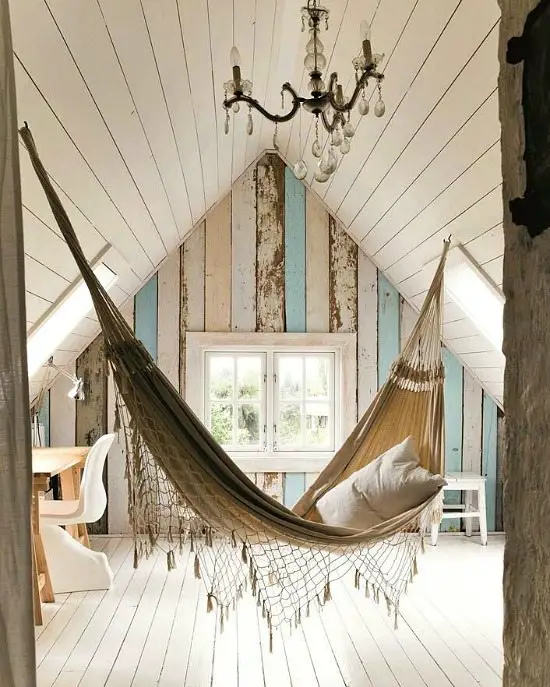 For an indoor hammock, get the right hooks (weight rating) and screw them into studs. Original source unknown.
A hammock can be a great addition or alternative to Deck Chairs and Adirondacks, and bring a relaxed summer vibe to an indoor space. Choose a location where your hammock can permanently hang, so your "beach escape" is always ready for you!