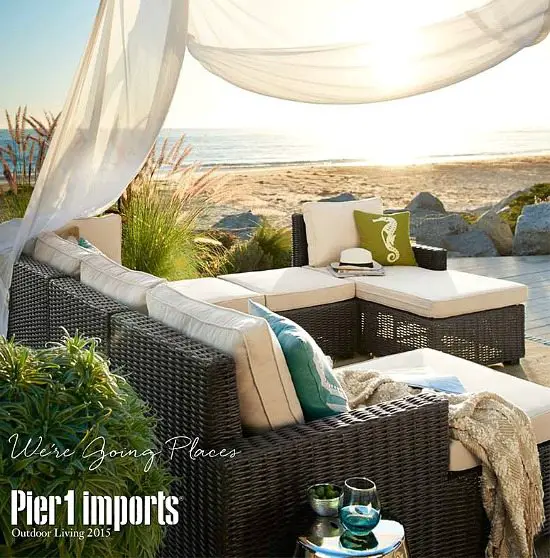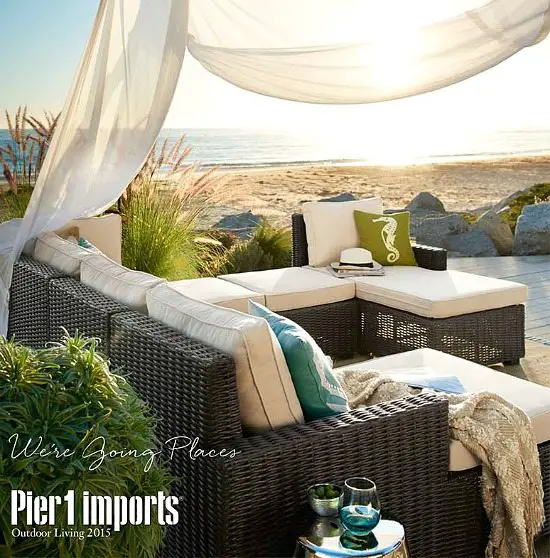 No matter what size your outdoor space is, or how far away from the beach it is, you can transform it into a beach oasis! You will find everything you need from Pier 1's and Target's outdoor patio and porch collections. Seating, outdoor beach pillows, rugs, and outdoor accents, including ambiance lighting.

Outdoor Decor at Pier 1. Colorful Woven Chairs, Beachy Rugs, beautifully embroidered and cabana striped Outdoor Pillows, fun Seahorse Accent Table and Mason Jar Rope Lanterns in white and teal.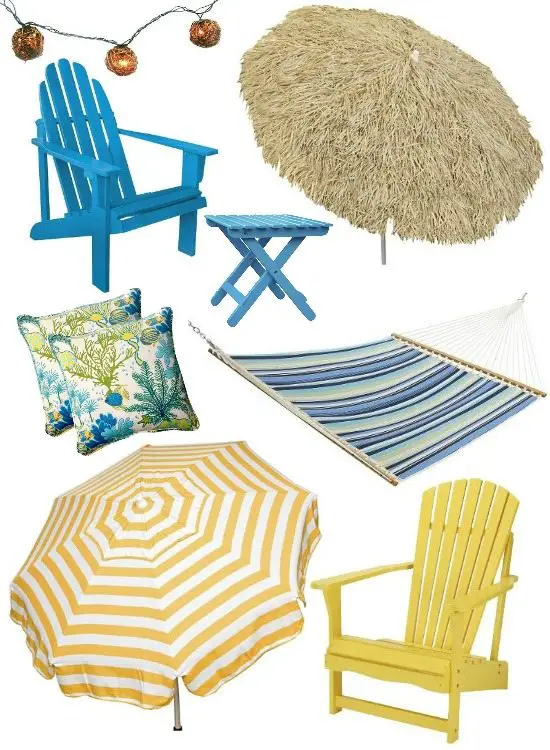 Patio and Garden Decor at Target. Adirondack Chairs in many styles and colors, with Adirondack Folding Tables to match. Patio Umbrellas in stripes, blue, yellow, white, and Tiki. Outdoor 2 Piece Pillow Sets. A great selection of Hammocks, and whimsical String Lights.
Create the illusion of being at the beach with outdoor decor inspired by the beach and shore!