Hammocks are great. There's no denying it. The slight side to side sway and soft texture are sure to put you in a spot of deep relaxation – it's very hard to be stressed when you're in one! Studies have shown, that once gently rocking in a hammock, the chances of you falling asleep are pretty high. Maybe this has something to do with how we were raised when we were baby's being softly rocked from side to side by our parents. Who know's! All we know is that hammocks are great and that everyone should have one.
In this article, we have listed 5 of our favorite hammocks that will make a great addition to your beach house. Some of these are more costly than others and have different intended uses, so keep that in mind before you go ahead purchasing one.
1. The tried
We thought we would start with a more traditional one for our list and go for one that is probably the most common type of beach hammock you see. Basically, this is just your simple hammock tied between two trees. Now don't get me wrong, there is nothing wrong with simple, in fact, these are some of my favorite types of hammocks. These are great outside, especially if you are in the range of the ocean. Nothing better than settling down with one of these listening to the sound of the crashing waves.
2. The Dock Hammock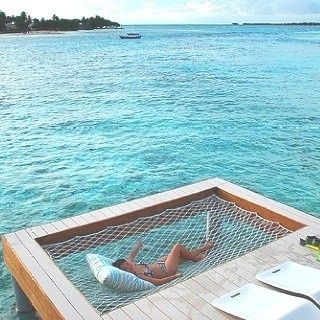 Now obviously, this one is going to be a bit harder to add to your own beach house unless you have a dock. But alas, one can dream! Imagine having your afternoon nap here on a summer's day, better yet, if you get too hot just jump in for a swim and then come back for another lie-down!
3. Dream Sails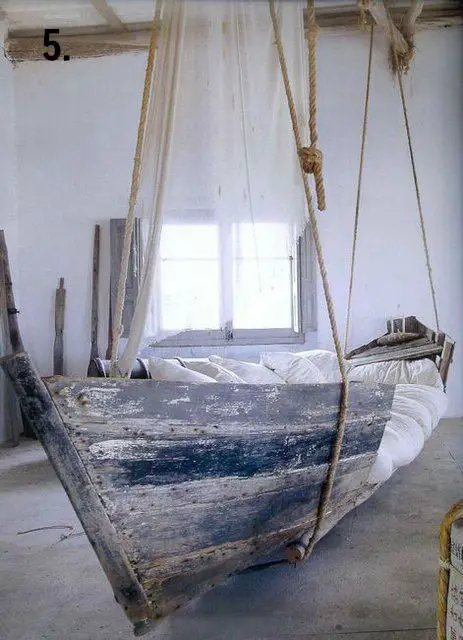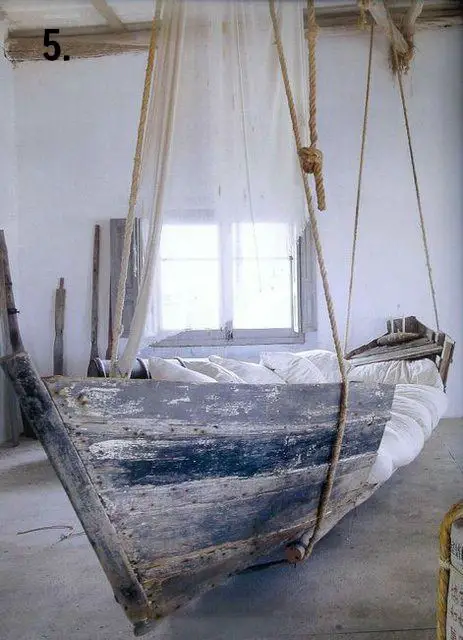 Probably one of the more creative hammocks on the list, this one utilises and old rowing boat and some cushions to make what looks like one hell of a comfy sleep. This is a great little design that would honestly be the highlight of your beach home. You just don't see something hammocks like this very often. However, I believe it would be better suited to outside on the deck.
4. Hammock Bed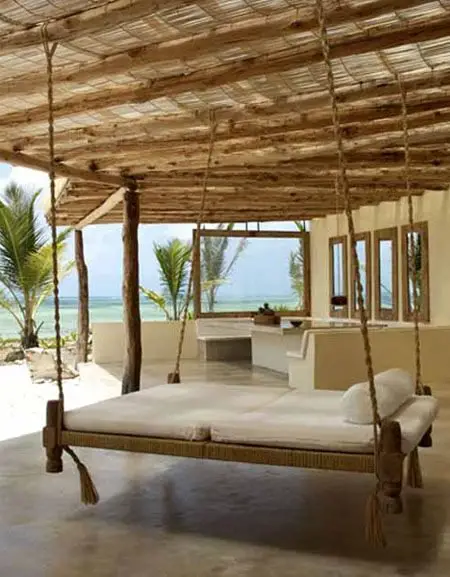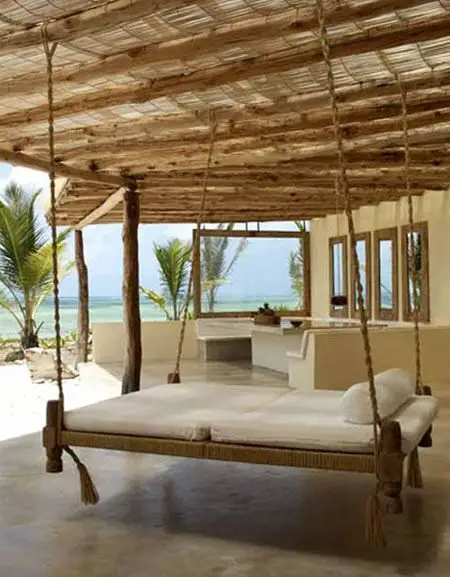 If you have the money, why not go all out and just get a double bed sized hammock. This beautiful sleeping apparatus will more than likely require a bit more room than your traditional hammock but is sure going to be perfect for those afternoon naps!
5. Sunroom Delight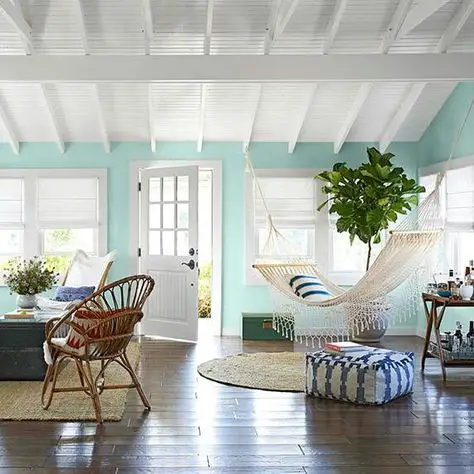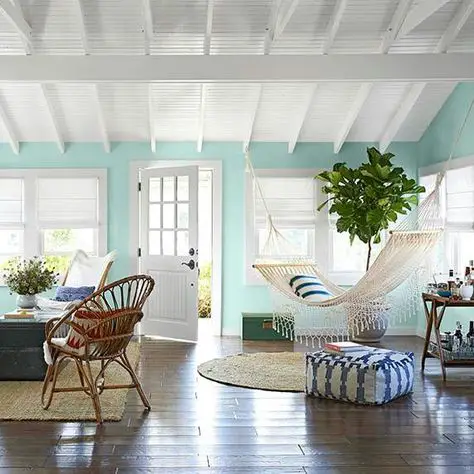 Not all hammocks have to be outside. Ones like the one above make a great addition to your sunroom, making it even easier to curl up with a book and relax. You just need to make sure that whatever you are using to support the hammock can handle the weight of a human; you'd hate for your walls to cave in!
So there you have it, five great hammock ideas for your beach house. Be sure to pin these on Pinterest and share it with your friends!