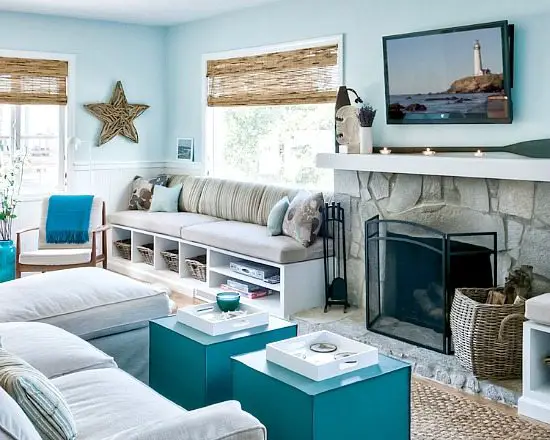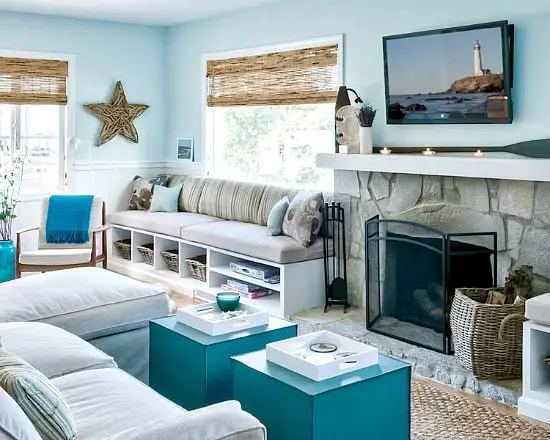 This Northern California beach getaway is bathed in light blue which pairs perfectly with driftwood and other natural home decorations. Step inside!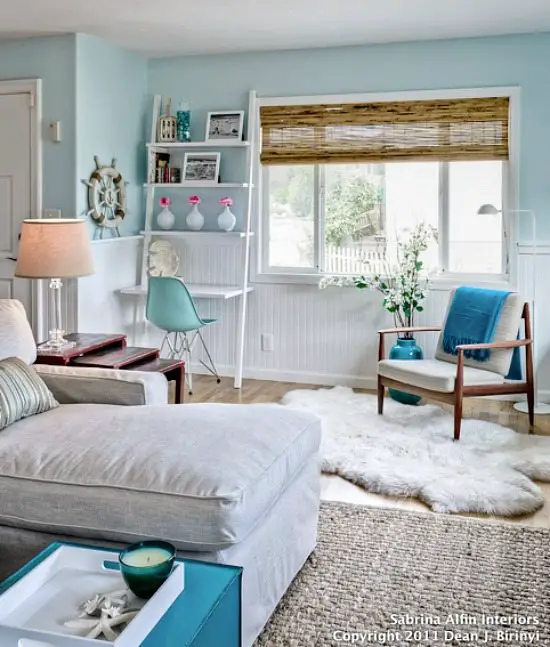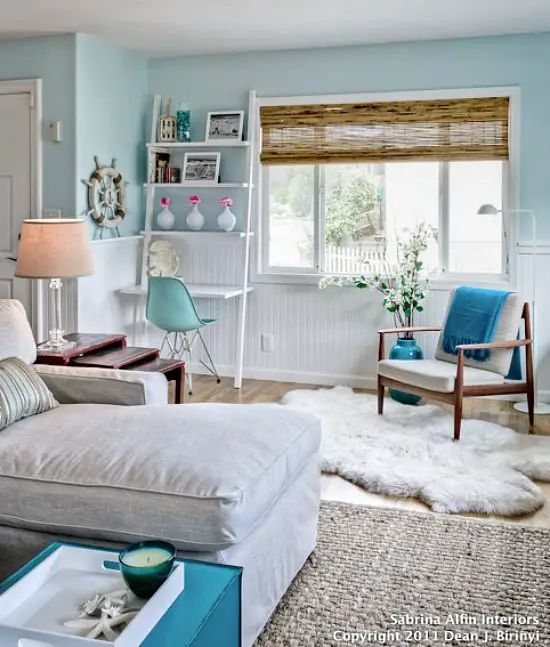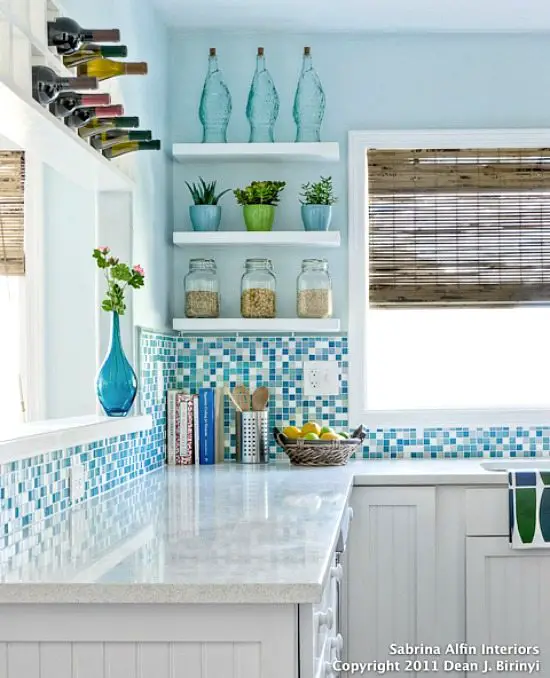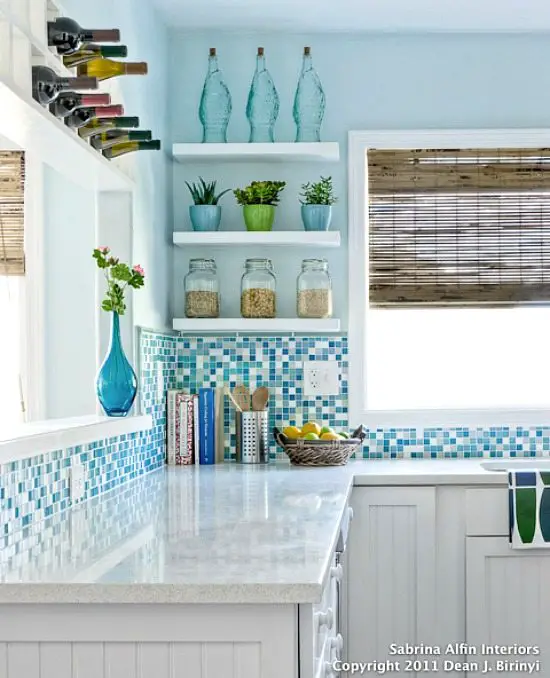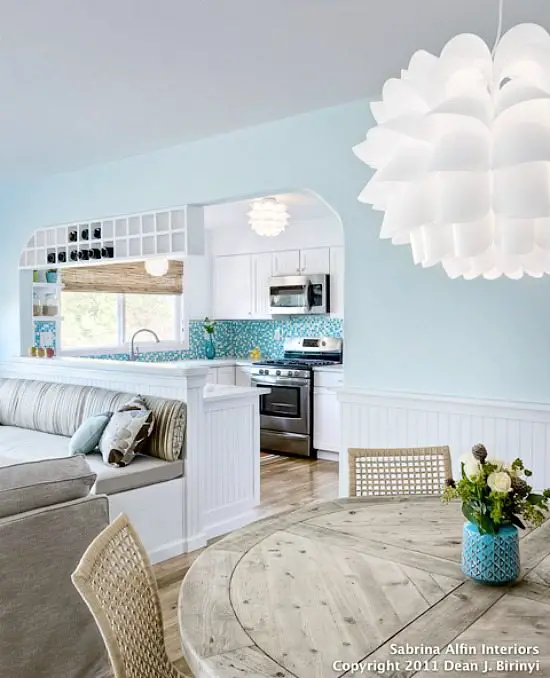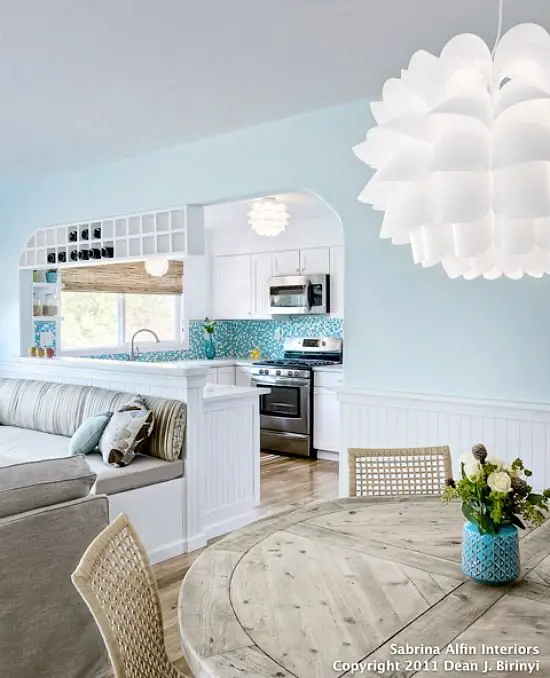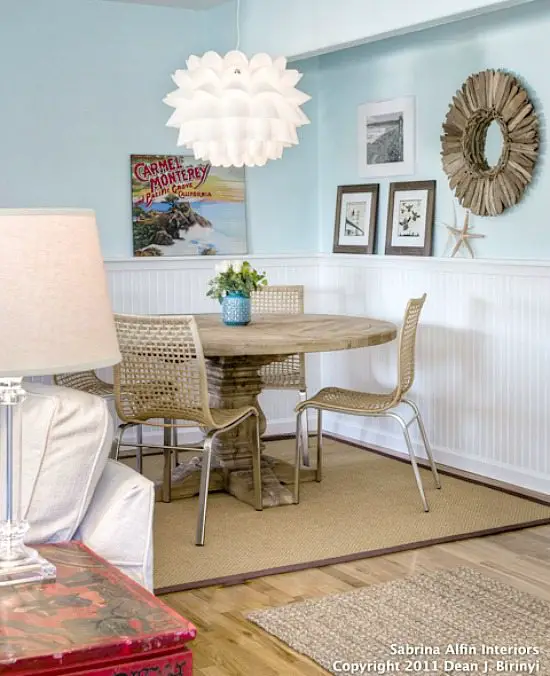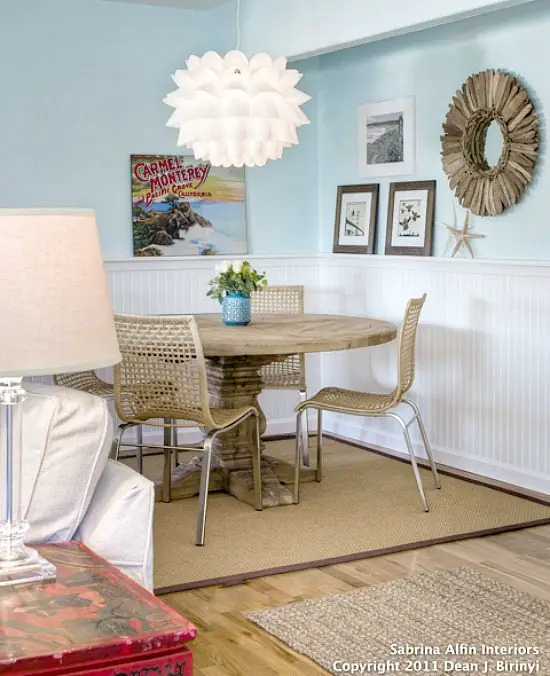 Interior designer Sabrina Alfin bought the Pacific Grove home as a vacation getaway for her family, and she created a beautiful beachy haven in light blue. The fresh light blue together with driftwood decorations and other natural materials create a bright and warm atmosphere that instantly has your mind go on beach time. The home also incorporates a number of reclaimed items, such as the dining room table that mimics bleached driftwood. The blue beachy mosaic tile wall for the kitchen is made from recycled glass by Oceanside Glasstile, and the kitchen countertops are also a green material, called IceStone, which is made from engineered recycled glass and concrete. All the green earth friendly touches make the home even more beautiful! To get all the details, read the article in the Monterey Herald!
Get the Look:
Pottery Barn no longer carries the driftwood star, but why not make one! See tutorial here. Same for Crate and Barrel's sunburst driftwood mirror (no longer sold). Find the tutorial here. Shop for Woven Storage Baskets and those adorable fish bottles in the kitchen, they are vintage and you can find them on Ebay.