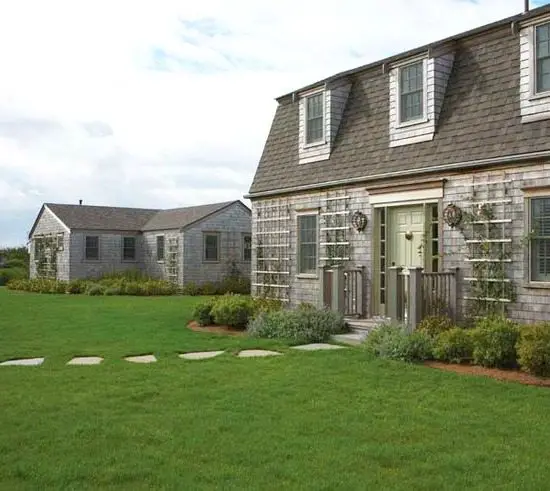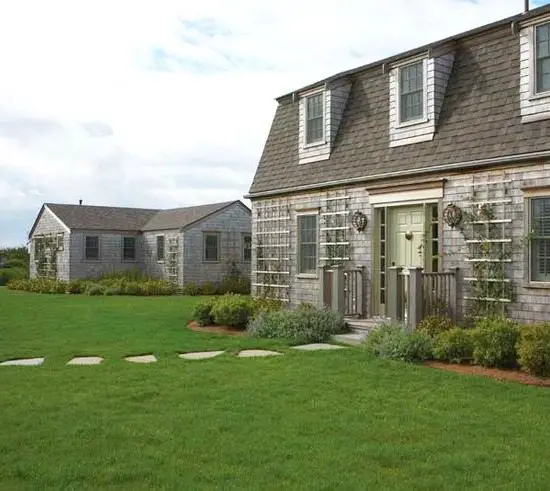 Experience beach cottage living on Nantucket island. This small compound contains a newly remodeled quaint cottage and a two room cabin. While for the cottage clues were taken from the island's history tied to the sea, the little cabin embraces you with dreamy blues and a breezy summer feeling.



Main cottage entryway.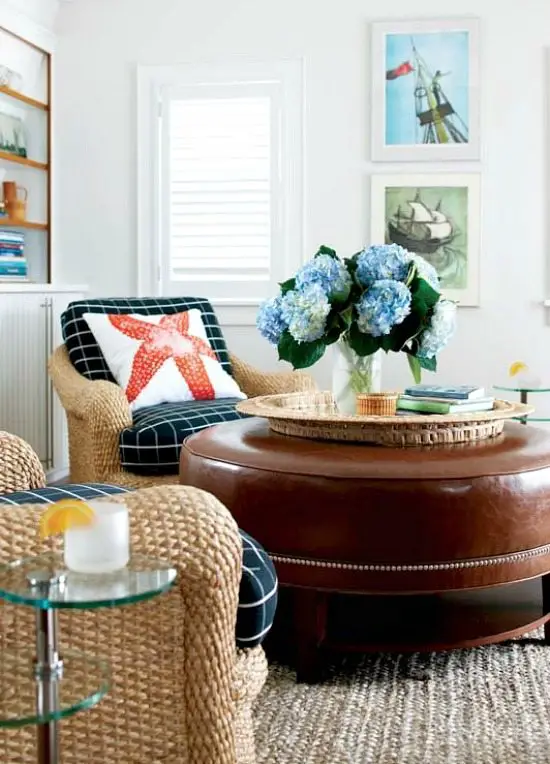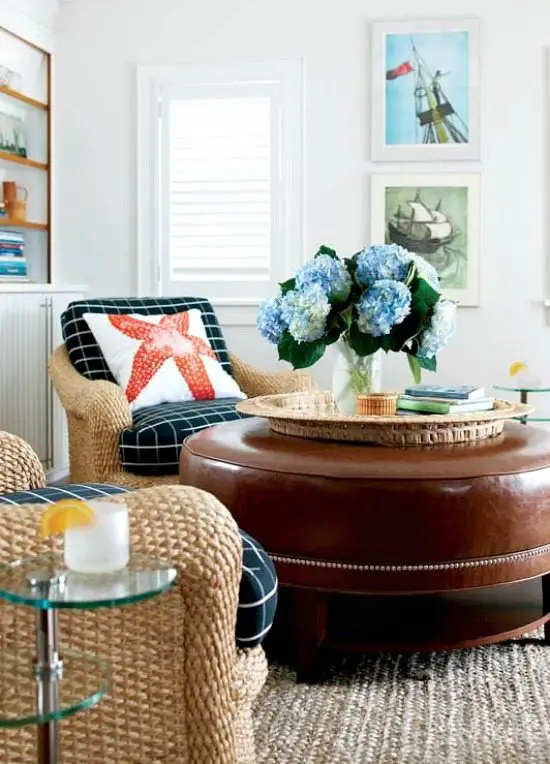 Main cottage living room with thickly woven chairs and Coarse Sisal Rug.

Cabin with white oak floors, white horizontal V-groove paneling and pale blue ceiling.

The cabin's kitchen features a blue sand-blasted glass countertop.
Even though both dwellings are extremely charming, the cabin just had me with its wood paneling and pale blue ceiling. The cabin's kitchen also demonstrates how fabulous Blue Drinkware can look on an open shelf! Designed by Kathleen Hay, you can see more of the cottage over at New England Home Magazine.
Step inside these Nantucket cottages:
1920's Nantucket Island Cottage with a Modern Twist
Nantucket Cottage in Mellow Yellow