I think these are the best unique beaches in the world! From the loudest beach to a magical glowing beach. Each of these spots is one of a kind. Starting with Maho beach in St. Marteen, world famous for low flying air planes. This ain't no tranquil Caribbean paradise beach. People go there for the thrill! It is located right at the end of Princess Juliana International Airport. Via CNN.

What makes Navagio Beach one of the best unique beaches in the world is its extraordinary beauty and the wrecked smuggler ship that's stranded there. This gem is located on the Creek island of Zakynthos. Via Huffington Post.

People dig their own hut tubs at this beach. Hot Water Beach in New Zealand is set on the Coromandel Peninsula where subterranean hot springs bubble up through the sand between high and low tides.

Glass Beach in Fort Bragg, CA, where trash has been tumbled into amazing amounts of treasures by pounding waves.

How magical is this beach. Glowing Beach on Vaadhoo island in the Maldives. The countless little lights in the waves are generated by tiny marine microbes called phytoplankton. Via National Geographic.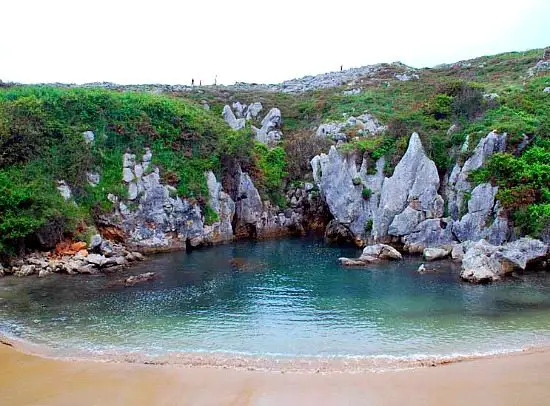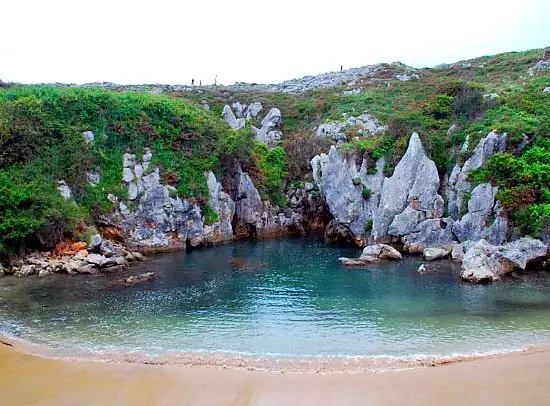 Gulpiyury Beach in Llanes, Spain, is a landlocked beach formed by a sinkhole that is fed by salt water from the Bay of Biscay, which flows in through underground caves. This tiny beach is a very popular tourist attraction. Via Wikipedia.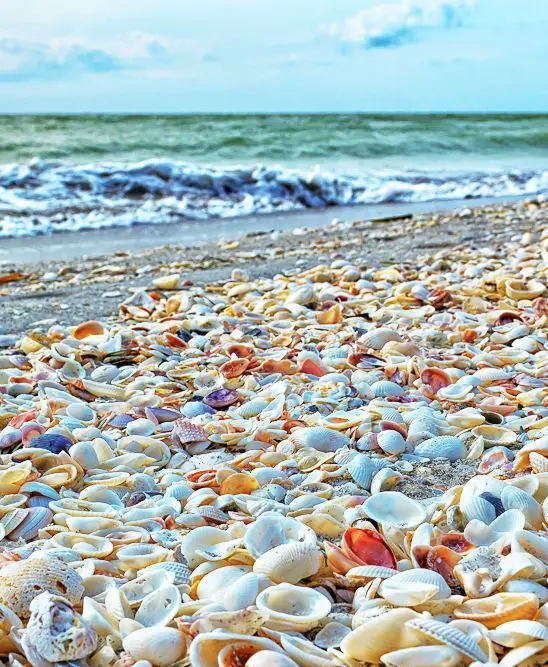 Sanibel Island Beaches, chock full with washed up shells in an amazing variety. The entire island is made of shells!

Pink Sand Beach on Harbor Island in the Bahamas is world famous as well.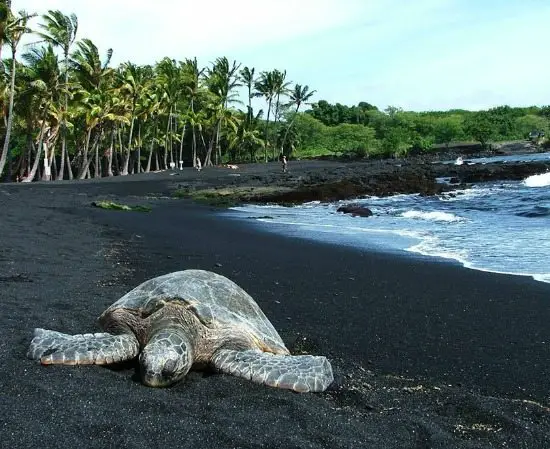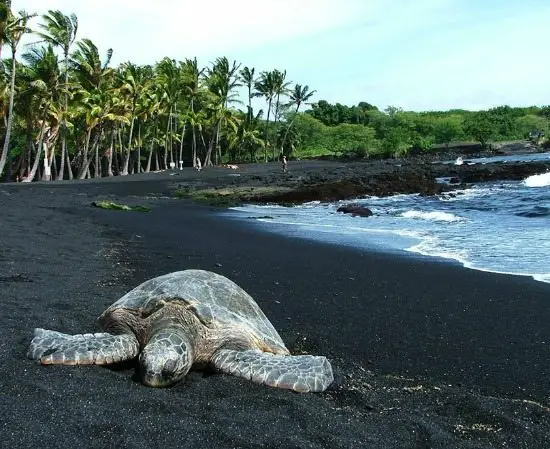 Punaluu Beach in Hawaii is pitch black. A very unusual sight. Sea turtles roam around there too. They are protected by federal and state laws. Via Hawaii Top Ten.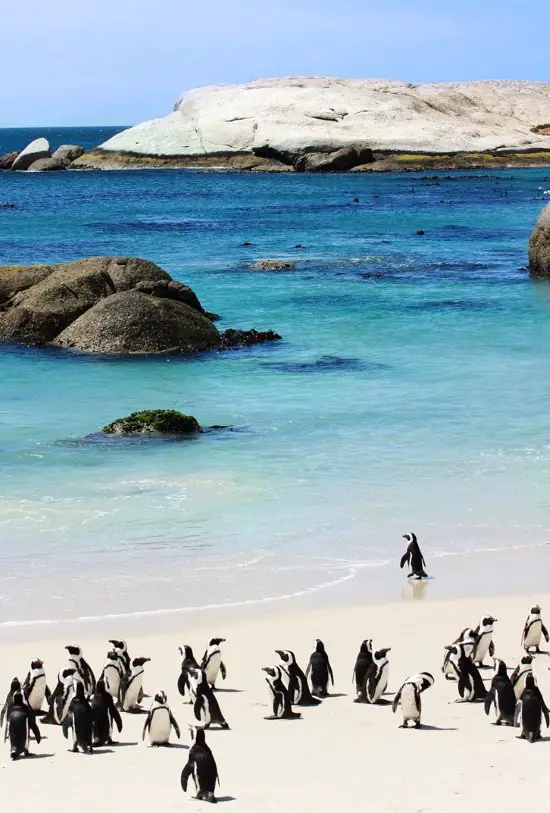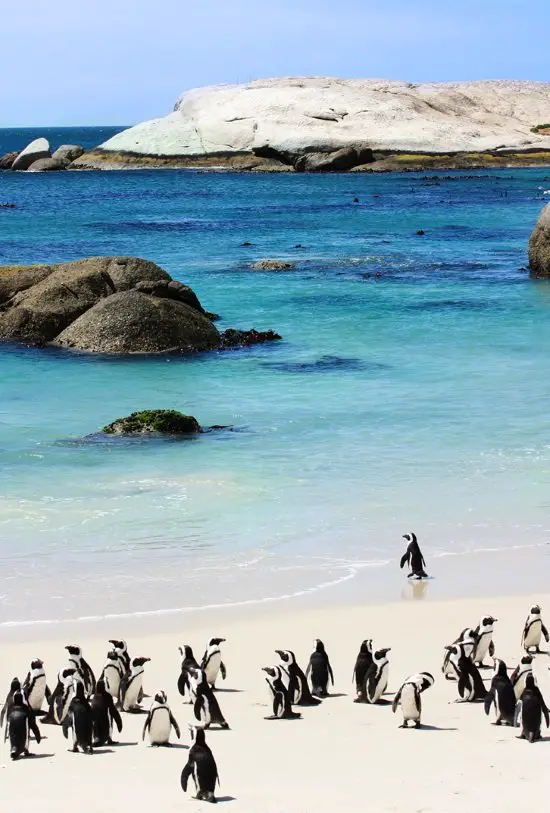 Among all the wild life beaches featured here, Cape Town's Boulder Beach tops them all, with a horde of cute penguins waddling along the shore, mingling with beach goers, surely one of the best unique beaches in the world.