Beautiful beaches where you can mingle with wildlife. Places where flamingos, horses, pigs and penguins are enjoying the soft sands and blue waters right alongside people.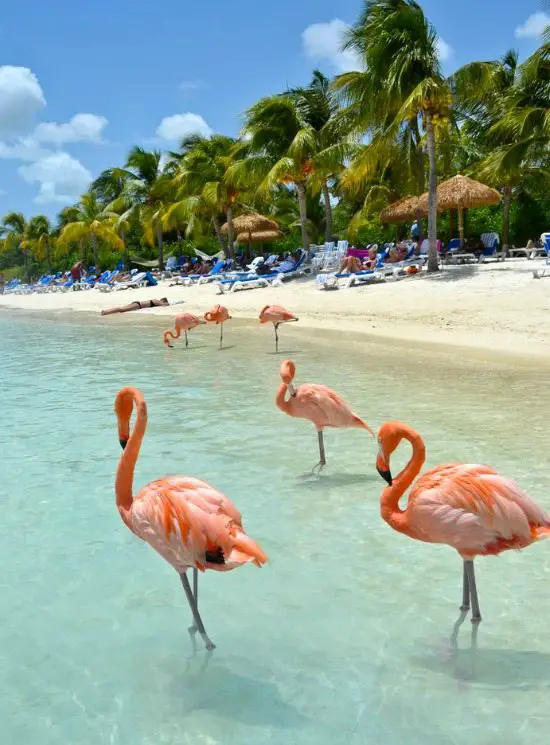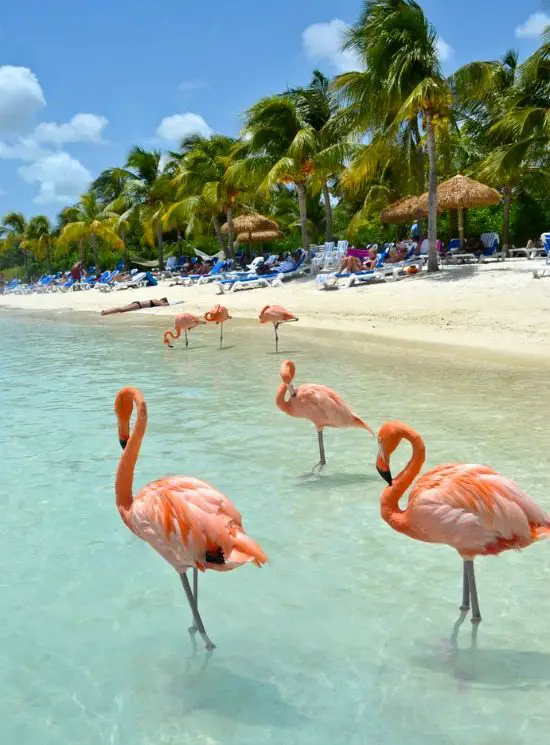 Flamingo Beach on Aruba:
Renaissance Island in Aruba has two beaches, Iguana Beach for families and Flamingo Beach for adults. Flamingo beach wins the prize for wildlife! There you can mingle with a group of flamingos walking the shoreline, drinking seawater and searching for food.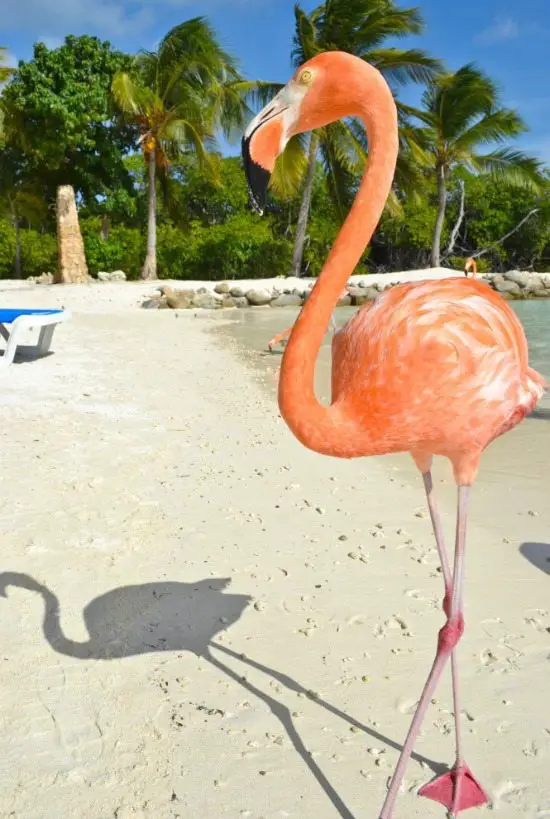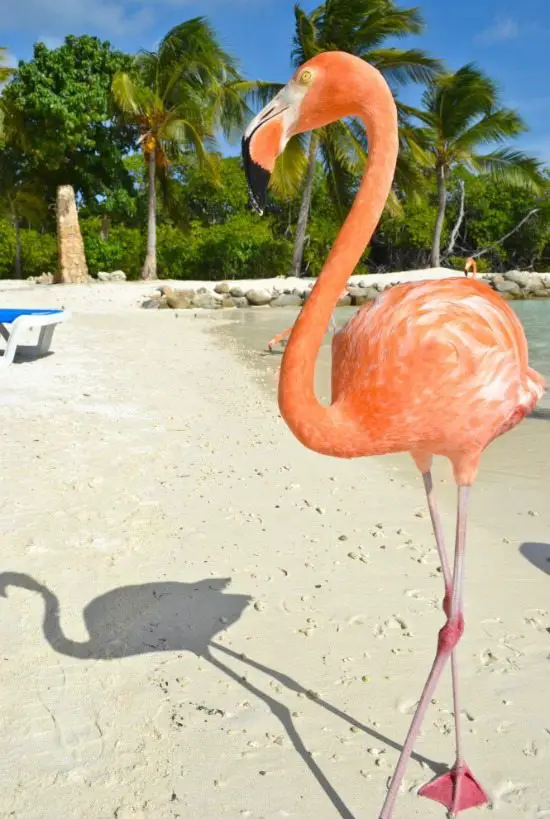 Up close and personal with gorgeous flamingos. Images via Round the World in 30 Days.

If you buy a few pellets of food from one of the nearby machines, they will eat right out of your hand. Image via Pinterest.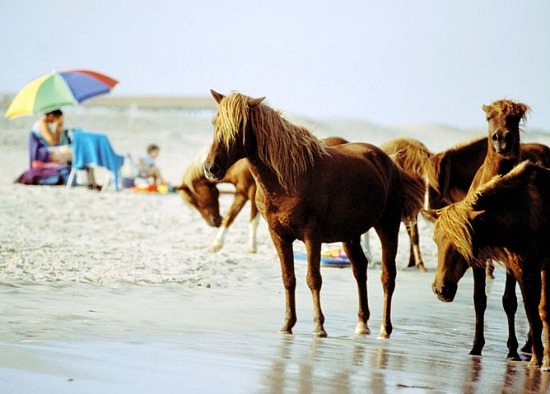 Wild Horses on Assateague Island in Maryland and Virginia:
On this beautiful strip of land, located off the coast of Maryland and Virginia, you get to hang out with wild horses. Image via Concierge Travel Guide Maryland.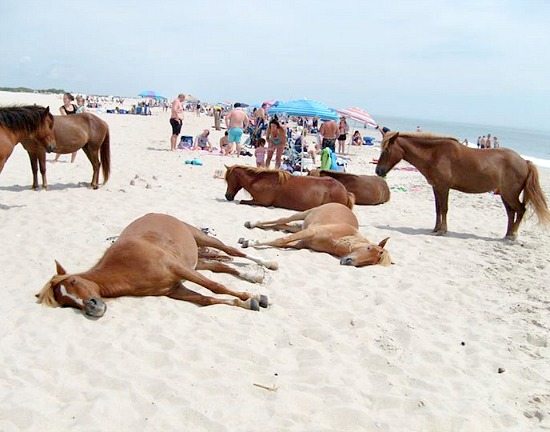 According to local legend, the group of wild horses (300 approx.) are descendants of a Spanish galleon that shipwrecked along the coast, others claimed that they were descendants of local colonial horses that got loose. This photo was taken by Barbara Gallagher for The Dispatch Newspaper on a busy Saturday afternoon.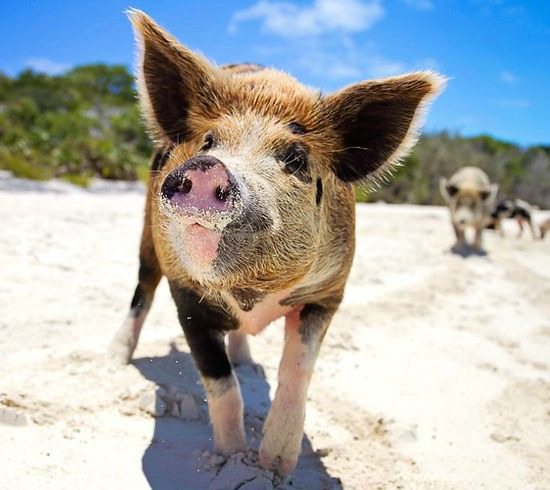 Pigs Beach Exuma, Bahamas:
Pigs beach, located on Big Major Cay, an uninhabited island and popular anchorage in Exuma, is home to many wild pigs that are very good swimmers. In fact, the swimming pigs have become the most famous attraction in the area. They swim right alongside people; they even swim up to the boats that anchor, hopping to get some food scraps and treats. Image via LAHO Wind Sailing Blog.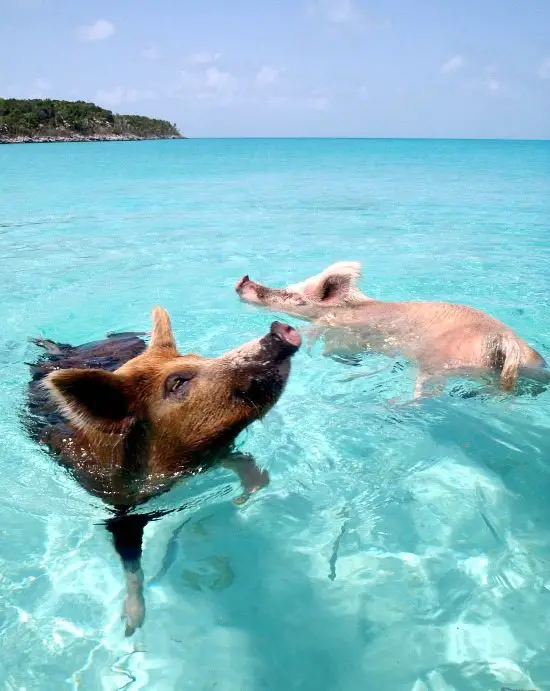 How did the pigs get to this remote island? Local legends say that the pigs were the lone survivors of a shipwreck that happened a hundred years ago or so. It is said that as the ship sunk down, these buoyant little buggers, who were supposed to be breakfast for sailors, were instead able to float up and away from the wreckage and swim to the nearby shores. Image via Flickr.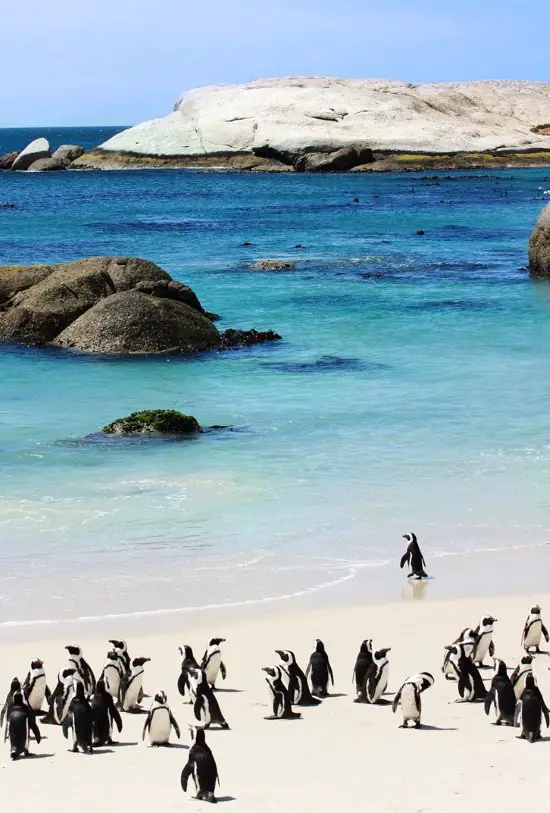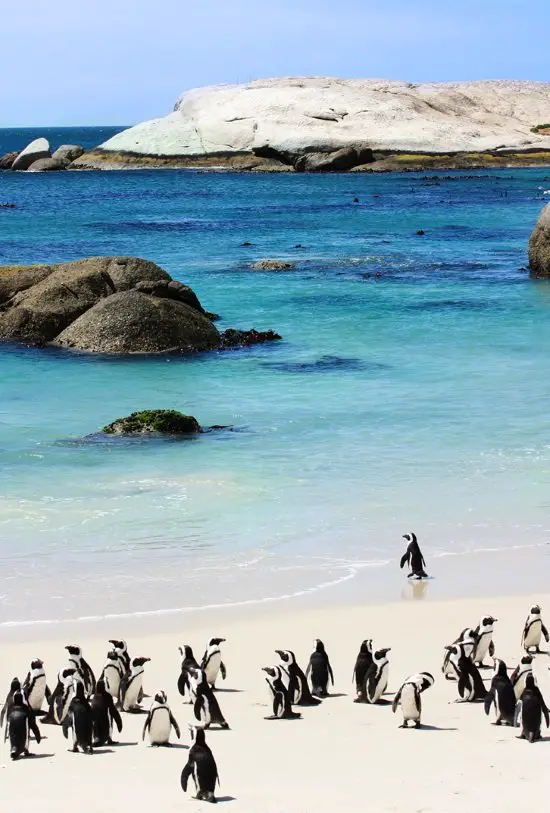 Penguins on Boulders Beach, South Africa:
Located in a sheltered cove in South Africa's Table Mountain National Park, Boulders Beach has become world famous for its thriving colony of penguins. It is one of the few sites where you can mingle with penguins. What's also fascinating is that the beach sits in the middle of a residential area. Image via Flickr.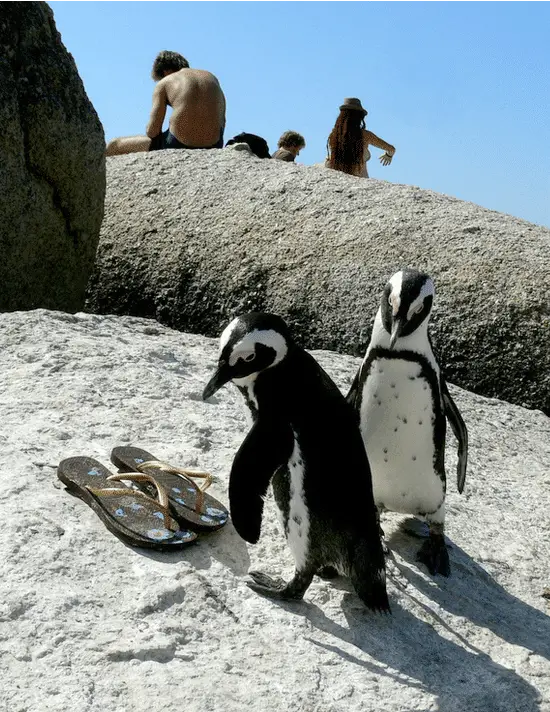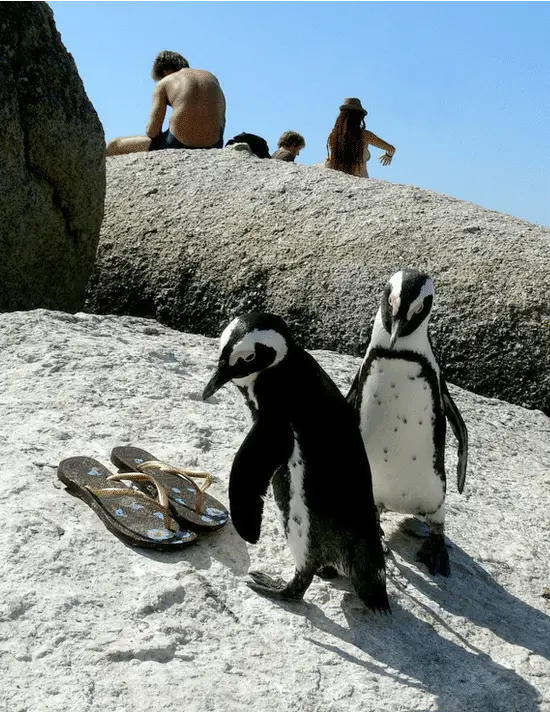 The penguins have been known to share beach towels and dart between legs while visitors take a dip in the ocean. Image via Flickr.
Which animals would you like to mingle with -flamingos, horses, pigs or penguins? Browse all Best Beaches. Or are you more interested in talking a really long stroll? If so, check out our guide to the longest beaches in the US.