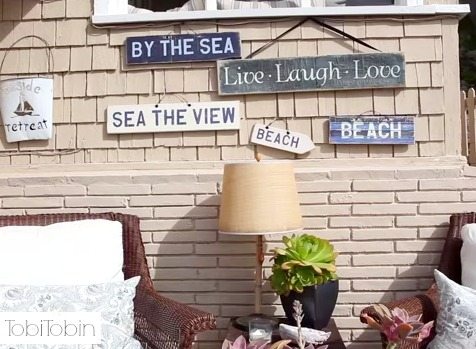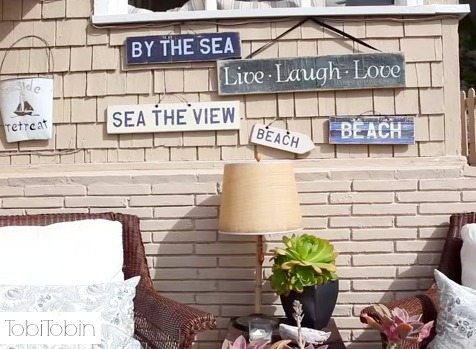 Designer Tobi Tobin's Malibu beach cottage is a laid-back oasis where space, sun light and ocean views are maximized with mirrors on the walls. The palette is neutral and woodsy with black accents, using heirloom items, flea market finds, and classic furniture pieces.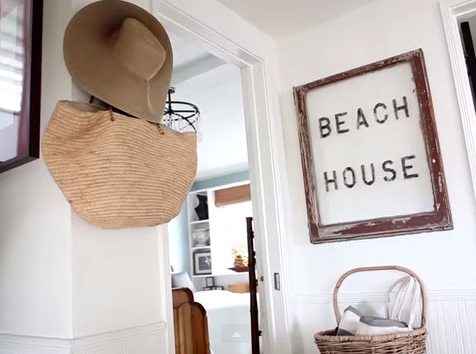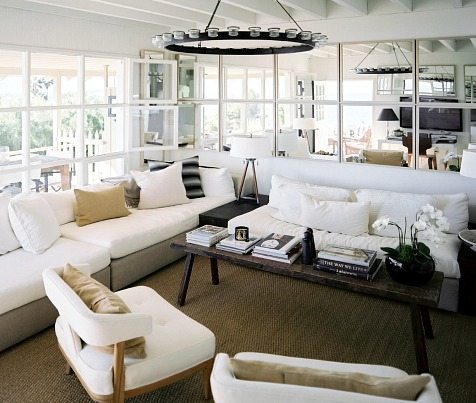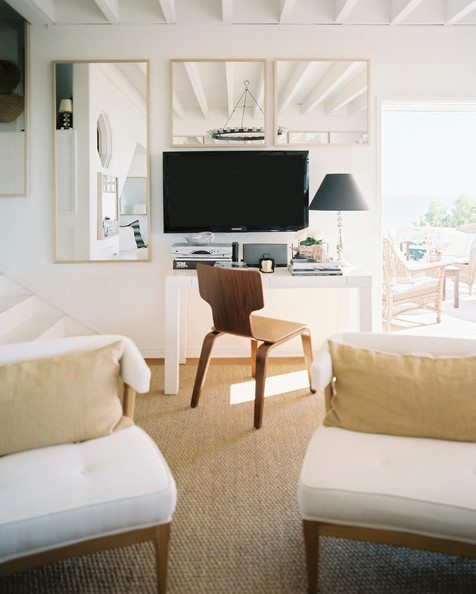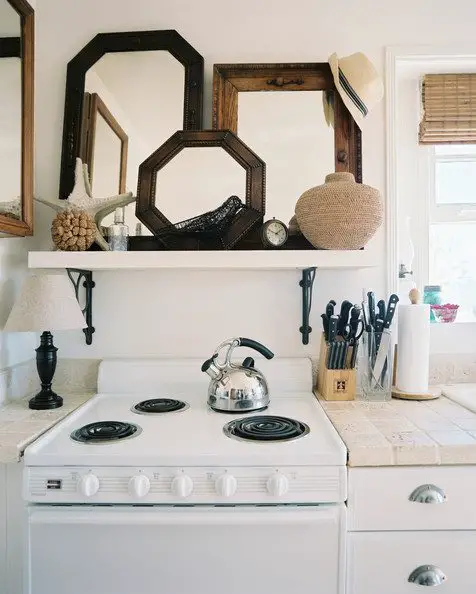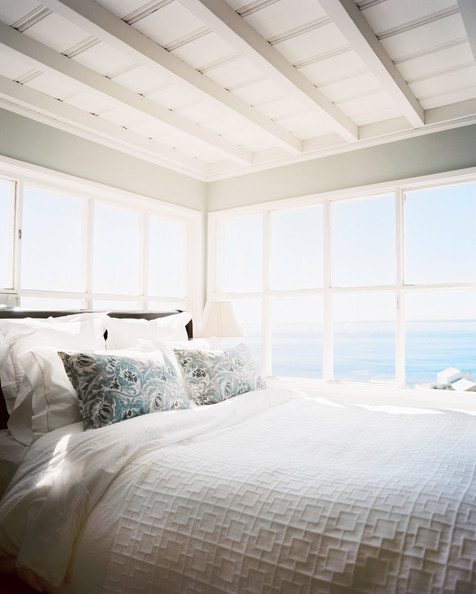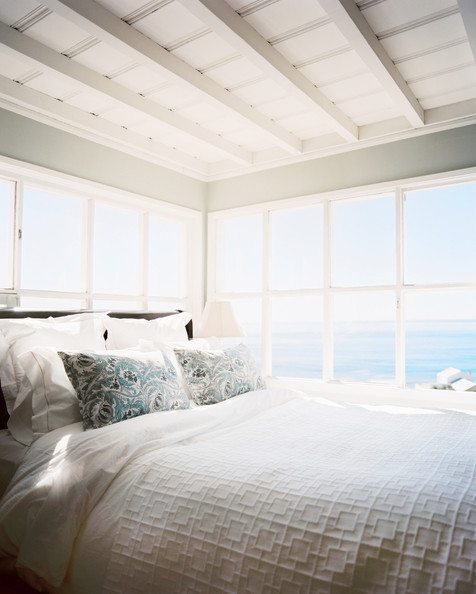 "My bed is on an even plane with the ocean," says designer Tobi Tobin. "So when I go to sleep at night, it feels like I'm peacefully drifting on the water."
The Malibu beach cottage of Tobi Tobin is rustic and elegant at the same time. A great example of beachy with a slight modern edge. A few black accents suit a beach cottage really well, don't you think? I adore the breakfast nook with all the windows, and the flea market chairs. Also, the mirrors are so well done. Every wall in the living room is covered with mirrors, and there's a collection of mismatched mirrors on the kitchen shelf. And "peacefully drifting on the water" when going to sleep, priceless! To see more of Tobi's Malibu beach cottage, head over to Lonny Magazine, or go on a live tour with Tobi, by clicking on the video below!