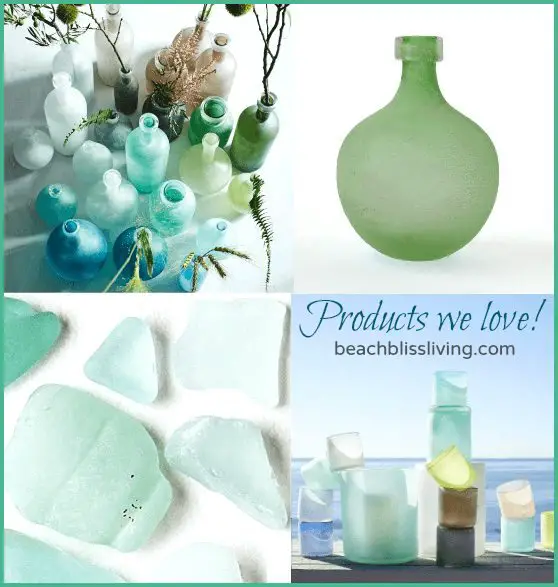 Those wave tumbled glass pieces that everyone loves to Find on the Beach, they're treasures of the sea, and the frosted colors are just gorgeous. West Elm's seaglass bottle vases and hurricanes capture the look!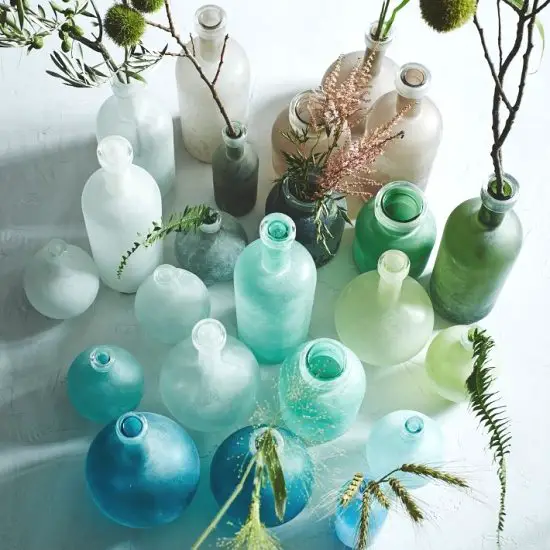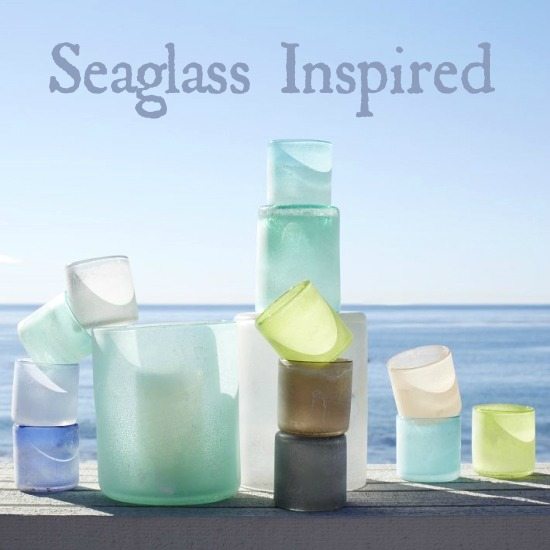 West Elm's textured watery Seaglass Bottle Vases and Hurricanes have the beautiful appearance of frosted sea glass that's been weathered by the waves. They achieve the look using a special salt blast technique. The vases and hurricanes are sold individually but I think you should get a bunch of them and display them as a group. They mix so beautifully together and the price is good. These ethereal blues and greens will have you dream of the sea!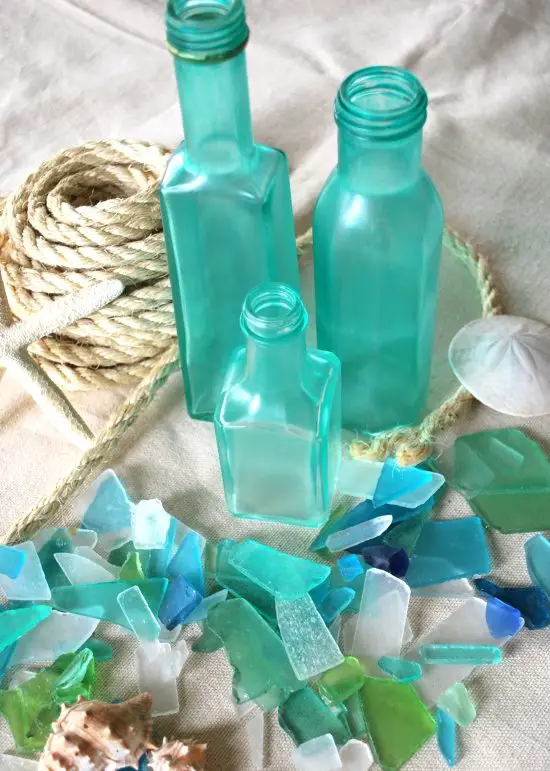 But just in case you are an enthusiastic do it yourself-er, head over to Completely Coastal for some gorgeous examples and tutorials of glass bottles painted in seaglass colors.