Learn about Paint Color Schemes from Better Homes and Gardens. Their beach inspired paint color schemes are beautiful and inspiring!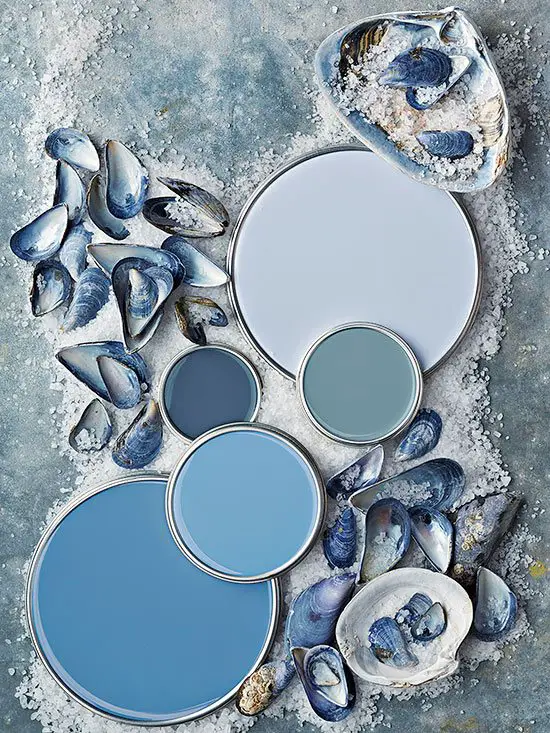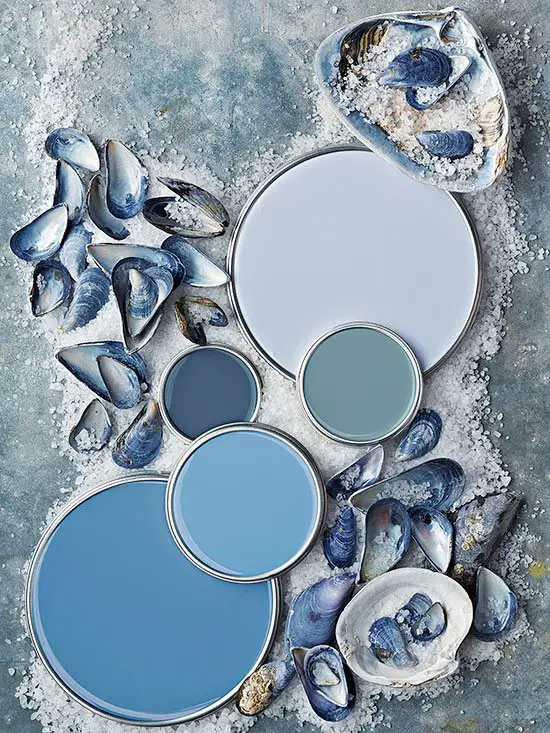 Blue-Gray reflects an easy going beach vibe. Natural seagrass, darker wood, and classic black and white work beautifully with this palette, designer Nate Berkus says.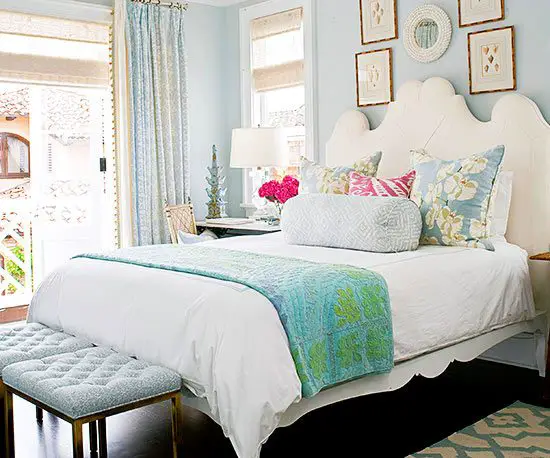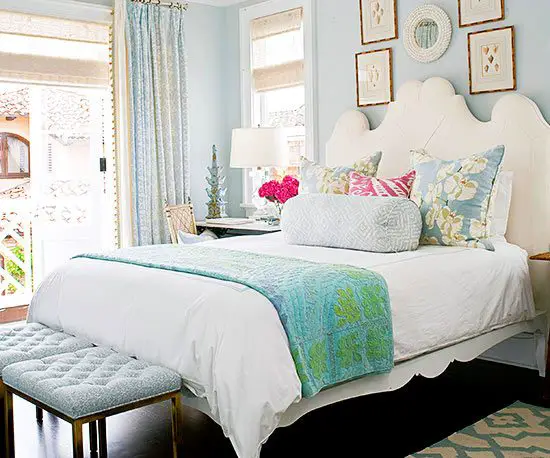 Bedroom walls painted in light blue-gray via BHG.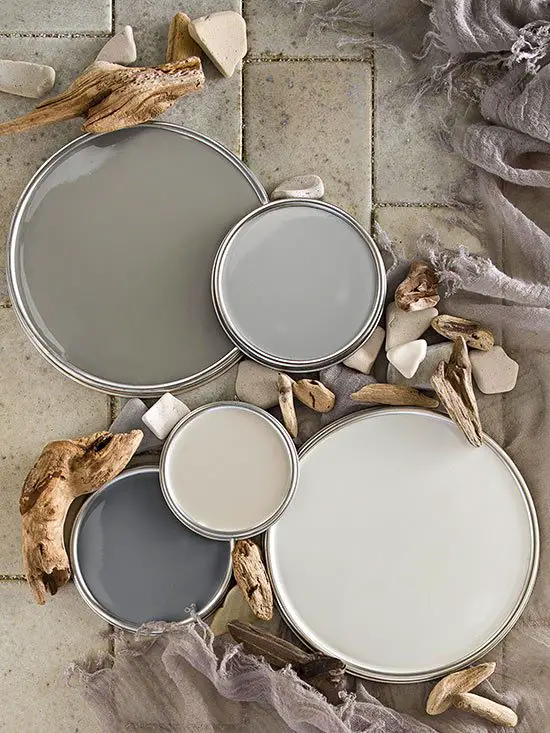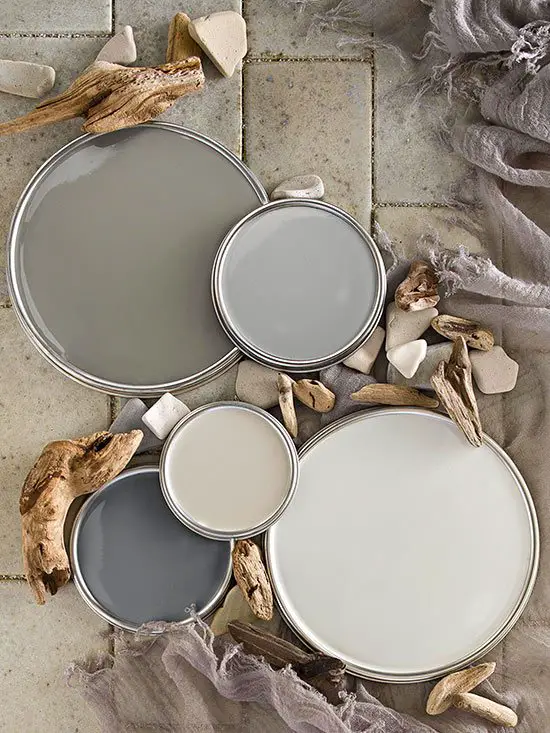 Warm Gray, a color you see in beach pebbles and driftwood. This beach color palette also reminds me of a quiet overcast day on the beach. Warm gray is neutral and timeless, more complex than cream or white, a soothing backdrop or to set the perfect scene to pop a bright accent color.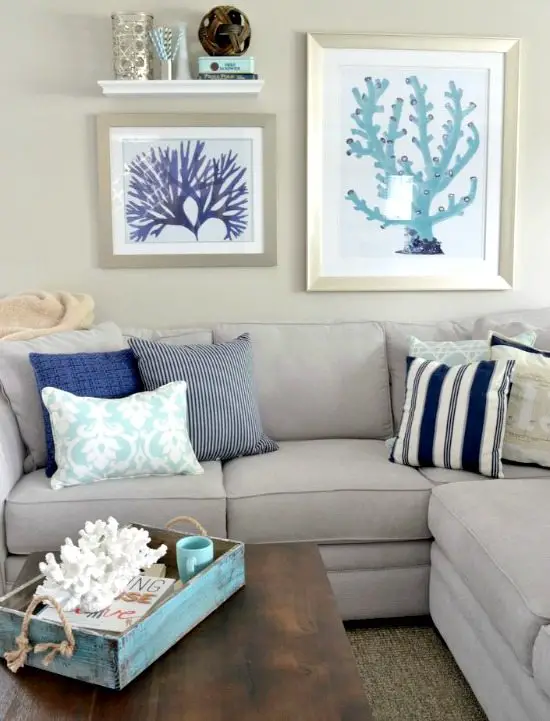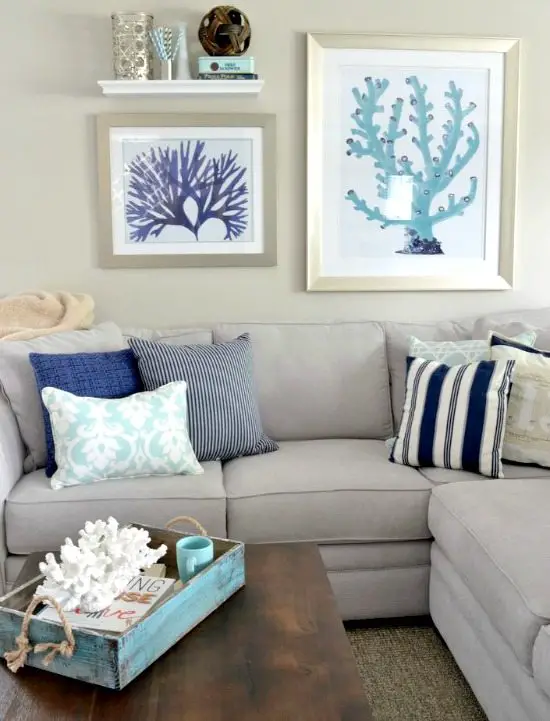 Warm gray color scheme in a beach theme home featured at Apartment Therapy.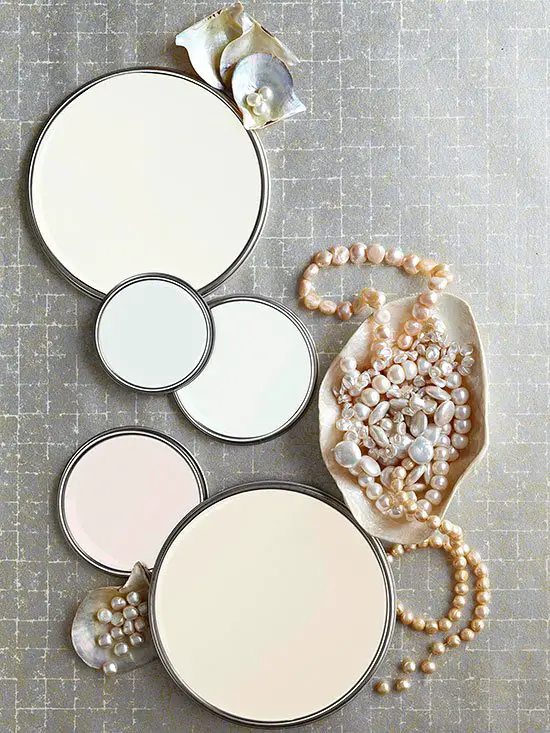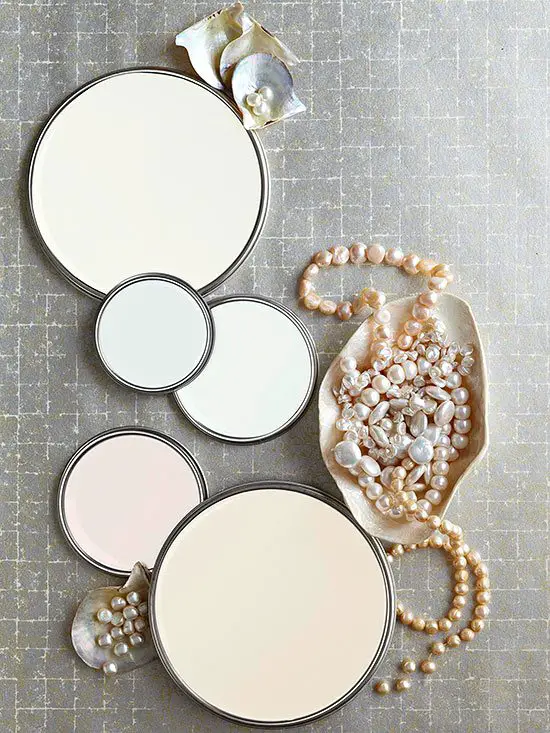 Pearly Shell White is a white with a sparkle. Think of the pearl in an oyster shell or the pearlesque surface of a perfectly smooth shell.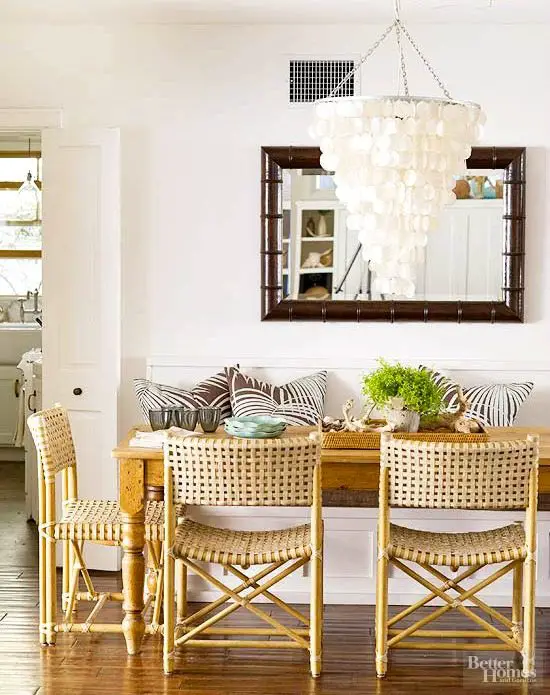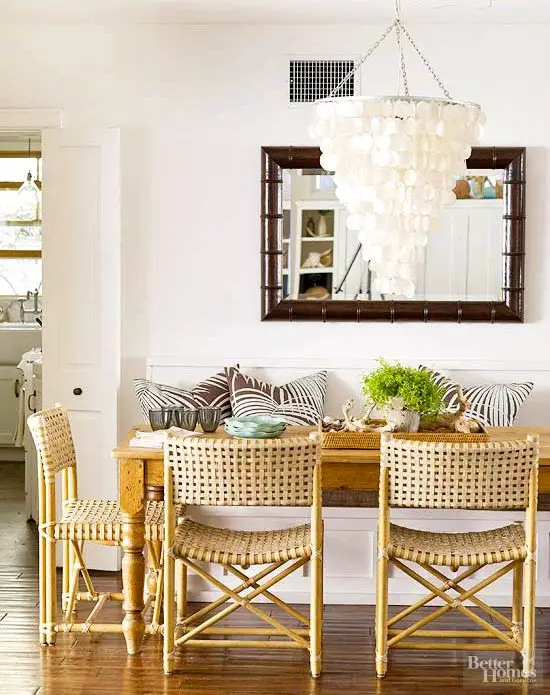 A beautiful soothing shell white theme for a dining room. Via BHG.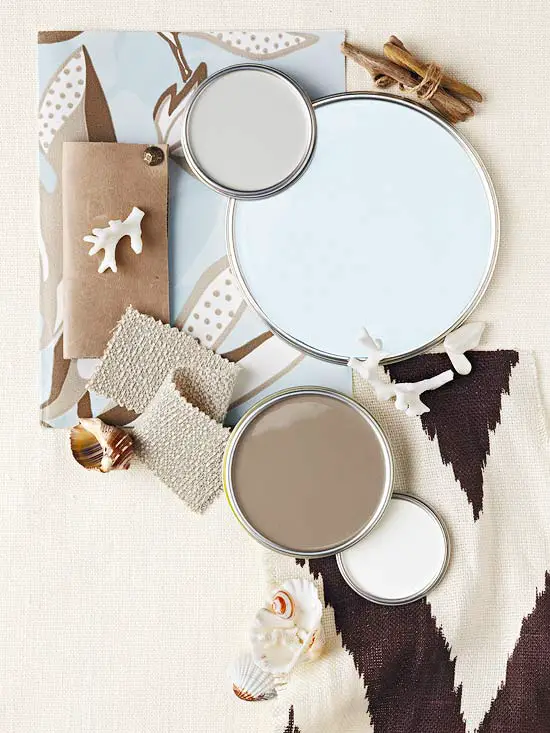 Seaside is a neutral palette with the main color being a pale blue, creating a wonderful relaxing Spa ambiance.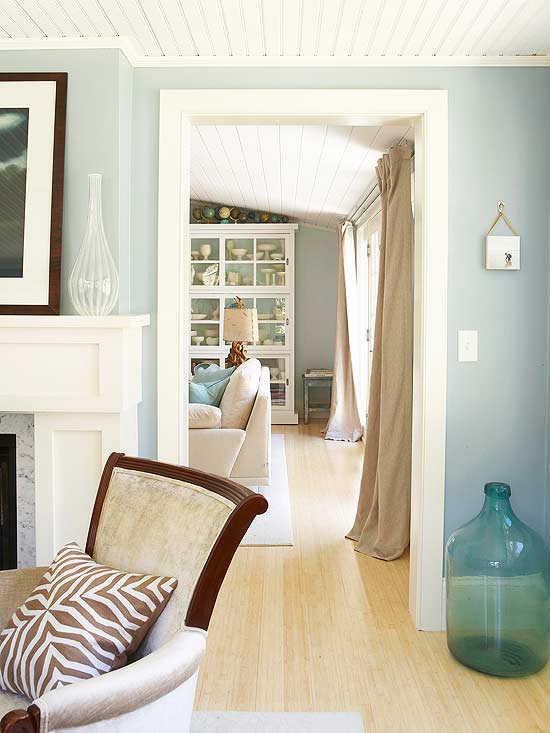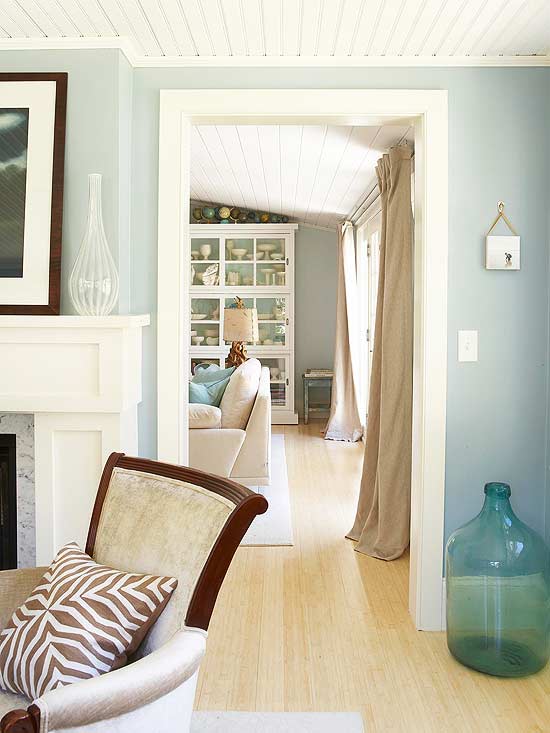 Blue spa paint color scheme in a home by the sea. Via BHG.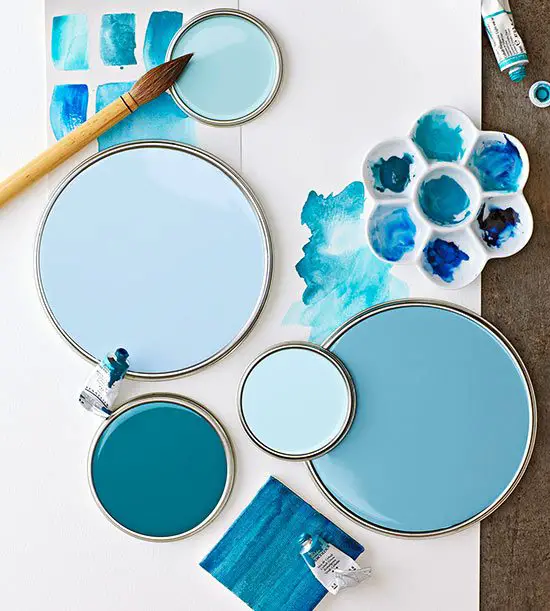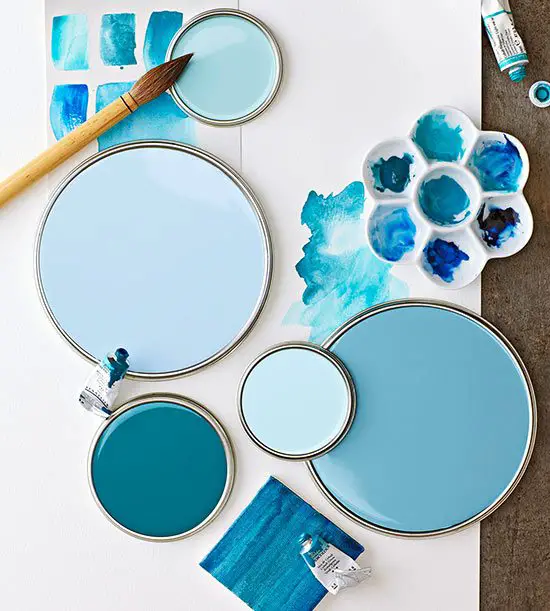 Ocean Blue is a paint color scheme inspired by vibrant skies and ocean waves.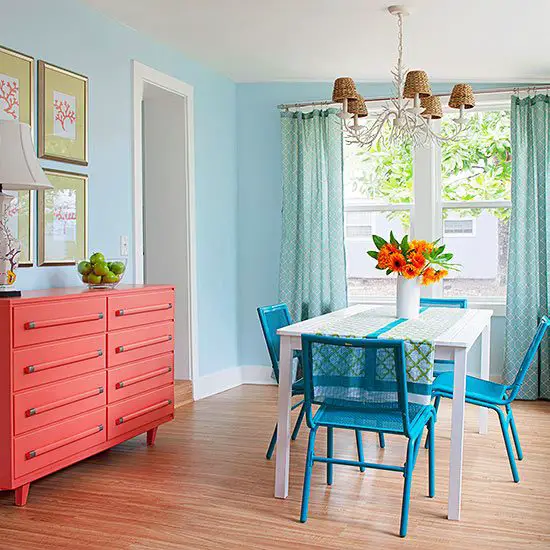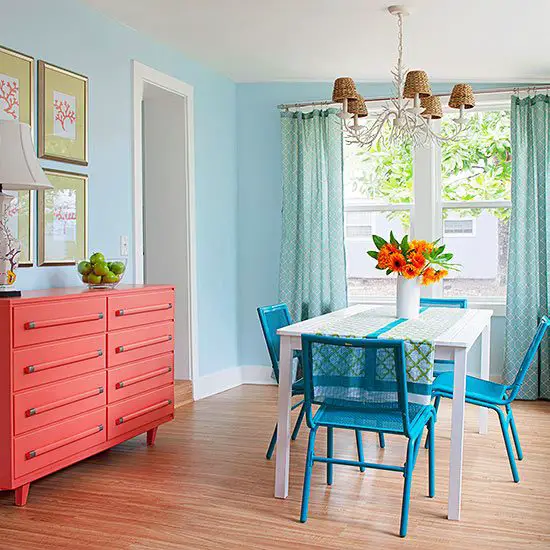 Ocean blue walls in a dining room featured at BHG. This blue is an excellent backdrop for stronger colors.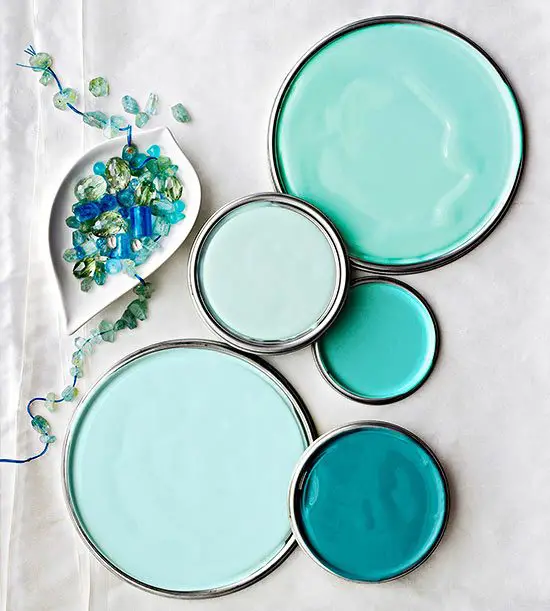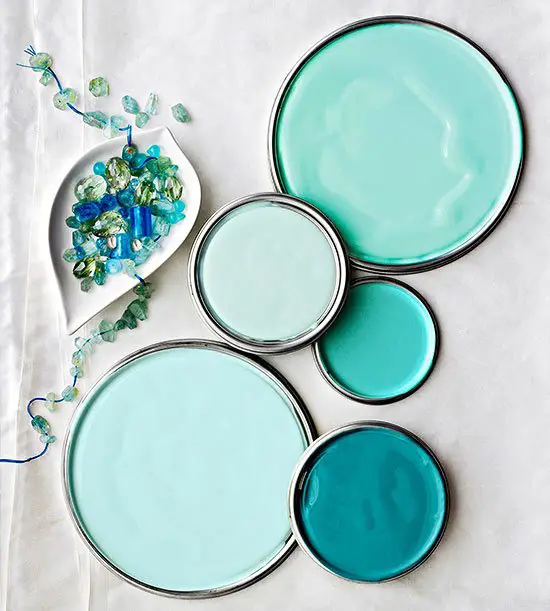 Aqua Marine is another bold side of blue.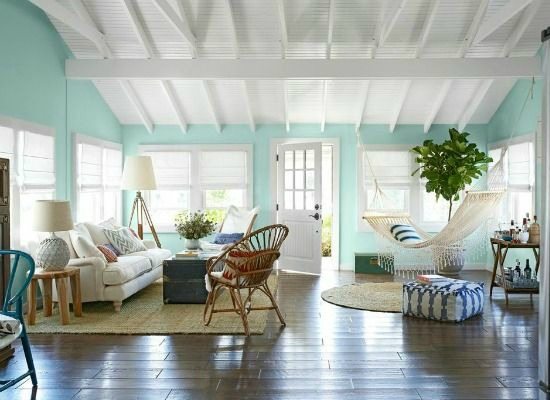 Aqua painted walls in a bungalow featured on Completely Coastal.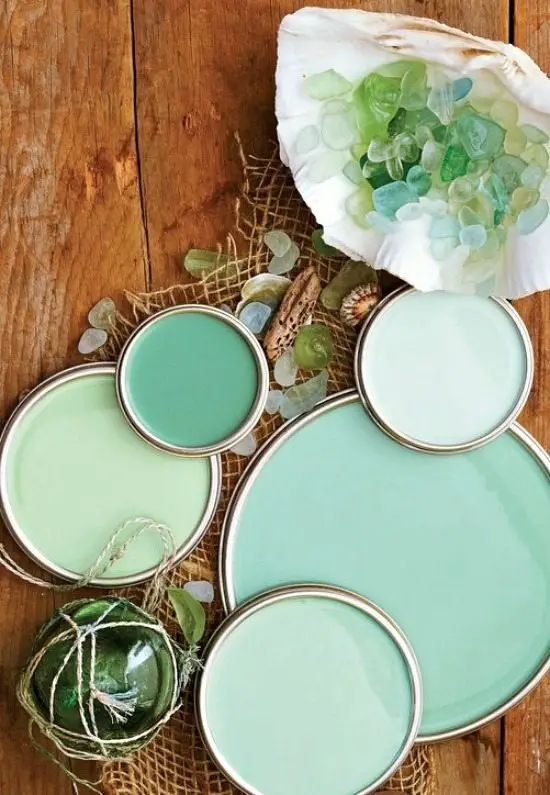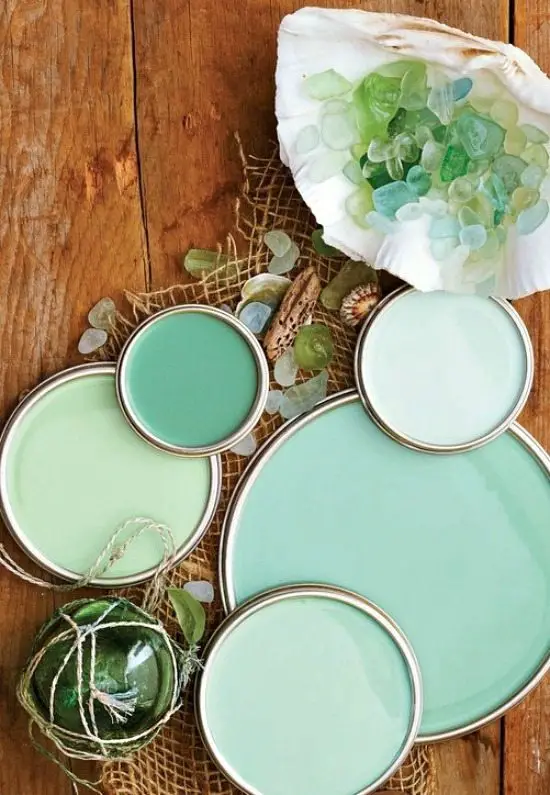 Seaglass Green, a color scheme consisting of blue-green hues. If you go too bright with this beach color scheme, you're heading into turquoise or mint, designer Sasha Emerson points out.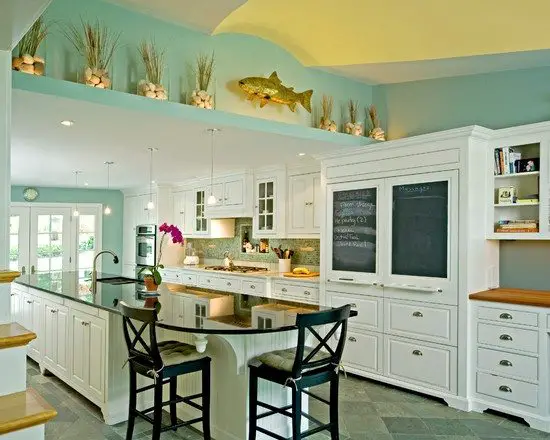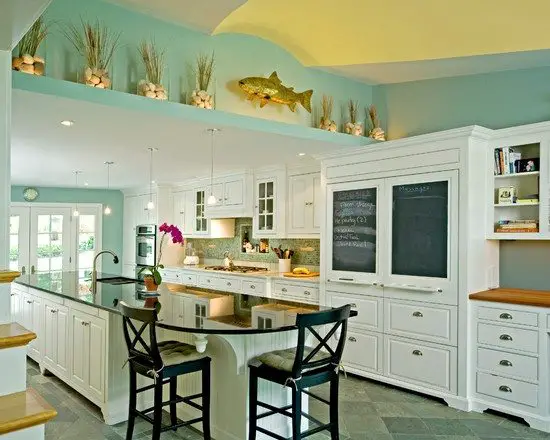 Seaglass green painted walls in a kitchen. Via Houzz.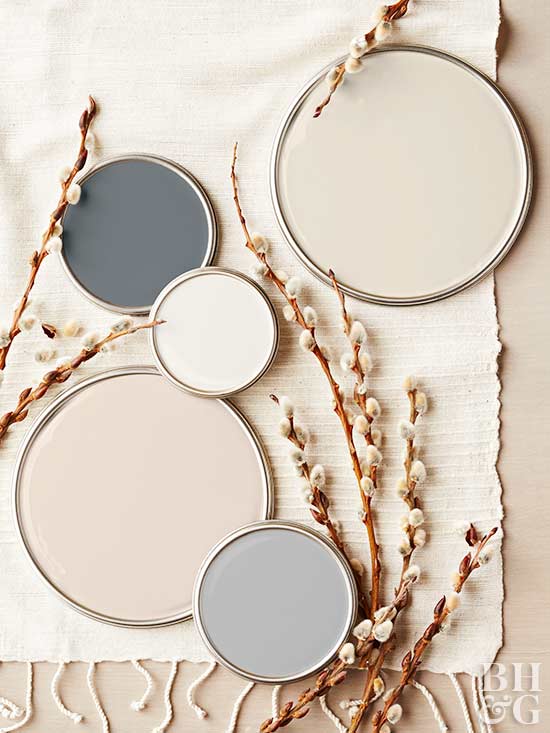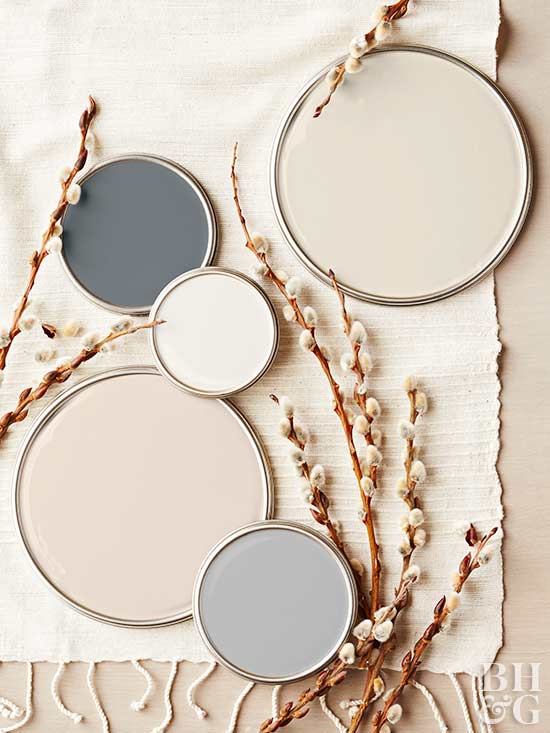 Soothing neutral colors that go well in any beach house via BHG. Beautiful paint color schemes that reflect the different aspects of the beach experience! What are you leaning toward? A more muted neutral palette or the vibrant hues of ocean blue and aqua? More beach paint color inspiration from Design Seeds. And here are some tips for buying your beach dream home.
Beach Paint Colors
Burlywood
Tan
Cadet Blue
Medium Aquamarine
Aquamarine


These 5 colors make up the above beach color palette.
Coastal Paint Colors
Pale Turquoise
Medium Aquamarine
Sandy Brown
Wheat
Bisque 4


Enjoyed the Article? Please Share the Image Below on Pinterest!