You might think this warm and rustic beach theme guest bedroom belongs to a beach cottage, but it does not. It's all pretend, and I'm loving it!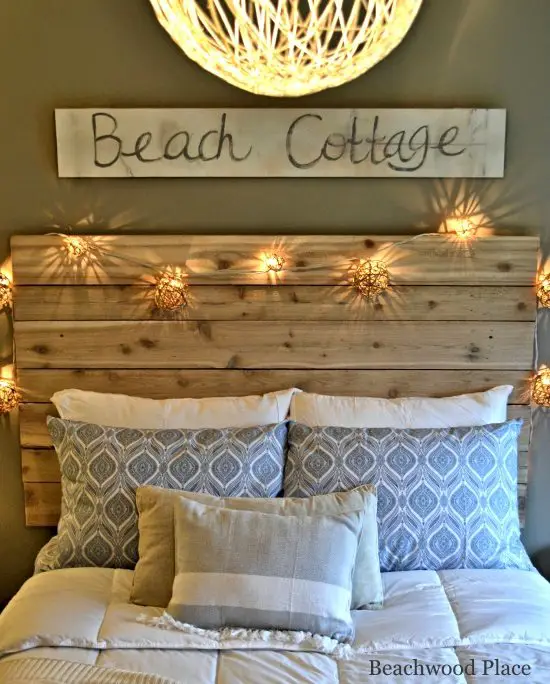 A lot of natural materials are used in this bedroom which always enhances the beach theme. The DIY headboard is an easy construction made from wood planks with two boards on the back.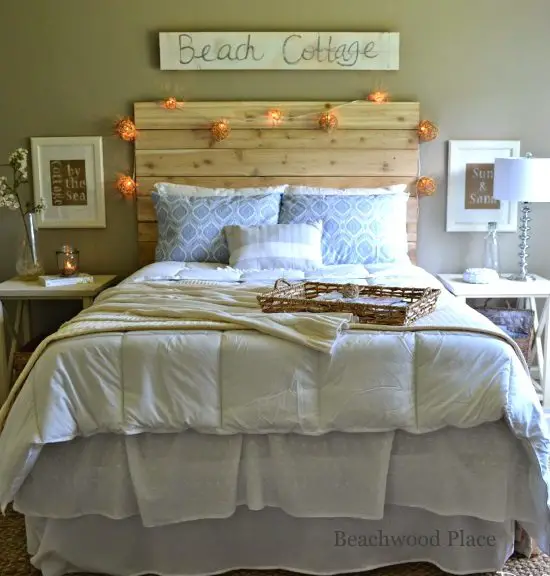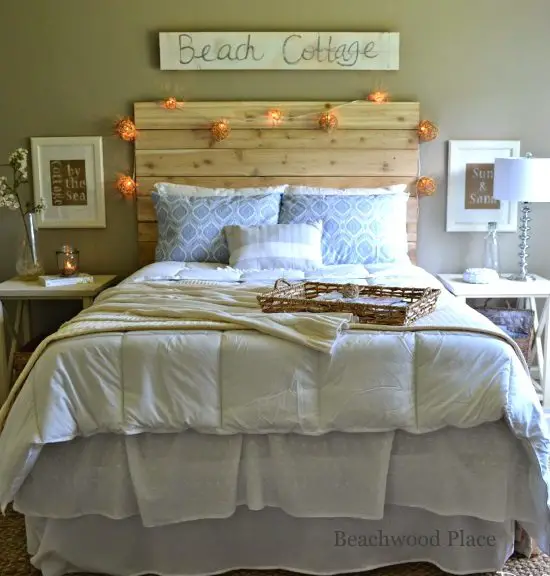 The warm ambiance created by the handmade string ceiling light, and the little globe lights that are draped over the headboard is right up my alley.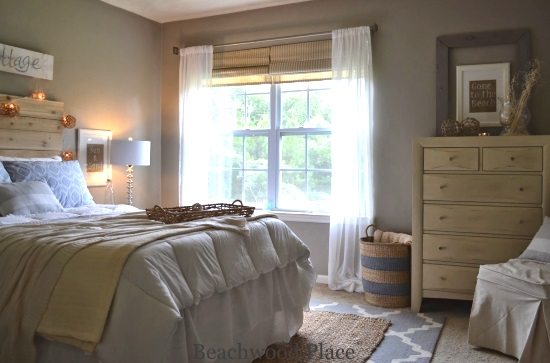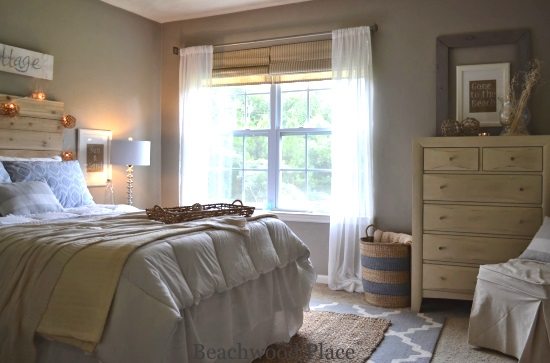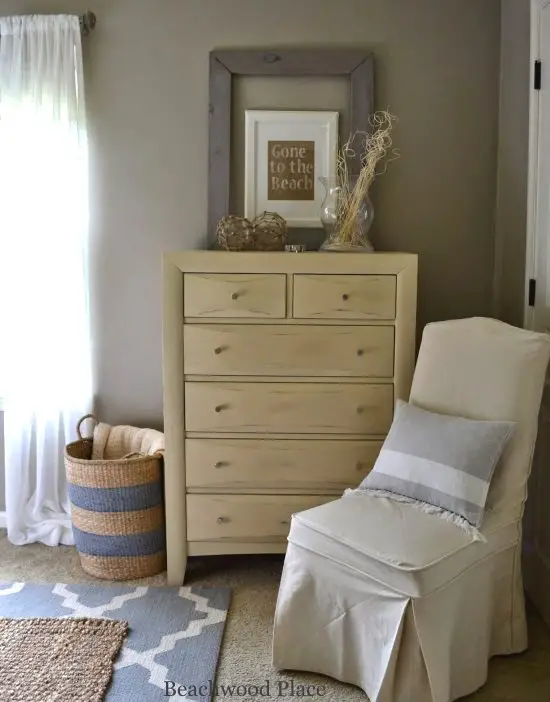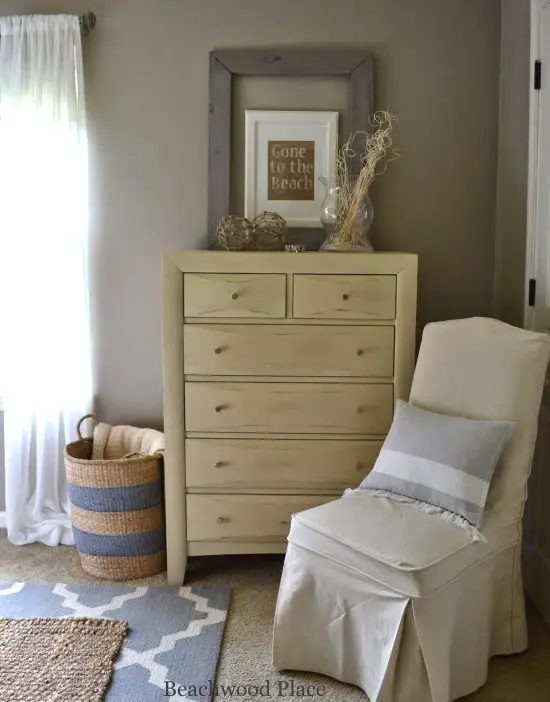 Also impressive are all the DIY wall art pieces in the room. From the beach cottage sign above the headboard, to the framed burlap signs, to the canvas sign on the storage bench that says life is better at the beach.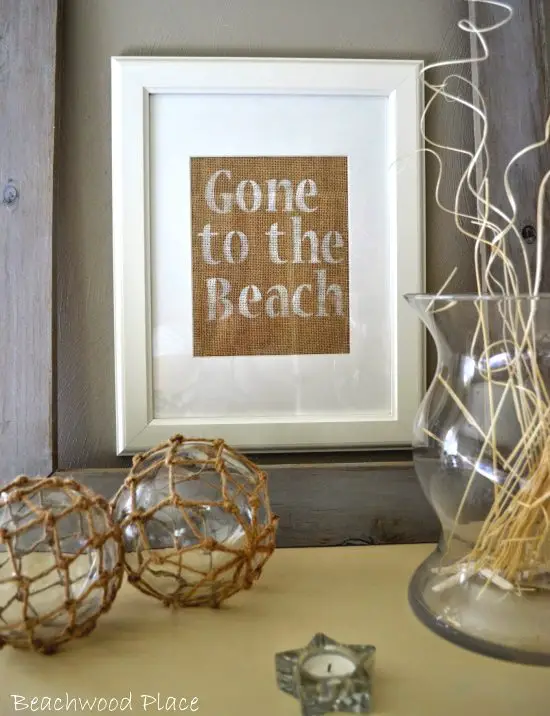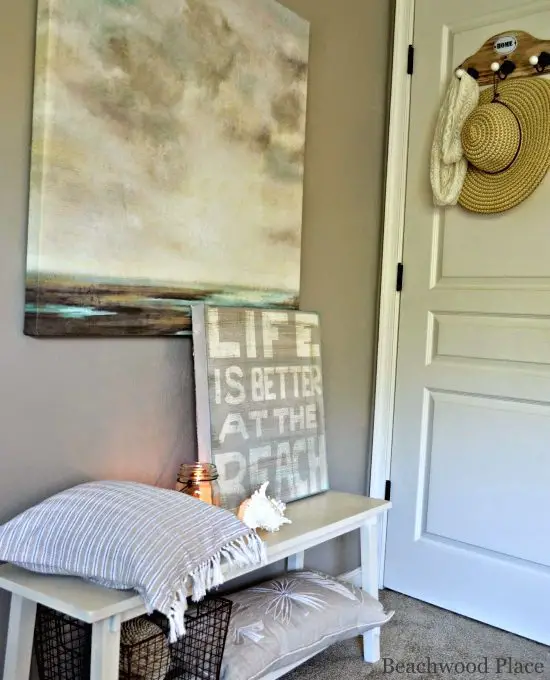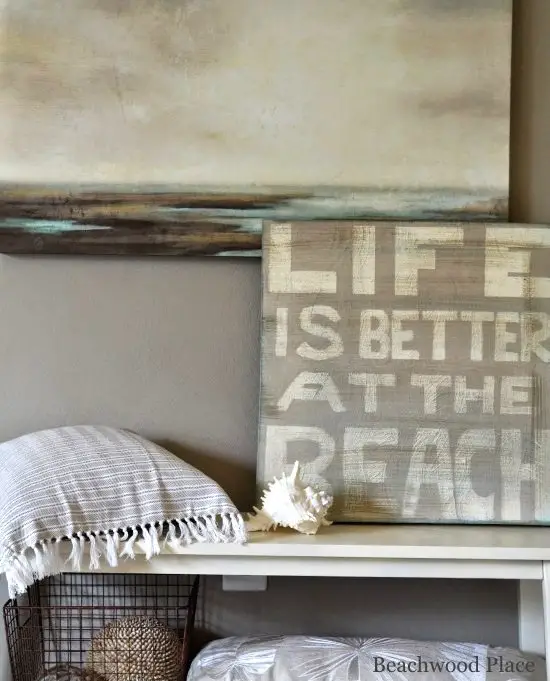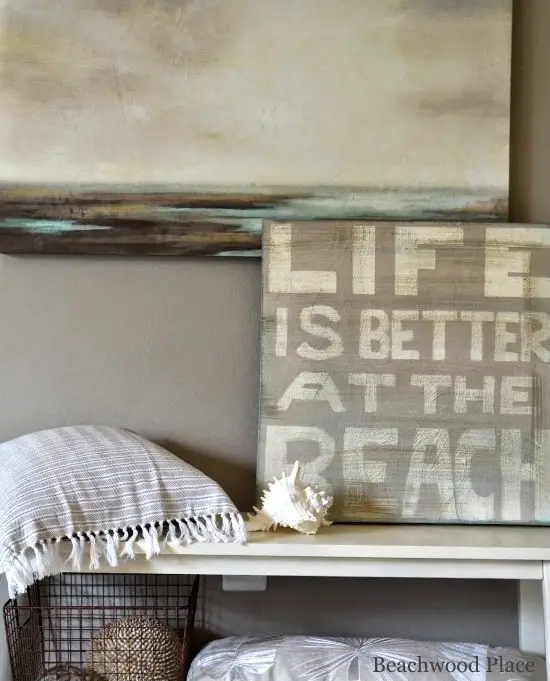 And lots of Annie Sloan chalk paint was put to good use in this beach theme guest bedroom! The picture frames were painted, as well as the dresser, also a mirror, (not included here), even the storage basket was made over to fit in with the soft sandy beach theme. For all the details (and more pictures), head over to Beachwood Place! And to get the scoop on that great string ceiling light, go here.