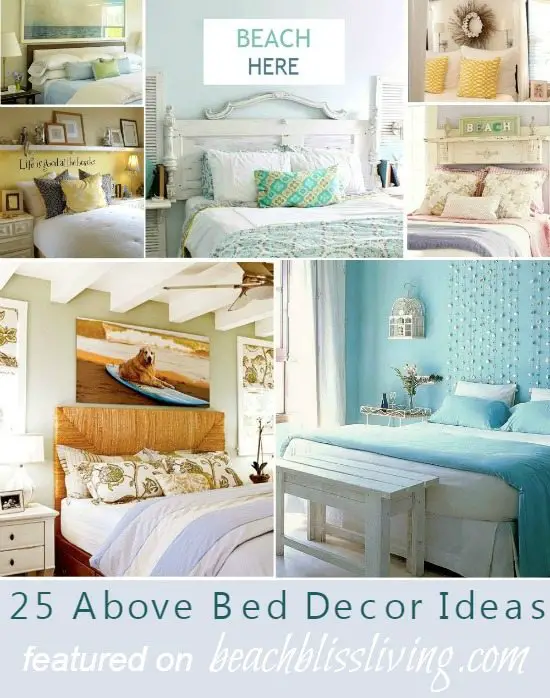 That space above the bed is your opportunity to hang something that reminds you of the beach. Be it beautiful Art or Decorative Shelves that allow you to Display a Collection of Shells -these 25 above bed decor ideas will help you create something awesome!
Ledge shelf and Life is Good at the Beach Wall Stickers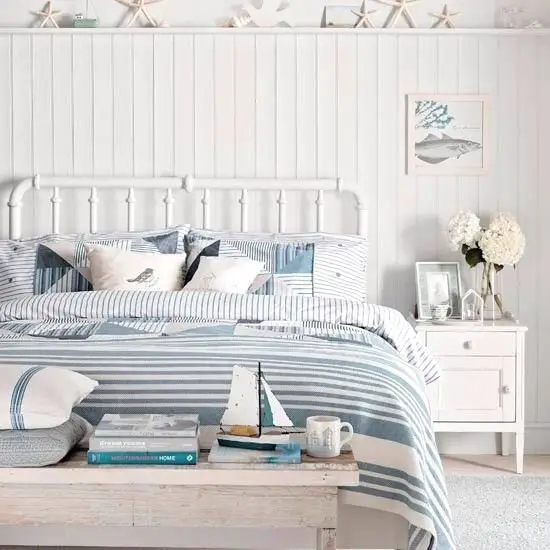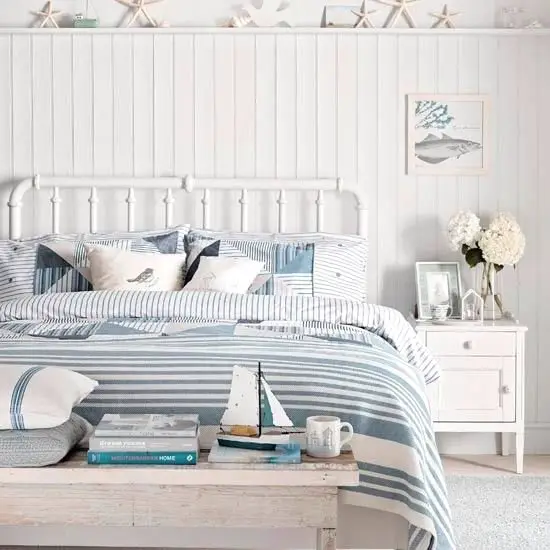 Floating ledge shelf high above headboard via House to Home
Use a Simple Floating Wall Shelf or Ledge Shelf with Return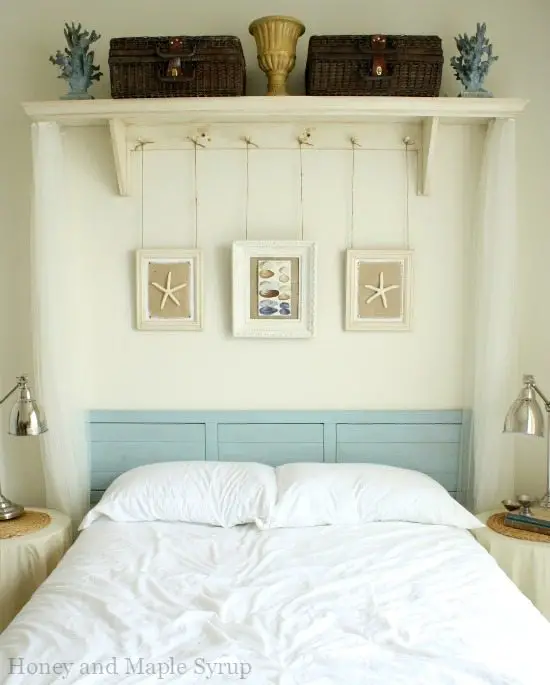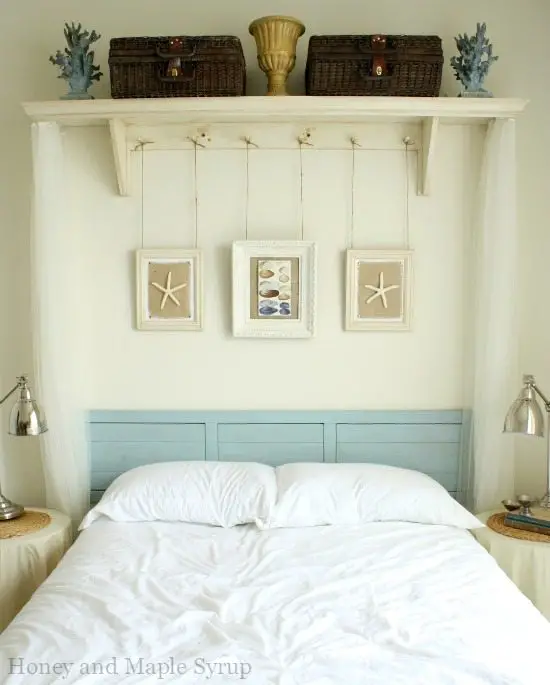 Peg Rack Shelf with Framed Starfish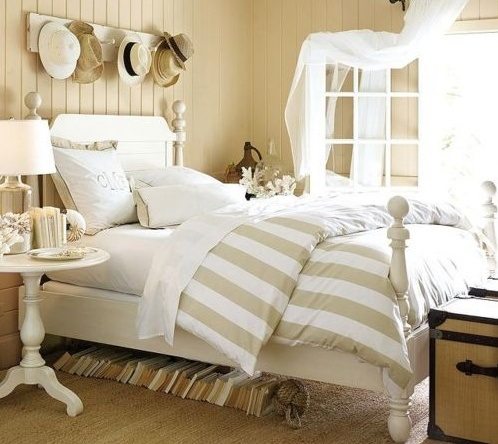 Peg Rack in a Pottery Barn Bedroom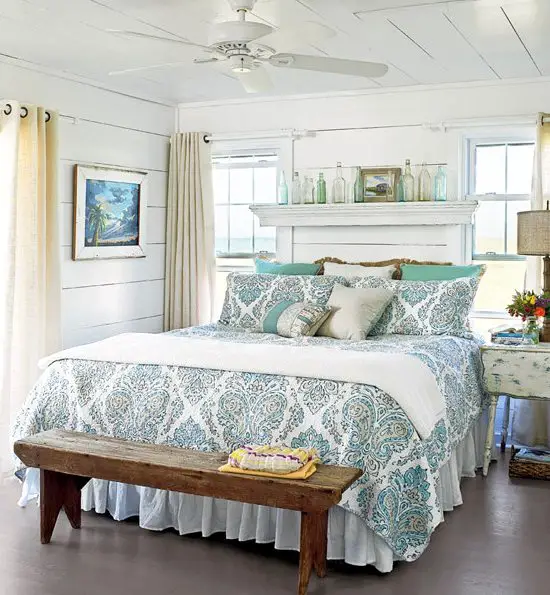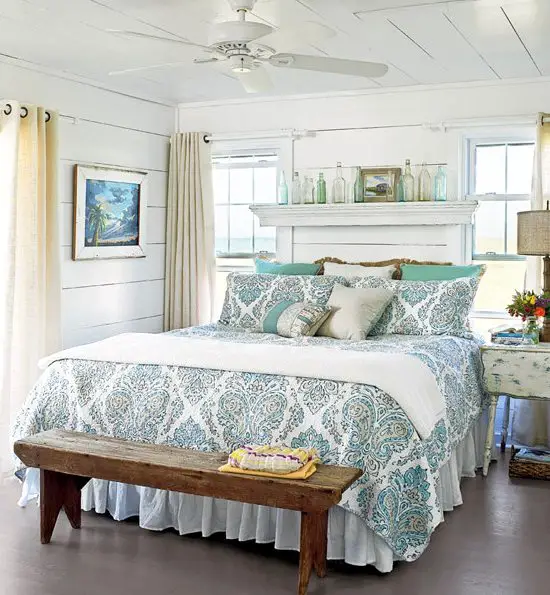 Decorative Ledge Shelf with Seaglass Colored Bottles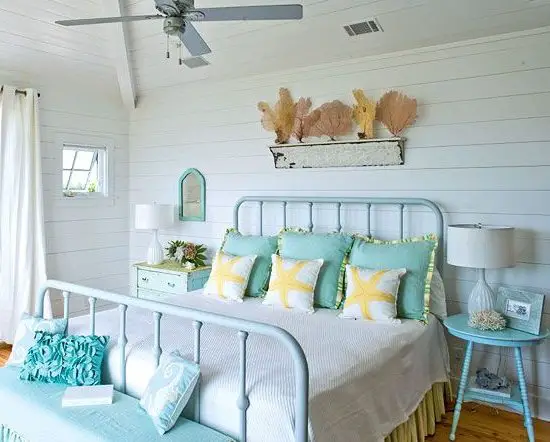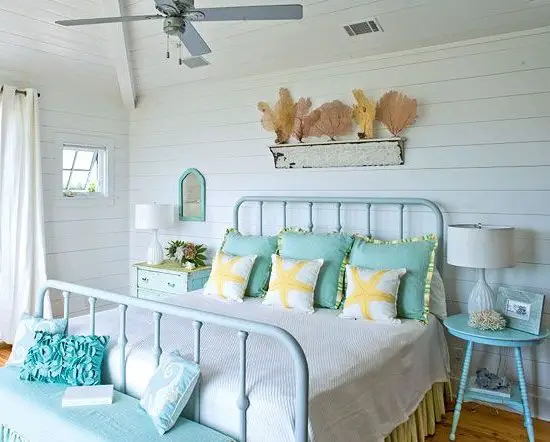 Salvaged Crown Molding Repurposed as Shelf by Jane Coslick
Shelf, Starfish and Christmas Lights
Vintage Mantel Shelf and Wood Sign by Tracey Rapisardi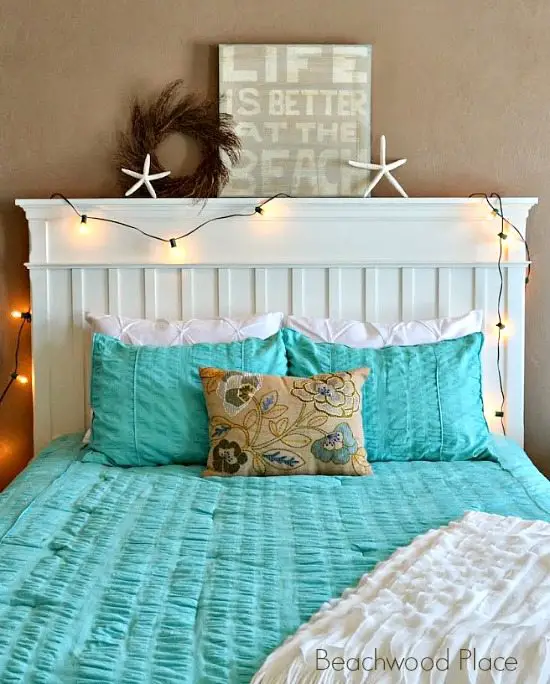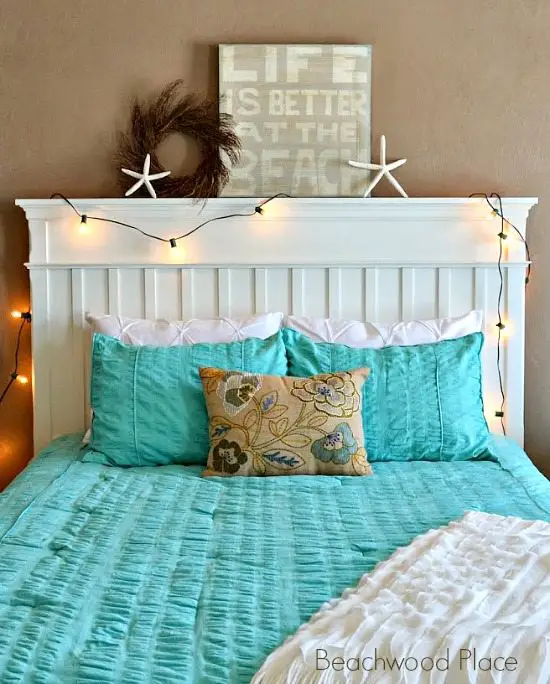 Sign, Wreath and Christmas Lights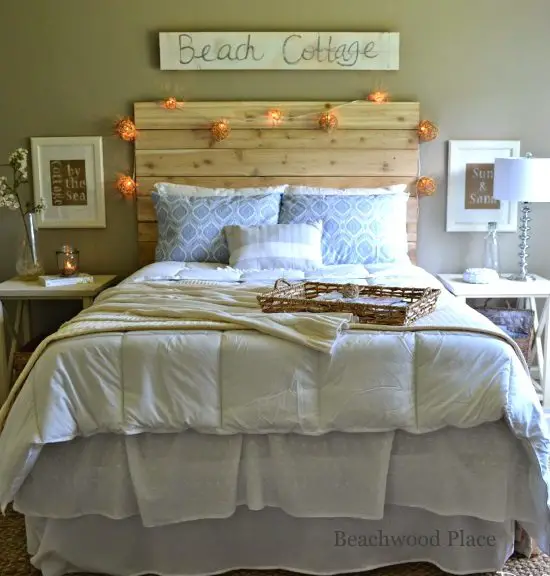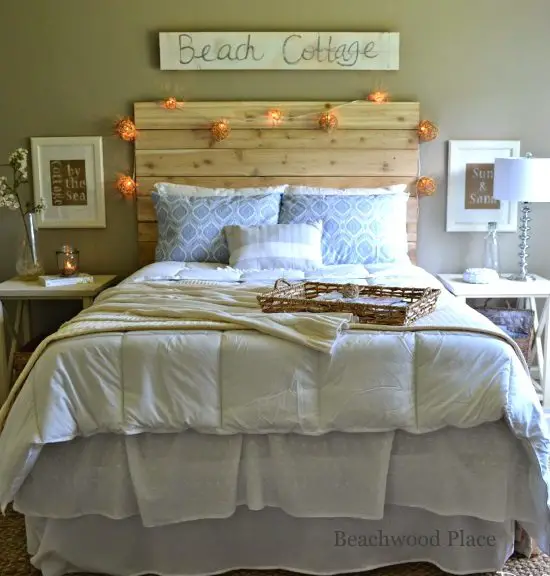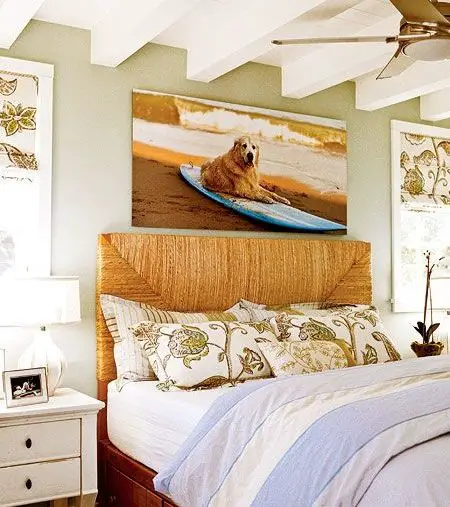 Large Custom Beach Photo Canvas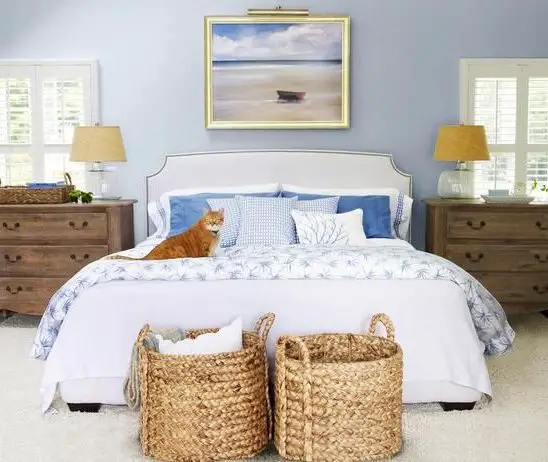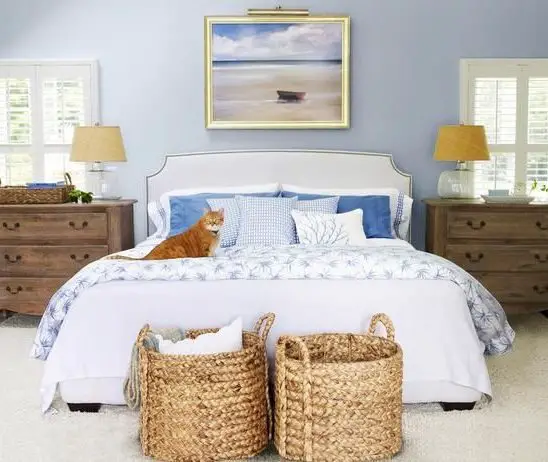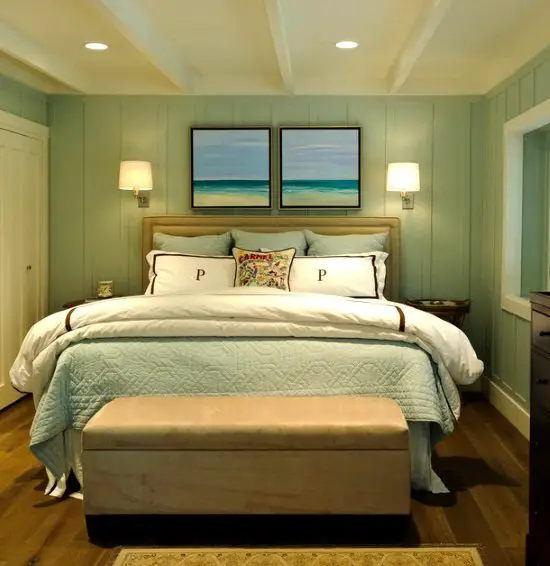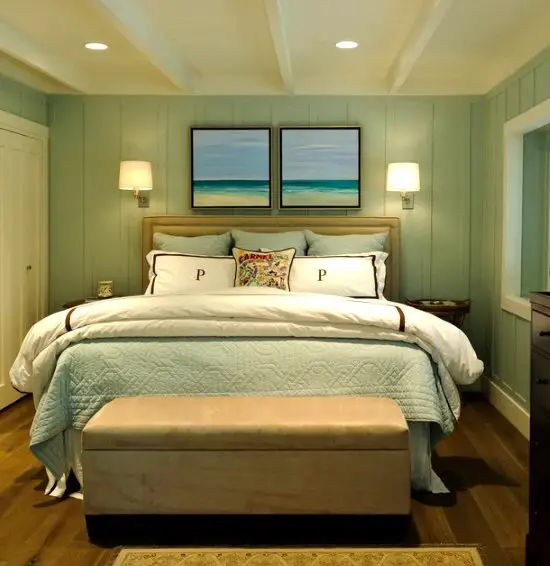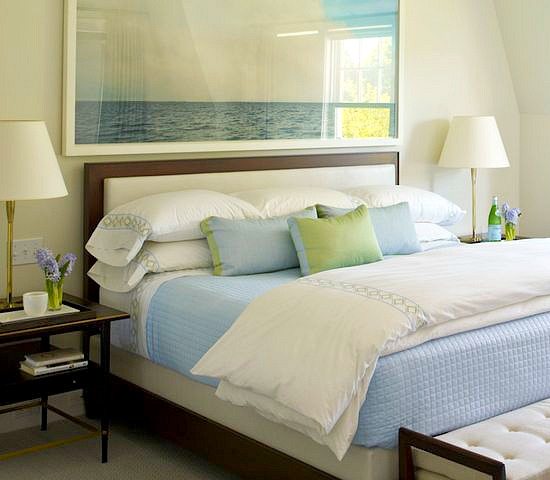 Large Ocean Photograph by Steven Gambrel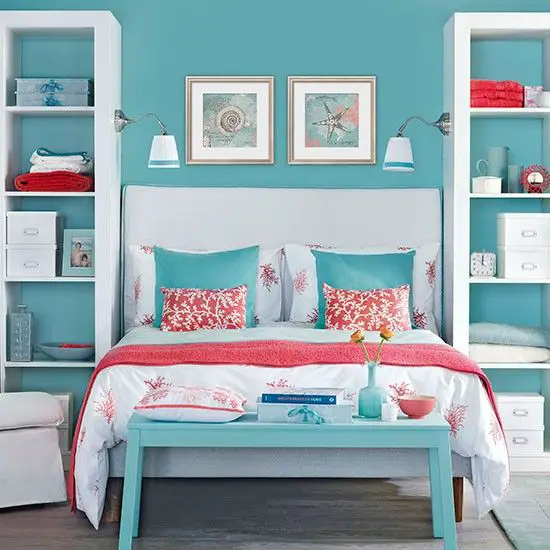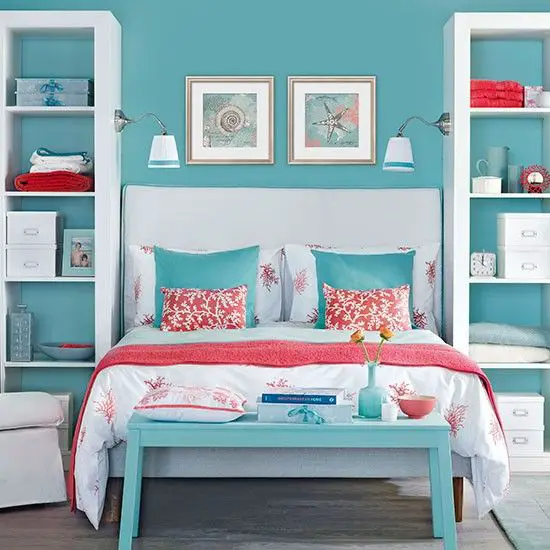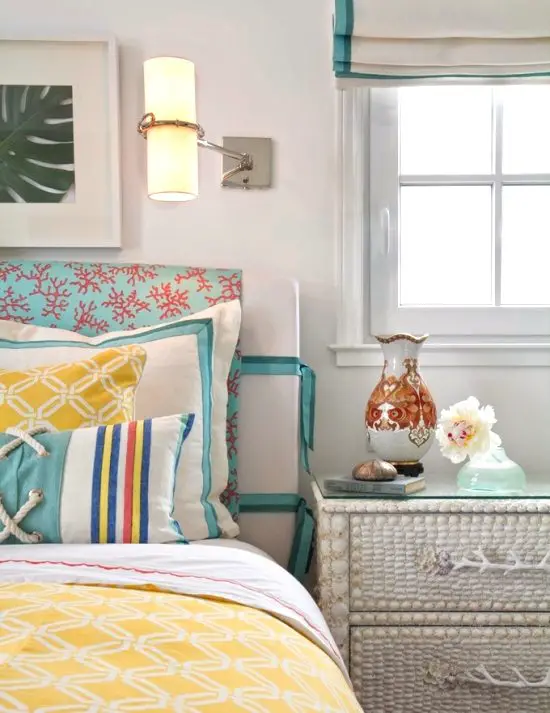 Pair of Sea Life Prints in a Cabot Cove Cottage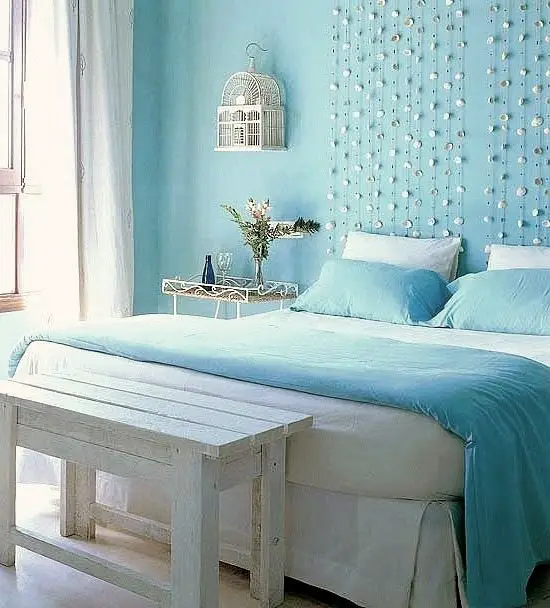 Shell Garland (original source unknown)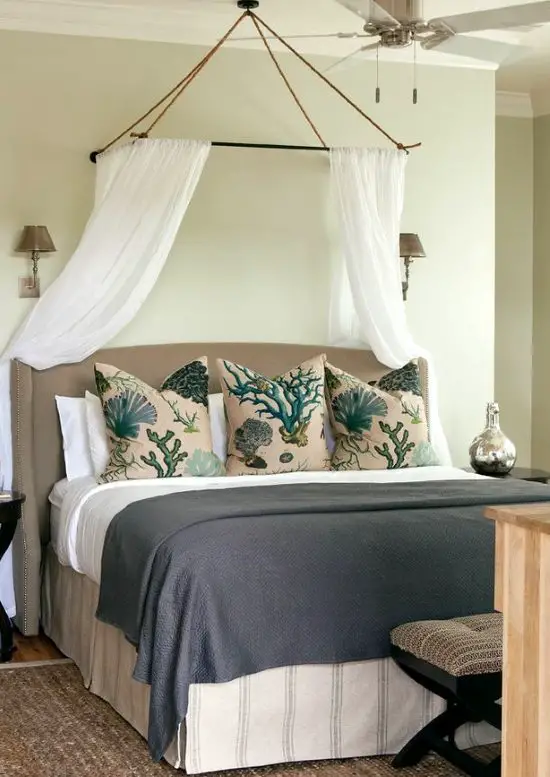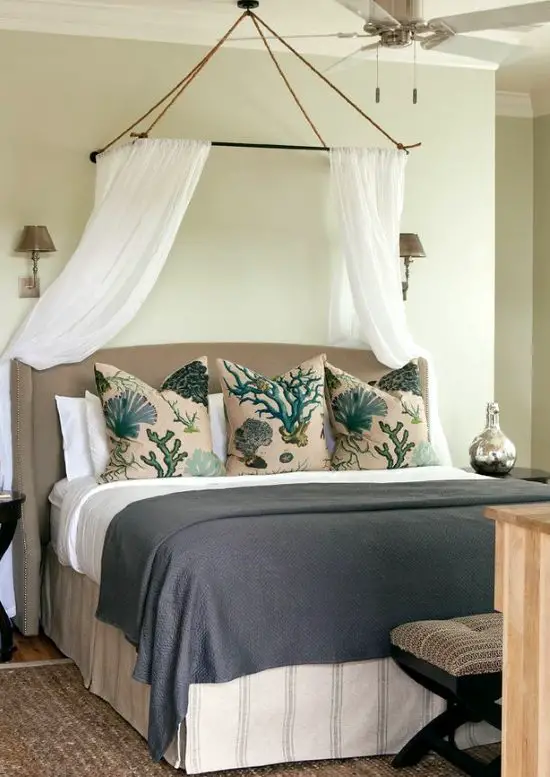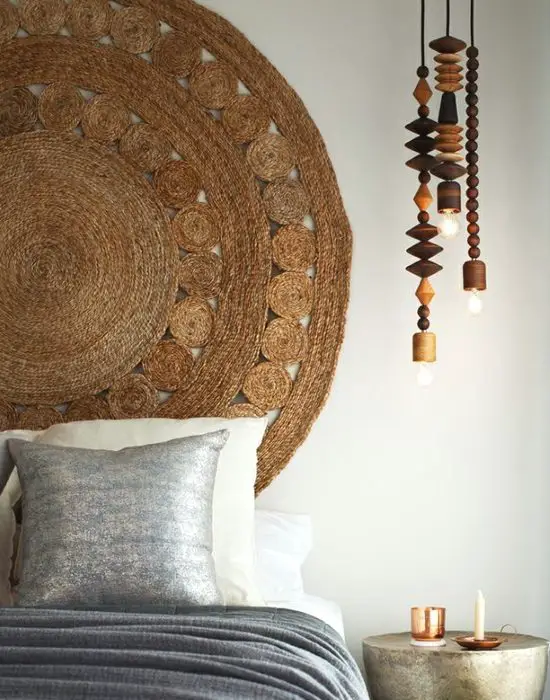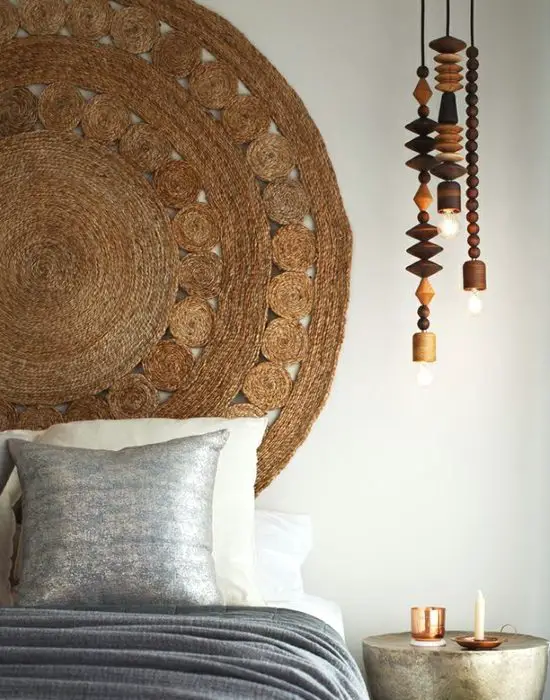 Natural "Beach Dunegrassy" Fiber Jute Rug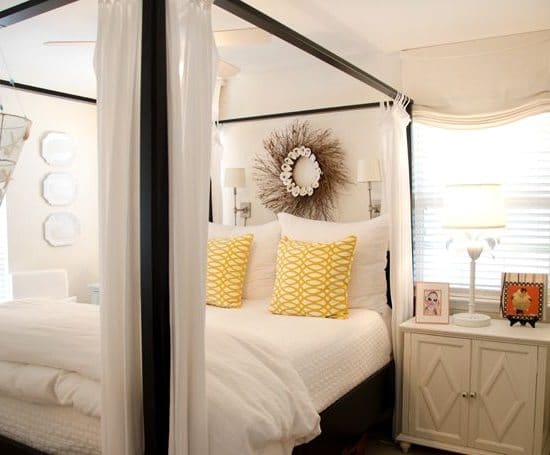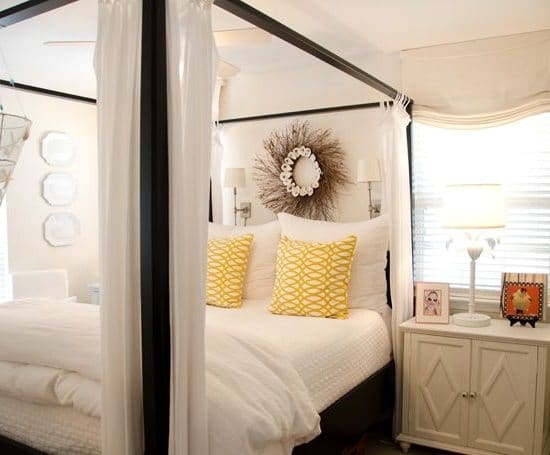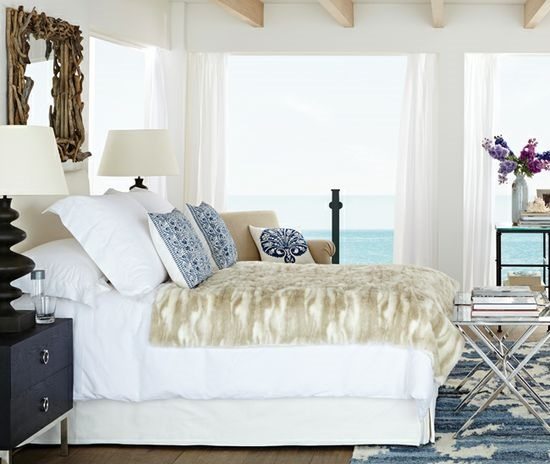 Driftwood Mirror idea via Oka Direct
A lot of these above bed decor ideas involve art and shelves. They are the most obvious solutions. You can't argue with a beautiful beach painting or ocean photograph that captures the feeling of the beach experience. That's always a wonderful idea. To hang a shelf above the bed however can give you a great space to display beachy things and treasures you collected while still allowing space for pictures. You're free to compose whatever you want and change it how often you want! I love that about the shelf ideas. But then there are those other fantastic above bed decor ideas to consider. From a simple peg rack that holds summer straw hats (what a fun reminder of beach days) to a rug that brings the idea of seagrass to the room in a big way, to some really awesome items made from beach finds. I mean, how cute are those wreaths! Beach above bed -which design sparks your imagination?
Looking for beach bedding? Click here!