How much influence do fish have on your daily life? If you enjoy spending time at your beach house, you've likely enjoyed an afternoon or two sitting by a calm body of water waiting for your line to tug or your pole to bob.
There are few things more exciting than pulling your pole from the water and seeing a fish dangling on the end of your hook. When you incorporate fish-inspired home décor into your beach house, you can evoke the peace and serenity of fishing into your daily life. To give you some creative ideas, consider these seven fish wall decor ideas.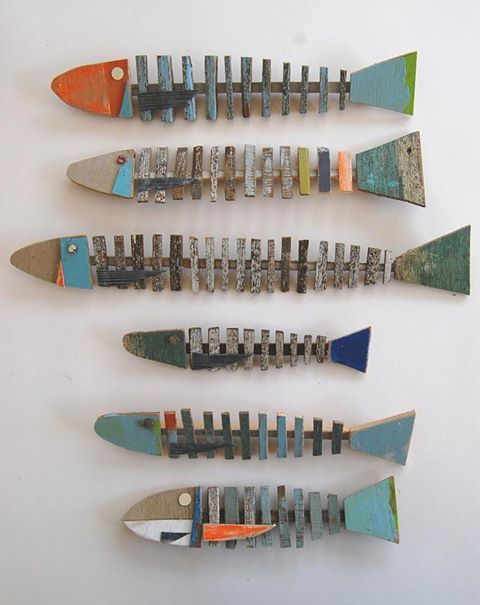 This is a simple arts and crafts project that turns into unique wall decor suitable for any room of your beach home. You simply shape small pieces of wood to form the fish's head and tail, connecting them with one long, thin piece of wood.
Complete the fish by adding small slats of wood to form the bones. You can add any color of paint that fits the color scheme of your home, and you don't need exceptional painting skills to pull this off. This is a great idea from Pinterest that you may even turn into a family project.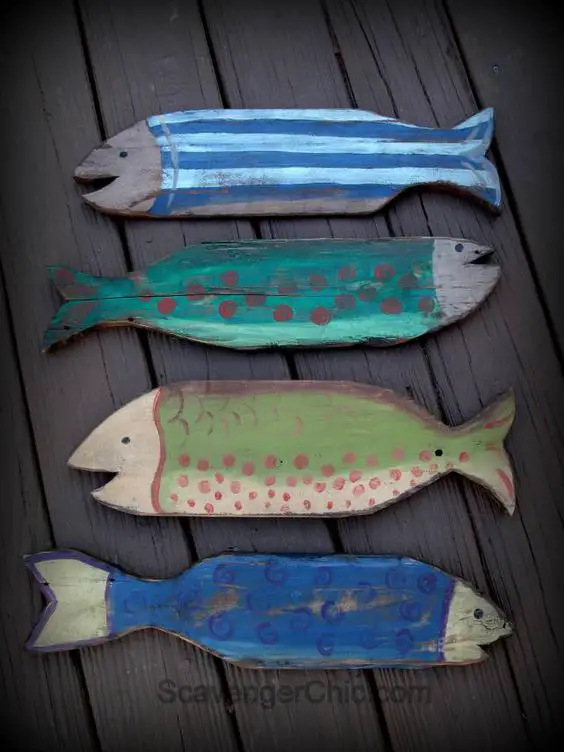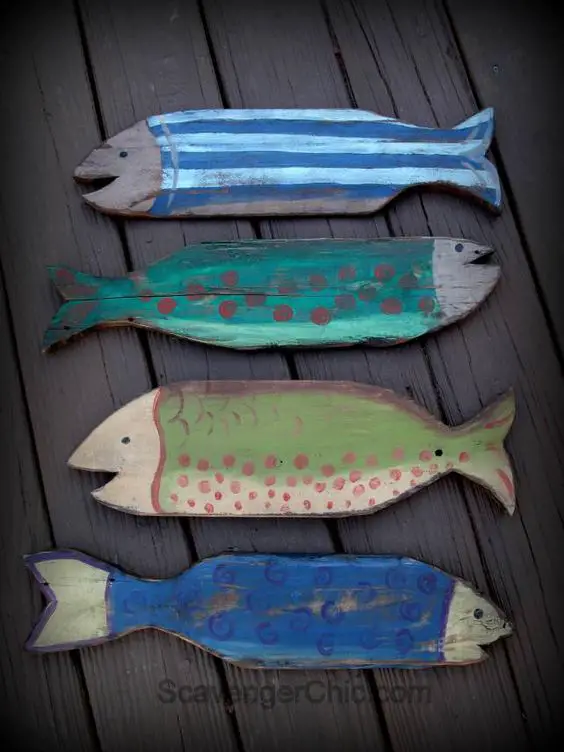 You know that Pinterest features some great ideas for DIY home decor, but what about projects that you can do with your children or grandchildren? This wooden fish project is a creative idea that adults love as well, and you end up with one-of-a-kind wooden fish that you can hang in any room of your home.
Simply cut the shape of your fish out of thin pallet wood and paint in whatever colors and patterns you like. Create multiple fish of varying sizes and shapes, and then hang them together for a unique wall decor that fits any empty space available. You can even add words to turn this into an inspiring project.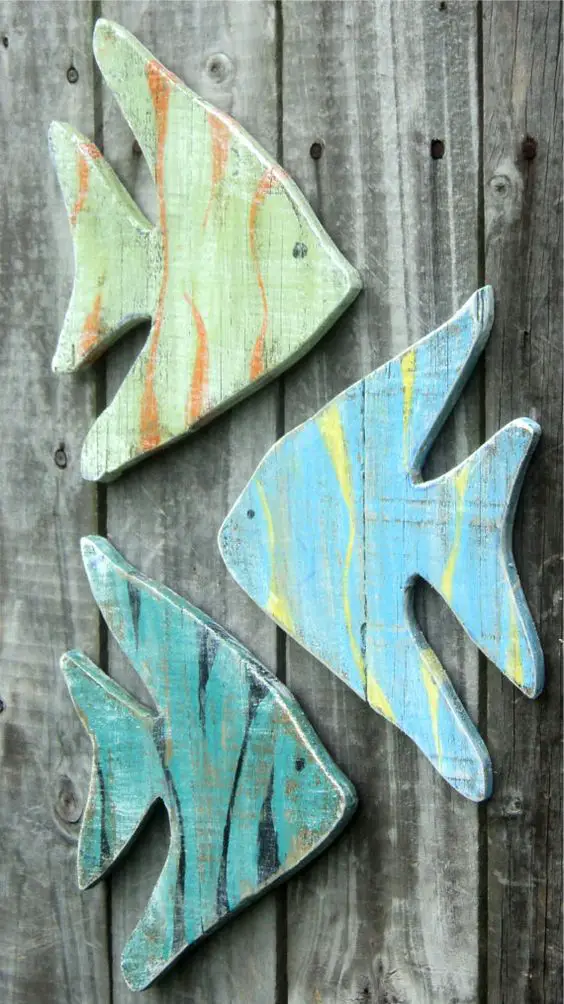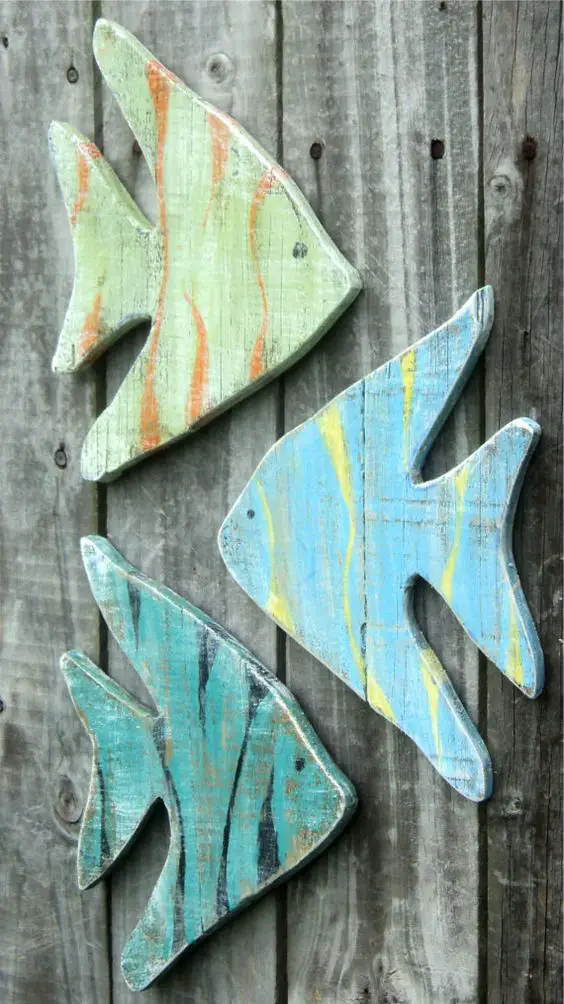 Get out your green and blue paints, and prepare to recreate some of the colorful fish you typically see while playing in the ocean. You can visit many craft stores to find wooden fish shapes already cut to perfection, or you can use sheets of wood to cut your own shapes.
Simply color each fish in varying shades of blue and green to create unique wall art that stands out in your home. These are perfect to hang near a hot tub or swimming pool.
Have you ever taken interest in an unusual fish featured in a magazine or on television? There are some adorable and grotesque fish out in the sea, and this fish decor project encourages you to use those interesting shapes and colors as inspiration.
After cutting your long, thin fish shapes out of thin wood, add triangles, circles, swirls and hearts to give each fish a little personality. Who says that every piece of art on your wall must look realistic? When your decor has character, your home has character as well.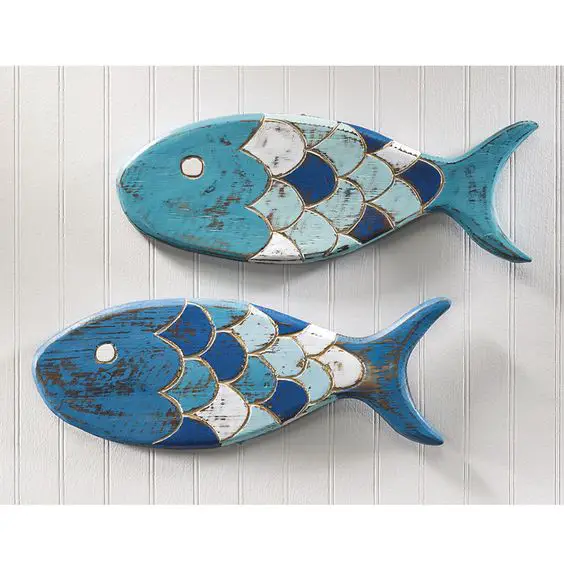 These adorable wall fish have a rustic appearance that draws visual interest. They're painted in varying shades of blue with white accents, and the paint is scuffed and smeared to look more like heirlooms than polished hangings.
No fish comes out of the ocean in pristine condition, so why would you expect the same of your fish wall decor? While you can buy wooden fish similar to this online, it's just as easy to buy the wooden shapes and paint them colors that fit your unique decorating theme.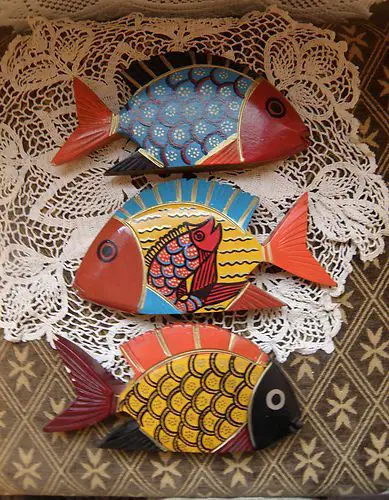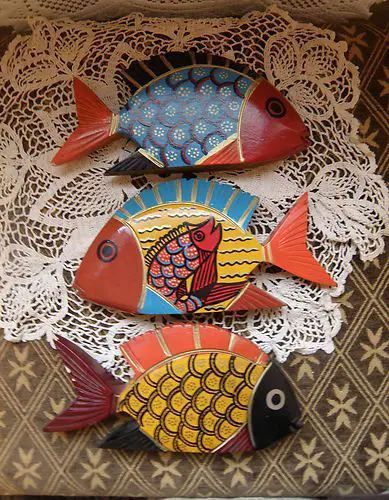 You could say that this is another collection of painted wood shaped like a fish, but the intricate details make these figurines standout. They feature bold colors that grab the eye as well as mixed patterns and shapes that will leave guests staring at your wall for a few minutes.
Each fish is created from thick wood with a flat bottom, so you can hang them up or position them along a table or mantle. If you don't like the rustic look of many other fish wall decor ideas, this is a polished, modern approach that may appeal to you more.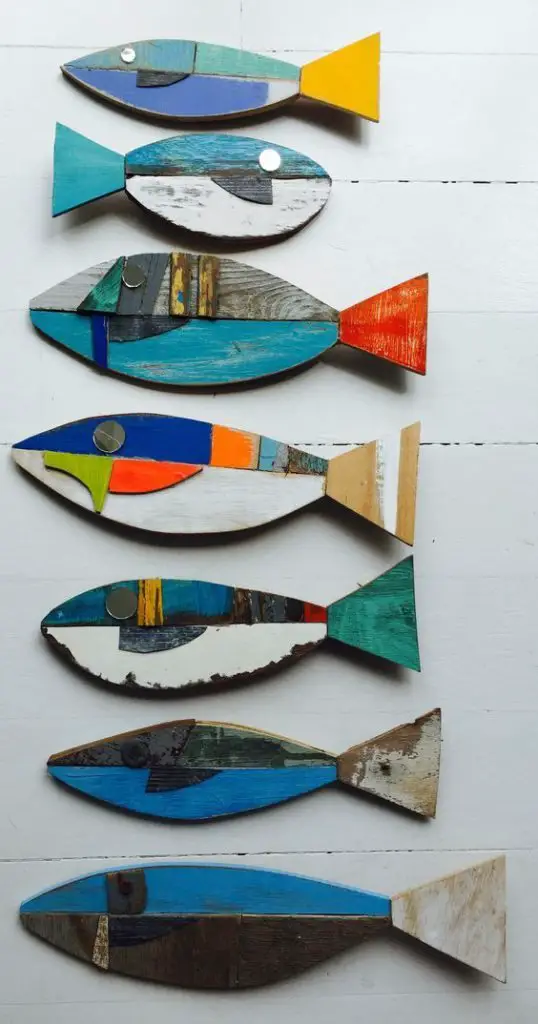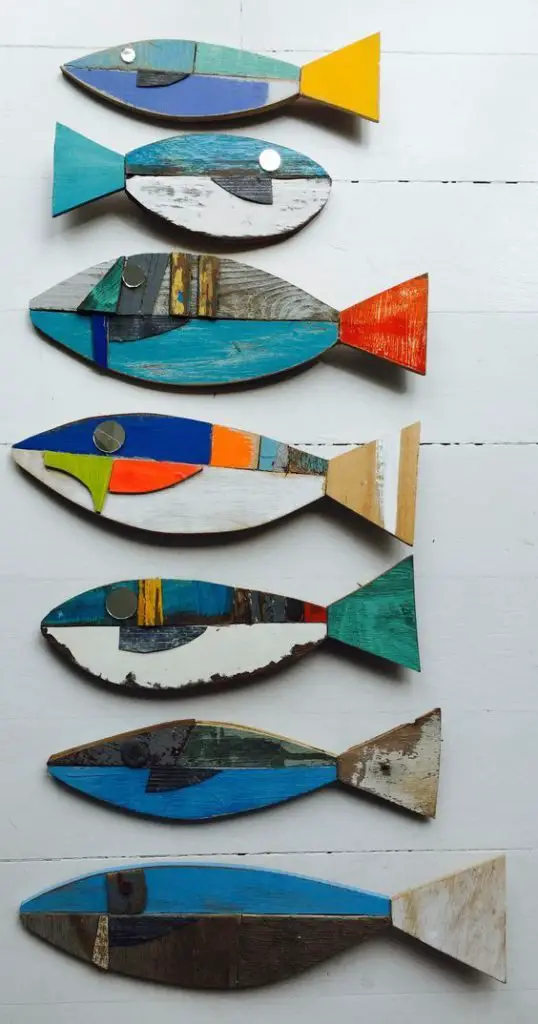 These whimsical fish hangings may remind you of creating a collage or other fun arts and crafts projects. You can cut varying shapes from thin wood, and then piece them together to create fish bodies with interesting tail sizes.
Use paint and smaller pieces of wood to create designs on the outward facing surface of each fish, but don't lose that rugged appeal of the rough wood. It's that weathered appearance that gives these fun fish their visual interest.
Did you satisfy your craving for unique fish wall decor with that varied list of ideas? These fish decorations all represent simple projects that you can do at home to bring the peace of a fishing trip into your beach home. If you want to share your ideas with others or discuss new ideas with other fish lovers, leave your comments below.