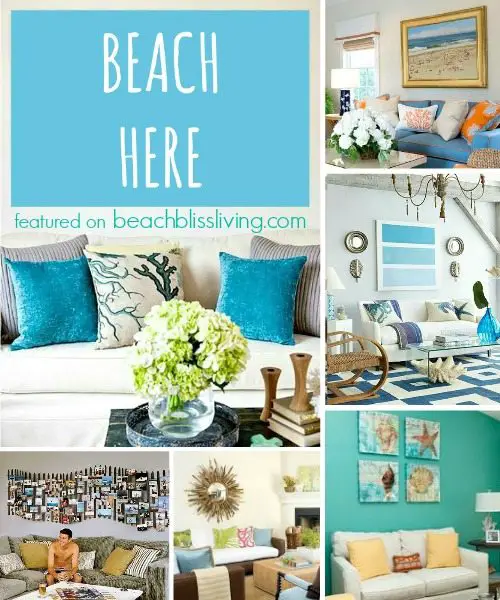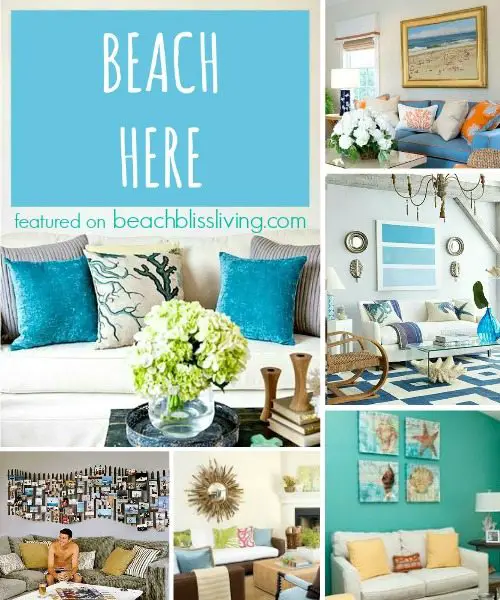 Fill the space above the sofa with the beach! Be it a single picture, a gallery wall, sculpture, or a mirror, these beach wall decor ideas will help you create a beautiful display.

Large Scenic Beach Art above Sofa by Dujardin Design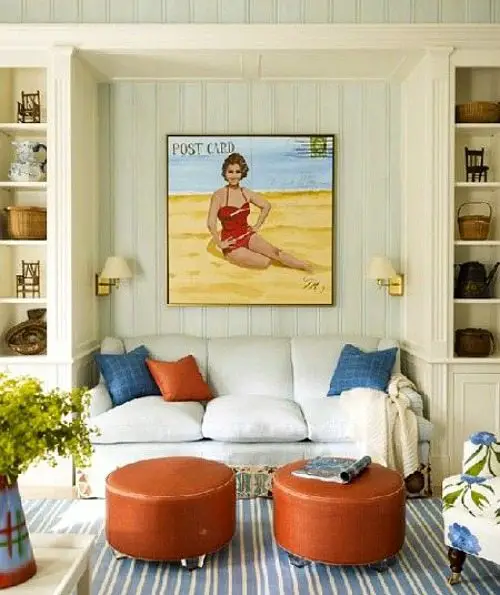 Beach Painting via House and Home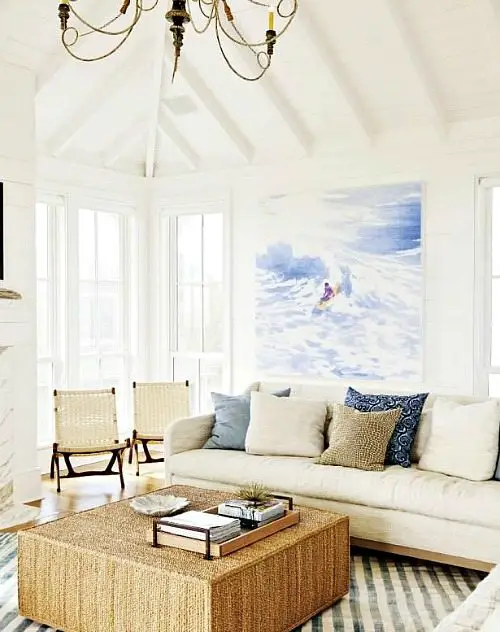 Surf Art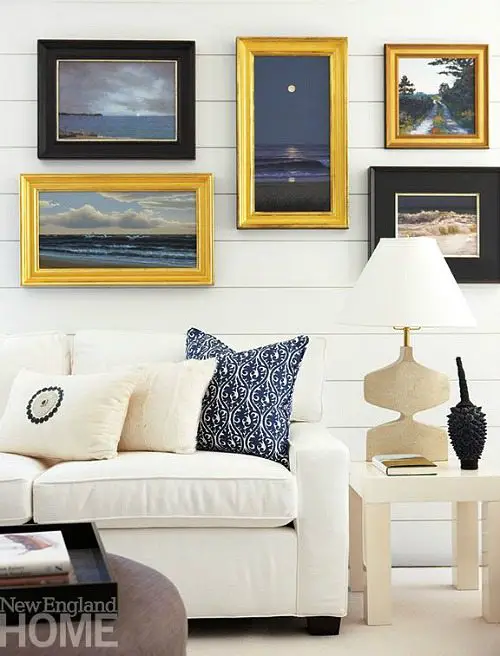 Beach Photo Gallery Wall via New England Home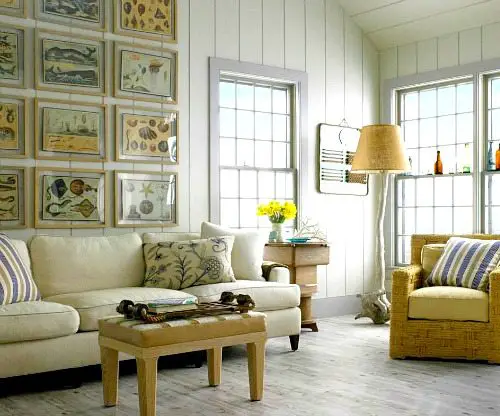 Large Gallery Wall with Same Sized Vintage Sea Life Prints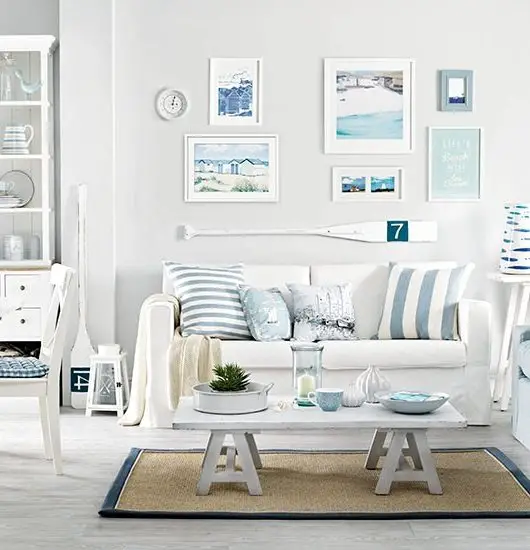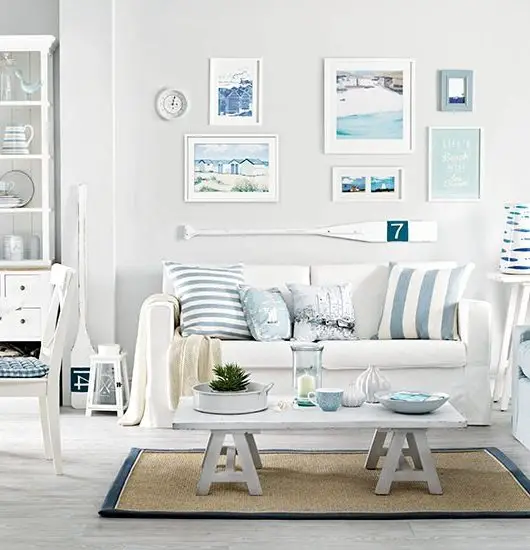 Gallery Wall with Framed Art and Oar

Large Framed Prints with Shelf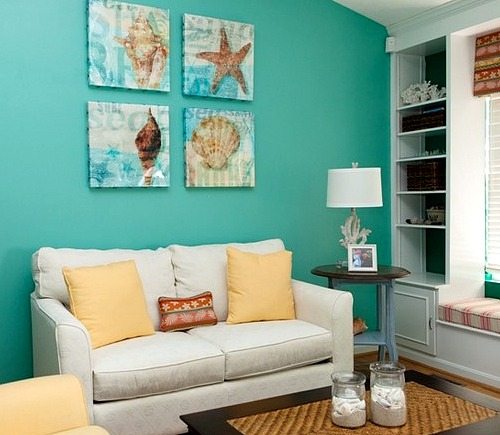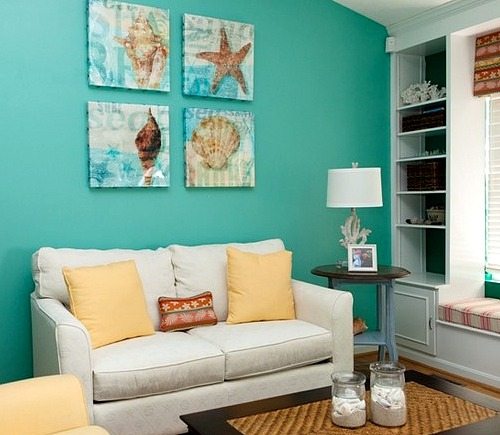 Square Sea Life Canvas Gallery Wall via Houzz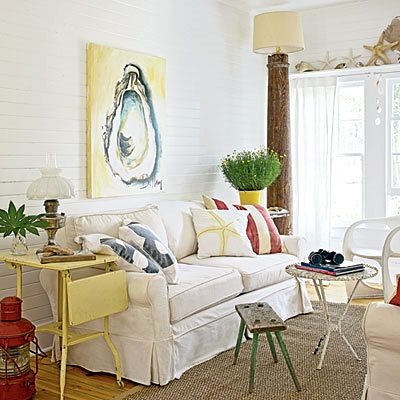 Shell Canvas Art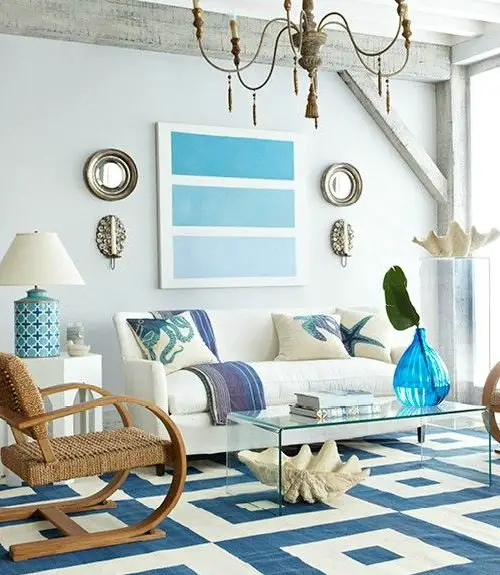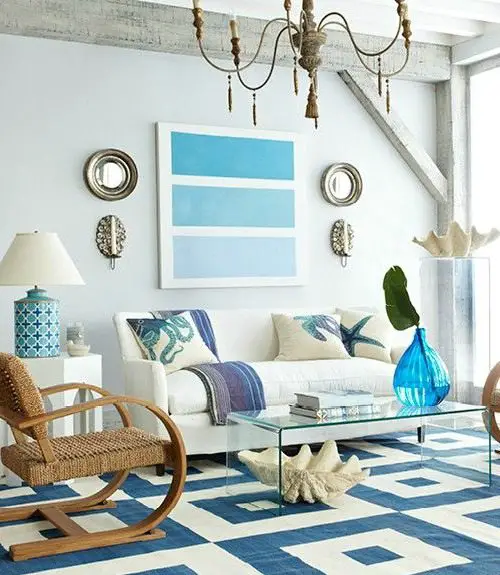 Abstract Blue Canvas Art Representing the Colors of the Sea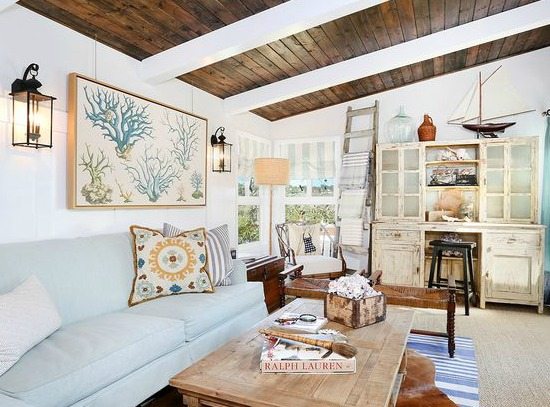 Framed Beach Fabric

Vintage Swim Suits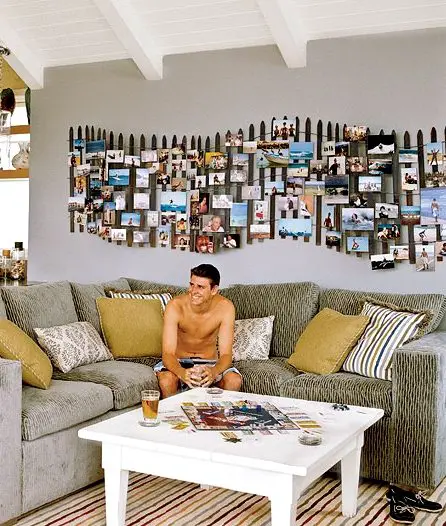 Photo Display on Handmade Dune Fence

DIY Ocean Canvas Art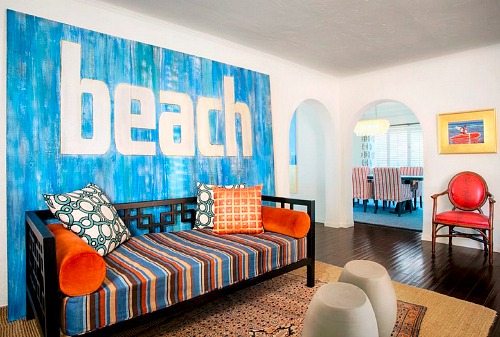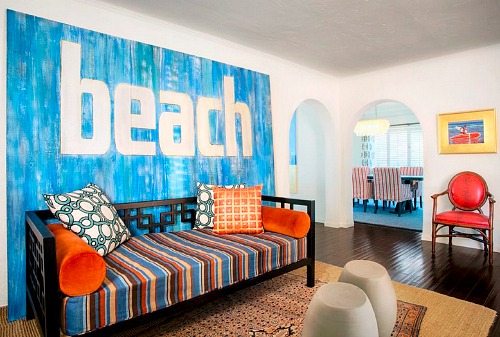 Large Beach Sign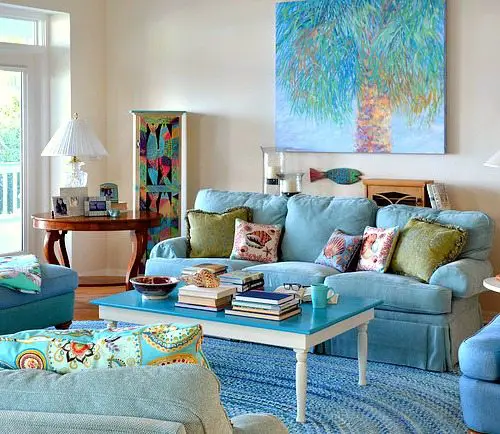 Table with Candle Lanterns and Large Tropical Art Canvas via KL Interiors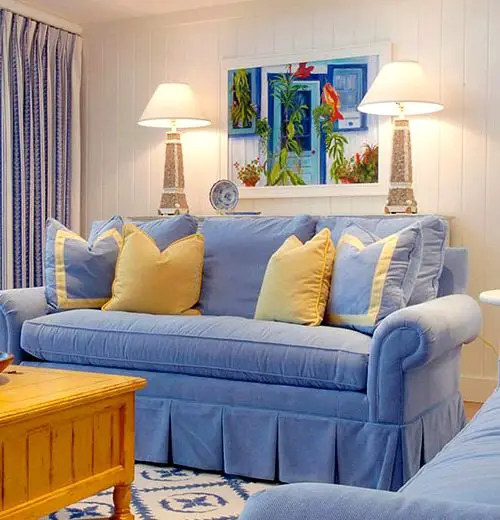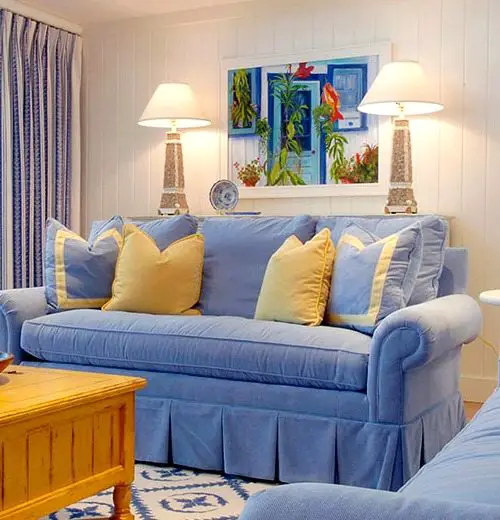 Table with Shell Lamps and Large Framed Tropical Art

Vintage Diver Sculpture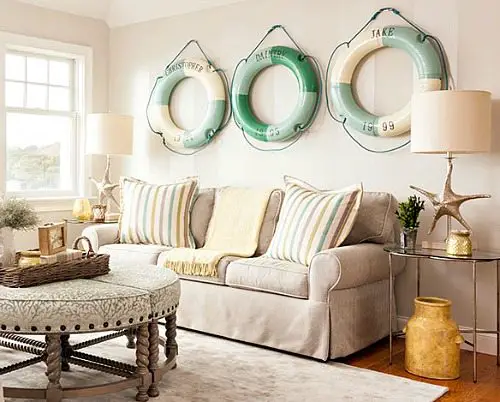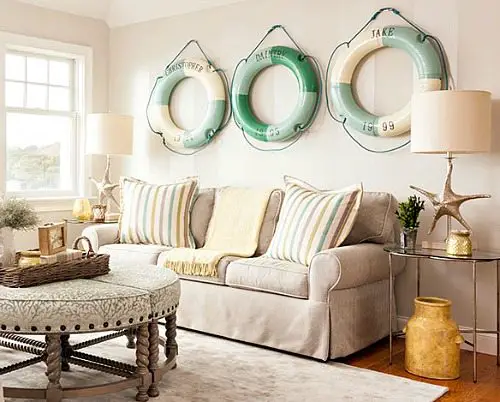 Life Preserver Rings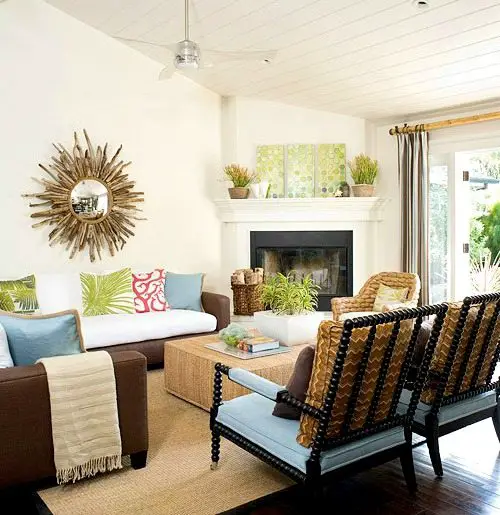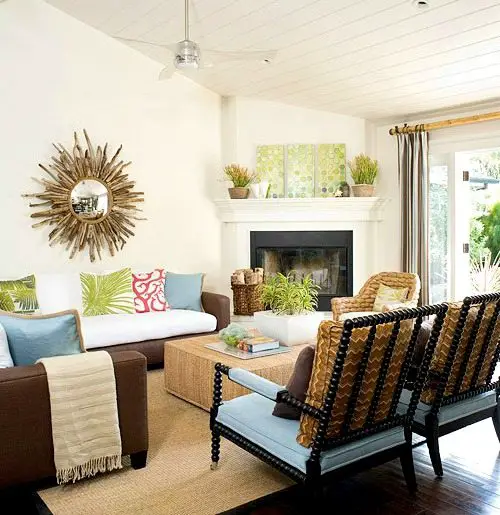 Driftwood Sunburst Mirror via BHG
You can't go wrong with a large beach picture or a gallery wall above the sofa. You can hang canvas art or framed art, and when it comes to gallery walls, the sky is the limit. To place a table behind the sofa is also a great idea which allows for other displays, as well as additional lighting. Or how about a large sculptural piece like the dune fence with beach photos or the vintage diver? And of course, a beautiful beachy mirror such as a driftwood mirror is a wonderful idea. Just make sure the scale fits! I hope these beach wall decor ideas will inspire you to make the space above your sofa awesome, just like the Space above the Bed!