A truly unique beach vacation photo wall display idea. Inspired by those weathered fences that you see along sand dunes at the beach, it gives the space a fun and relaxed vibe.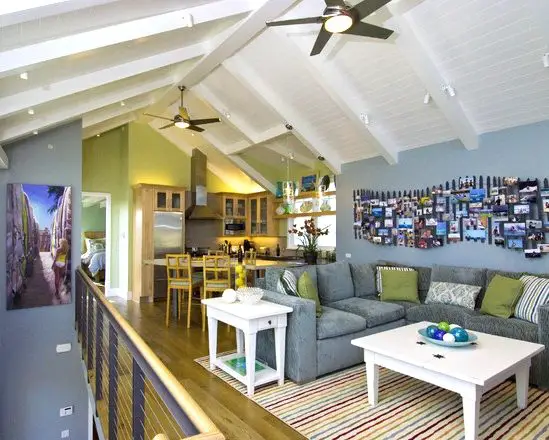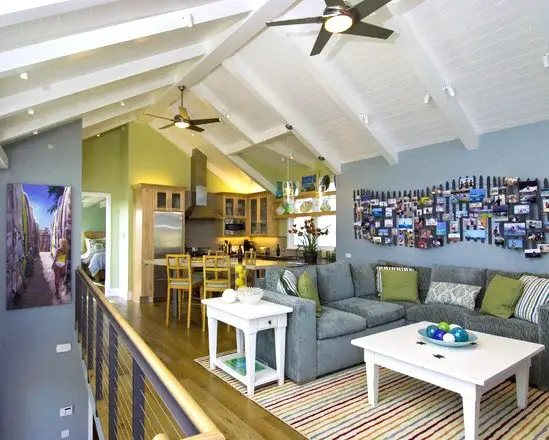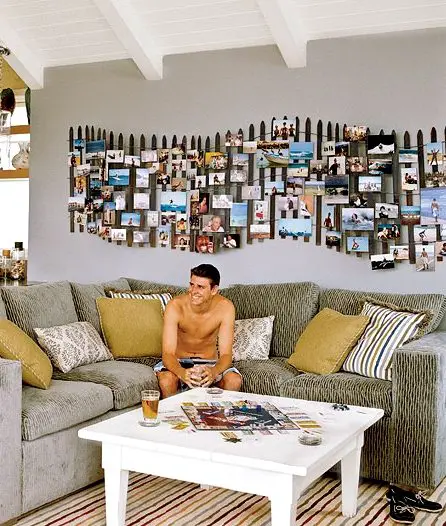 The homeowners made the beach dune fence themselves, but we don't know how they exactly constructed it. Here are a few tips how you can build a beach fence to display your beach vacation photos. To make it real easy, use landscape stakes, then tie the pieces together with heavy duty floral wire. For extra sturdiness, secure the wire to the back of the stakes with staples. Remember, you will be hanging the fence from the wire. After that the fun begins, and you can arrange your beach vacation photographs.
This beach cottage is located in Santa Cruz, California, designed by Viscusi Elson Interiors. Picture number three is via My Home Ideas.