I adore Suzanne Nicoll's beach wood signs. Beachy colors, mermaids, seashells, seahorses, to me they all say beach bliss, not to mention the rustic look. Here is a selection that I put together from different online stores, starting with a fabulous Welcome to the Beach Wood Sign that's available directly from Suzanne's website.

Seahorse Wood Signs Left and Right

Spiral Shell Wood Signs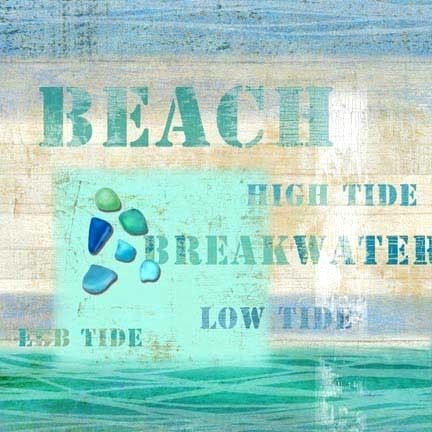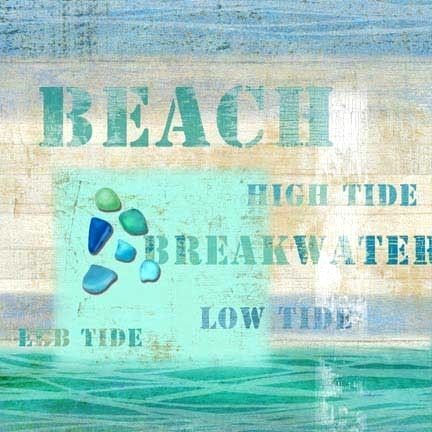 Beach Word Sign
More Beach Word Art and Beach Wood Signs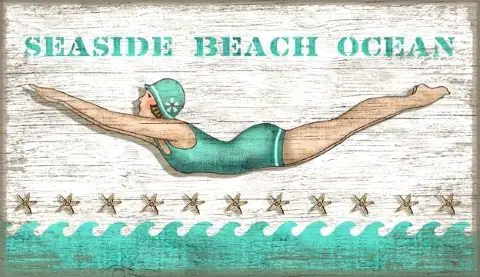 Diving Girl Wood Sign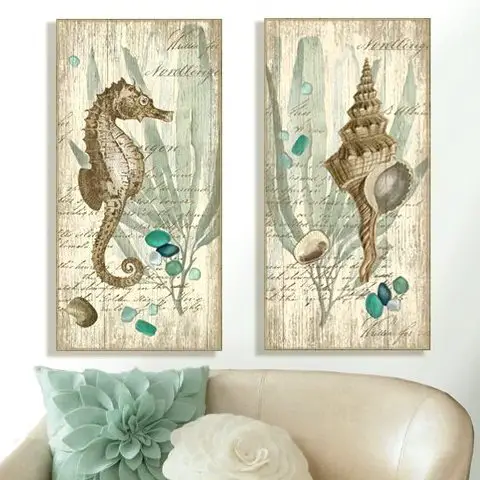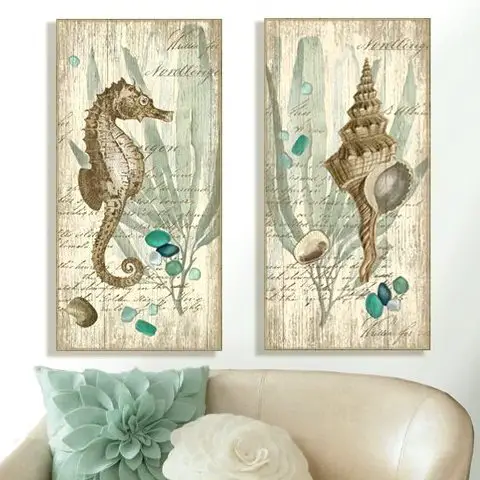 And more Wood Signs that make great pairs Here.
Connecticut artist Suzanne Nicoll is a trained textile designer who's love of color, patterns, and textures is never far from her paintings and design work. Her signature look is vintage influences and faded textures and her subjects include botanicals and lots of beachy stuff. Her collection of beach signs where giclee prints are mounted on distressed wood panels is my favorite. The character of the wood becomes part of the image, making each individual piece unique. Each wood panel kind of looks like an original painting. Another great thing is that the beach signs are made from wood other manufacturers typically discard which is in keeping with the spirit of the simple beach life style. Once the giclee print is mounted on the wood panel, it's coated with several layers of protective glaze to make it sturdy and solid, ready to go up on your wall and spread beach bliss.