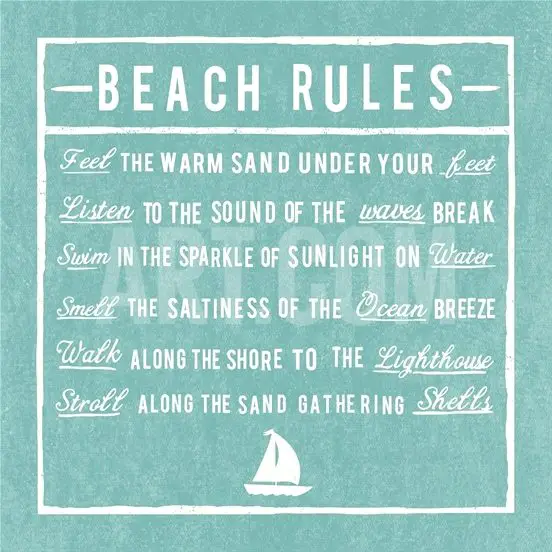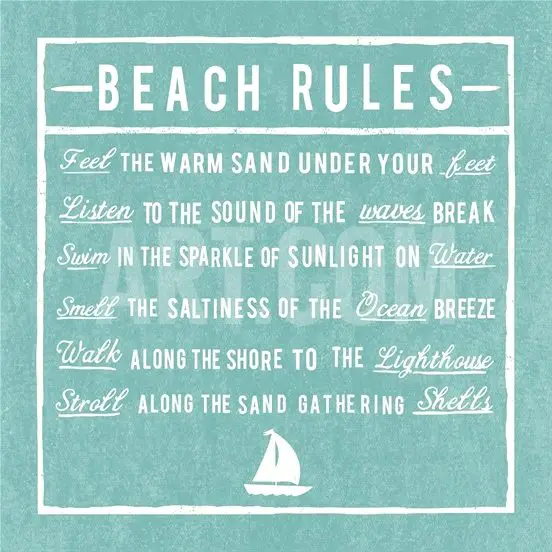 Beach rules are not only the best rules, but rules that are good for mind, body, and soul. So let's display them in the home! Beach Rules are available as prints, pillows, wall decals and wood signs.

Beach rules print Square, and Vertical that's perfect for a narrow space. And pick a great frame for your print, it deserves it!

Toss a Beach Rules Pillow on the sofa or an Accent Chair.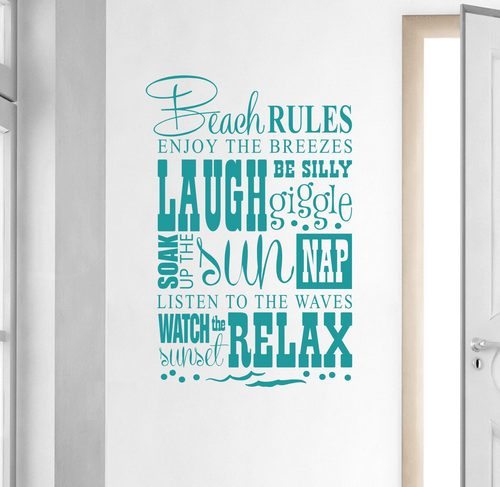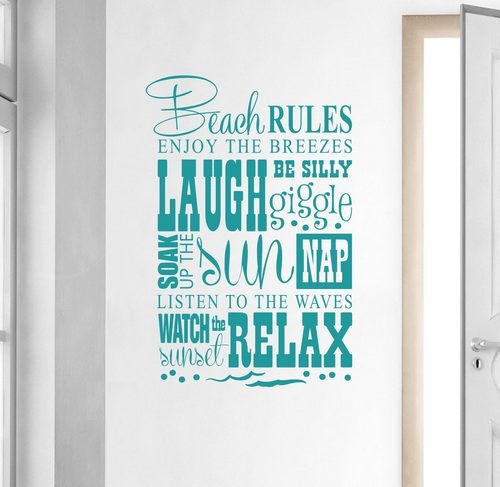 Beach Rules Wall Decal. Simply peel and stick!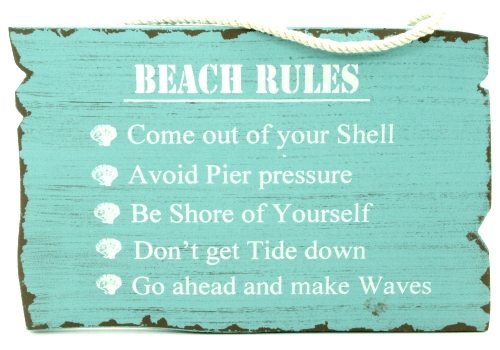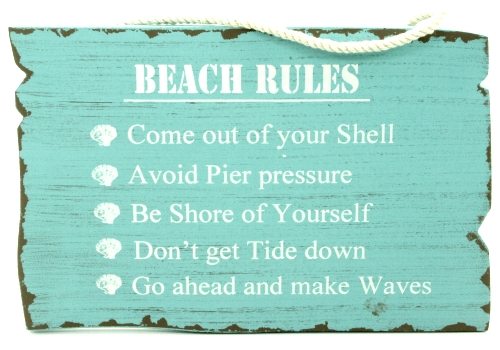 Beach Rules Wood Sign that takes the inspiration from Advice from the Ocean.

Beach Rules Wood Sign. Hand painted on pine board, distressed and antiqued for an aged, vintage finish.

And one of my designs, also Subway style. Beach Rules Pillow with Starfish.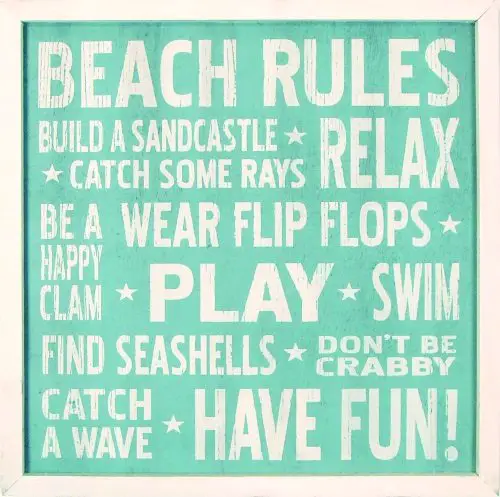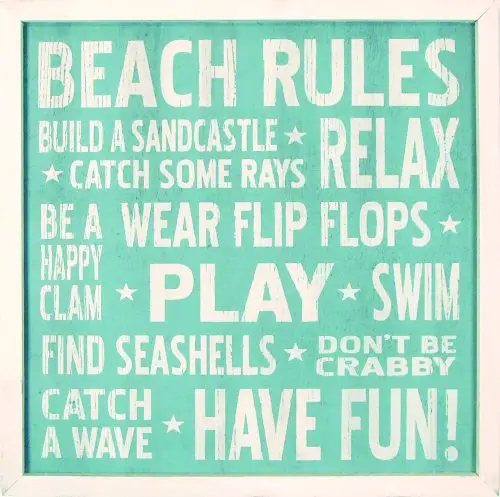 Framed Beach Rules Sign. Have you built a Sand Castle?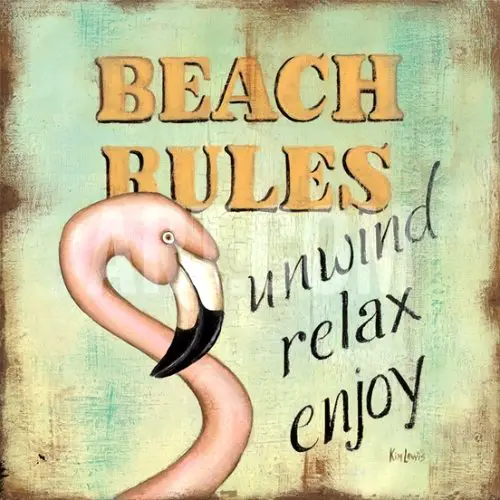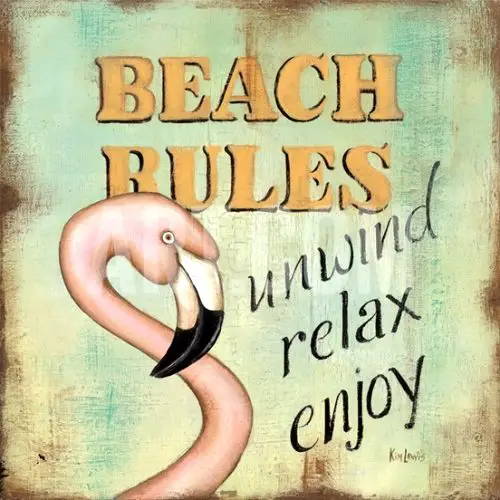 Beach rules simply stated with a Flamingo Art Poster.

Beach Rules Sign. It boils all down to relax and enjoy, doesn't it?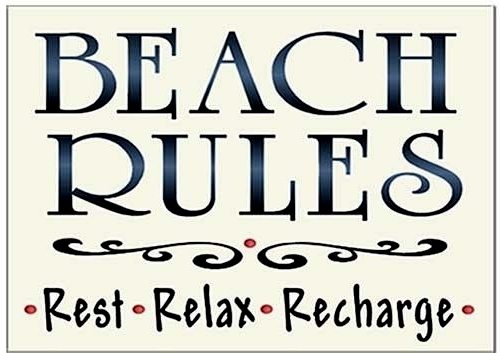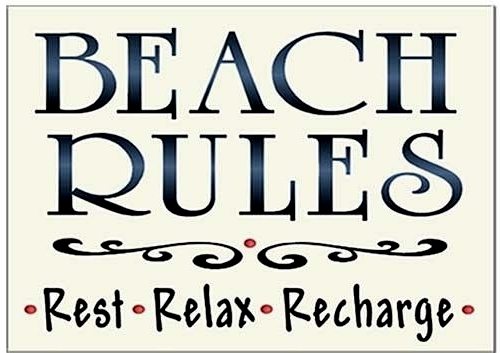 Or do these Beach Rules ring true for you?
The truth is, beach rules are really life rules, and they're actually not all that easy to follow. Because more often than not we are caught up in getting things done, organizing our lives, running from A to B. But look closely, and know what drives you. Deep down it might be fear. That's where the beach comes in! It's where the solid world ends, literally. It truly is a place of inspiration and reflection. A place to connect with our bigger Self. But enough of the heavy spiritual talk (even though I could go on and on), let's just embrace these beach rules because they feel good. Leave the world behind, feel the warm sand under your feet, listen to the sound of the waves, splash in the water, Take a long Walk!