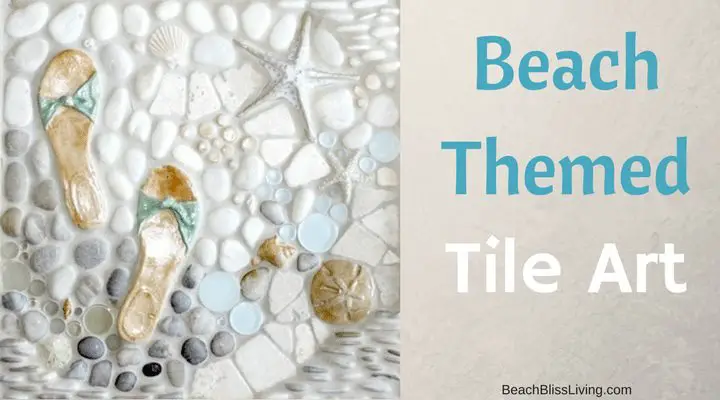 Create a splash of spectacular in your bathroom, kitchen, & beyond with beach tile art. From intrinsic custom mosaics to single beach accent tiles that you can insert anywhere you want.

Beach Themed Bathroom Tiles
The first type of tiles we will look at are ones that are in bathrooms!

This and above is the beautiful work of Pratt & Larson. Tiles are handcrafted in Portland, Oregon. To order, you have to locate a dealer in your area through their website. You can check out their showroom here.

A custom mosaic tile floor that features flip flops. Via Beach Cottage Life on Pinterest

Stunning octopus and gorgeous coral theme tile art mosaics created by Appomattox, a studio located on the Eastern Shore of Virginia. Click on the Where to Buy link on their website for a showroom in your area.

An example of a custom designed beach bathroom floor with a sea life mosaic by Meltons, an interior design company based in the UK. The design was drawn up by a mosaic artist and made into panels, which then were installed by their tiler.
Beach Themed Kitchen Backsplash
Next up are going to be nautical inspired backsplashes for the kitchen.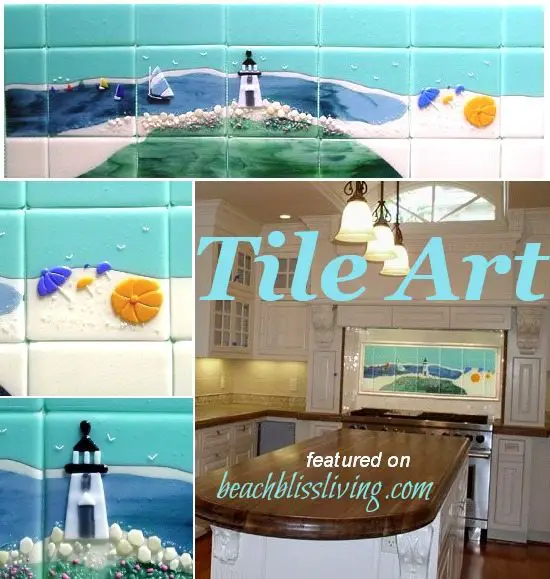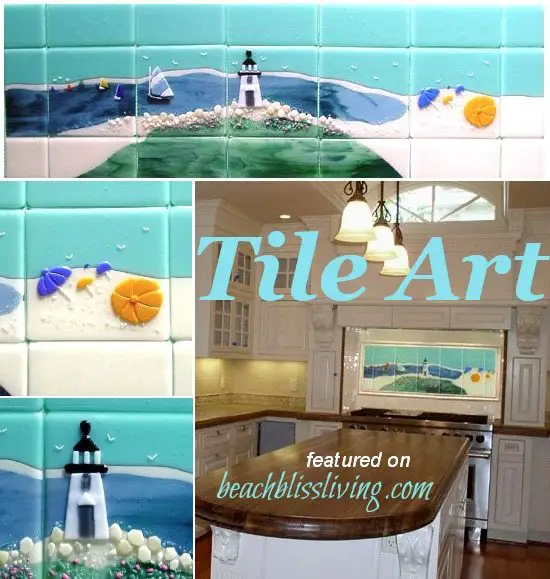 Designer Glass Mosaics combine their artistic talents and experienced glass cutting skills to produce custom glass products with applications for kitchen backsplashes, accent tiles, borders, fireplace surrounds, murals, and more.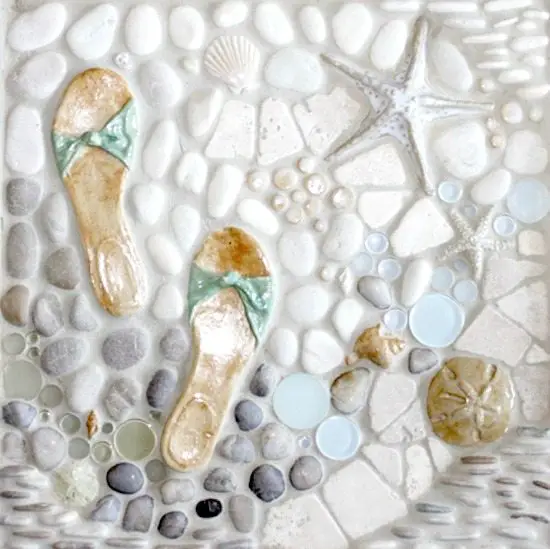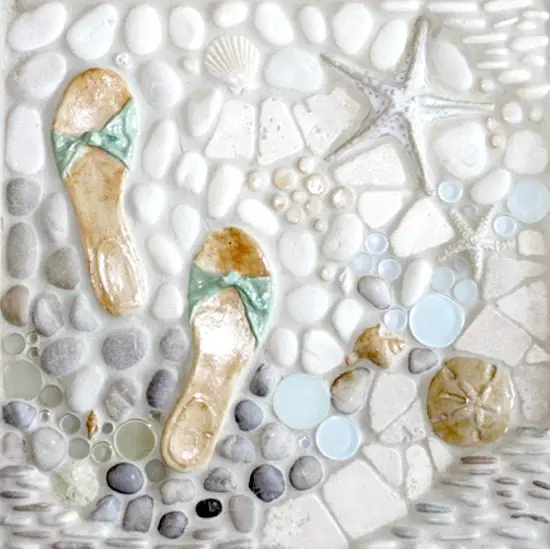 Beach pebble like tiles by Wet Dog Tile. Wet Dog Tile offers a collection of individual tile pieces, as well as one-of-a-kind borders and murals that can easily be customized. They believe all dogs deserve happy and loving homes, so a portion of every Wet Dog sale is donated to local and national rescue organizations.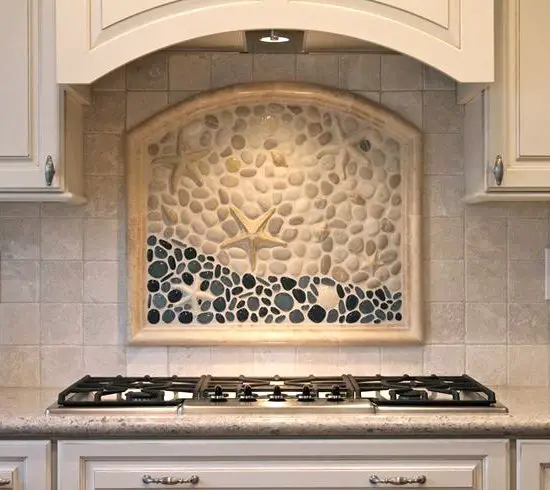 One of Wet Dog Tile's custom murals.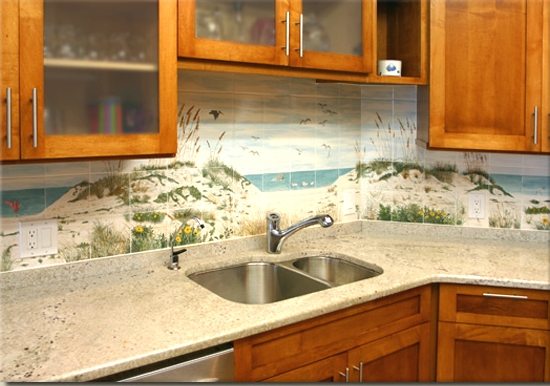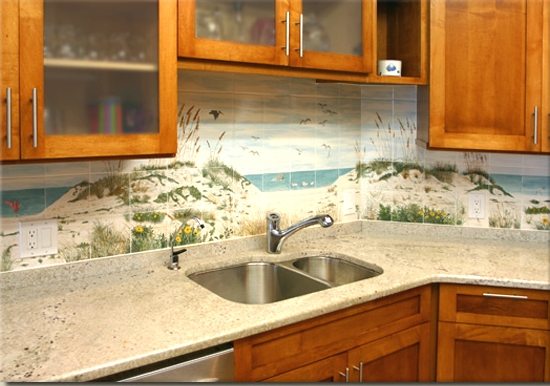 Studio Tiles offers decorative inserts, frames, borders, as well as mosaics, designed by tile artist Bettina Elsner, as well as other artisans. Their products are for interior walls only.

Seashell and coral theme tiles by Original Style. This company is based in the UK, but has retailers throughout the United States. Just head over to their site, click on Retailers, and do a city search to locate a store in your area.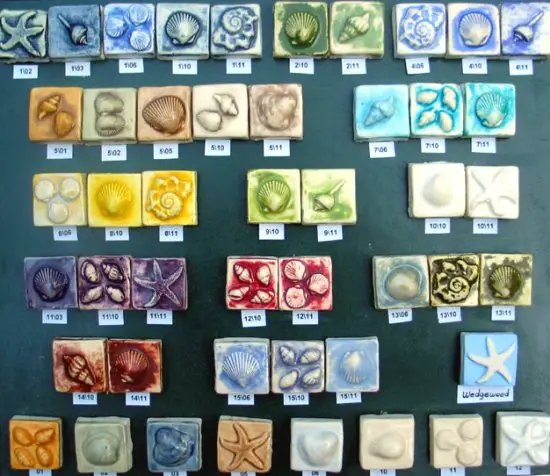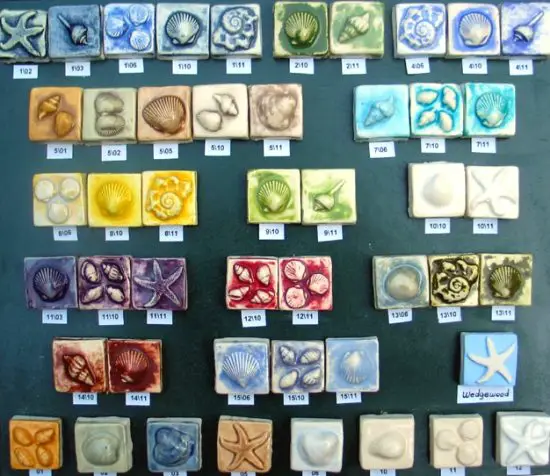 Ceramic seashell and starfish tiles by Cergamics. Every handmade tile order is custom made and hand-painted. You can contact them via email, provided on their website.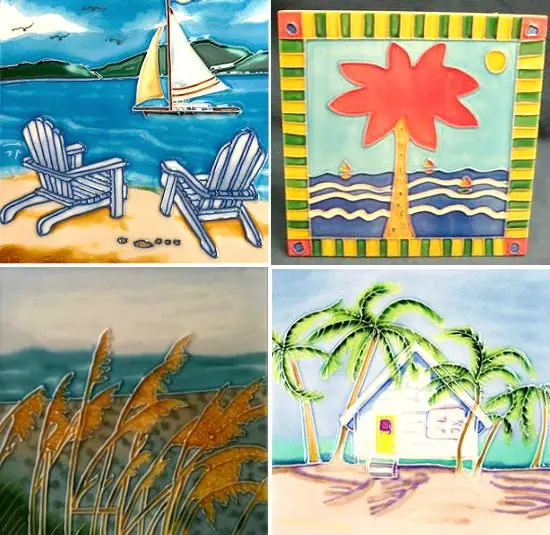 Scenic high gloss relief tiles by Cape Cod Treasure Chest. They have a large selection of cute and colorful beach tiles to choose from.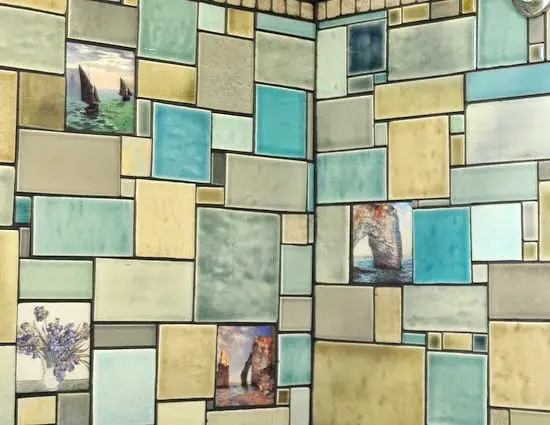 Then, single beach accent tiles and murals that feature works of art at Pacifica Tile Art Studio.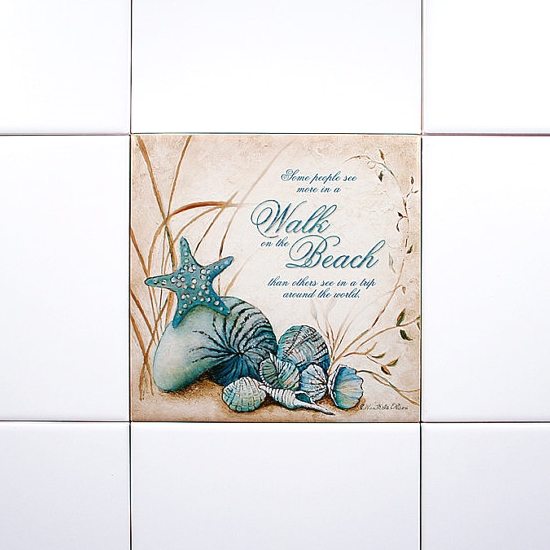 Another great source to purchase single tiles featuring art is Tile Art Gallery. They have Charlene Olson's Lovely Walk on the Beach Painting as a tile here. Single accent beach tiles can be mounted into any tile wall scheme. A very easy and simple way to add a splash of spectacular in the bathroom, kitchen & beyond!