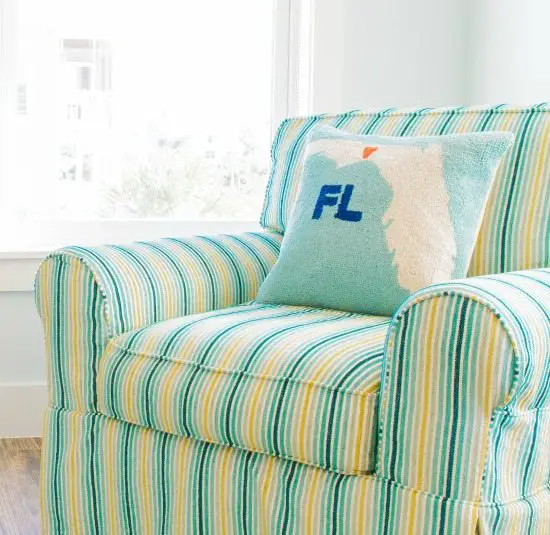 What's your favorite beach destination and state? Mine is Florida where I am currently summering. So I was thinking about beach destination state pillows, and here is what I found. My Heart in Florida Pillow from Trina Turk's Hooked Pillow Collection as seen in a home by Wendy Patrick. For more hooked beach pillows, click here!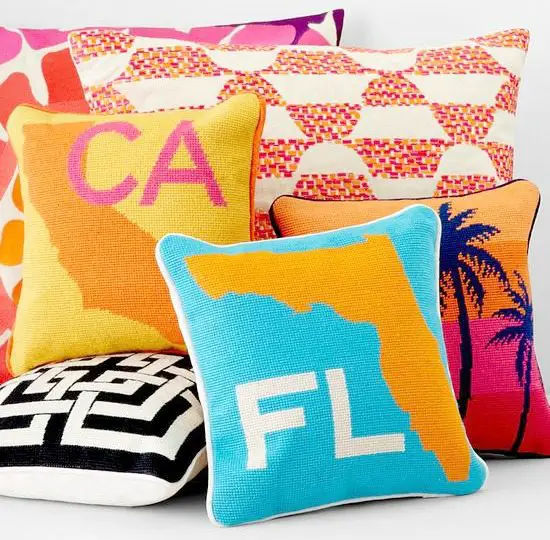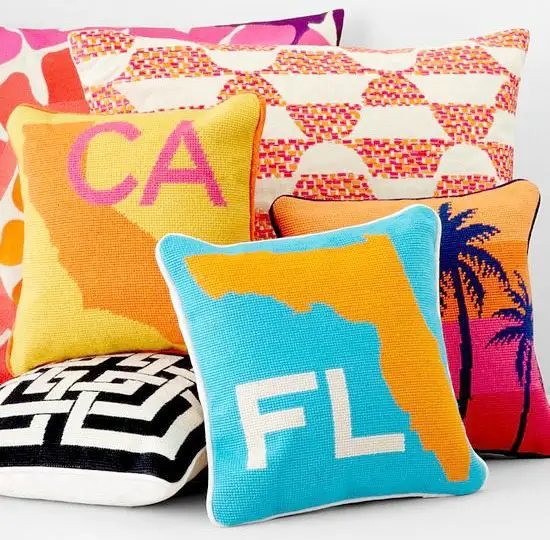 And also from Trina Turk, another Florida pillow and a California state pillow.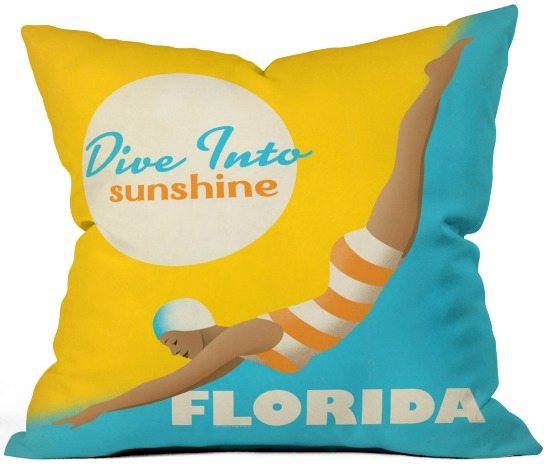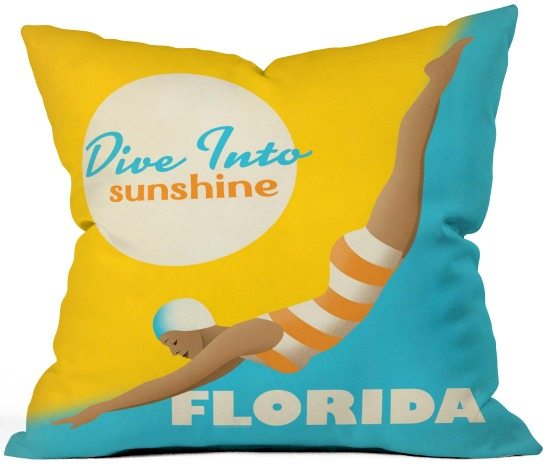 Dive into Sunshine Florida Pillow by DENY Designs.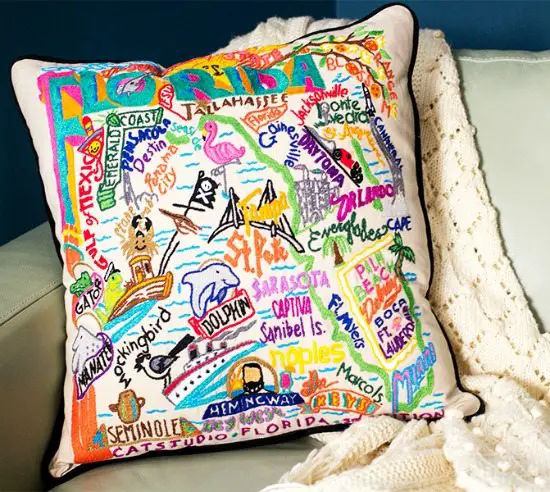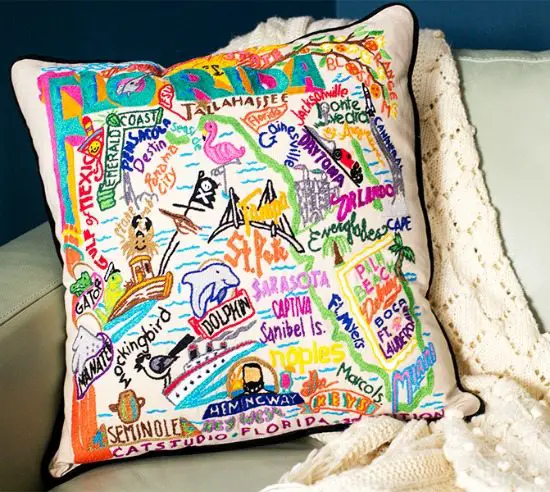 Embroidered State Pillows by Catstudio include a Florida state pillow, seen here, a
Florida Keys Pillow, as well as other Florida beach destinations, a Carmel Beach Pillow (below), and beach destinations such as the Hamptons, Block Island, Nantucket, Malibu, Hawaii, and others.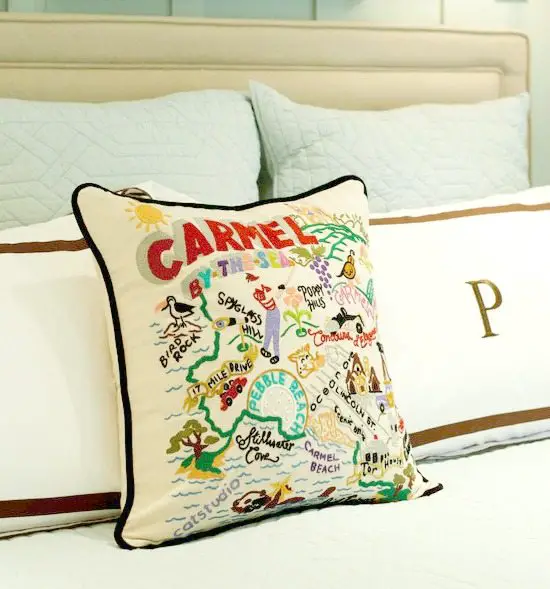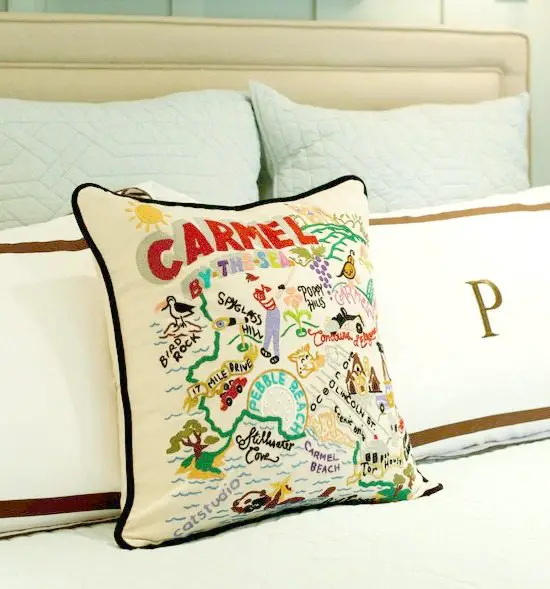 Carmel Beach Pillow by Catstudio in a bungalow by Regan Baker Design.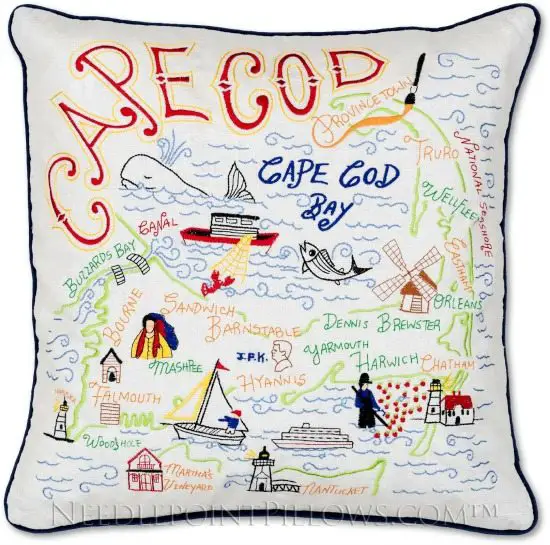 And beach destinations by Needlepoint Pillows include a Florida State Pillow, Cape Cod, Martha's Vineyard, and the Hamptons. Find your Beach Destination!