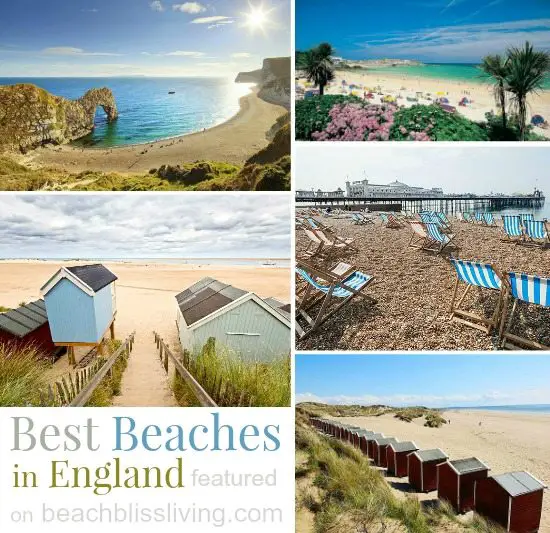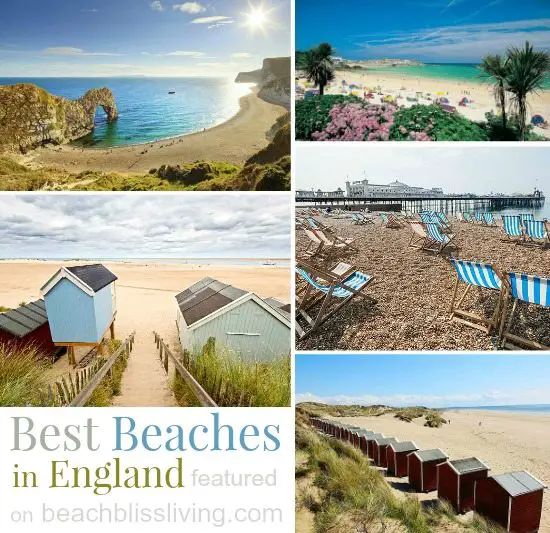 It is said that the British, more than any other nationality, have an unbridled delight in a day at the beach; and there are miles of sweeping beaches to enjoy. These are some of the best beaches in England for British seaside charm and astounding natural beauty!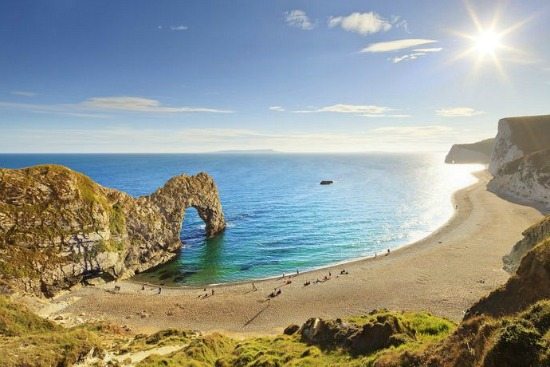 When it comes to astounding beauty and show stopping views, the limestone arch of Durdle Door on Dorset's Jurassic coast is simply the best, in my opinion. Via Rough Guides.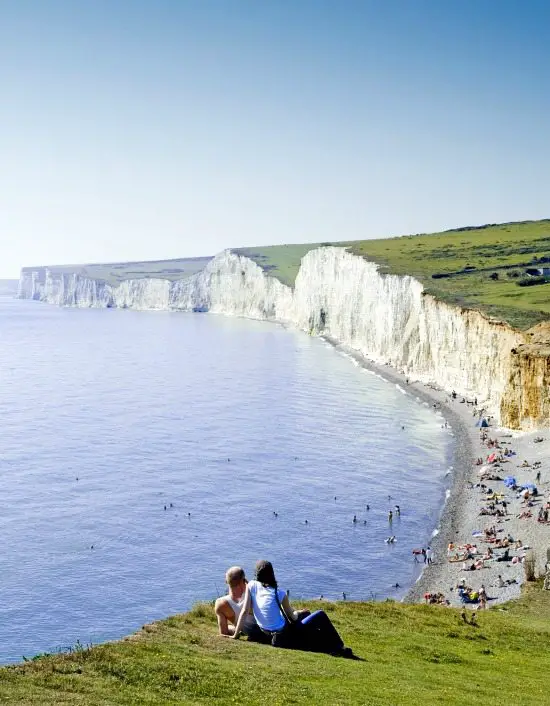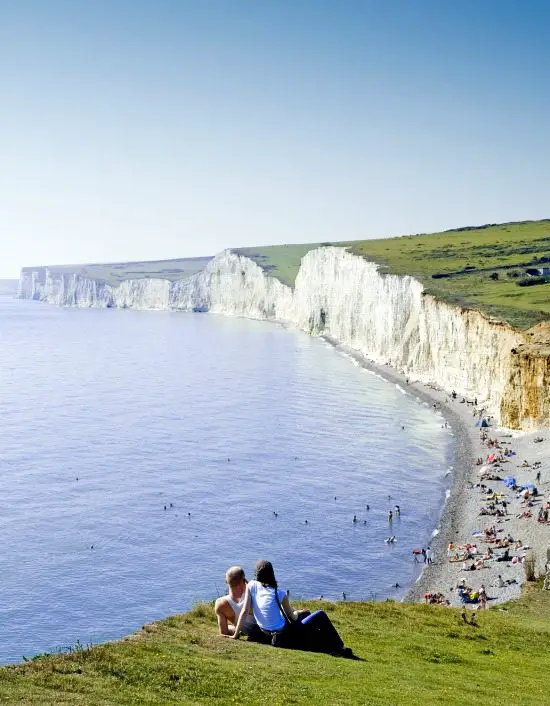 Another breathtaking scenery, the chalk cliffs in East Sussex, called The Seven Sisters. They are within the Seven Sisters Country Park which contains numerous walking trails from which to enjoy the views. Park the car at the base of Seaford and walk down the hillside to the beach! Via Flickr.

Dramatic panoramas await you at Bamburgh beach in Northumberland. This vast stretch of beach is crowned by the Bamburgh castle which perches above the windswept coast. Via.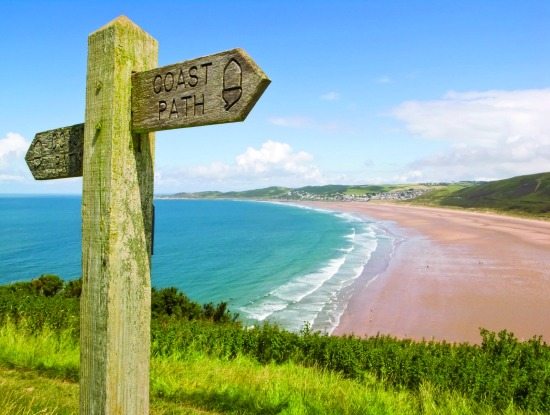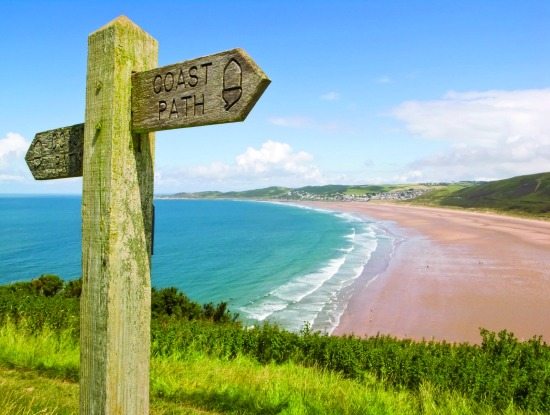 Woolacombe Beach in Devon has won numerous awards. It is a big favorite for families and surfers. The rolling surf brings unbroken Atlantic breakers from across thousands of miles of ocean to pound on this three-mile long stretch of golden sand. Via Beacon Travel.

Porthcurno beach in Cornwall, near Land's End, ranks with the best beaches in Europe. Enclosed on either side by cliffs, this fine sand beach is a British beach paradise that has won many awards. Cornwall is the extreme southwestern peninsula of England. It has the longest stretch of continuous coastline in Britain and it is one of the sunniest areas in the UK. With picturesque villages, Celtic ruins, light blue waters, gardens and parks and unique architecture it certainly is among the most scenic areas of England. Via Rough Guides.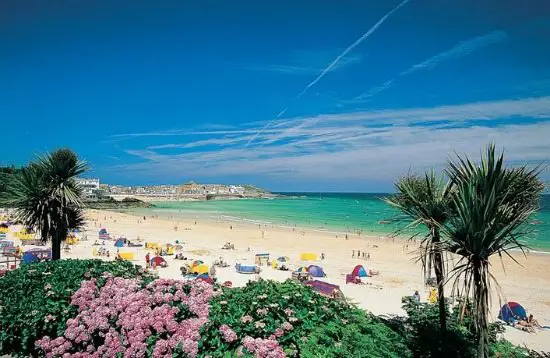 Also in Cornwall, Porthminster Beach in the picturesque town of St. Ives. I have been here and can only confirm that this spot is gorgeous and definitely belongs on the list of best beaches in England. Via Telegraph UK.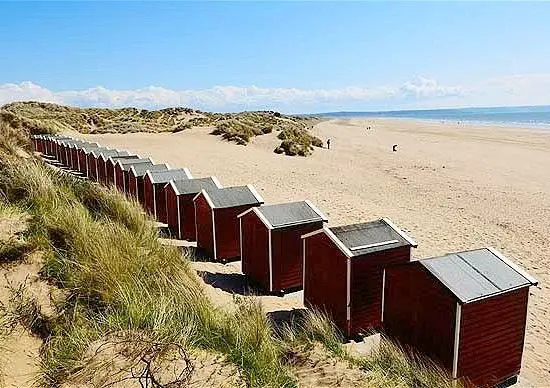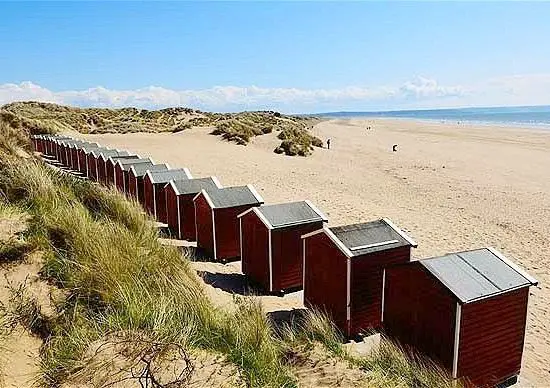 Behind this stretch of beach in Saunton Sands, North Devon, is Braunton Burrows, one of the largest sand dune systems in Britain, home to myriad rare plants and butterflies. Via Telegraph UK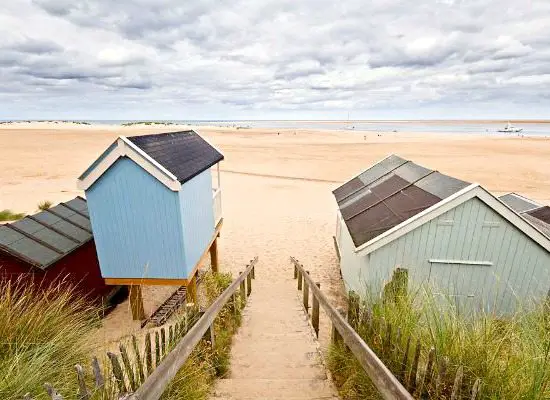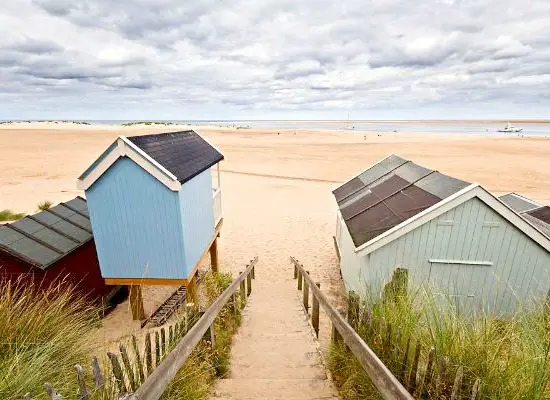 It is well know that The Brits Like it Hut! The wow factor at Wells beach in Norfolk, is the variety of colorful beach huts on stilts above the sand. The beach is vast and beautiful. Via Paul Marco Photography.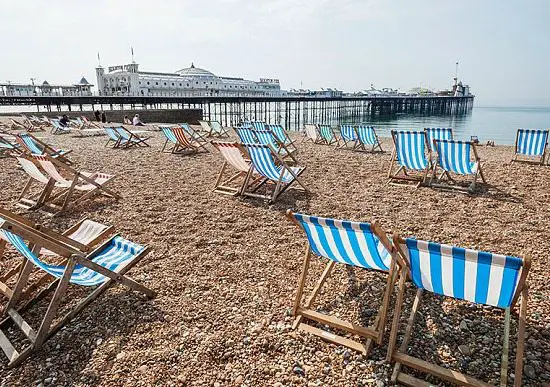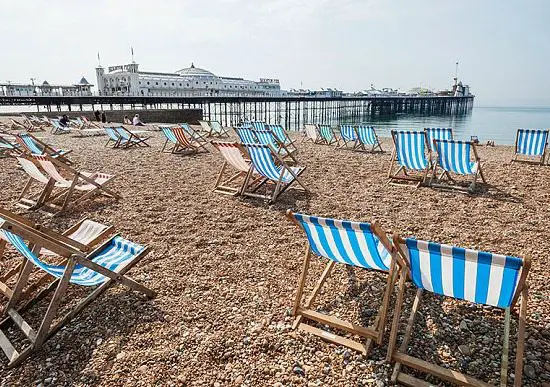 Brighton Beach in West Essex is a city beach with English seaside charm. Covered with pebbles, it is populated by the iconic Striped Deck Chairs. Not to mention the old pier, and splendid Georgian architecture. Via Telegraph UK.
Beaches in England might not have the palmy temperatures many of us love, but they sure make up for it with unique and natural beauty, British seaside charm, as well as tidiness.