Beautiful blue drinkware in hues that range from aqua to turquoise. Looking into these drinking glasses is like looking into clear beautiful ocean waters. From wine glasses, to tumblers, to blue mason jars.

Assorted Blue Glassware from Macy's The Cellar Collection

Stemless Blue Wine Glasses from Macy's Martha Stewart Collection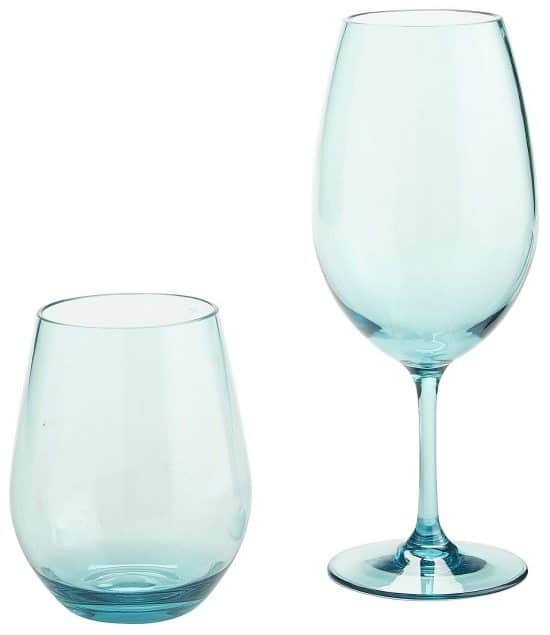 Acrylic Glassware Collection from Pier 1's Wine Glasses and Stems Collection

Turquoise Glassware from Pottery Barn's Glassware and Bar Collection

Blue and Green Glassware Amici Sonora from Hayneedle's Glassware Collection (Wine Goblet here)

Blue Mason Jar Drinking Glasses from Target
Aren't you swept away by this array of gorgeous blues? You could design an entire kitchen inspired by this aqueous drinkware! I'm imagining open shelving with blue drinking glasses lined up! The colors also remind me of Seaglass. Cheers!