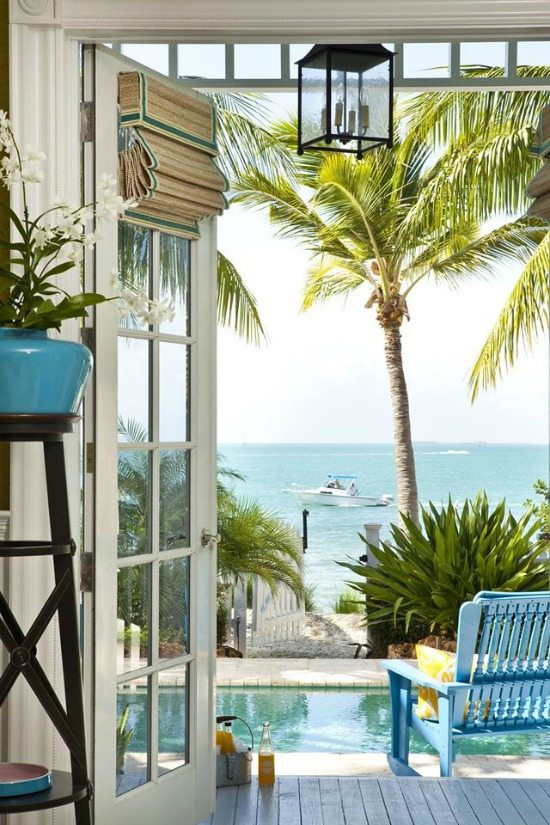 This Florida home has views dreams are made of! Located on Sunset Key, a private island near Key West, Florida, the home's interiors are sophisticated and celebrate the colors of its surroundings.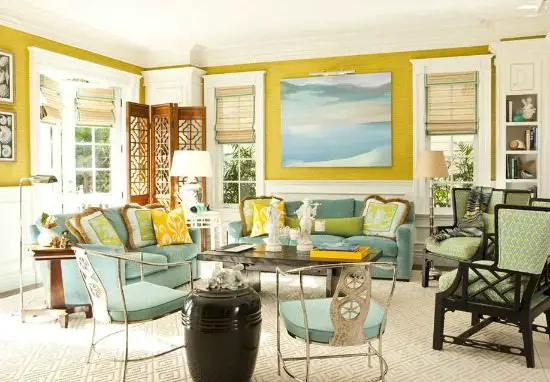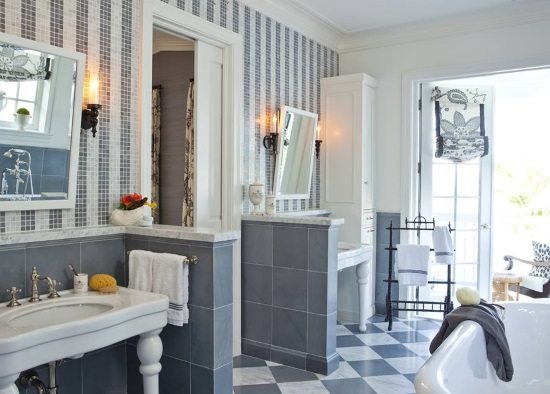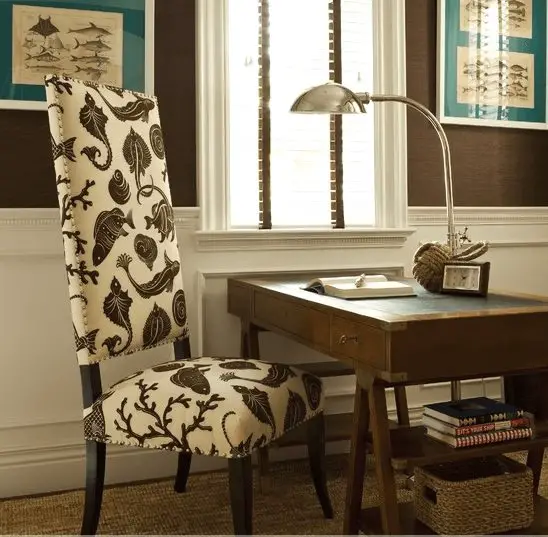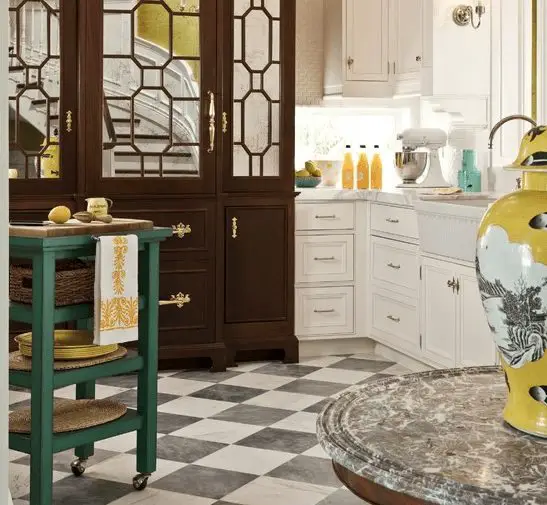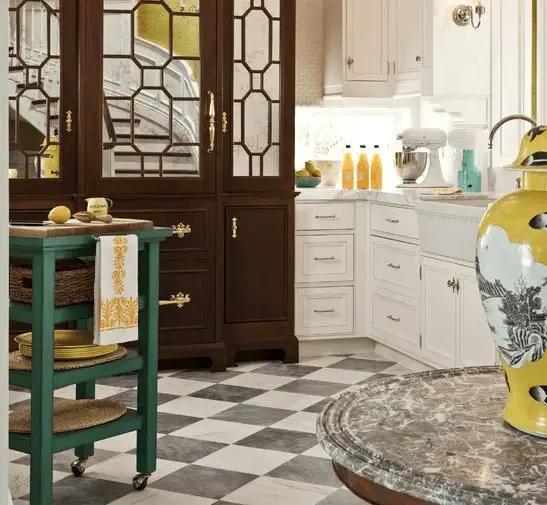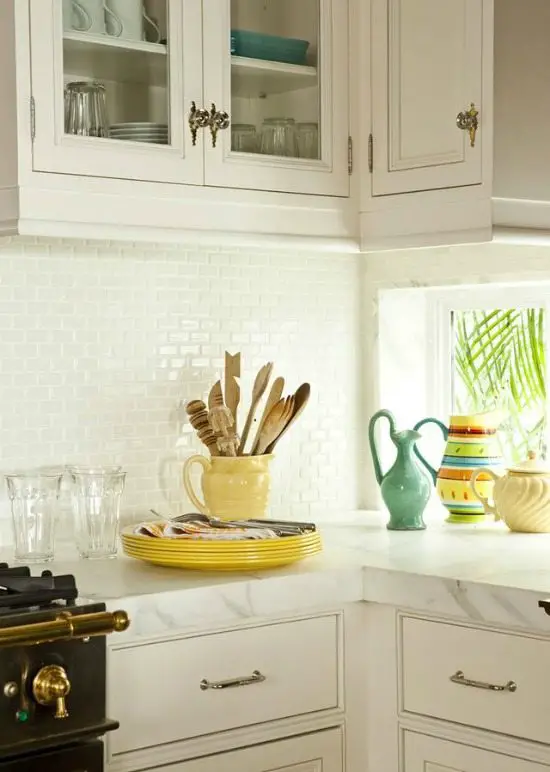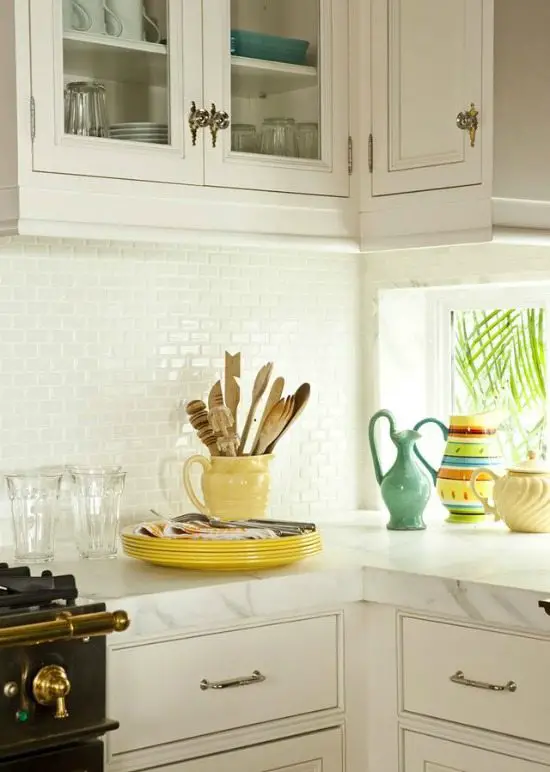 The two story Key West style home with clapboard siding is decorated by husband-and-wife team Taylor & Taylor who wrote a beautiful book about classic Florida style decorating (scroll down). The home draws inspiration from its gorgeous surroundings; sunny yellow, lime green, and aqua blue fill the rooms. Beautiful textures, elegant furnishings and selected antiques create a sophisticated look. The painting hanging over the sofa is called Awakening Sun by Anthony Ardavin. Natural materials include bamboo (four poster bed), woven banana leaves (screen sitting nook in the master bedroom), and the carpet in the living room is made from the leaf fibers of abaca, a species of banana. To see more of Taylor and Taylor's elegant work, check out their book below. It's another pretty Coffee Table Book!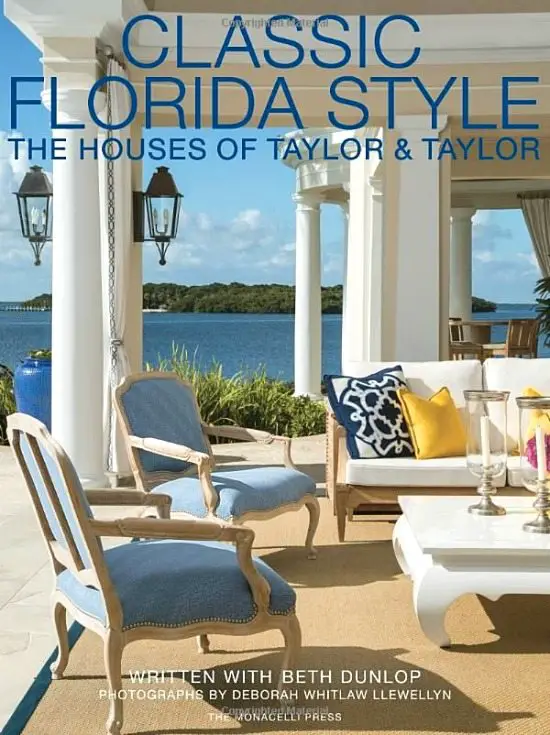 The book Classic Florida Style: The Houses of Taylor & Taylor features ten residences and is for anyone with an interest in classic interior design and the regional architecture of Florida.
Tour more Florida homes:
White Vintage Beach Cottage on Anna Maria Island
Serenity by the Sea on the West Coast of Florida
Tiny RV Beach Cottage on St. George Island
Shabby Chic Beach Cottage on Casey Key