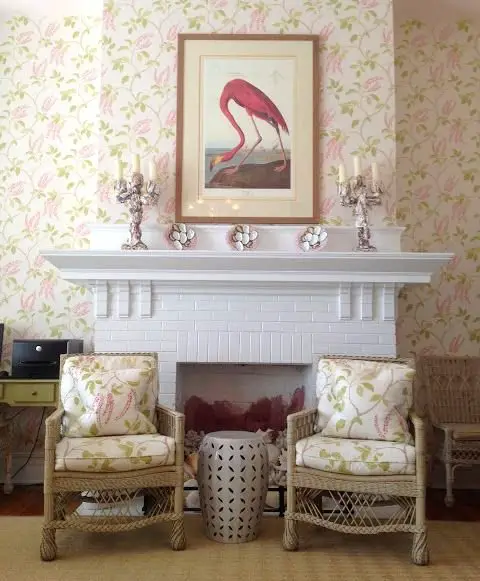 Boca Grande on Gasparilla Island has preserved the history and beauty of Florida. No high rise buildings, no fast food restaurants, no chain stores, not even traffic lights. Most people get around the island on golf carts! Reachable by causeway from Fort Myers, Sarasota, and Tampa airports, this posh old Florida island outpost is home to the 100-year-old Gasparilla Inn which has been renovated by Kemble Interiors piece by piece.
American Flamingo by John James Audubon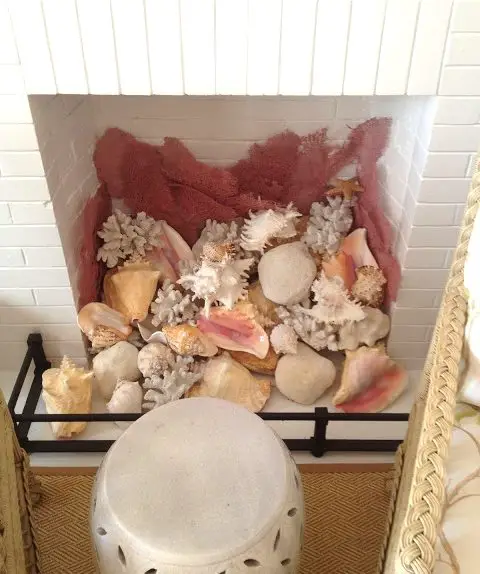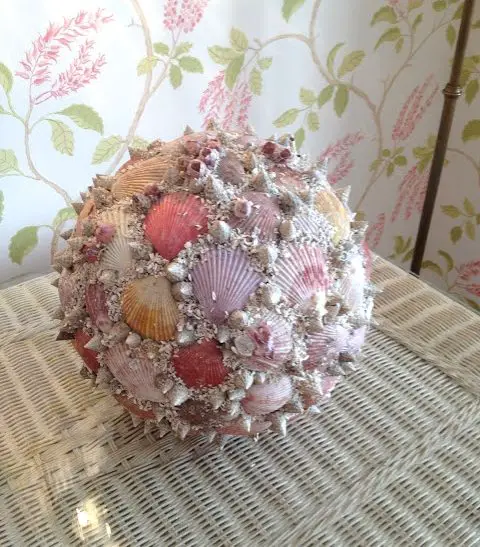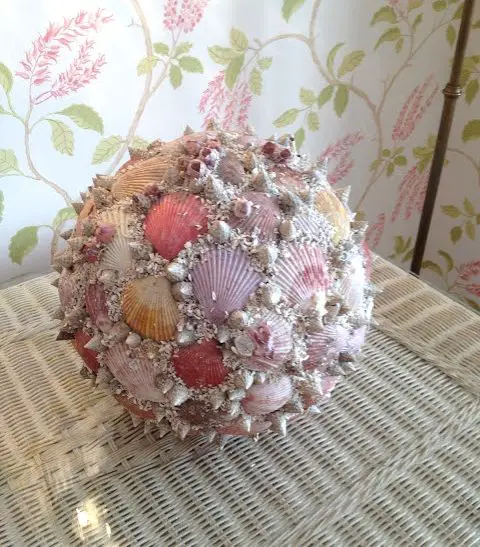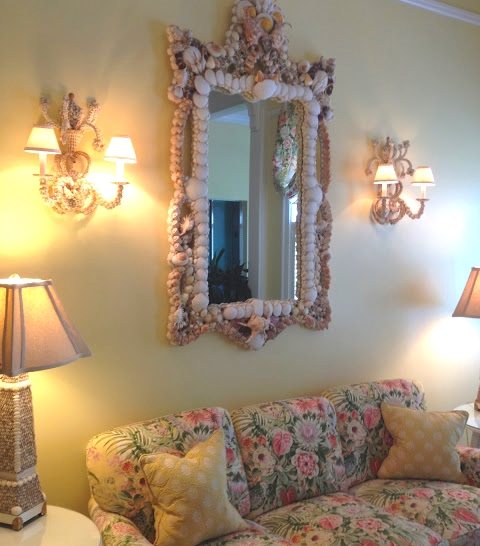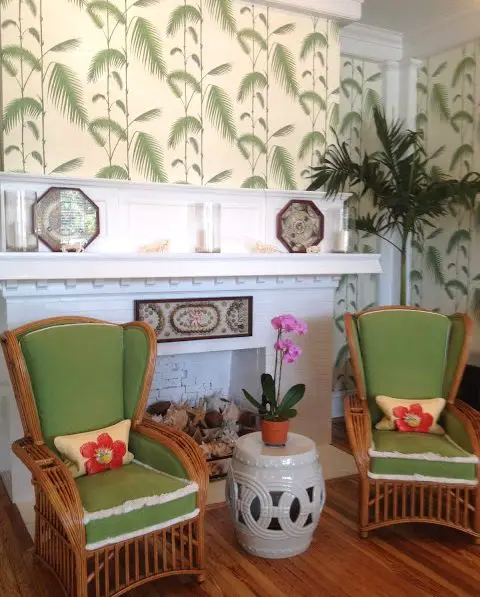 Wallpaper by Cole and Sons for Lee Jofa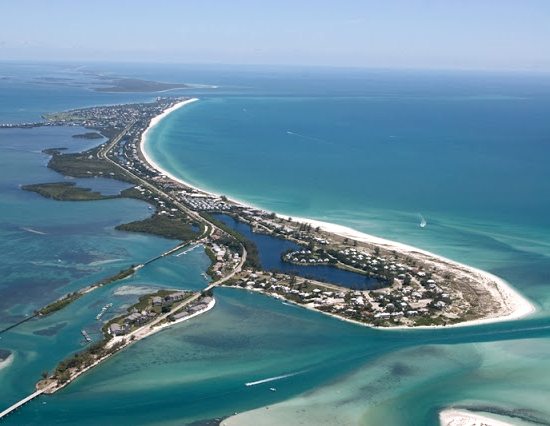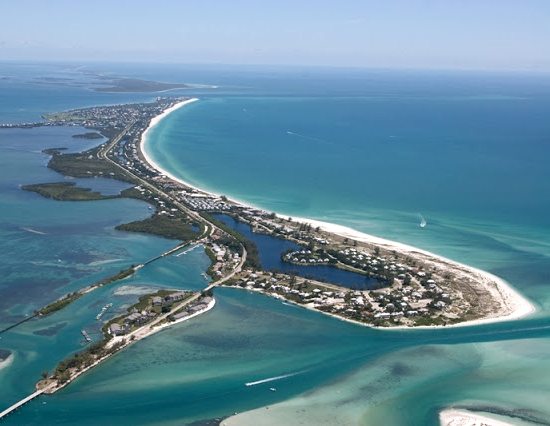 As a guest at The Gasparilla Inn you get to experience seashell decor, palm fronds, pink, greens, chintz, wicker rattan and other accents that capture the style and spirit of chic resort living. All very old Florida! I love how they filled the fireplace with seashells too -you can see another example here! All images of The Gasparilla Inn are taken by Andrea of The Glam Pad during her visit a couple of years ago. So head over to her blog for more images and the insight scoop. Andrea actually interviewed Mimi McMakin of Kemble Interiors.