Whilst scouring the internet for some new coastal decoration Idea's I kept seeing a constant theme re-occurring that had never really occurred to me before – decorating your headboard. Traditionally, I have always had a very bland headboard which really lacks excitement. Well today I hope to remedy that with some sensational looking headboards with a coastal theme that should give you some inspiration – I know it certainly gave me some great ideas.
A fair few of these can be made yourself, however some of them will have to be bought.
1. Wooden Slats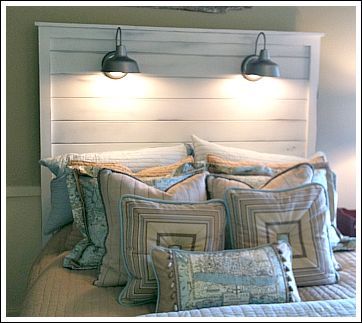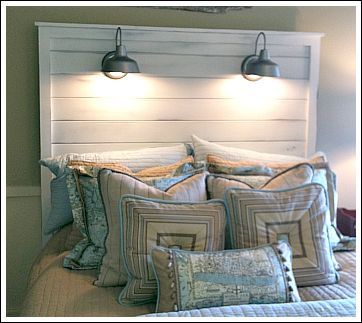 First up is this gorgeous weatherboard style bedhead. It reminds me of the outside of a beach cottage and I think looks absolutely fantastic. This was found on hometalk.
2. Decorative Oars
If you have any oars lying around or find some washed up on the beach (hey it might happen) then you can make yourself a stunning oar bed head. It has a great traditional feel to it and looks absolutely stunning.
3. Fisherman's Net
Another design that you can most likely DIY. This fisherman'ss net design really only needs wooden fence pickets and a fisherman's net thrown over it. If you want to get even decorative, throw in some starfish and other coastal objects to make it more visually appealing.
4. Sail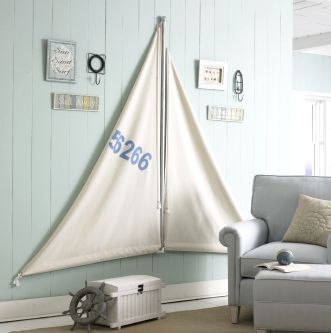 Whilst the above image isn't actually a bedhead, I personally think this sail boat would make a sensation bedhead. It's very simple and something you should be able to make on the cheap.
5. Decorative Fabric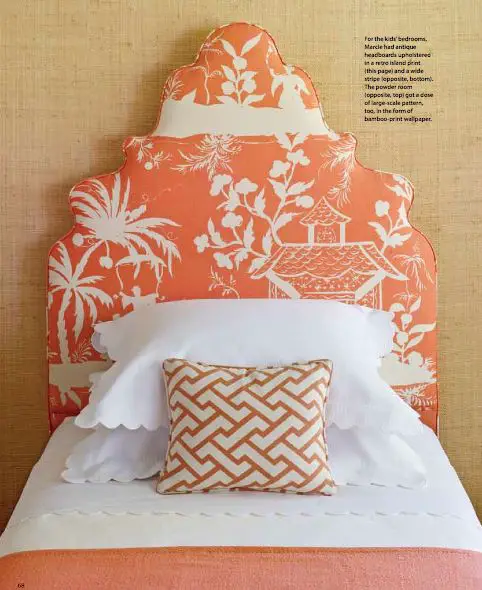 If you have a guest room that needs decorating that maybe just has a single bed then I really think this is the way to go. It has a really gorgeous intricate pattern in the material that should give you plenty of ideas.
6. Driftwood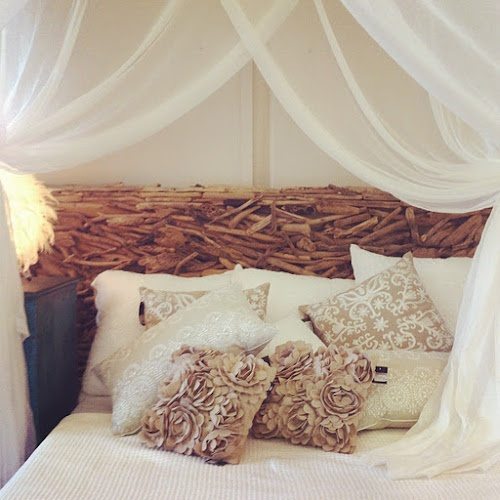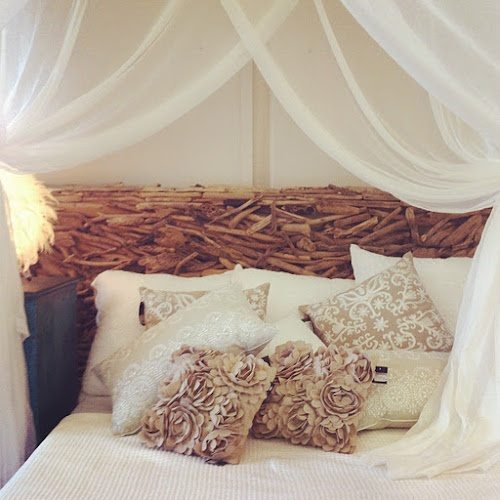 Another one that you can probably DIY (if you are handy with the tools) is this driftwood bedhead. This in my opinion is the ultimate coastal bedhead. It has a sensational beach feel to it and I really think creates the perfect relaxing atmosphere for your bedroom. Check it here.