"For me, a painting is successful, if I wish I were there." These are the words of Artist Karen Hollingsworth. I think all of her ocean beach window paintings are successful!

The Shell Collectors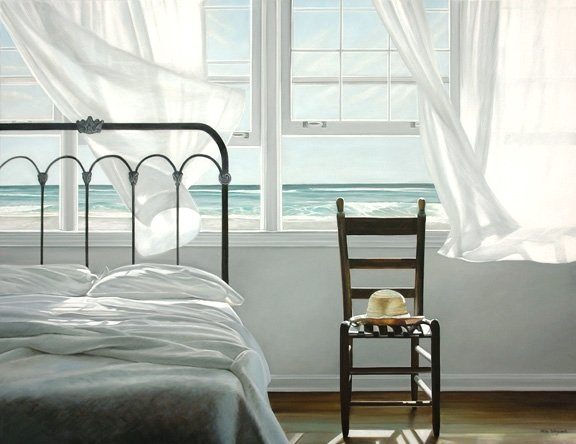 For more information about all of Karen Hollingsworth's paintings, you can click on either of the above links, then click on Karen's name!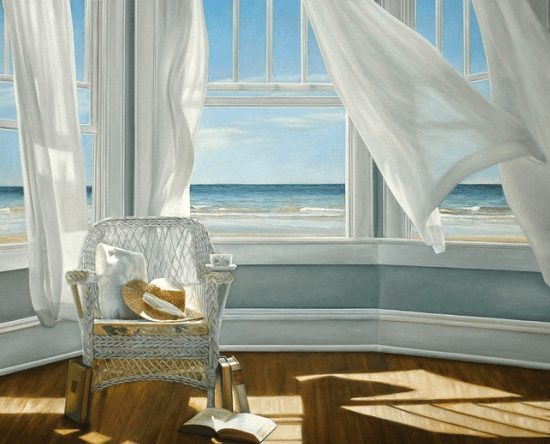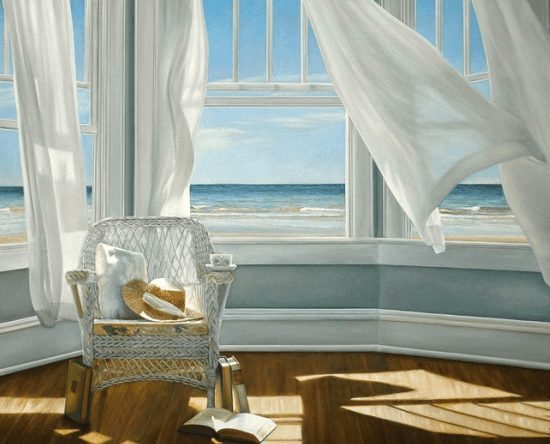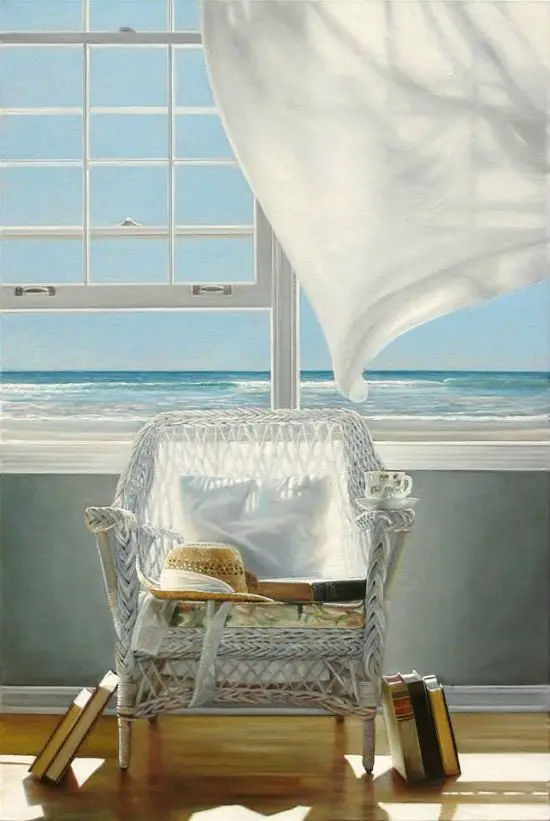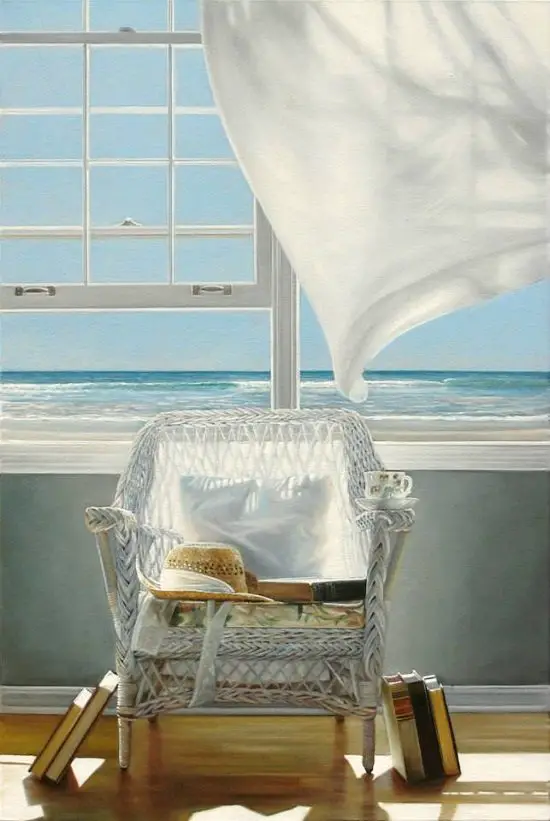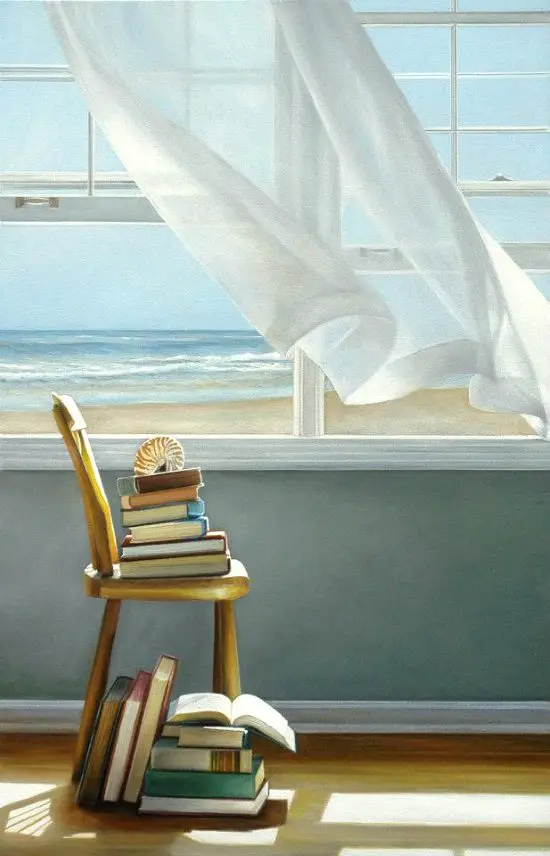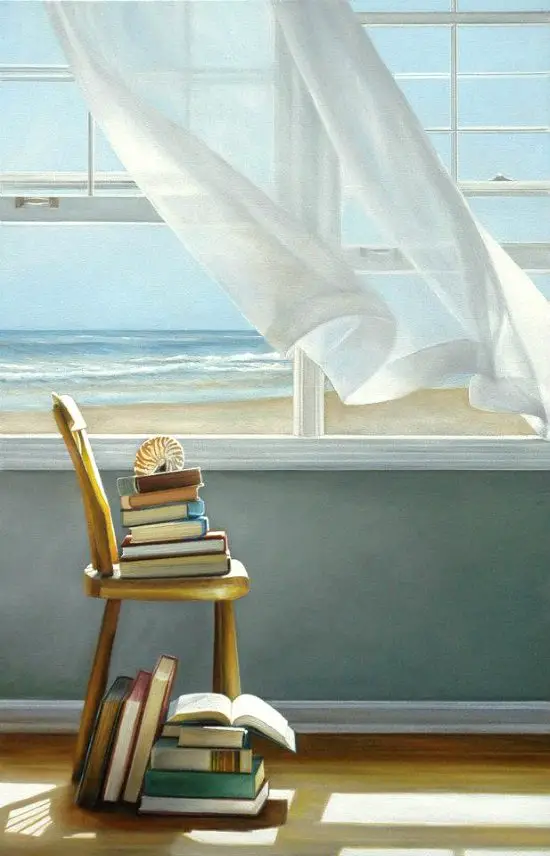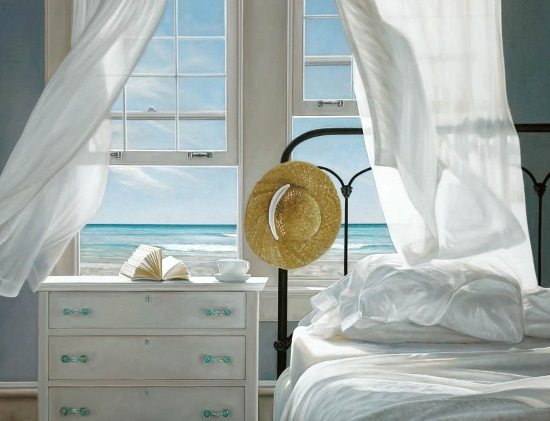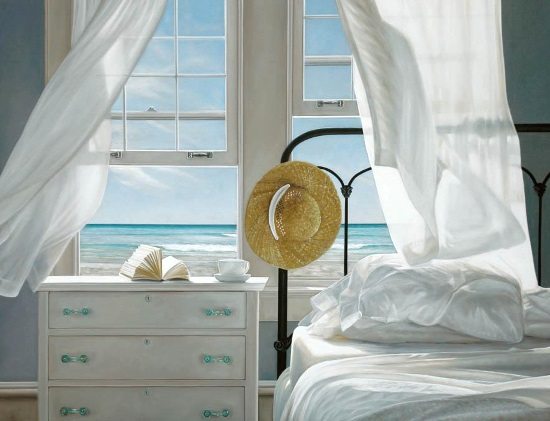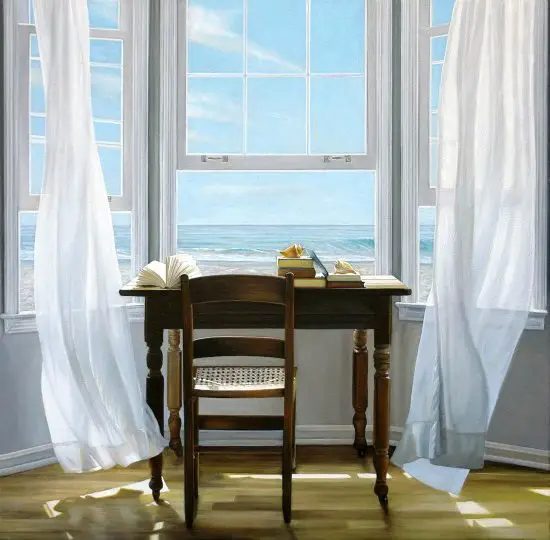 Don't you just wish you were there? Karen's beautiful paintings of rooms with ocean and beach view windows transport you to a place of such calm. Her rooms make me want to simplify even more! Karen transforms ordinary things such as a curtain swaying in the breeze, a chair, a straw hat, into objects of beauty. And there is much beauty in simplicity and modesty. Karen also admits (on her Facebook Page) that she's been obsessed lately with books and beaches. I guess both invite you into a world of infinite imagination! Many of her ocean window paintings are available as prints and posters via Art.com (see link below each image). Other paintings are only available as originals through selected galleries, listed on Karen Hollingsworth's Website. Karen lives in the Atlanta (Georgia) area together with her artist husband James Hollingsworth.
"My windowscapes are intended to provide the viewer with a sense of solitude, and well being. A comfortable world bathed in sunlight, and cool breezes from the sea."