Artist and author Susan Branch, paints and writes about cooking, gardening, entertaining, nature and simplicity, inspired by living on Martha's Vineyard island (MA). Many of you probably know Susan Branch. You could also call her Queen of Heart of the Home! That's the name of her lifestyle book series, published by Little Brown and Company. 14 books so far! I simply adore her Martha's Vineyard inspired watercolor illustrations, many of which include statements and quotes. So I gathered a few from her Blog, along with her pictures about island living. It's an insight into Susan's life and a mini tour of Martha's Vineyard, in her own words. Enjoy!

"When I was thirty-three, I moved to Martha's Vineyard from California, and bought my first house. It was a very small house. I lived there alone with my three kitties for six years, learning what it was like to have seasons; I wrote my first three books at the dining room table in this house."

"I painted this painting after I moved to Martha's Vineyard. Inspired by the colors of summer, this painting has hung over the dresser in my bedroom since 1985." The painting is called Lighthouse Beach and was sold as a limited edition prints. It is no longer available.

An illustration featured in Susan Branch's The Summer Book, filled with recipes, gardening advice, and of course, lots of Susan's beautiful illustrations.

"I'm just in the mood for Seashells this morning. I have them everywhere in my house so I thought I would write about them."

"One of the things I fell most in love with when I moved to Martha's Vineyard and began to experience island life, is the way they hold dear and celebrate longtime traditions. One of our favorite traditions is listening to this islander sing and Illumination Night is another favorite."

"August is the month for everything on the island, the Fireworks, Illumination Night, and the Fair all happen in August. Us "wise people of goodwill" settle in to eat our picnic dinners and listen to the band as dark begins to fall and the excitement builds. The Oak Bluffs Fire Department puts these fireworks on every August for whoever wants to come."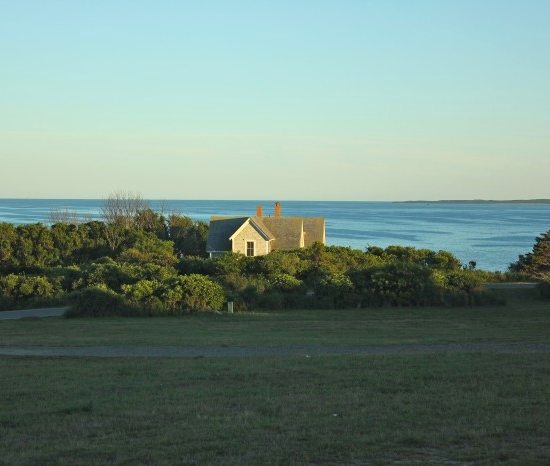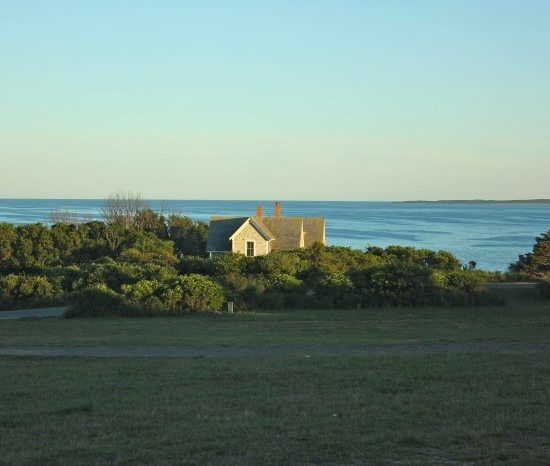 "Let's go up island to the famous old Aquinnah Shop Restaurant… past beautiful farms overlooking the sea. Lots of people don't realize how much of the island is just open space."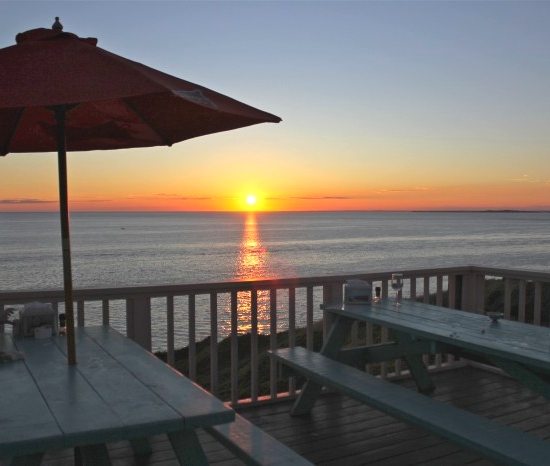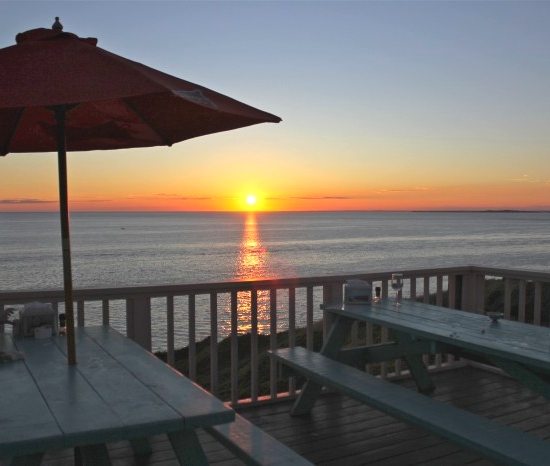 At the Aquinnah Shop Restaurant.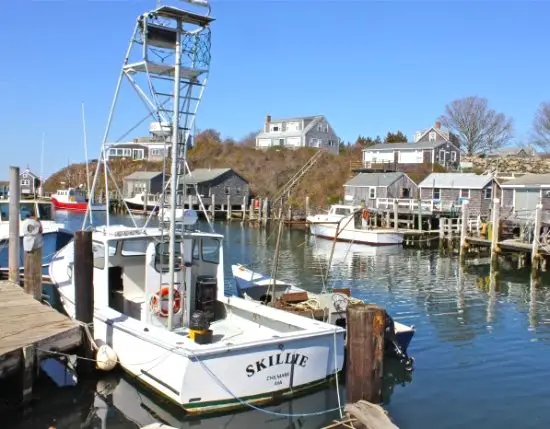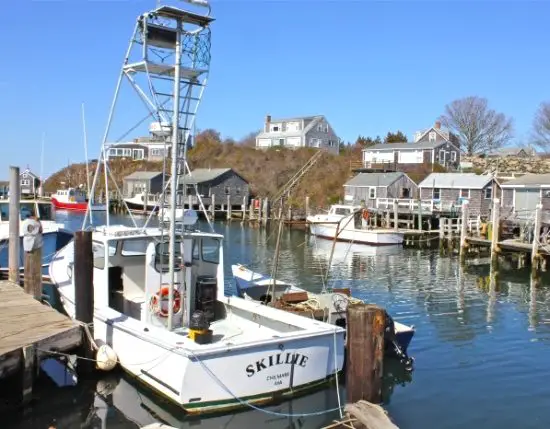 "We stopped for coffee at the Scottish Bakehouse…, then we went to Squibnocket Beach, where we sat for a while to watch the seagulls and the waves…, then heading up-island to Menemsha, a tiny fishing village you might recognize if you saw the movie Jaws."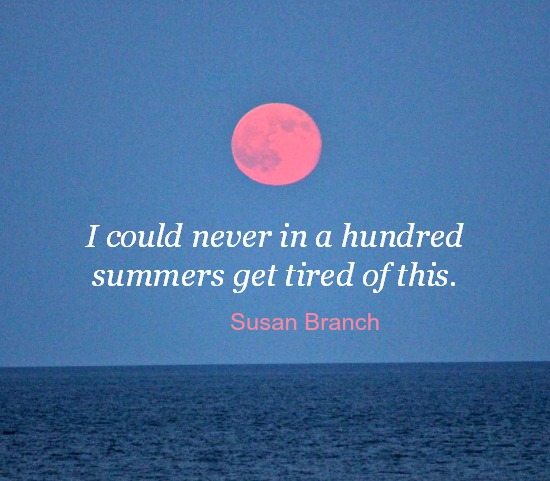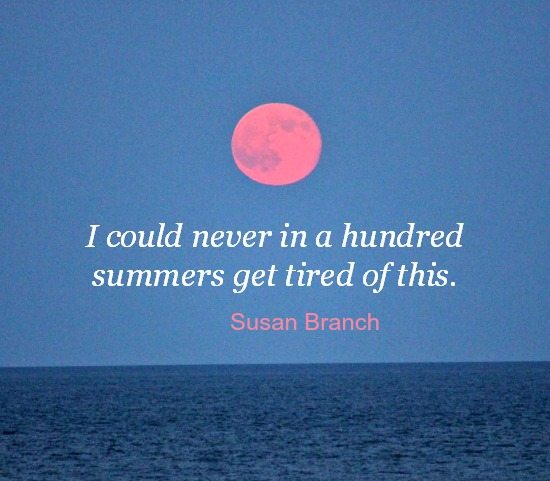 "We went looking for the Moon… out at our best viewing position, on East Chop with the most unobstructed views."

"Our house is old. It was built in 1849, so it has seen a lot of summers. It wasn't very long after learning I had a passion for cooking that I planted my first kitchen garden." You can take a tour of Susan's home at Yankee Magazine.

"Even though Joe and I walk out to the beach almost every day, it never ever gets old."
Where to buy illustrations by Susan Branch:
Susan's beautiful watercolor illustrations grace her published books, as well as various products such as stationery, a line of china, and an Yearly Calendar. You can Shop Susan Branch Products right on her website, but I did not find any island inspired watercolors. I know there are some adorable beach themed summer stickers and note cards! Susan explains on her blog that her artwork and design is licensed and products are sold wherever the manufacturer chooses, for as long as they like, which, unfortunately, these days, isn't long. She says your best bet for old out of stock items is to browse Susan Branch on Ebay.