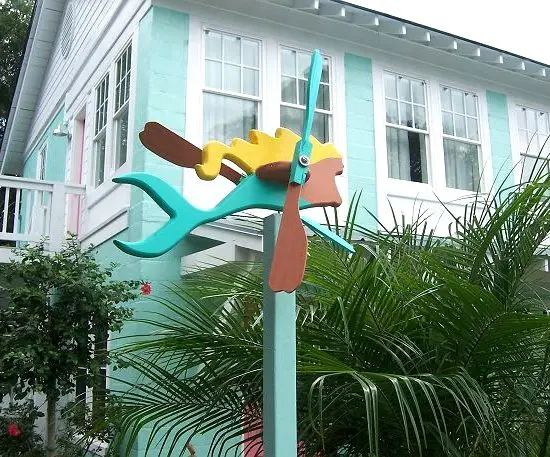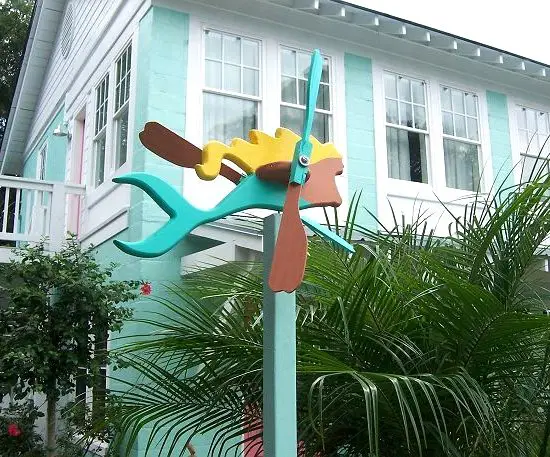 Remember all the cute Tybee Island Cottage Rentals? Now we're stepping inside one of those cottages for a full house tour. Welcome to The Breeze Inn, beach getaway and rental property of best selling author Mary Kay Andrews!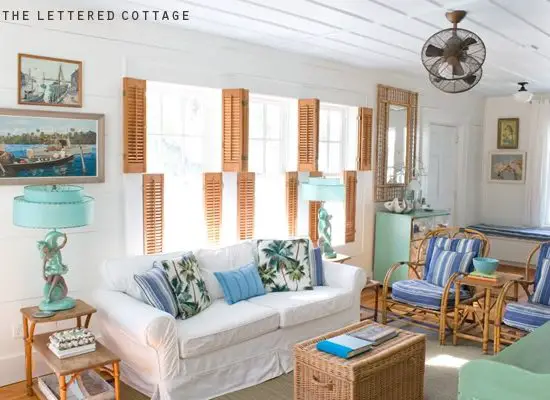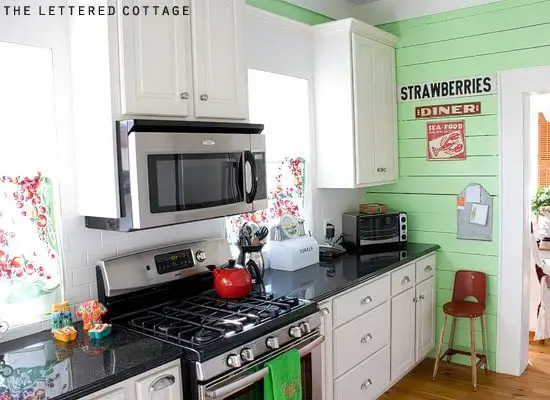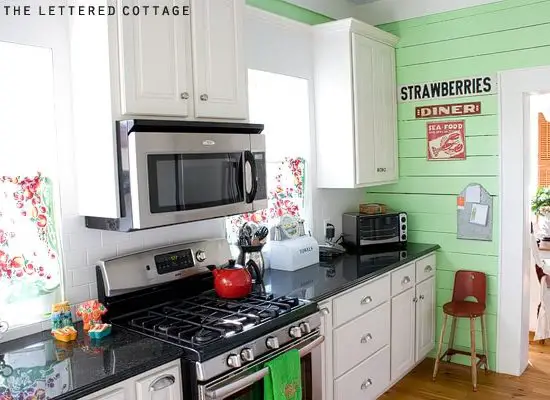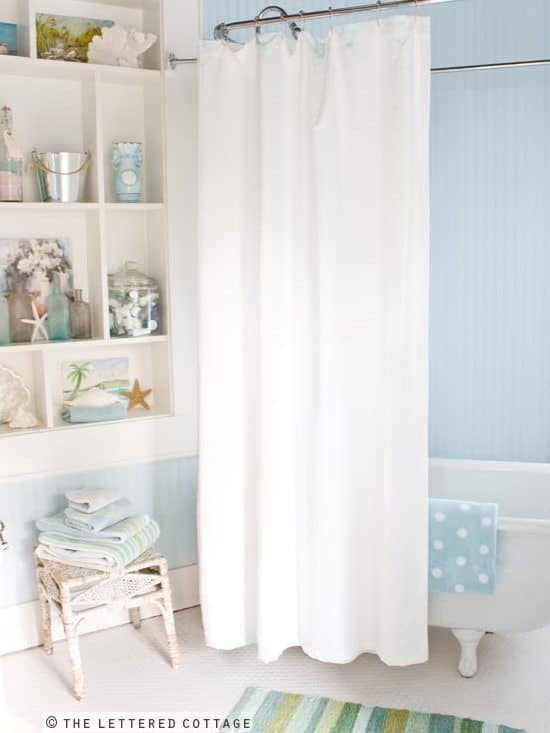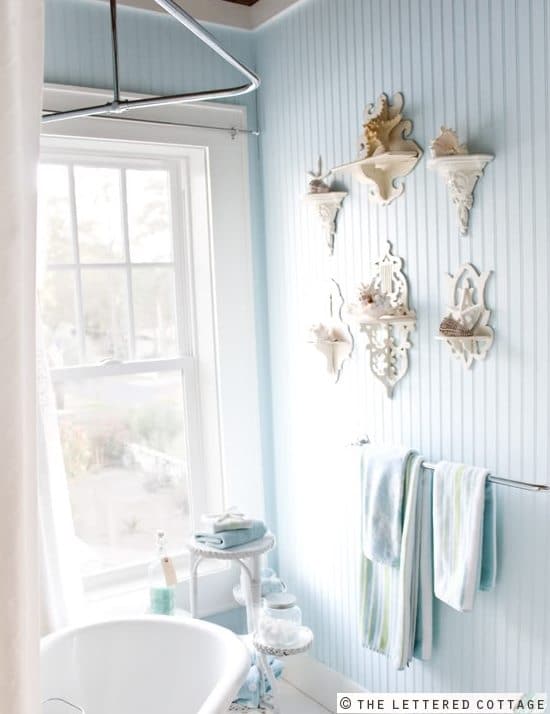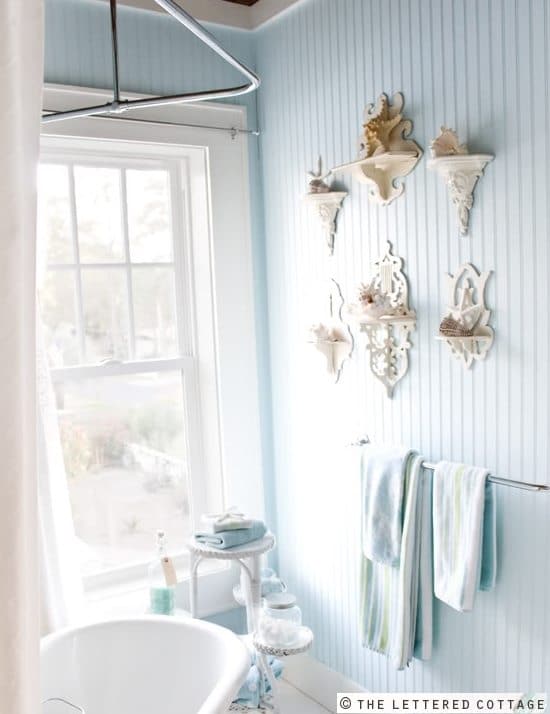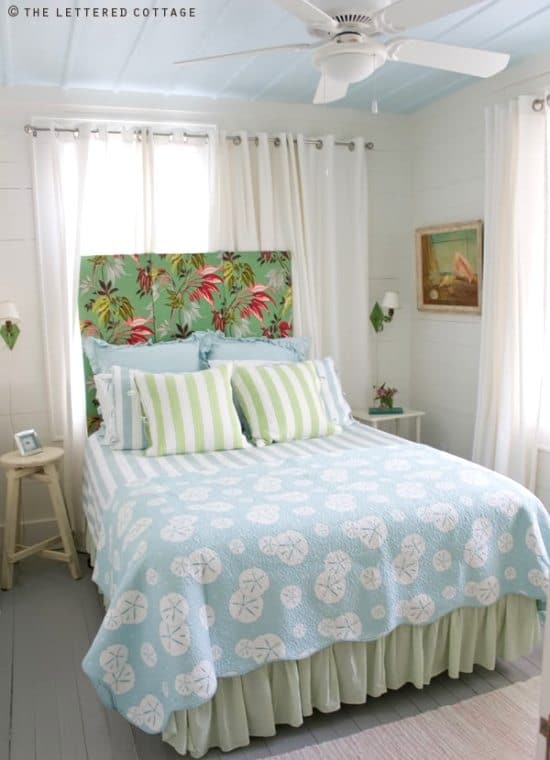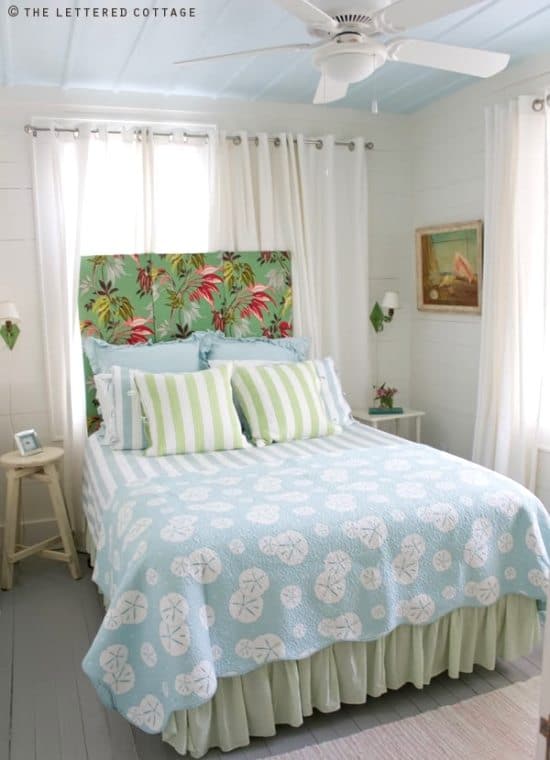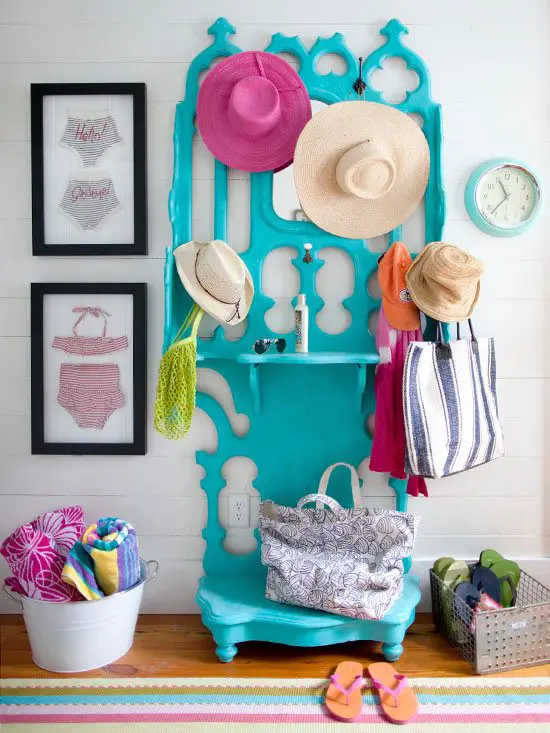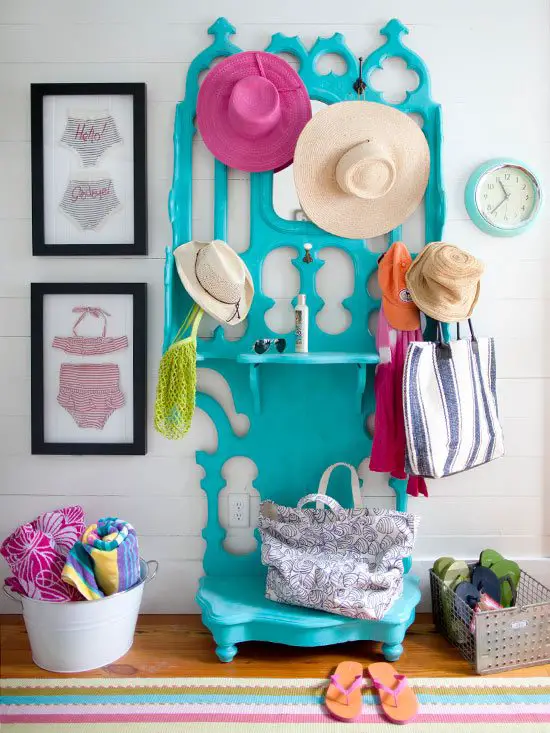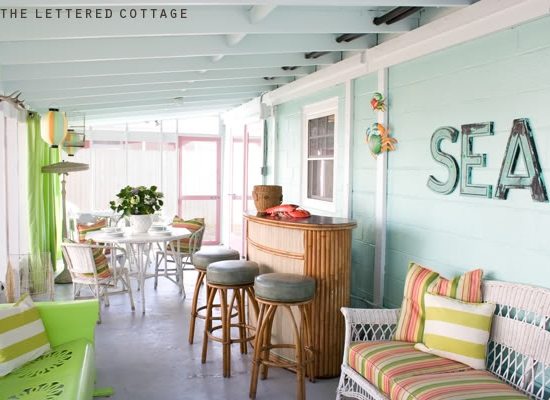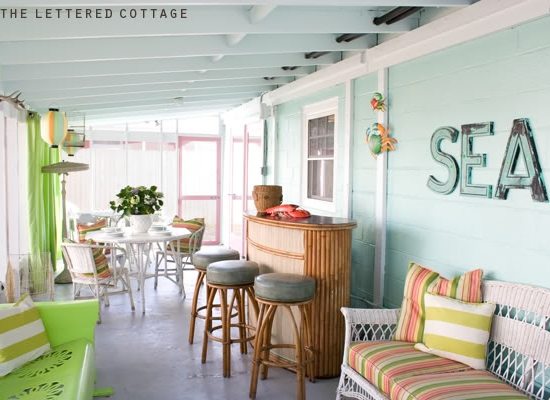 Photographed by The Lettered Cottage (except for teal coat rack) during a stay a few years ago, The Breeze Inn beach cottage just overflows with charm. Sure all the lovely colors stand out -did you notice that the ceilings are painted in a soothing blue? But there are so many other beach cottage-y things that I love. The plank walls, interior shutters, easy going slip covers, vintage decor items, not to mention the adorable bathroom with inbuilt shelving and decorative wall sconces. And the bar idea for the screen in porch is not shabby either. I can definitely see some parties going on there with people holding drinks that have umbrellas in them. Remember, The Breeze Inn can be rented via Mermaid Cottages.
Chances are you've seen pictures of The Breeze Inn before. It's been featured in Better Homes and Gardens and on many blogs, including my other blog Completely Coastal where you can view pictures of the remodel with Mary Kay Andrews hands on. Mary Kay not only has a real life remodel, but a "fictional" one as well, shared in her book The Fixer Upper. She wrote the book while working on The Breeze Inn. "It's about one woman's quest to redo an old house and her life," Mary Kay says in the interview with Better Homes and Gardens. Sounds like a good beach read!