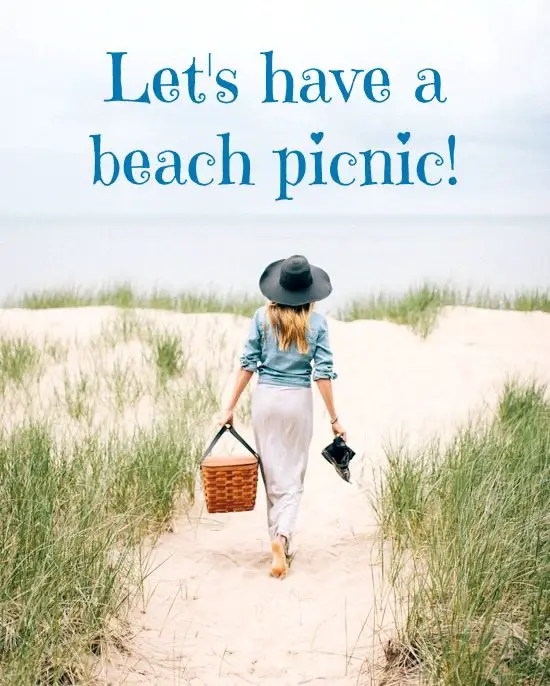 Let's hit the sand and have a fabulous beach picnic! Pack a Picnic Basket with some yummy bites and a bottle of Wine, and grab a Blanket. It's on my beach bucket list!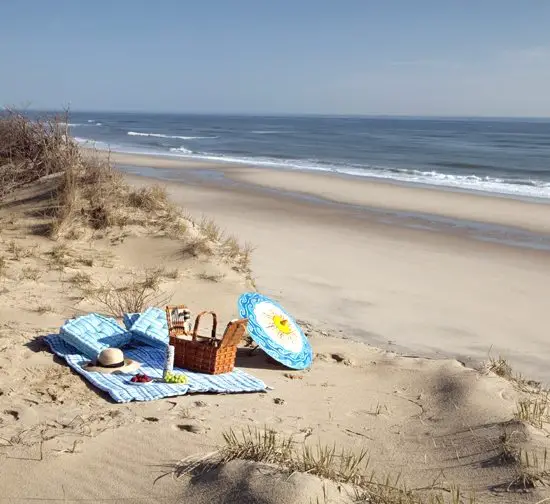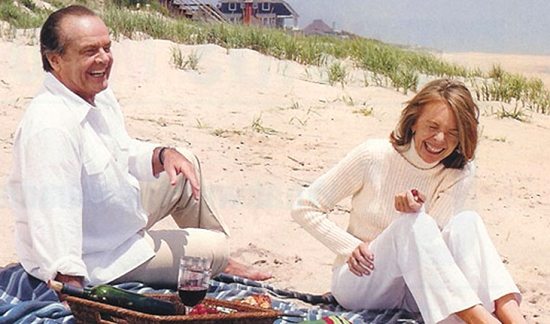 Jack Nicholson and Diane Keaton in Something's Gotta Give (2003)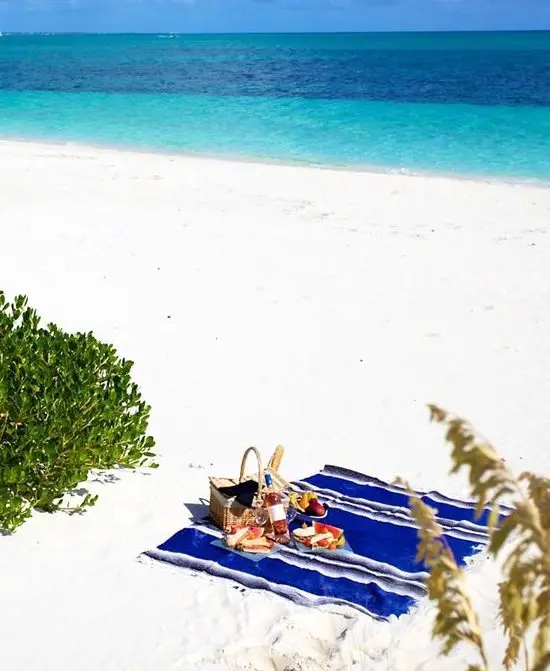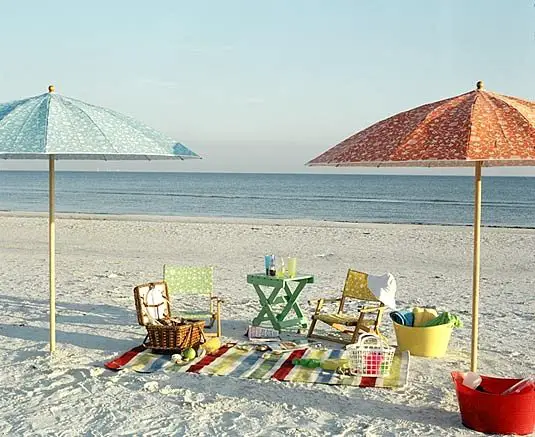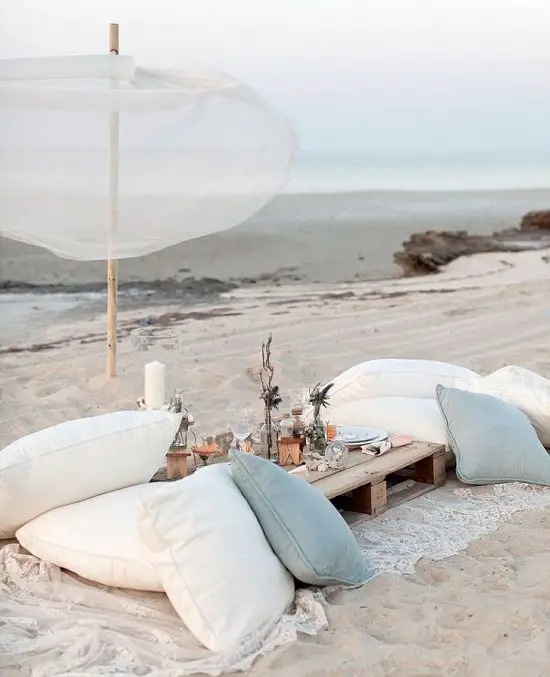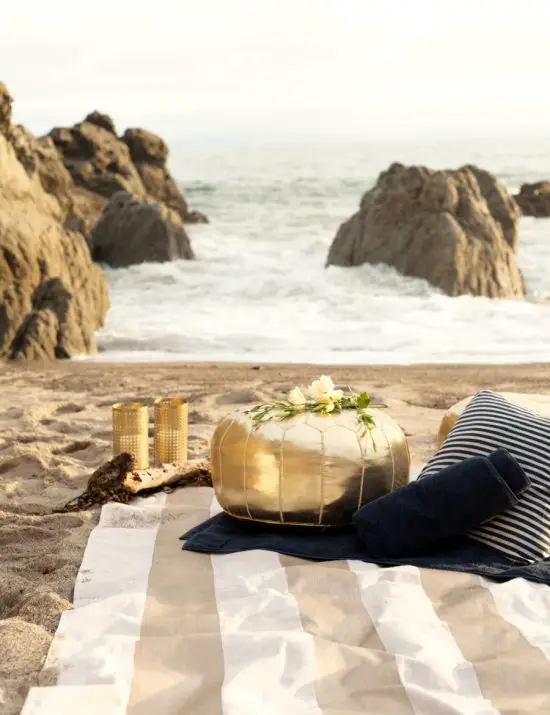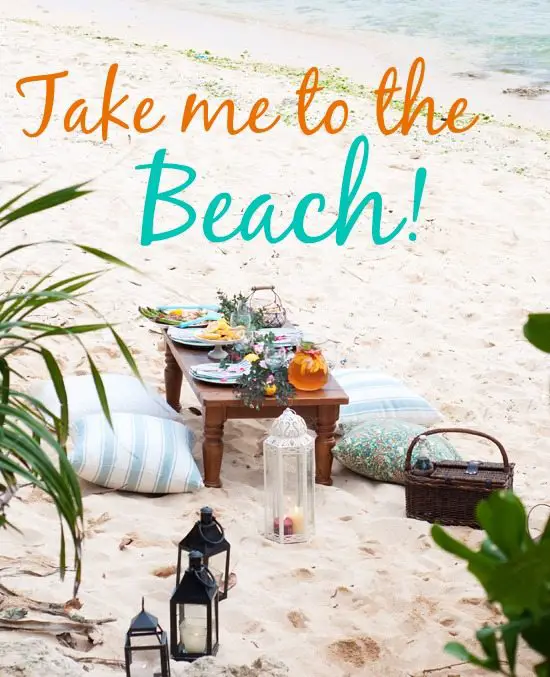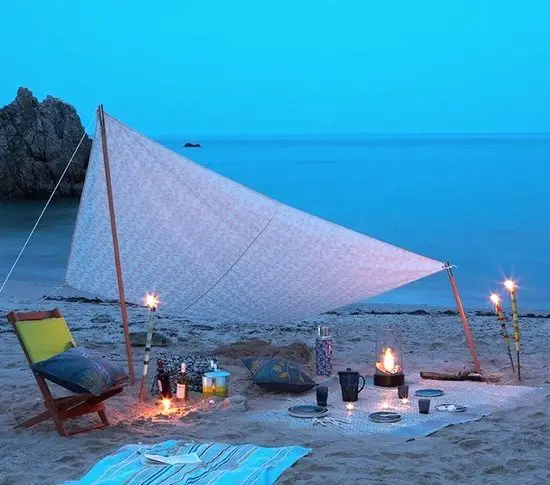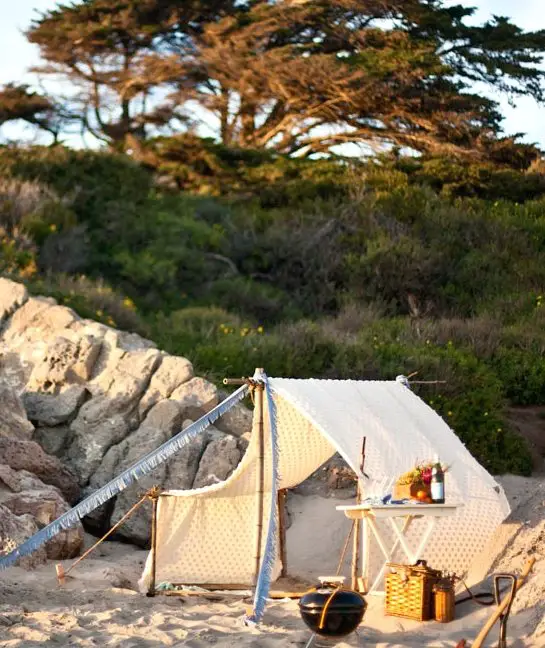 These are all beautiful beach picnic ideas. Some simple, others more elaborate. Late afternoon, early evening would be my perfect time for a beach picnic…, enjoying the lap of the surf, and the sun slowly setting. If you want to make it a whole day you might want to bring a sun umbrella or construct a roof. I adore the tent like setups. They are so romantic.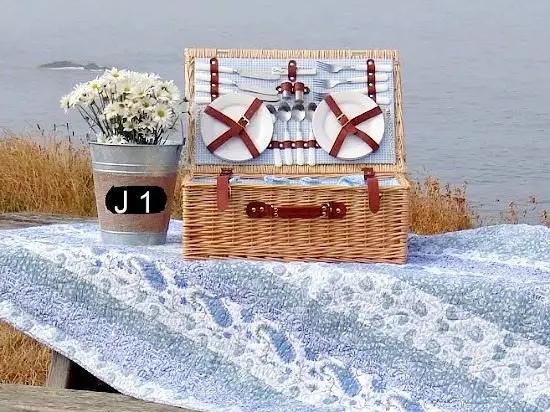 Are you ready to pack your picnic basket (Neutral or White)? Picture via A Quiet Life.