The shabby chic style celebrates aged, worn and wrinkled, and makes it look elegant! It's a great cottage look that's inspired by the ease of beach life and the romance of the English countryside. These shabby chic beach cottage ideas are anything but shabby!
Romantic Beachines by Shabby Fufu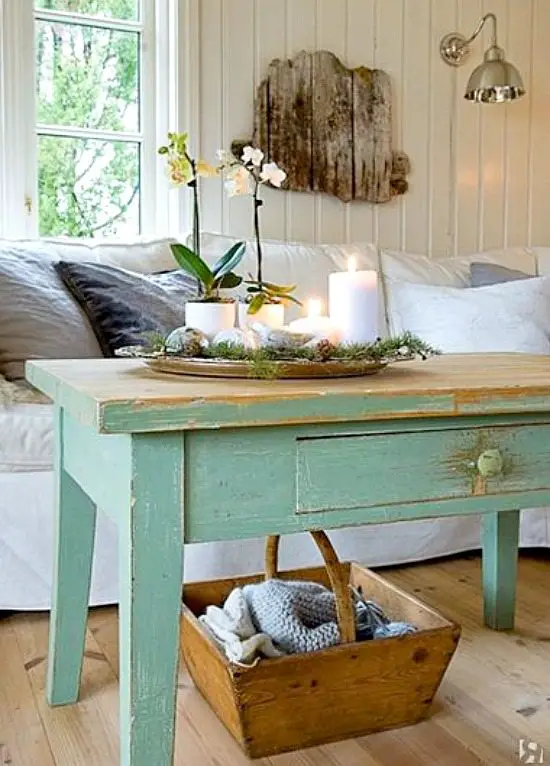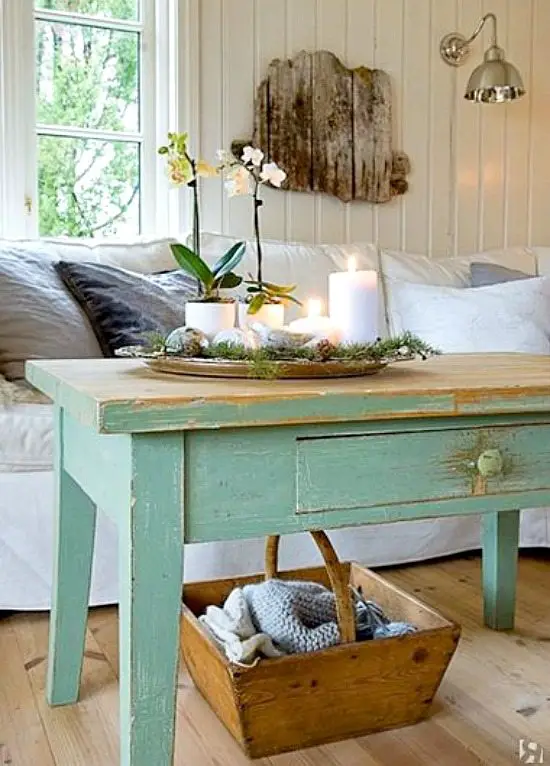 Original Source Unknown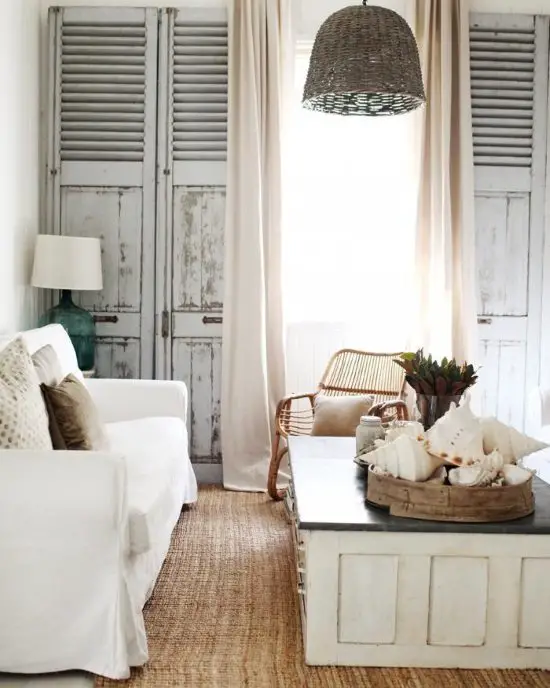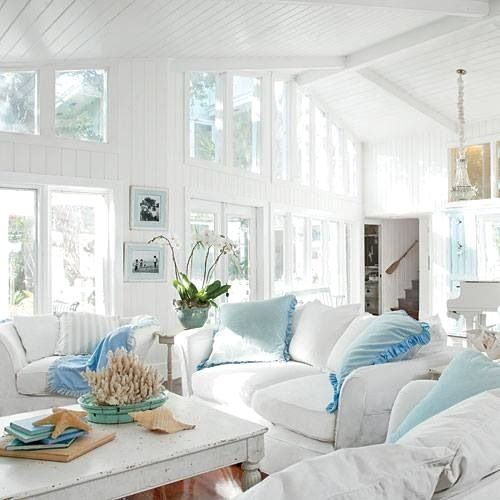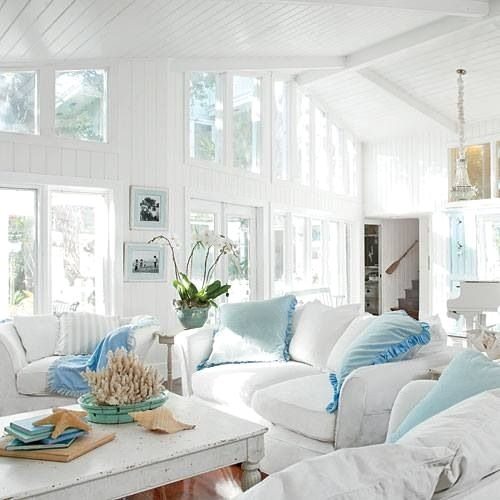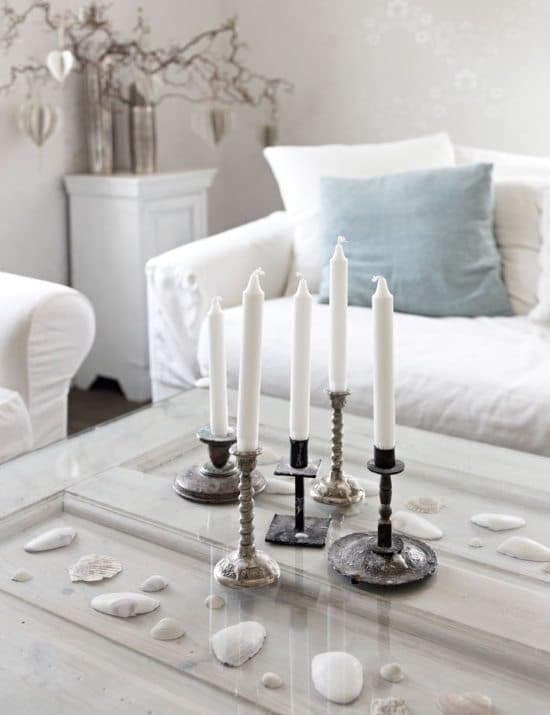 Shabby Chic Cabinet from Rachel Ashwell
Easy Breezy Summery by Tracey Rapisardi
Shabby Chic, the home furnishings label and retail chain, founded in 1989, by British born Rachel Ashwell is now recognized not only as a brand name, but as a decorating style. In one of her Shabby Chic Decorating Books Rachel says, "I didn't invent this relaxed style. Europeans have long appreciated this approach to living." Some take the shabby chic cottage look more to the country, with ruffles and roses, for me (of course) it has to be more about the beach, simple, spacious, with a little bit of shelliciousness. Or in other words, it has to be Shabby Beach Chic.
Shabby chic decor is mostly white, from walls to distressed furnishings to slip covered sofas, accentuated with soft pastels to keep it all airy and bright. If you need a color punch (which I do) add a great piece of art like you see in the first room. Then all you have to do is fall into your comfy sofa, put your feet up and relax! Comfort, the beauty of imperfection, the allure of time-worn objects, and the appeal of simple, practical living are the cornerstones of what has come to be known as the Shabby Chic style. "The cozy familiarity of a well-worn, beloved pair of faded blue jeans versus the starched stiffness of a new pair is the appeal of Shabby Chic," Rachel says.
You can find Rachel Ashwhell's Bedding Line at Target, and take a quick tour of Rachel's former cottage in Malibu on Completely Coastal.