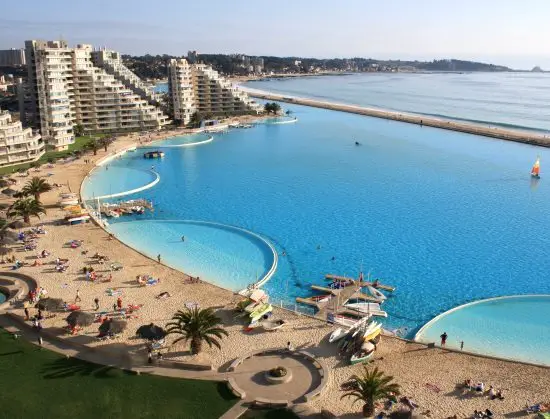 San Alfonso Del Mar, a resort in Chile, didn't want the chill of the Pacific ocean, so they built the largest artificial beach pool in the world.

Photo by Lia who has visited the resort.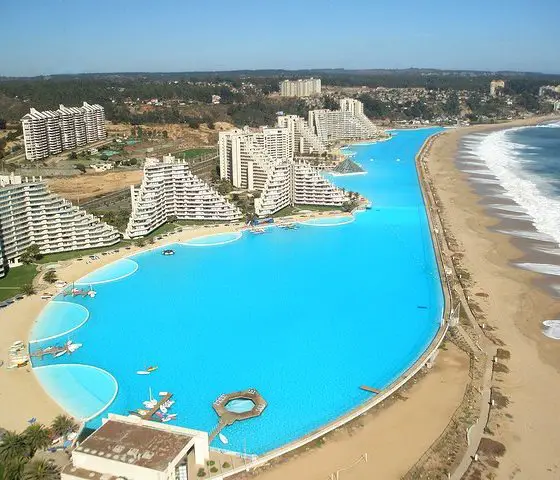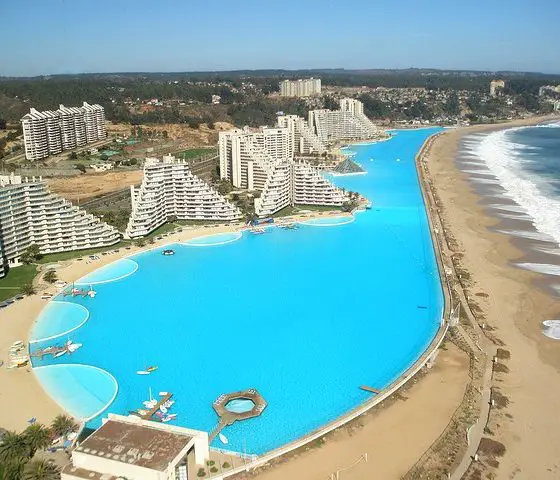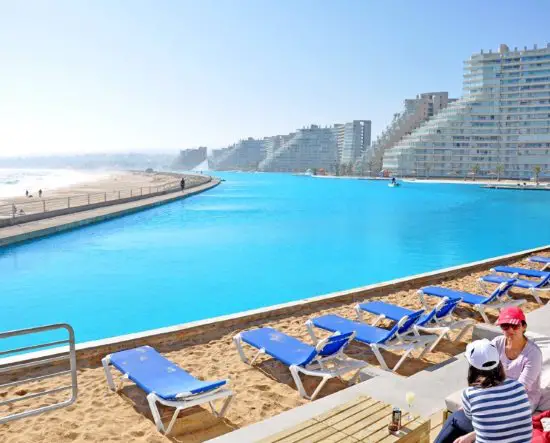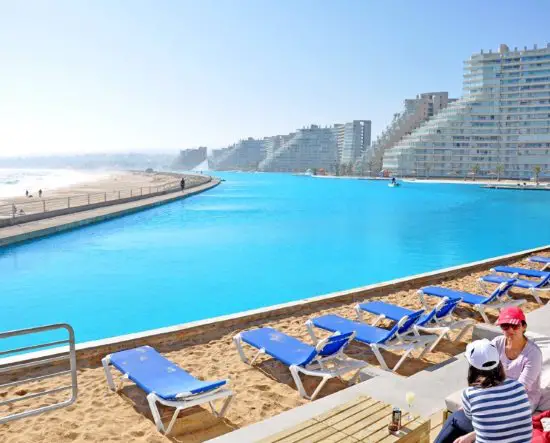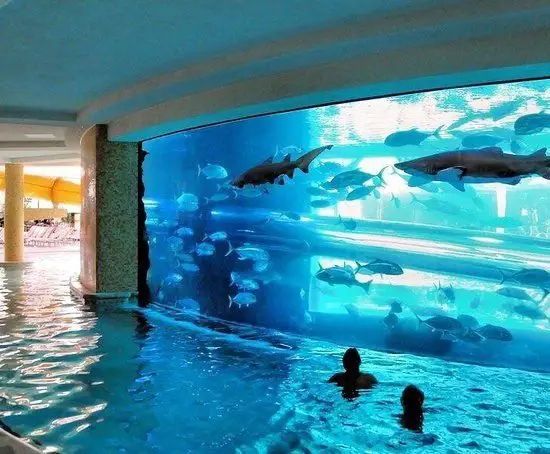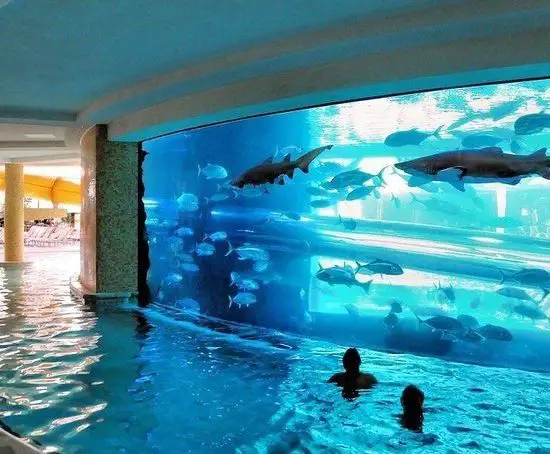 San Alfonso del Mar Resort is recognised as having the world's largest swimming pool, and artificial beach. The pool is just over half a mile long, covering twenty acres. You can paddle around with your kayak or even have a boat ride on the crystal clear ocean waters that resemble tropical seas! This was made possible due to an advanced technology through which the water collected from the ocean is kept in perfect condition. The water temperature is 26 degrees Celsius, 9 degrees higher than the sea water. You also will not have run ins (or rather swim ins) with fish and other sea creatures in this ocean oasis. It's a save swimming haven if you will. What an amazing resort! Other perks await tourists such as an extended bar into the water where you can enjoy drinks, and an aquarium that you can swim by. I don't know about you, but I'd love to dive in!