The chocolate filled candy seashells and sea life creations by Andie's Specialty Sweets are designed to fool the eye and please the palate.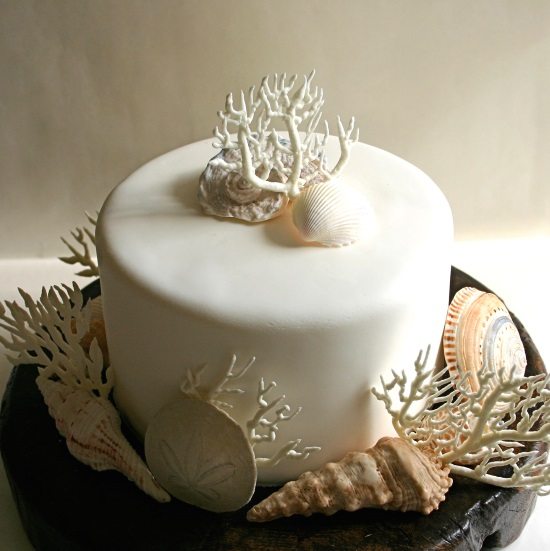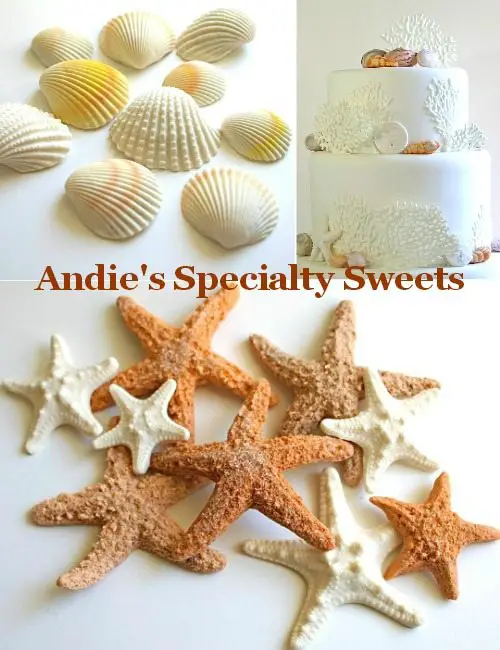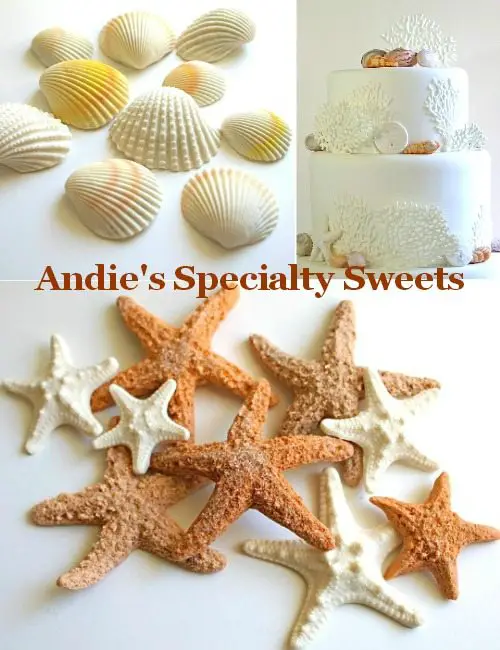 Andie's Specialty Sweets were chosen as one of Martha Stewart's favorite top 45 U.S. small businesses last year. Their edible works of art are just exquisite and so life like! They also sell the sugar sand, so you can create a stunning table centerpiece for a special occasion dinner party that will trick and surprise everyone. Or use their seashell chocolate candy and other sea treasure sweets to decorate your own cake. And of course seashell and sea life chocolate candy makes a perfect foodie gift for beachcombers. The stunning colored seashells are packaged for gift giving! They sound really yummy. Filled with organic fair trade dark chocolate, infused with sea salt and pure vanilla, and sweetened with brown sugar. To purchase, head over to Andie's Specialty Sweets Etsy Shop or Andie's Specialty Sweets Ebay Store. All seashell chocolate and sea life candy is made to order, and turnaround times very, so make sure to view their shop policy.
Here's what Andie, the creative mind behind these incredible edible seashells and sea treasures says:
"Being inventive, and the satisfaction that comes from doing a job well done, has been distilled in my DNA. Back to my earliest recollection of ancestral history, passed down to me in story form, making do and making much of little has always been the sweet part of my families heritage. Despite relative poverty, or times of abundance, treasures and keepsakes and endless array of artistic expression and craftsmanship have become the lasting results of a handmade heritage. It was my Dad (specifically) though, and my Mom's enthusiastic support that instilled the idea, and the spark of discovery, that a little embellishment here and a dash of this there can transform the ordinary into the extraordinary. We hope to pass on the spark and thrill of the unexpected." Via.