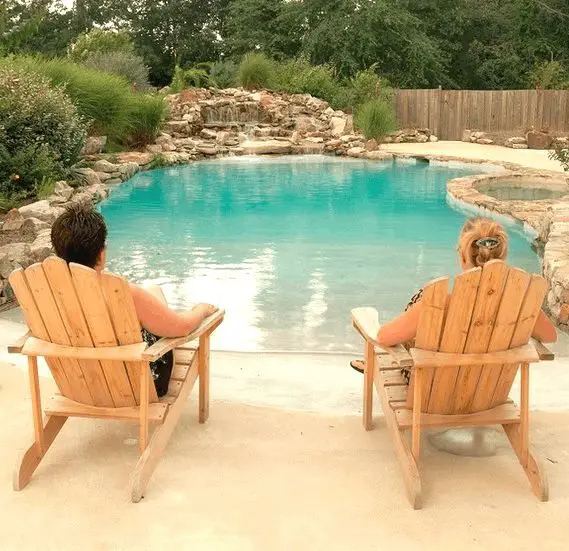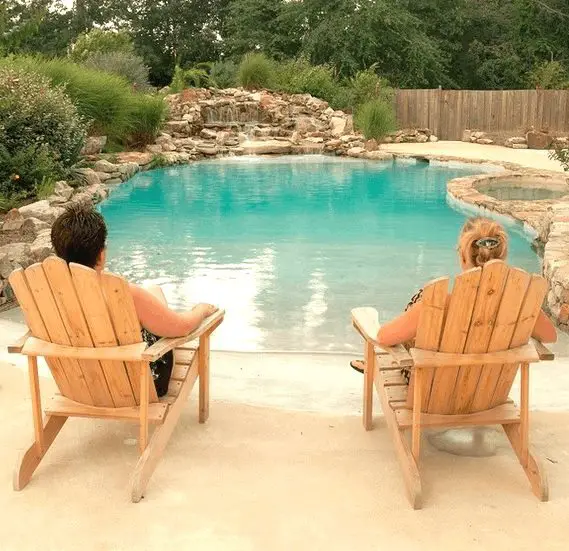 Take a vacation without leaving the house. These heavenly beach entry pool ideas will fulfill your beach getaway fantasies!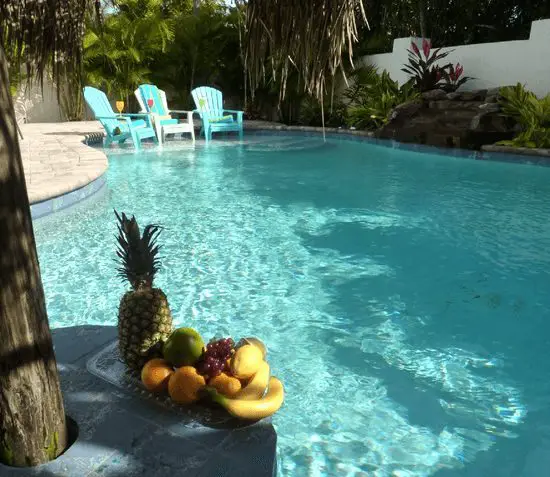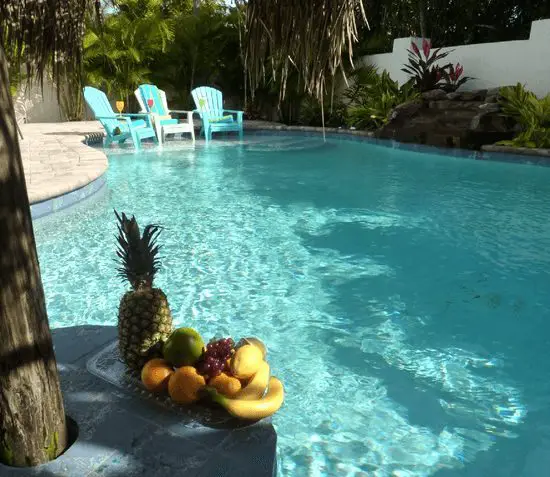 Anna Maria Island Home via Homeaway
Disney inspired backyard via HGTV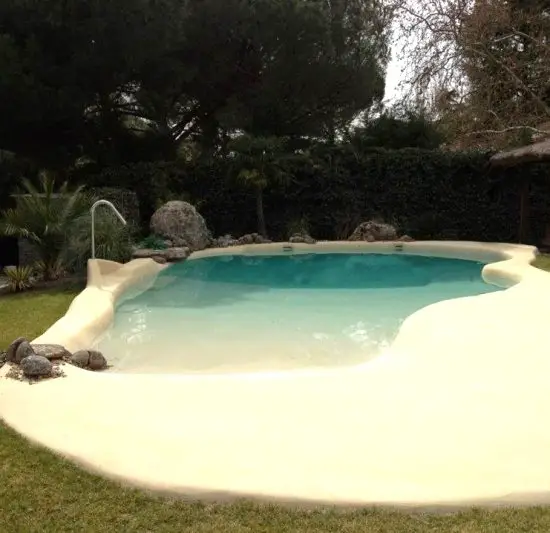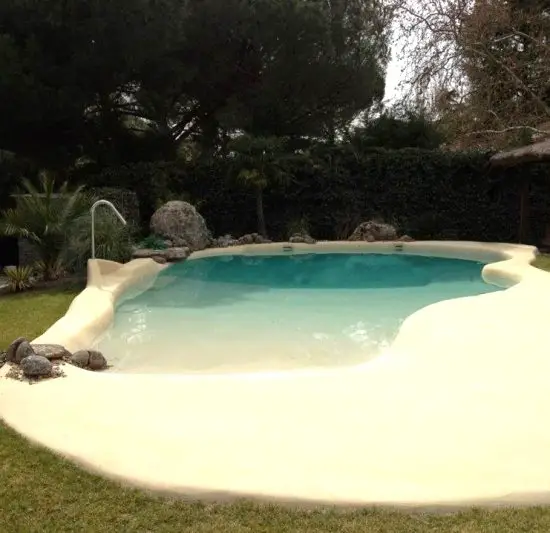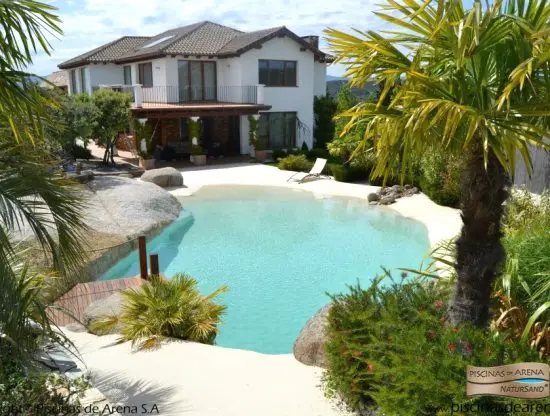 Piscinas de Arena Argentina Facebook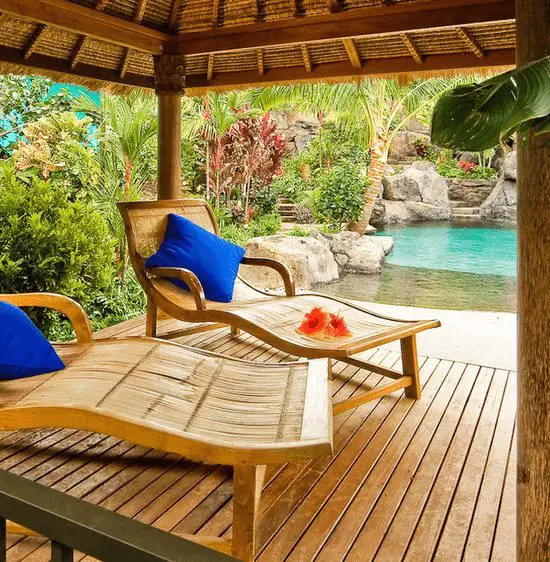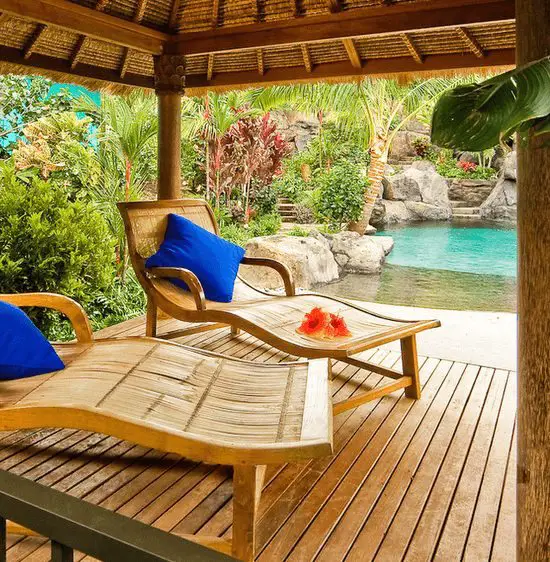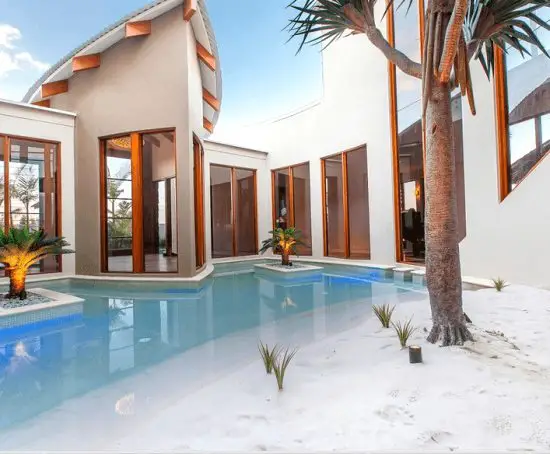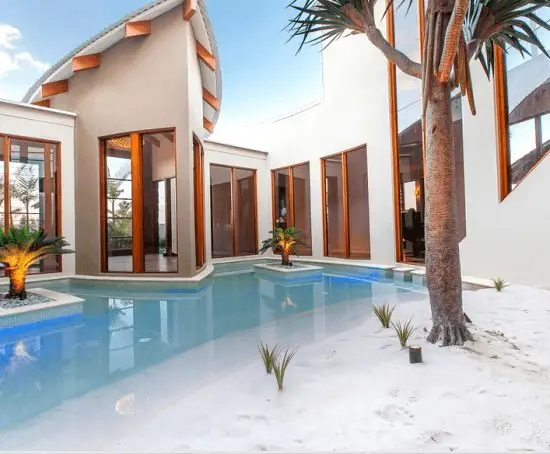 So how heavenly are these beach entry pools? I'd staycation if I had a pool like this. That's how you would make the money back! If you create your own beach bliss environment in the backyard with a beach pool (and beach bonfire inspired Fire Pit), your whole life might start to feel like a vacation. I'm dreaming of my own slice of beach now!
What does it cost to build a beach entry pool?
Beach entry pools are also known as zero entry pools. The cost of a beach pool varies greatly depending on the size and depth of the pool, and your particular (wild) fantasy. In fact, the size of the pool is the biggest factor in determining how much your private beach will cost. I read that for every square foot, you can expect to pay around $50. A deeper pool will require more digging and materials. And you will have to pay extra for a custom (non-standard) shape if that's what you want. All I know is that the rough figure for an inground pool is 25 to 50 thousand dollars. Your beach entry pool might fall within that, or go way above, depending on these factors. If you leave out expensive extras, such as a spa pool and lighting, you can keep cost down. Most landscape/pool companies will give you a free estimate. Just show them your inspiration picture. And, of course, the peaceful vacation vibe of such a beach environment is priceless!