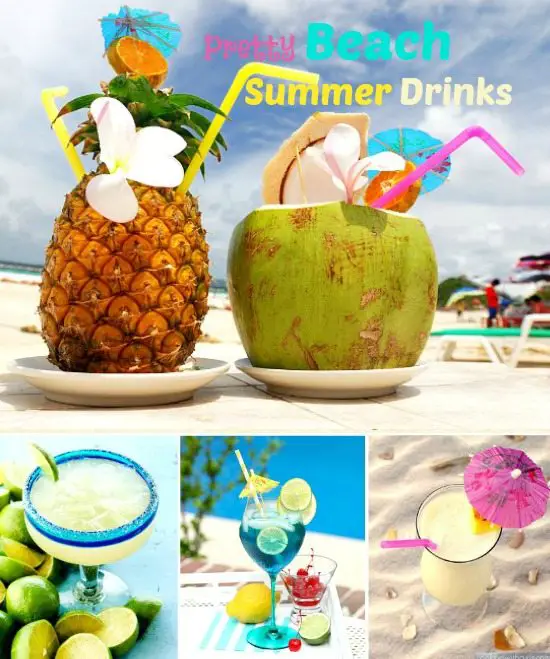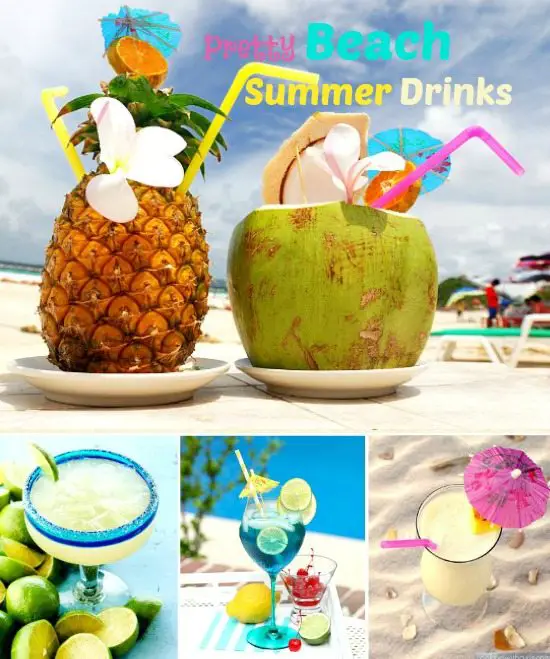 The perfect summer drinks to enjoy at the beach. Or if you can't be at the beach, mixing up a delicious summer drink is the next best thing.
The list includes my favorite tropical summer drinks, drinks I can't wait to try, and plenty of ocean blue Curacao. For the recipes, click on each drink link!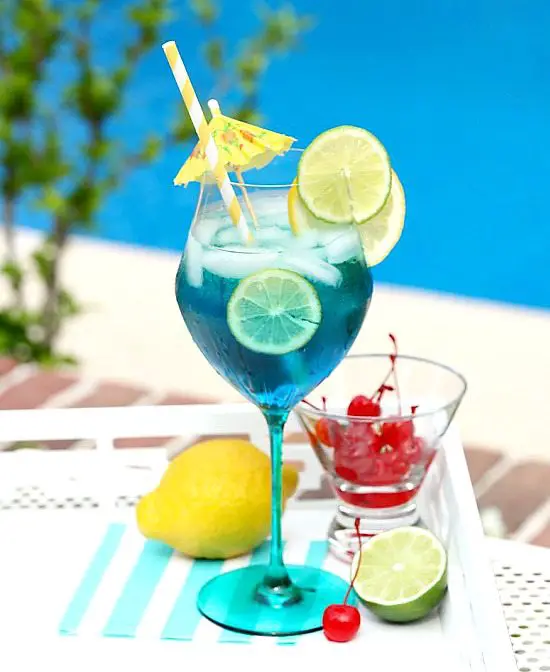 Tropical Blue Sangria that utilizes seasonal summer fruits. Blue Curacao adds the brilliant, tropical blue. And Cocktail Umbrellas are the perfect little decorations for a summer drink!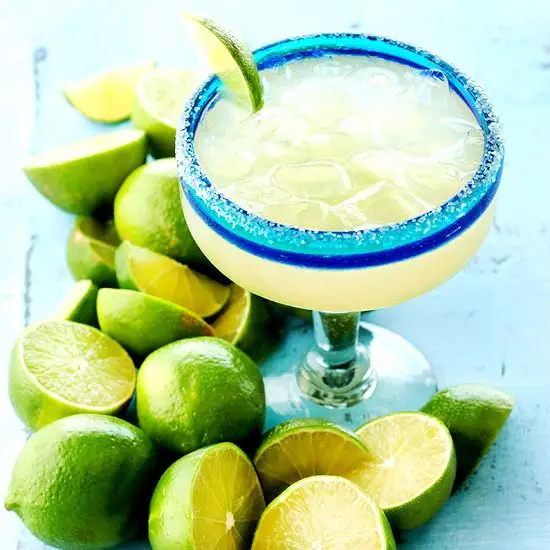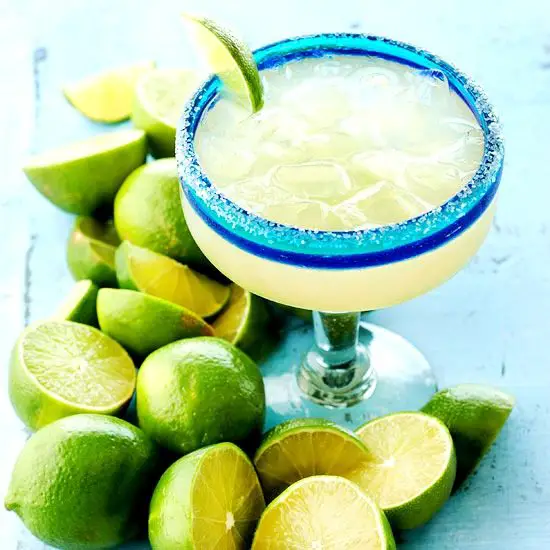 Classic Margarita, my favorite summer drink and beach drink, made with Tequila, Triple Sec and limes. "If life gives you limes, make margaritas!" Jimmy Buffett says.

When I crave something sweet, I think of a Classic Pina Colada. Pineapple, coconut and rum are fused together to create a tropical treat.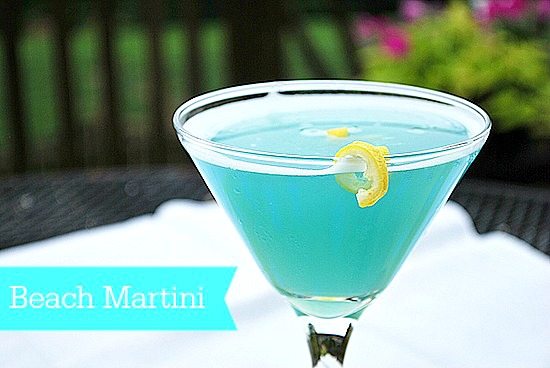 Elegant Vodka based Blue Beach Martini to enjoy seaside or poolside.

Blue Hawaii Cocktail, a blend of pineapple juice, sweet and sour mix (limes, lemons and sugar) and again, a shot of Blue Curacao. Use Cocktail Picks to add pieces of fresh fruit!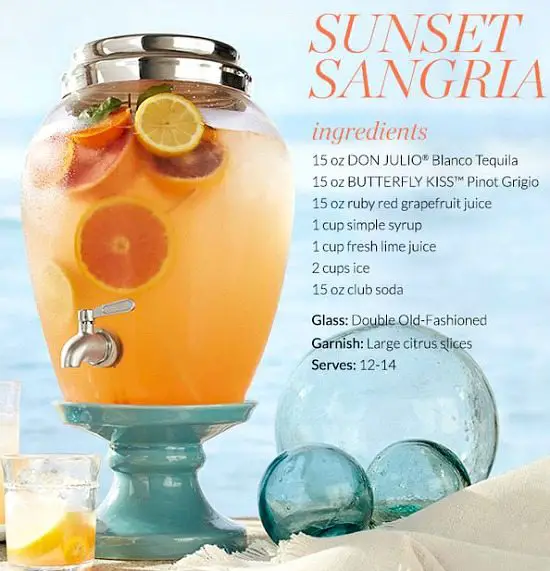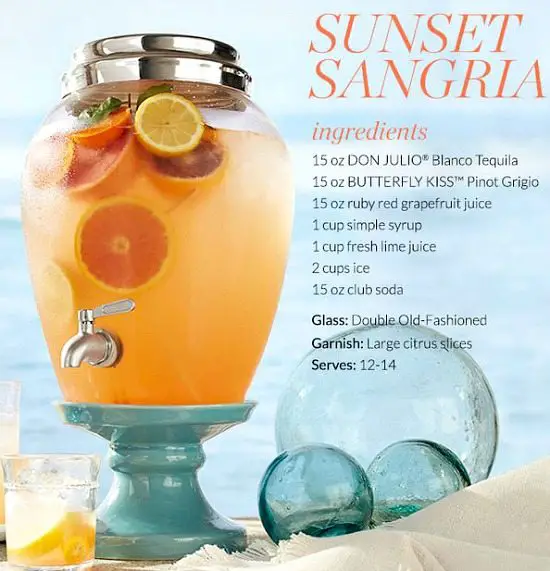 Sunset Sangira, best to sip when the sun is setting over the sea. The base is Blanco Tequila, Pino Grigio and Club Soda.

Famous Painkiller from the Soggy Dollar Bar, featured on Best Beach Bars. A concoction of rum, pineapple and orange juice, coconut cream and a dusting of nutmeg. Image.

An infographic of Top Beach Drinks around the World that includes a brief history for each drink and the recipe.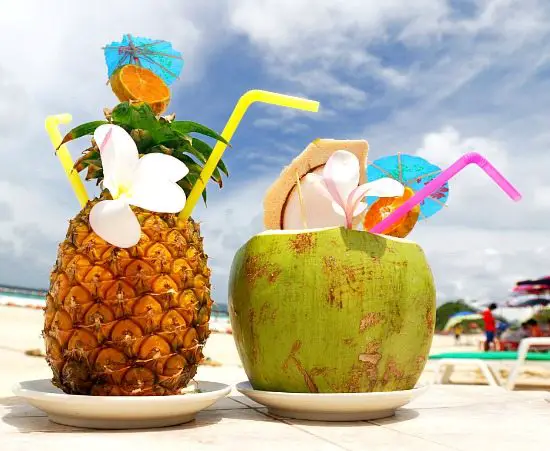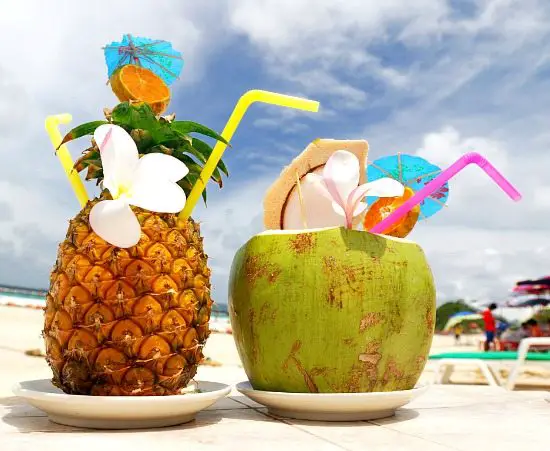 For an extra touch of tropical, serve your summer drink in a pinapple or coconut! Via Travel Channel.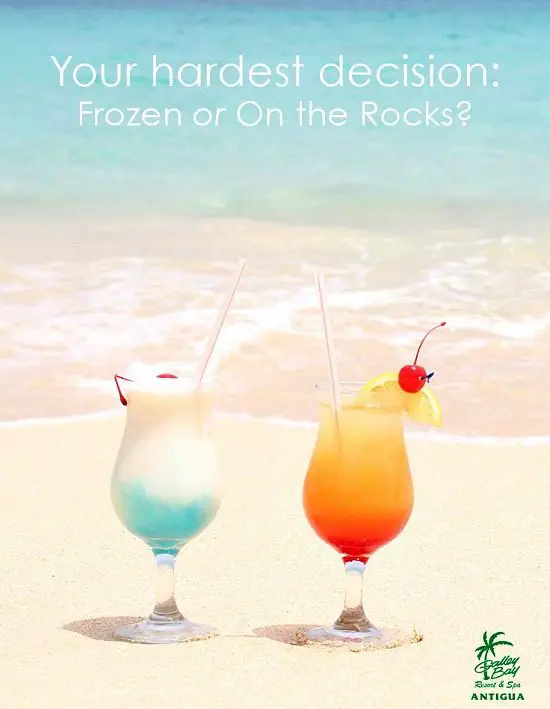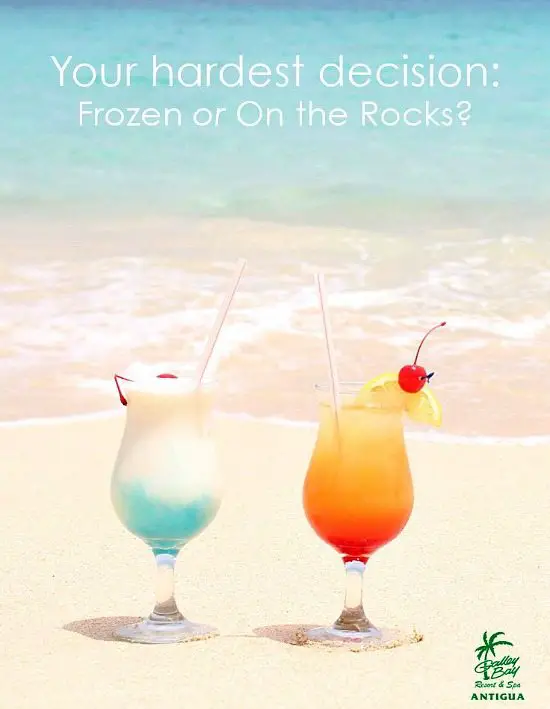 I'll take my beach drink on the rocks! How about you? Via Galley Bay.