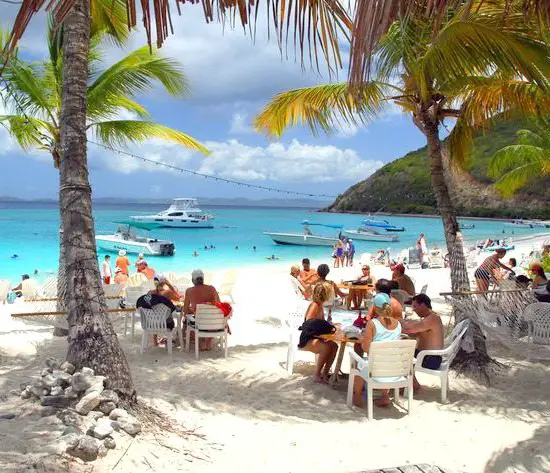 Toes in sand and Drink in Hand -here are some of the world's best beach bars! I picked five favorites from a variety of sources. You can find the list at the end of this post. Then click on the links to view all of the world's best beach bars!
Everyone seems to know (or at least has heard of) the Soggy Dollar on the British Virgin Island of Jost Van Dyke. The charming bar is attached to the equally charming Sandcastle Hotel. Tradition has it that you swim over from your sailboat or yacht, ending up with a pocketful of sodden cash, hence the bar's name. Their famous Painkiller is a cocktail of rum, pineapple and orange juice, coconut cream and a dusting of nutmeg. Receipe soon to come!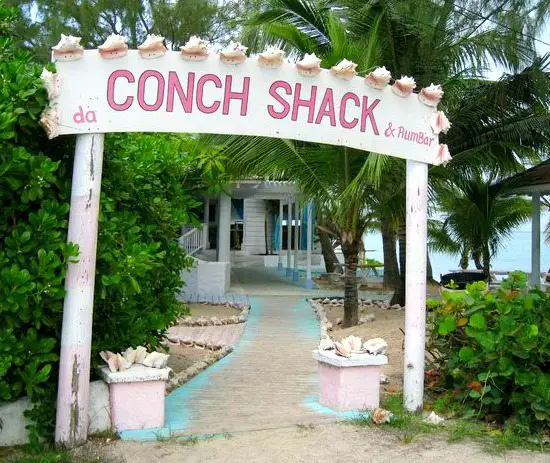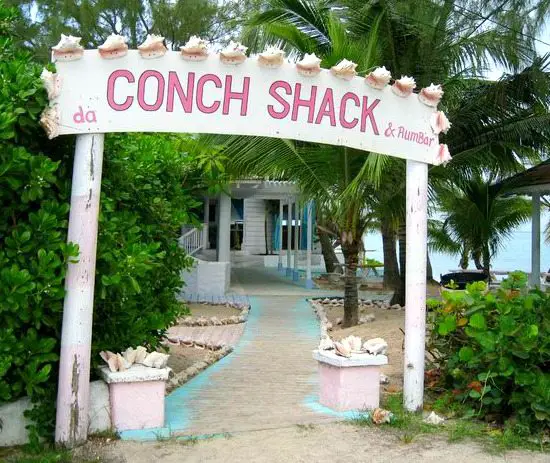 Da Conch Shack sits right on the beach in beautiful Provo, Turks and Caicos. This bar boasts a great rum selection, prominently displayed behind the bar. Rum is the typical base for Caribbean cocktails because it is comprised of leftover materials from making sugarcane. Almost every island was covered with sugar plantations, up until the 20th century.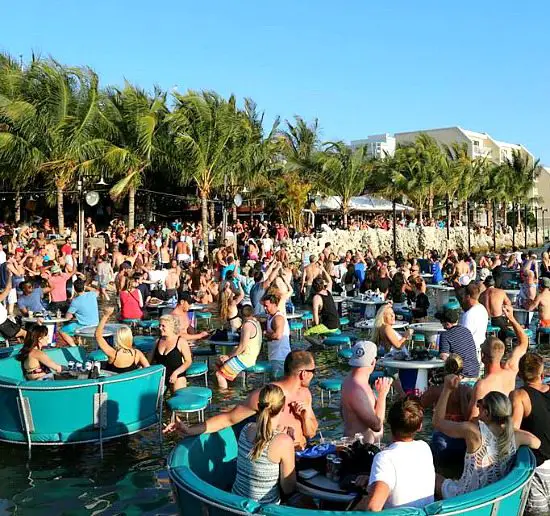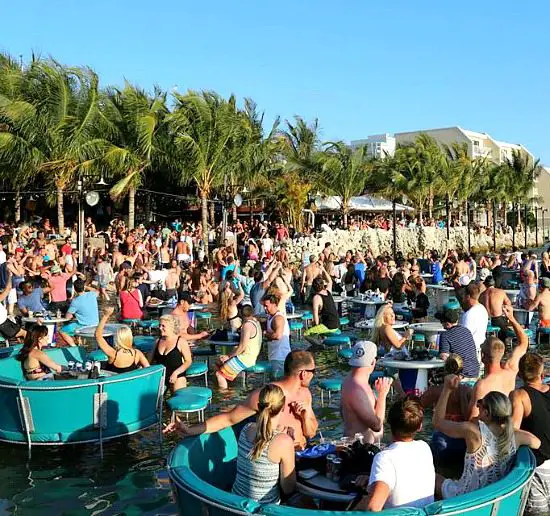 Seacrets Bar, aka Jamaica USA, is located in Ocean City, Maryland. It's got a Caribbean vibe with fully grown palm trees, Tiki Huts and tons of sand! It is huge and looks wild.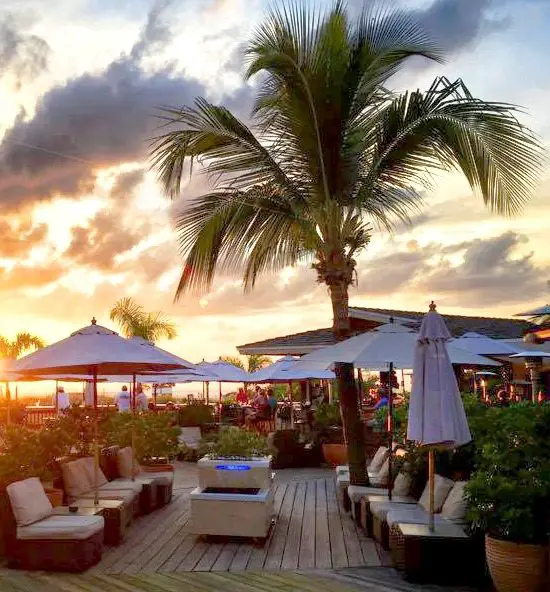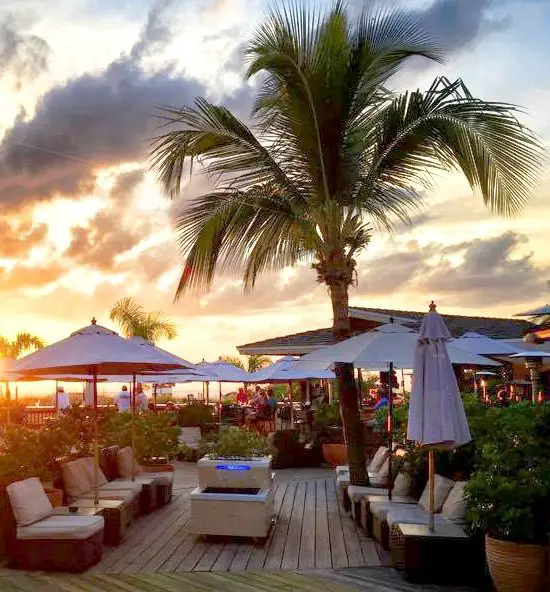 For the fourth time in five years, Jimmy B's Beach Bar in St. Pete Beach was named to best Florida beach bar. It is described as rustic and beachy, and as laid back as it gets.

Beach Tree Bar on the Big Island of Hawaii is part of the Four Seasons Resort, but much more rustic. Enjoy the sun as it sets behind the iconic beach tree!
Best Beach Bars:
The Worlds Best Beach Bars 2015 | The Telegragraph
Best Beach Bars on US and Caribbean Shores | Travel Channel
Americas Best Beach Bars | Travel and Leisure
Sexiest Beach Bars | Travel Channel
Best Beach Bars Caribbean | Coastal Living
Best Beach Bars Florida | Florida Beach Bar
Or Go Wastin' away in Margaritaville!