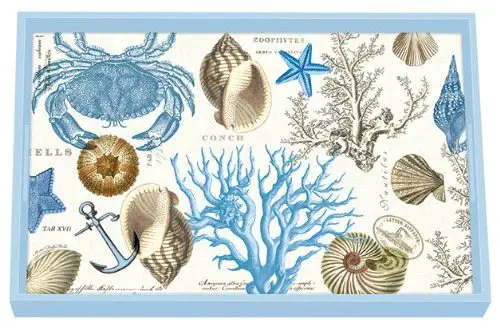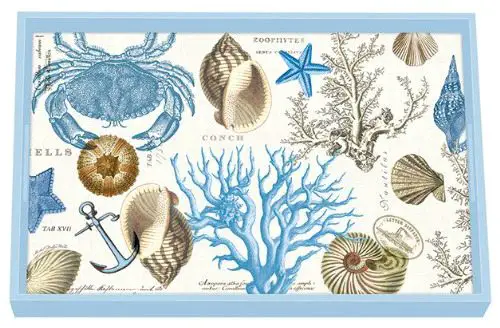 The beautiful Seashore Collection by Michel Design Works mirrors the serenity of the ocean and the beach! The product line consists of home and kitchen items with seashore icons in cool blues and sandy tones. Let me show you a few of their items, beginning with a lovely wooden tray that has non-slip feet.

Seashore oven mitt and pot holder made of 100% cotton.

12 coasters in a tin box. They're made of heavyweight pulp board and are printed on both sides.

Pretty kitchen towel.

Glass soap dish.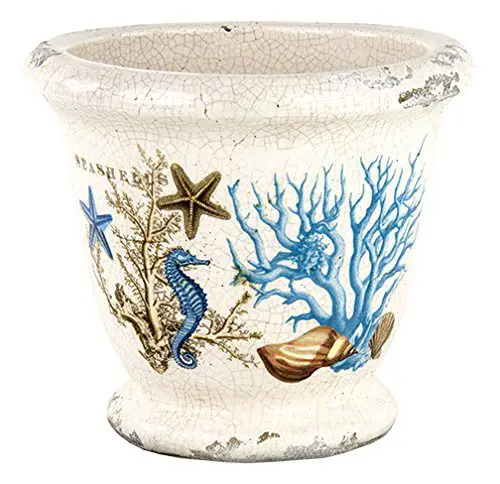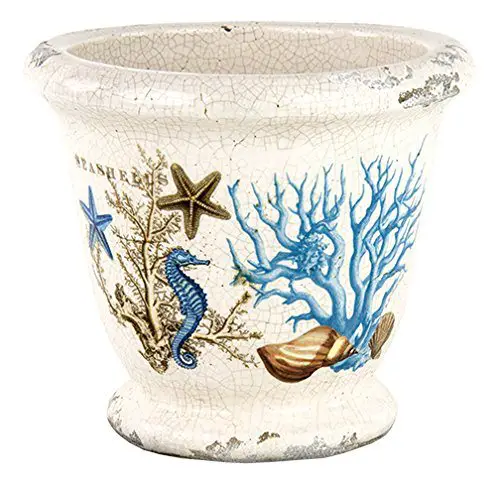 Ceramic pot with distressed crackle finish. You could use it to grow herbs!

Paper plates that are perfect for a beach party. And they have matching paper napkins too!

Michel Design Works was started over 30 years ago by Bruce and Deborah Michel and I fell in love with their seashore collection after seeing it in a local store here at Lido Key in Sarasota (where I'm spending the summer). I bought the matchbox! You can purchase Michel Design Works' Seashore Collection on Amazon and on Ebay. Any of their items would also make a great Beach Gift!