This is the perfect DIY project for seashell lovers! Come in and see how to make it, it is not as hard as you may think.
A lot of the popular decorations found around modern beach houses involve shells in some shape or form. To continue on with this theme, we have a neat little DIY project for you all to do (when you get some spare time) from weddingchicks, where you get to craft these stunning Shell Topped Bottles,  that look absolutely great around the house.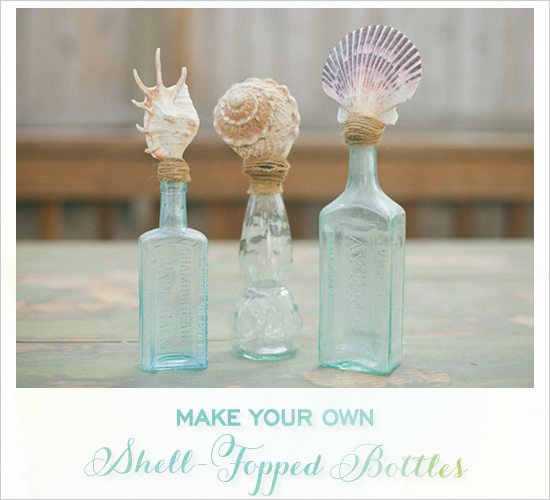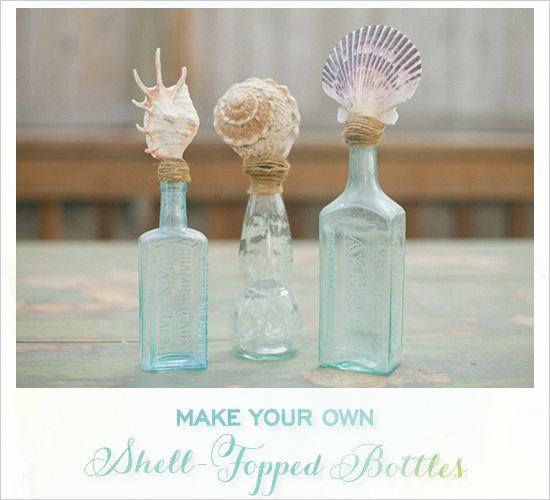 There a variety of uses for these, but my personal favorite is placing different cooking oils (of different consistencies) to get a layered effect going in side the bottle.  I just think they look so nifty on the bench top (when the bench is actually clean) filled up with a yellow/green liquid.
However you can obviously use them however you want. Another great use is to fill them up with sand and add some shells on the inside and then place them around the house. The only problem is,  due to the way they are made, you actually won't be able to retrieve what's inside once you attach the shell.
Supplies
The supplies for this project are limited and easy on the wallet, which is always a benefit. The list of supplies is as follows:
Vintage Glass Bottle (with lid if you want to be able to use it)
Sea shells – Big and small
Bondo (used in car repairs)
Clear Glue
Rope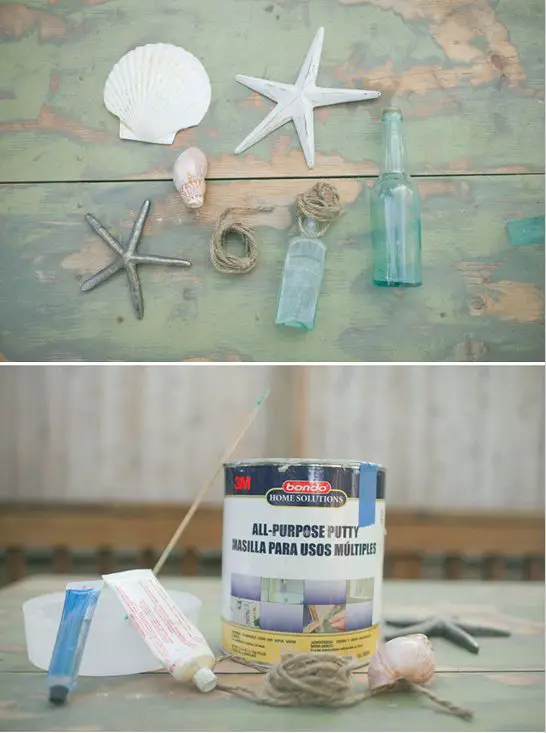 As you can see, there aren't that many materials needed. Obviously we are going to recommend that you don't buy the shells and actually just head down to the beach and find some yourself. Like we said above, you are going to want some that are of all different shapes and sizes to add variety to the bottles (especially if you are making more then one). However, if you don't have any around you that look particularly nice, you may have to head into town and find some at a decor shop. So if you take this route, it might drive the price up a bit.
Tutorial
To actually see how they are made, have a look at this link here where the wonderful team at Wedding Chicks go through in detail how to make them.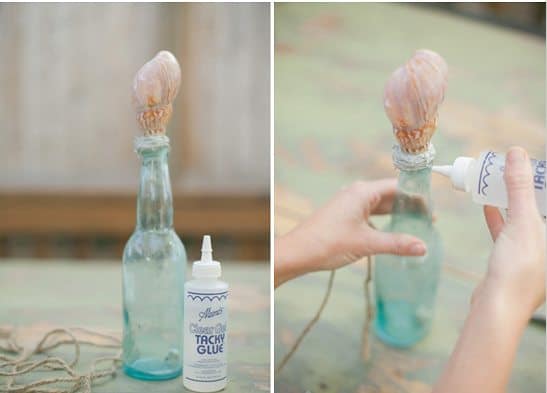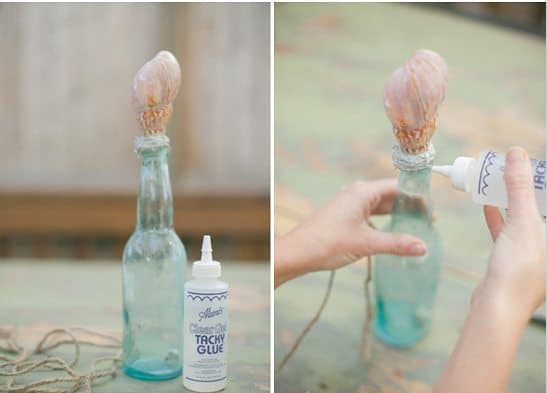 Be creative though with how you go about it. Try different liquids, materials etc. for the inside and see what you can come up with. We would love to see in the comments below!