Have you ever roasted marshmallows over a Beach Bonfire and made Smores? I didn't know it was sooo popular. Some beach resorts even offer Smores packages! So here's how to make Smores on the beach!
S'mores over beach bonfire at The Waterfront Resort in Huntington Beach. Via The Other Hubby.

Making Smores on the beach via Jodi Bean's Blog.

Smores, also known as Smoregasbord, are roasted melty marshmallows over chocolate, sandwiched between graham crackers. It all begins with roasting the marshmallows over the fire.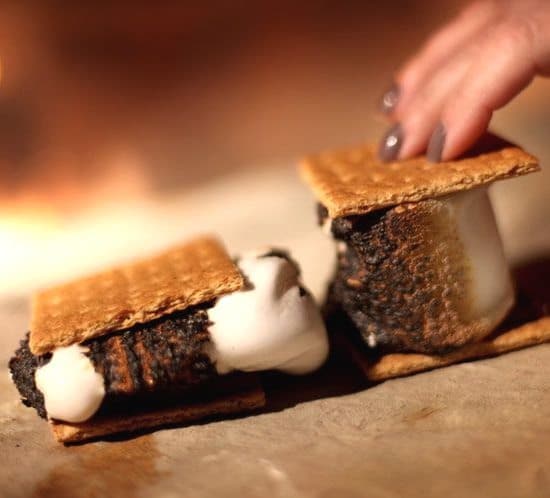 Bakeralla documents the process. She likes her marshmallows a bit on the burnt side. But that's totally up to you! So when the marshmallows are all gooey take them from the skewer and sandwich them between two graham crackers with the chocolate. The heated marshmallows will start to melt your chocolate. It helps if your chocolate is already soft. Just have the crackers with the chocolate on top sit near the fire! Bakerella also made her Smores with different kinds of chocolate, like Resse's Cups and Caramello. Head over to see and to learn all the details!

The skewers are an integral part of making smores, roasting marshmallows over a fire. Anything goes! From Bakerella's nifty Fork Skewers to simple sticks! When using sticks, just get a knife and take the outer layer off at the tip. Also, it's easiest to use Giant Marshmallows. Photograph by Lora Grady via Facebook.

How bad do you want Smores now? Photo via Renee Bargh on Instagram (having Smores on the beach in Coronado, CA).
Note:
If you have plans going to a beach resort or a hotel where evenings have a bit of a chill, especially the North West and California, check if they have a S'mores package. You wouldn't want to miss out on it!