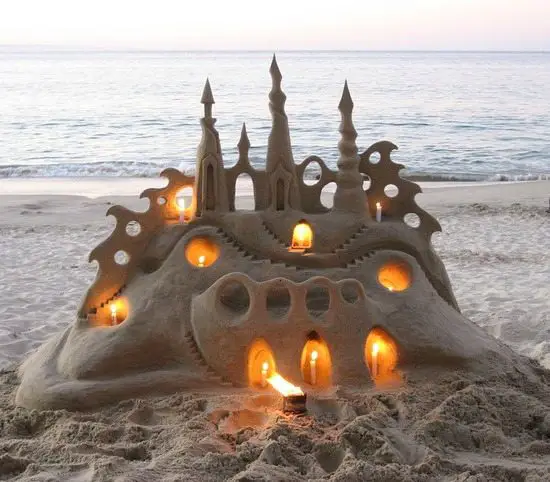 Sand sculpting is a big thing around the world. Every year festivals and competitions are held where amateur "sand shapers" and professional sand sculptors dig in and create amazing sand castles and sculptures. Here are some of the most amazing sand castles and funny sand sculptures that I have come across!

Arron McCormick creates the most amazing sand castles on Noosa Main Beach, Australia. Supposedly he does it most weekends.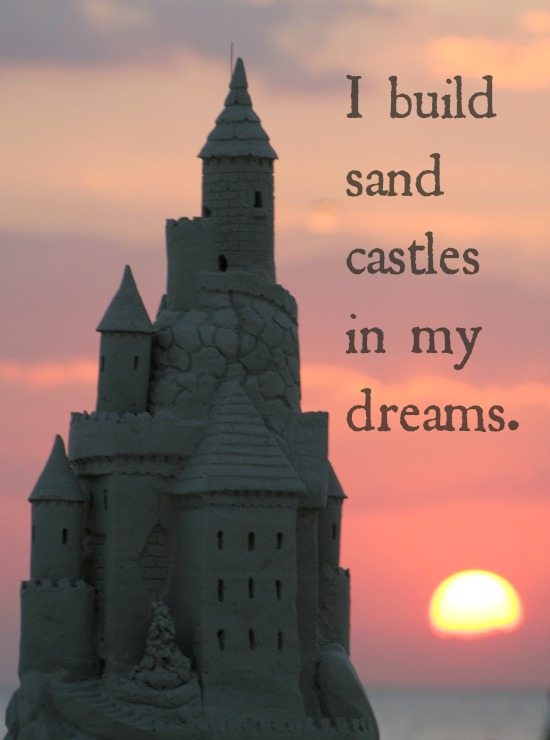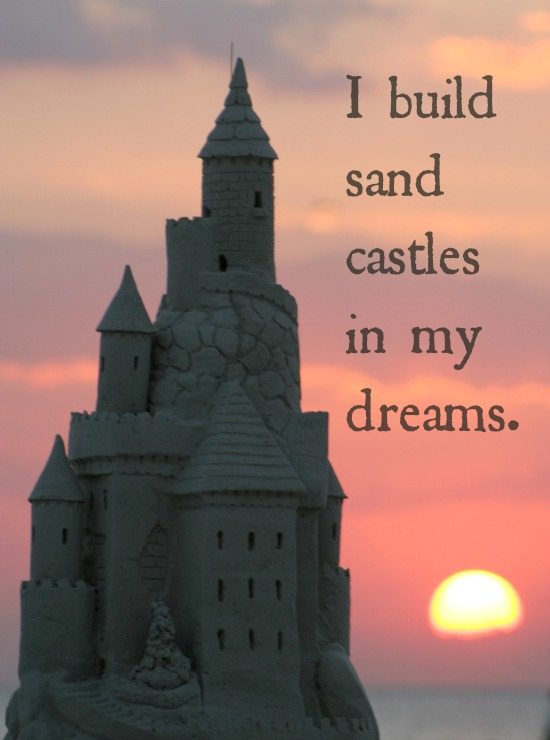 I build sand castles in my dreams! Via Fort Myers Pinterest Page. Fort Myers, FL, is on the top 10 list of places with amazing sand castle contests (see list at the end of this post). Theirs is an Annual Sand Sculpting Championship.

Dream sand castle via Southwest Florida International Airport Facebook page.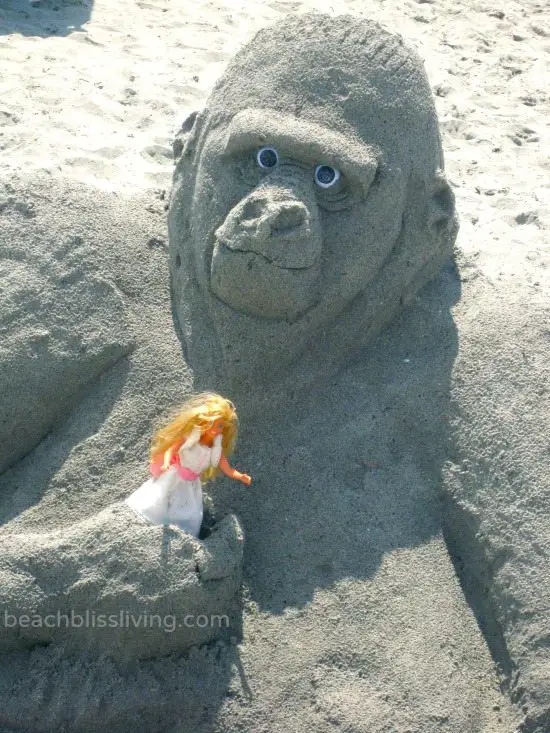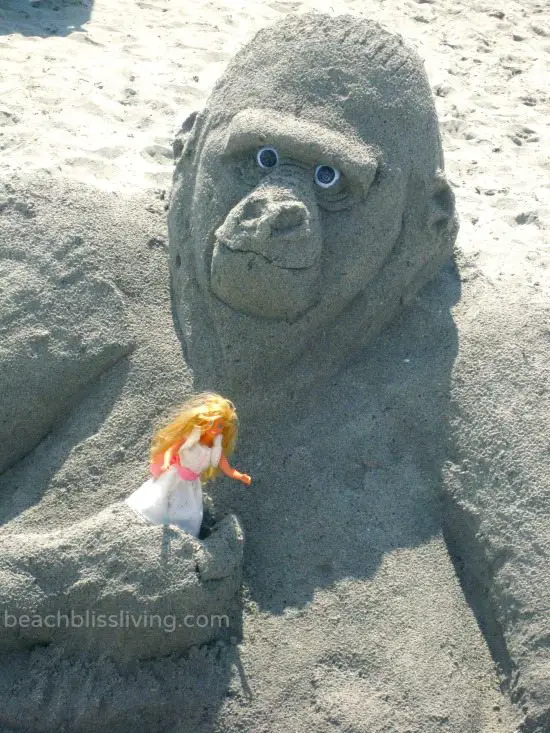 On the 4th of July Delray Beach (where I'm vacationing) held a little sand sculpting competition. Only about a dozen people or so were up for the challenge, but I think these are really funny. Gentle giant King Kong.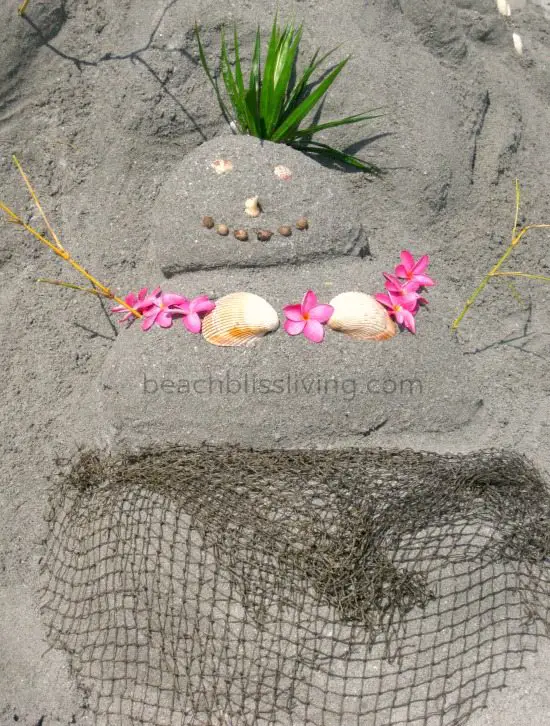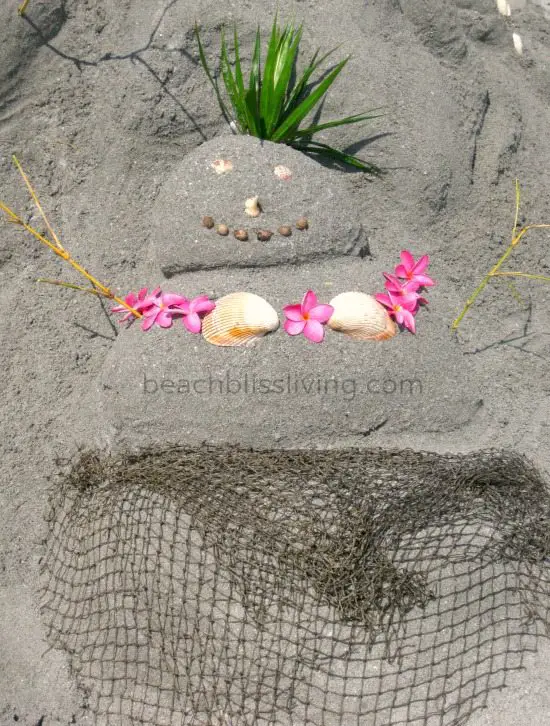 And a cute hoola girl sand sculpture.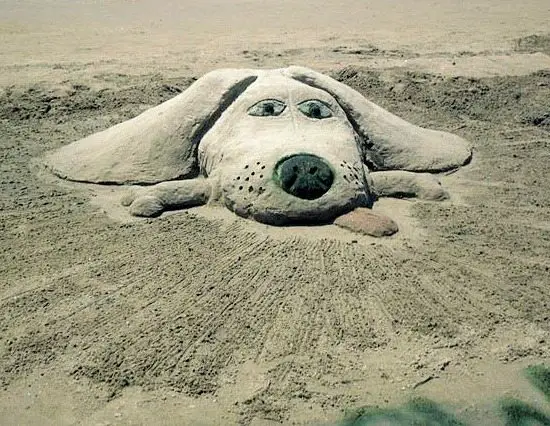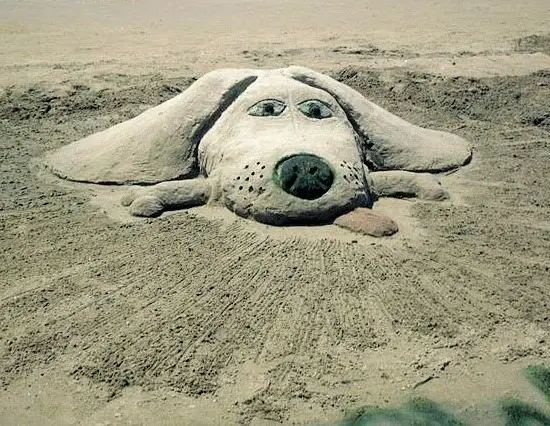 A dog with a bone on the Isle of Palms, SC. Via Islandey News.

Sand Buddha sculpture via Big Happy Buddha.

A beautiful amateur sand castle near Destin, FL. Via Flickr.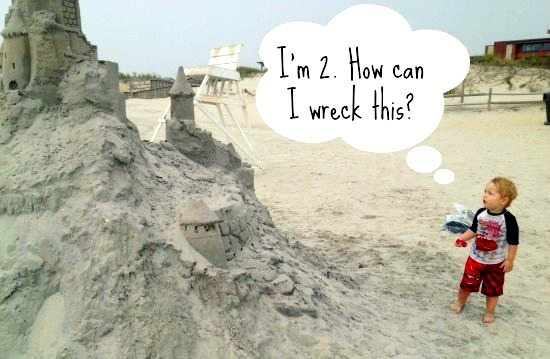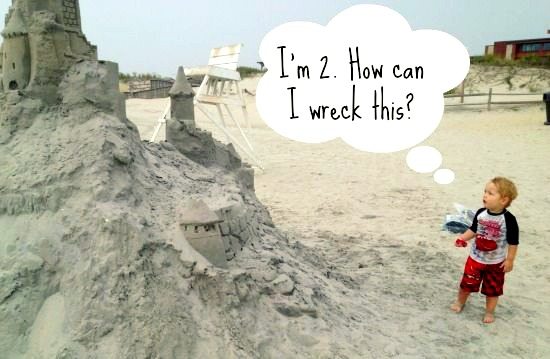 Via How to Create Amazing Sand Castles. Let wind and sea do the wrecking, little man!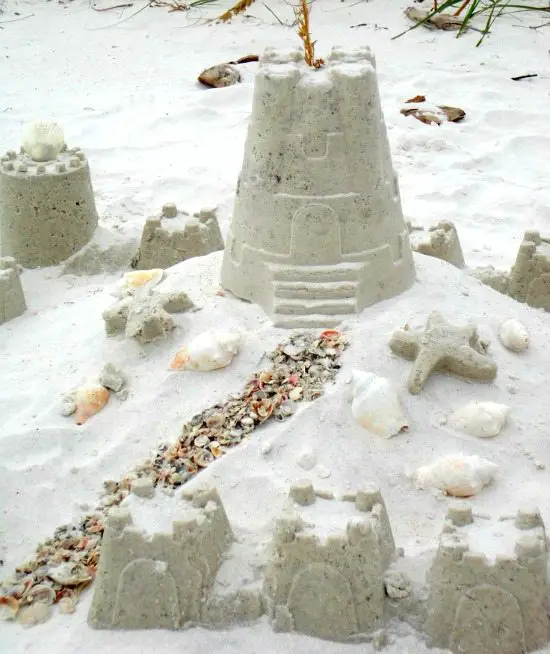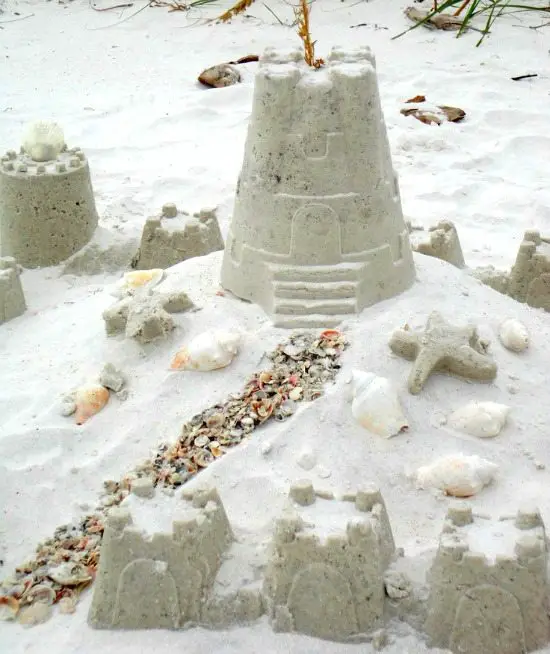 A dreamy sand castle via Tracey Rapisardi on Pinterest, built near Sarasota, FL.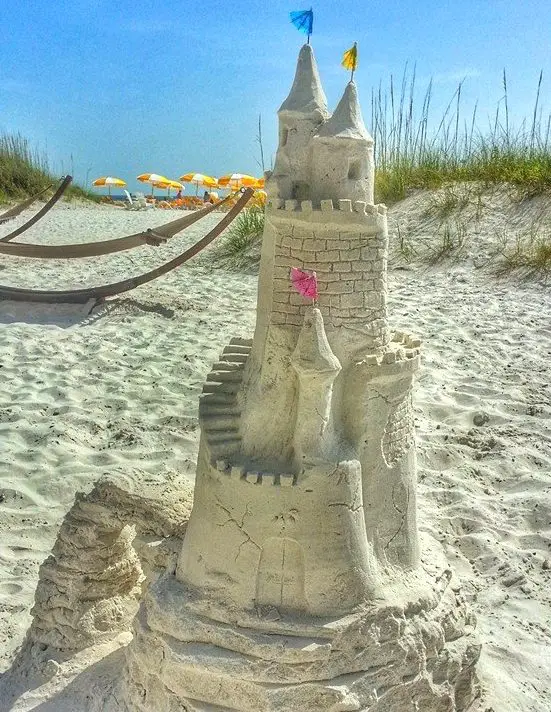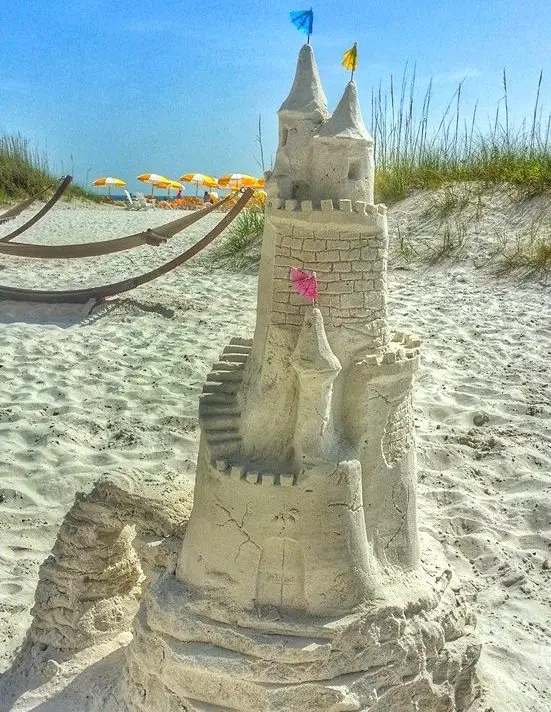 Via SandPearl Resort in Clearwater, FL. The sand castle was built by a couple young guests of theirs.

Sand castle crown with the American Flag via BHG.

A sand castle centerpiece for a beach party. Seen here.

Amazing mini sand castle. Or photoshop? Original source unknown.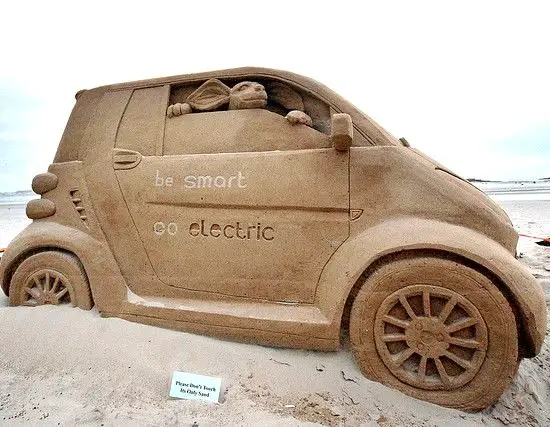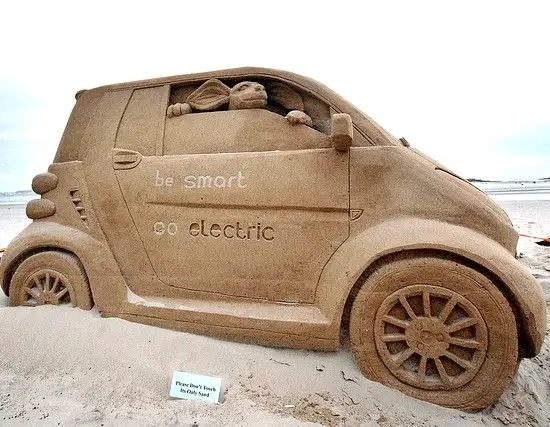 Advertising sand sculptures are quite popular as well. Smart Car sand sculpture on the beach in St. Helier on the island of Jersey, UK. Photo by Paul Stevenson via Flickr.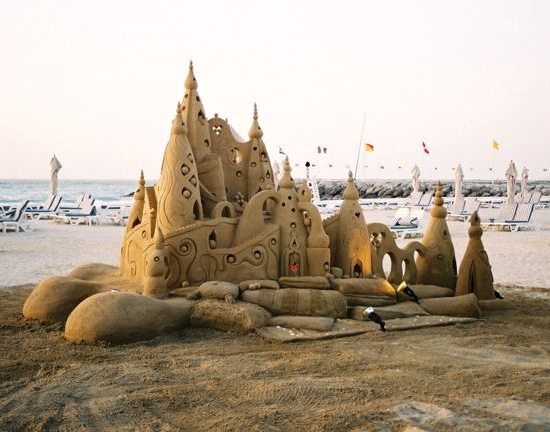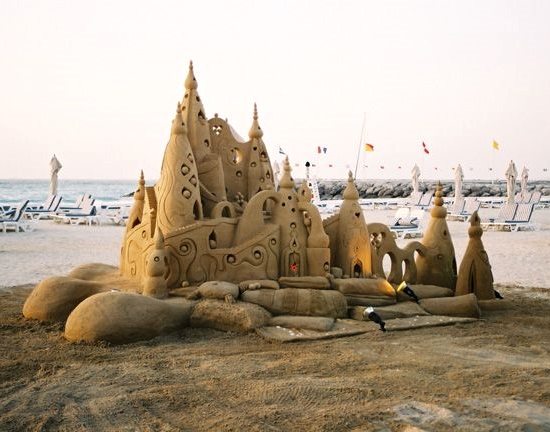 Sand castle by Jenny Rossen, a professional sand sculptress.

A sweet sand castle inspired by Jenny Rossen's work. It's made of sugar! By Mary of Home is Where the Boat is.

I think this is the perfect romantic Beach Picnic set up! Original source unknown.

Or how about a marriage proposal sand sculpture! Made by Beach Sand Sculptures, a professional sand sculpting company.

Ode to Fall with a sand pumpkin sculpture. Via Corona Del Mar Sandcastle Contest.

Sand pumpkins in Texas. Via.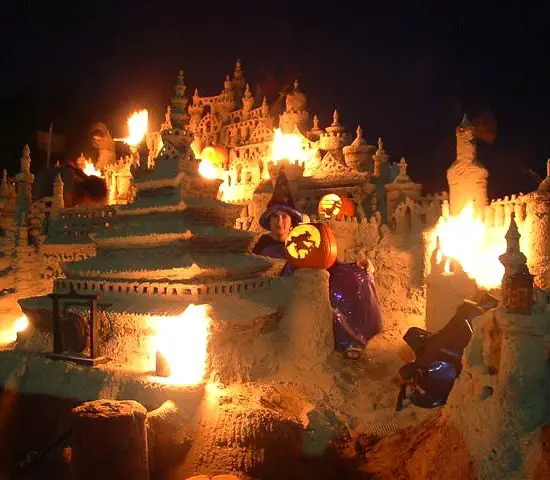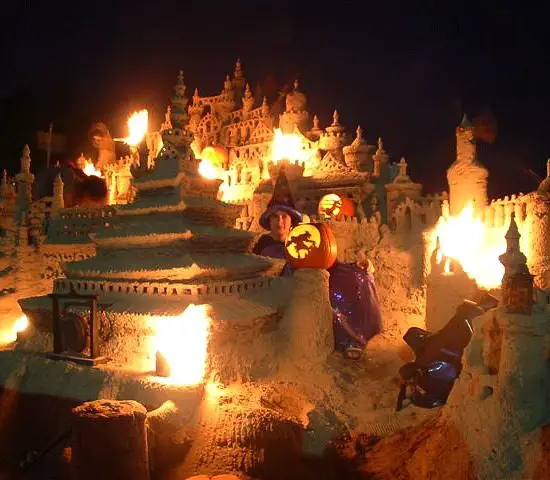 And to round up the theme. Here's a Halloween theme beach sand castle in Miami Beach, complete with Jack-O-Lanterns.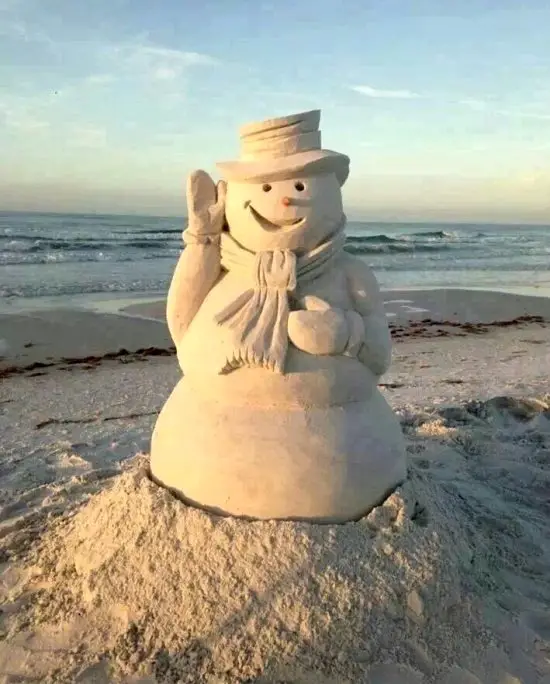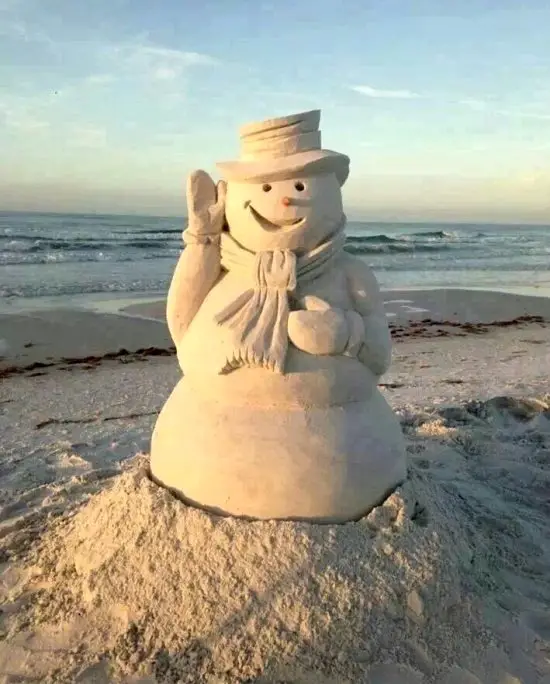 And no line up of funny sand sculptures would be complete without a snowman made of sand. It will never melt! Sandman was spotted at Fort Myers Beach, FL. Original source unknown.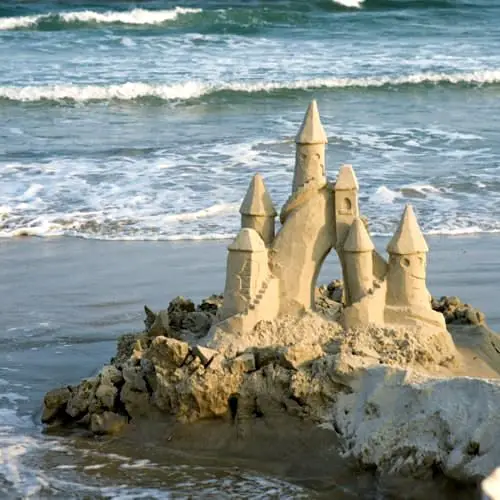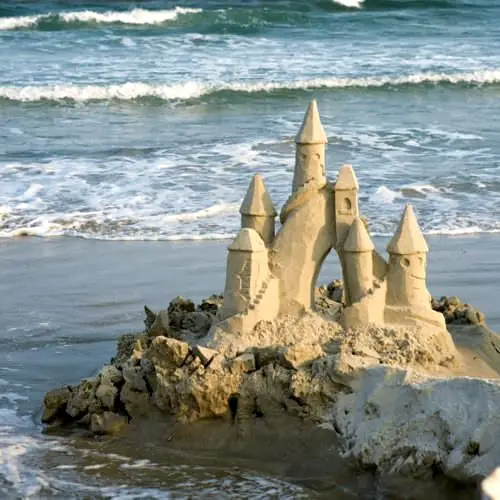 And last but not least, a list of Top 10 Sand Castle Contests via Coastal Living:
Long Beach, Washington, Imperial Beach, California, Virginia Beach, Virginia, South Padre Island, Texas, Fort Myers Beach, Florida, Hampton Beach, New Hampshire, Havre-Aubert, Magdalen Islands, Quebec, Cannon Beach, Oregon, Point Reyes National Seashore, California, and Galveston, Texas. To learn more about each contest, head over to Coastal Living.

Off to the beach, building sand castles! Original source unknown.