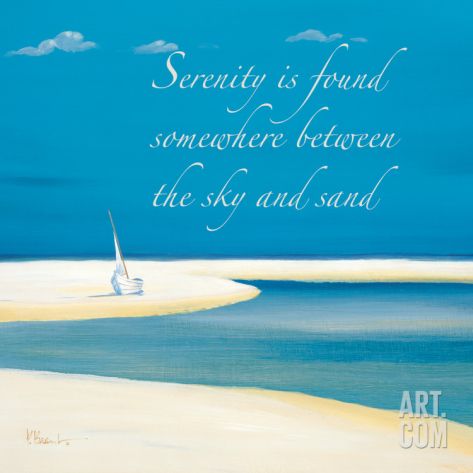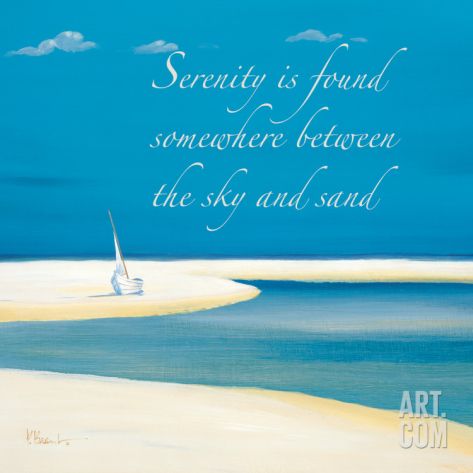 Florida artist Paul Brent, often referred to as America's best known coastal artist, paints idyllic beach scenes in sunny watercolors. Inviting beach chairs, striped umbrellas, beach cottages, lighthouses, as well as still life paintings of nature and lovely collages, available as prints via Art.com. Plus, you can also find Paul Brent's beach art on a wide variety of products such as pillows, tableware, Jellybean rugs, and more.
Serenity between the Sky and Sand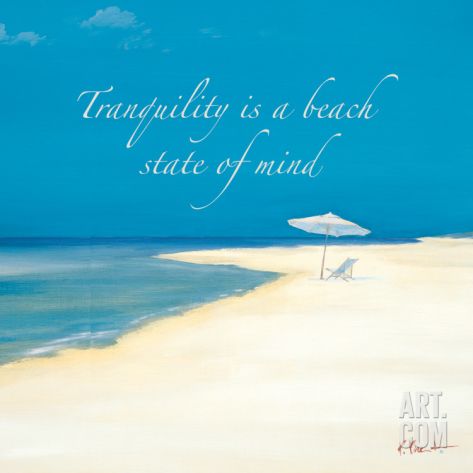 Tranquility is a Beach State of Mind

Oceanside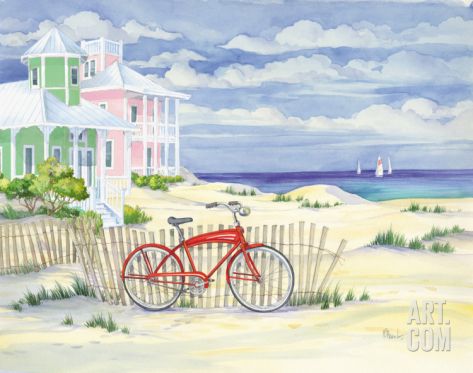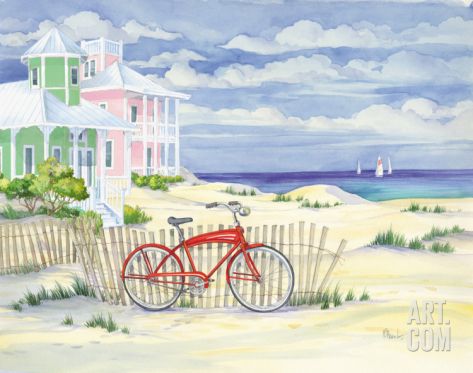 Beach Cruiser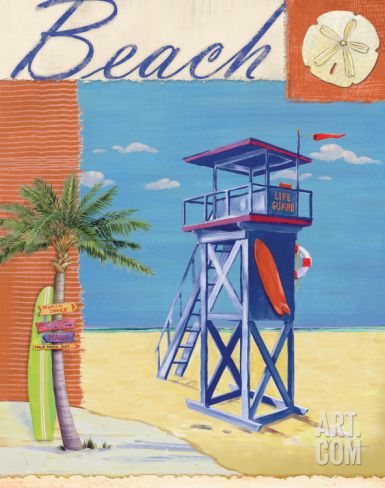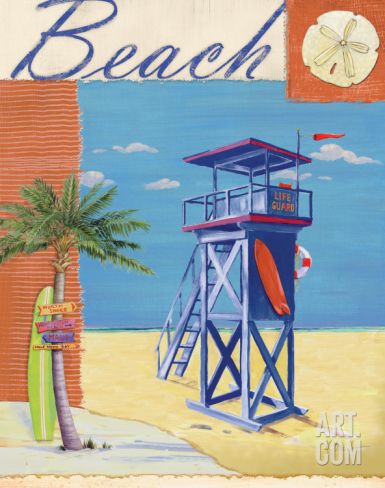 Beach Lifeguard Collage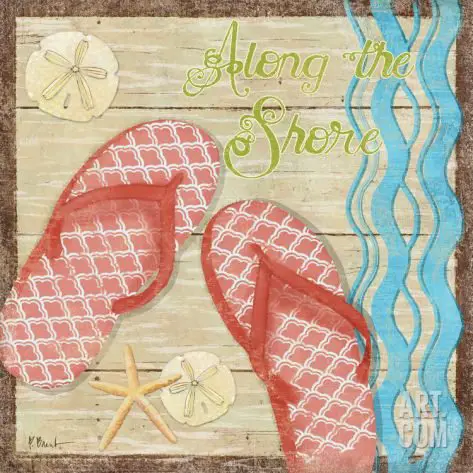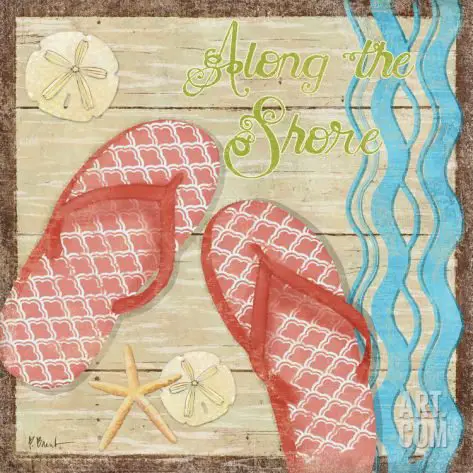 Along the Shore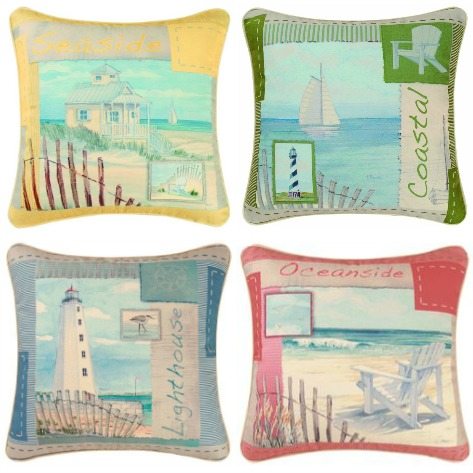 Paul Brant Beach Pillows by C & F Enterprises on Amazon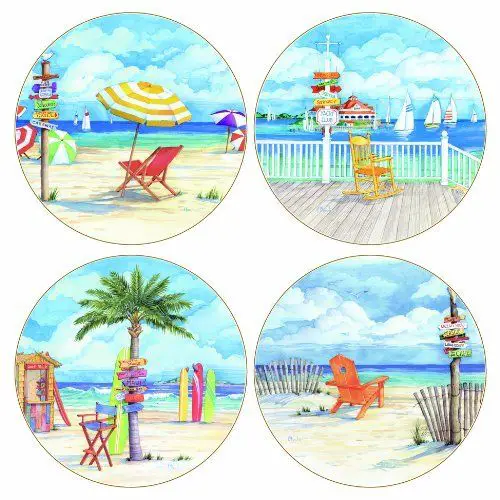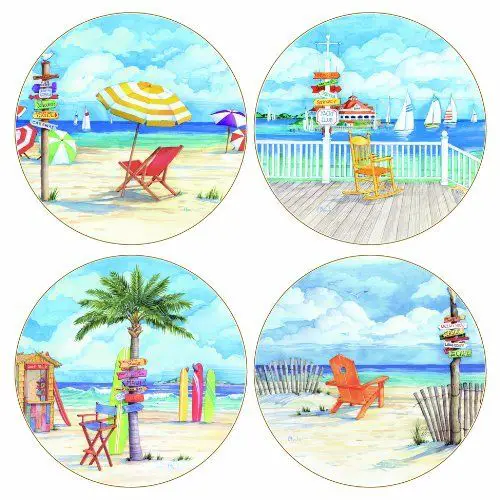 Paul Brent Beach Coaster via Ebay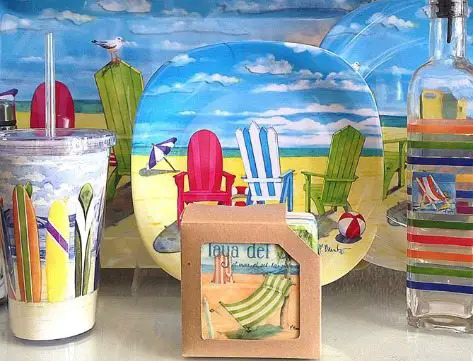 To look for more products that feature the art of Paul Brent, browse Amazon and Ebay. You'll find plates, coasters, mugs, as well as Jellybean rugs, bags, and more. Or stop by Paul Brent's Gallery in Panama City, Florida!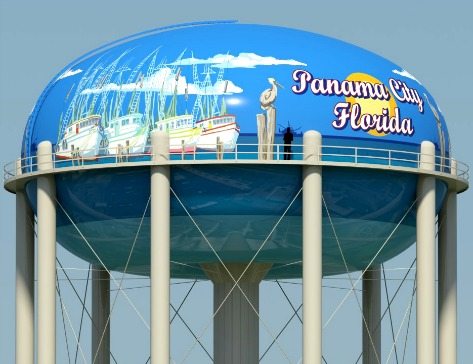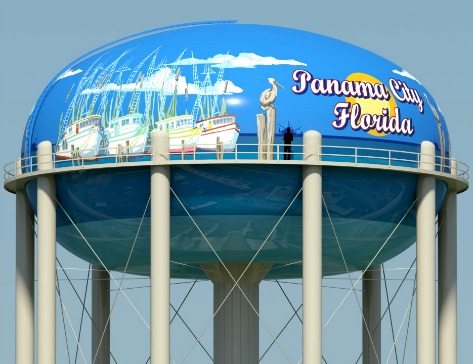 Paul Brent's design on Panama City's water tower.
Paul Brent's body of work is extensive. But before he became the brand he is now, Paul painted for many years, doing art shows. Then he launched his own production company to produce his art as prints, and from there he got into licensing. His first licensed designs were bookmarks, bed linens and insulated barware. To learn more about Paul Brent, visit his website here!