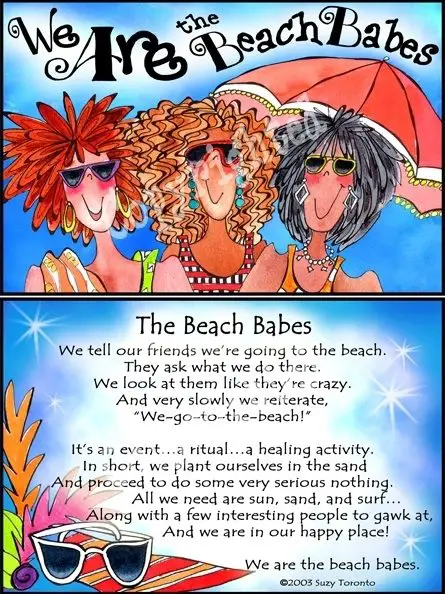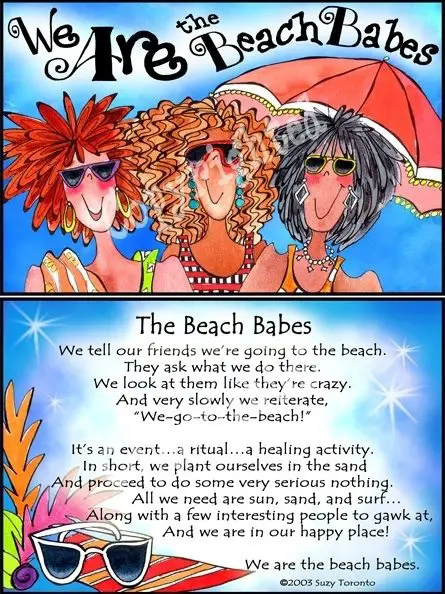 The work of best-selling writer and artist Suzy Toronto is dedicated to women and their relationships. And her whimsical illustrations and stories of beach babes, flip flops, and mermaids are a hoot!
"Going to the beach… It's an event…a ritual…a healing activity.
In short, we plant ourselves in the sand, and proceed to do some very serious nothing.
All we need are sun, sand, and surf…"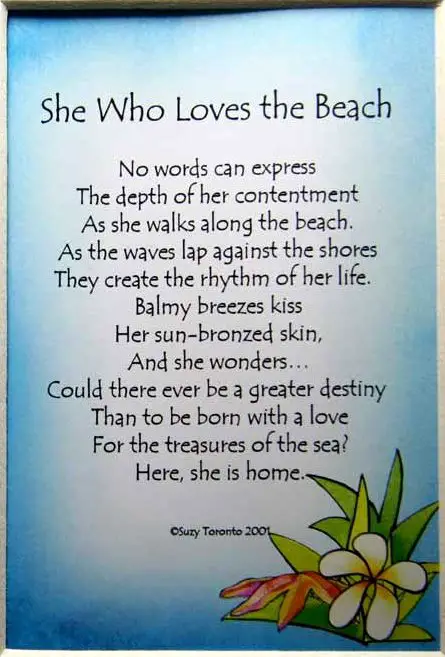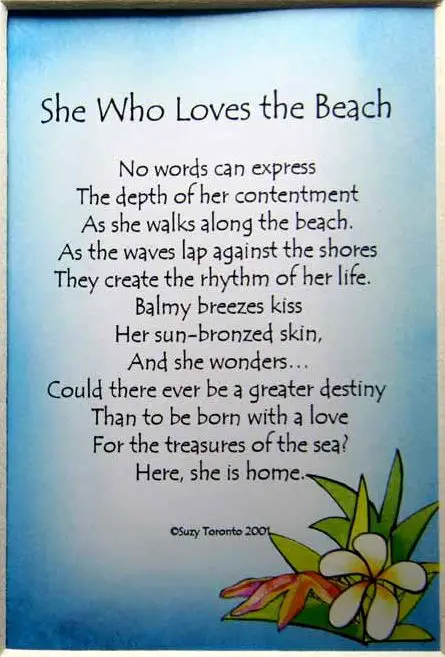 "No words can express the depth of her contentment As she Walks along the Beach."
"So, if we're going to Wear Flip Flops all the time, they'd better be cute enough to blow your socks off.
Unlike shoes, it's not about how many you have, but how outrageously adorable they are."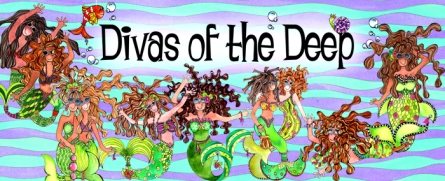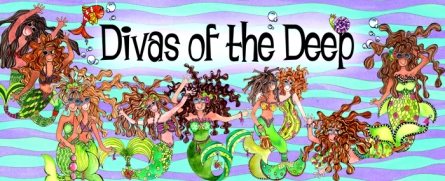 "Those of us Divas of the Deep love to flip our tails in sand, and splash in the ocean."

You can call Suzy Toronto a true kindred spirit for all sisters of the beach! Goofy, just shy of crazy (these are her own words), Suzy spends most of her time painting, writing and creating. And of course, she loves sitting on the beach, which is not too far away from her home in Tangerine, Florida. Most of Suzy's adorable beach babes, flip flops and mermaids featured here are available via her website: Suzy Toronto. But if you don't find them there, you might want to look for Suzy Toronto on Amazon!
My favorite beach babes, flip flops and mermaids:
Suzy's Beach Babes Travel Mug is so fun, keeps beverage hot or cold, and bears its own bold, signature artwork and the back has the corresponding story or sentiment. I also love her Flip Flops as a Travel Bag Tag (especially if you Travel to the Beach). Her Divas of the Deep Mermaid Print is too cute, and then there are the Beach Babe Note Cards, perfect blank note cards to send to your beach sisters!