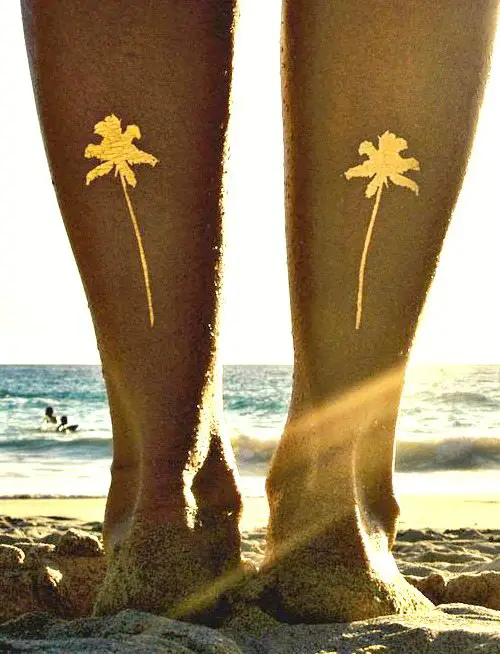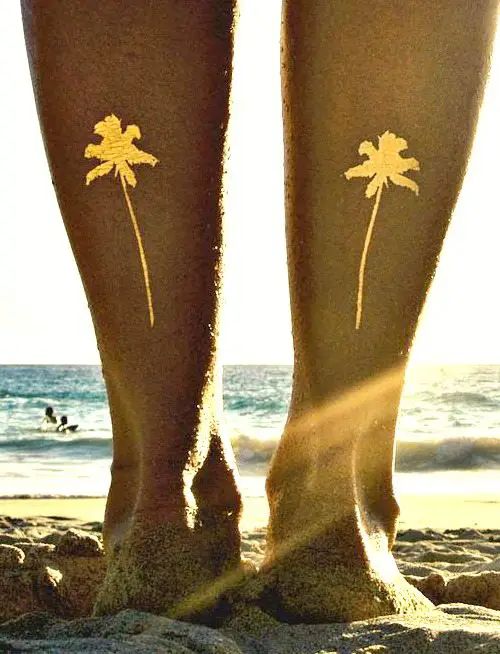 Temporary beach tattoos are a whole new way to accessorize your summer look. They are stylish, metallic, shiny and waterproof. Innovative jewelry that can never get lost on the beach! The two collections featured are designed by Rebekah Steen of Gold Fish Kiss in collaboration with Flash Tattoos.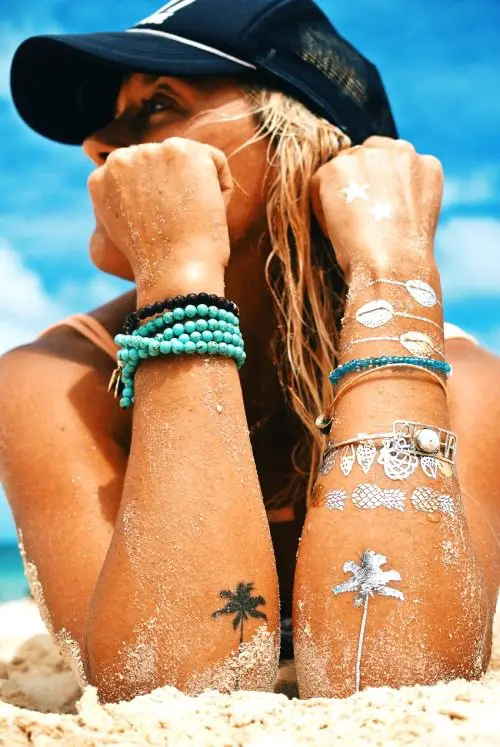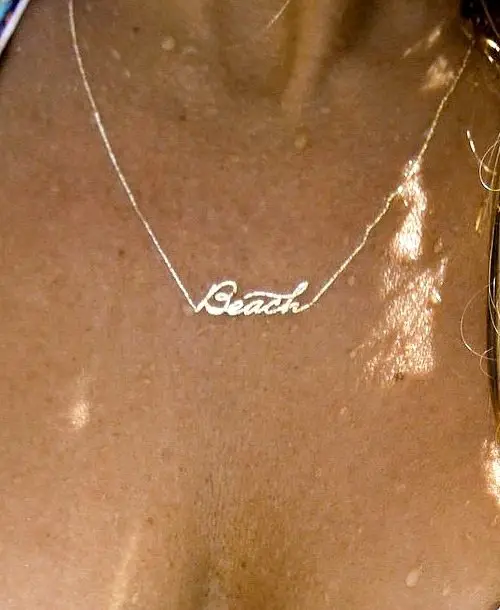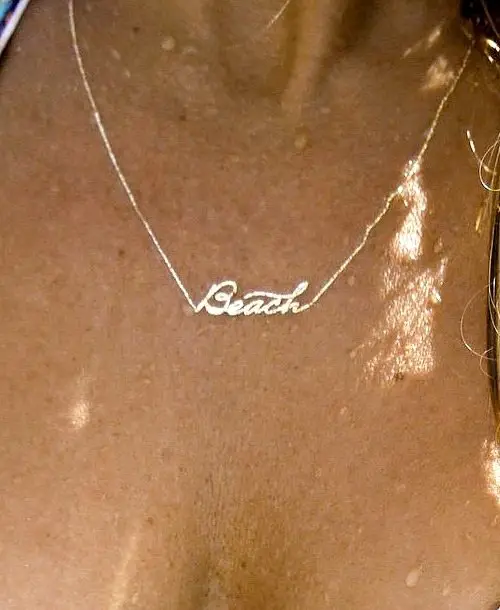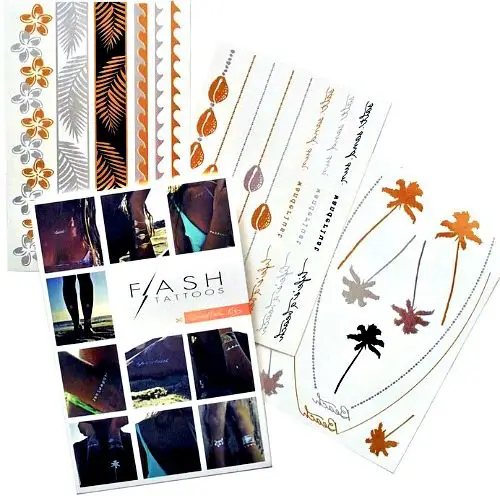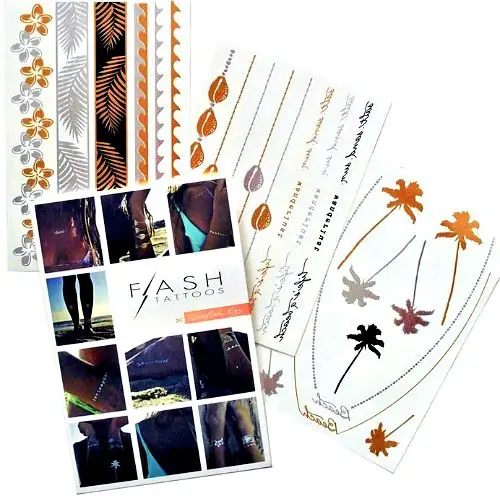 The first Gold Fish Kiss Collection contains 3 sheets:
Sheet 1: Bands (wear as a bracelet, arm band, or anklet) inspired by Hawaiian plumeria flowers, palm fronds, and waves. Sheet 2: Mixed metallic Hawaiian cowry shell bands (wear as a bracelet, arm band, or anklet). "Wanderlust", "life's a beach", and "salt. sand. sea" in gold, silver and black. Sheet 3: Gold, silver and black palm trees. Gold and silver "Beach" necklace.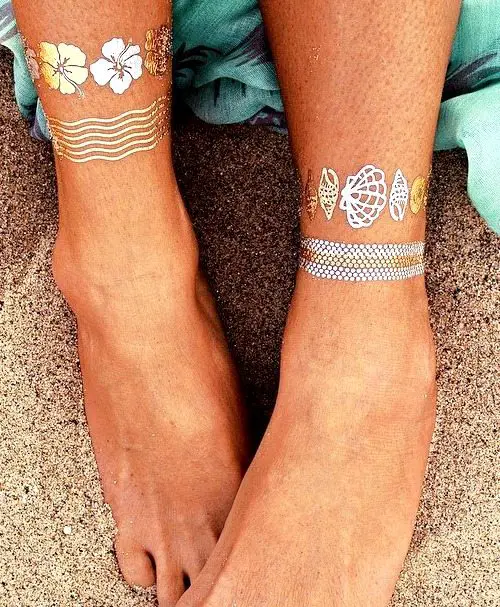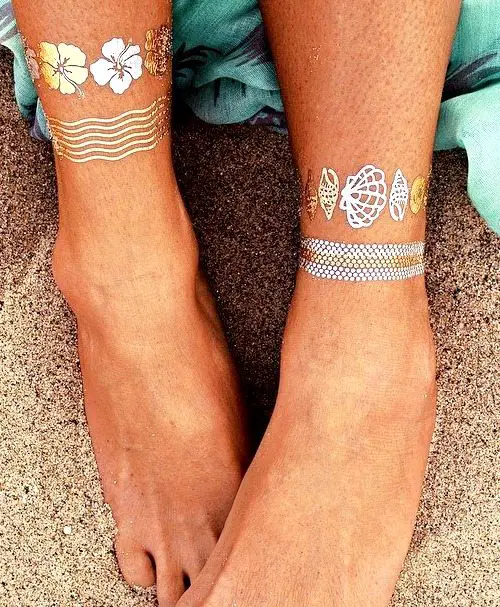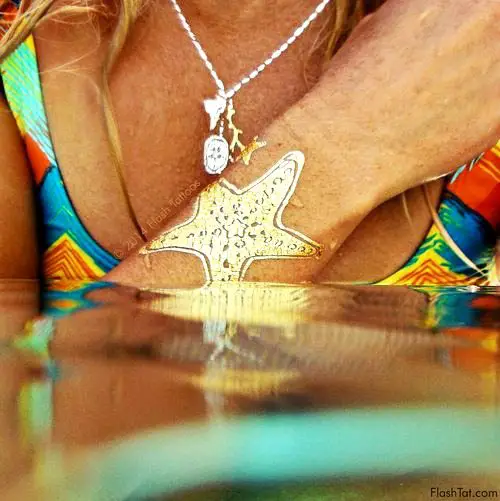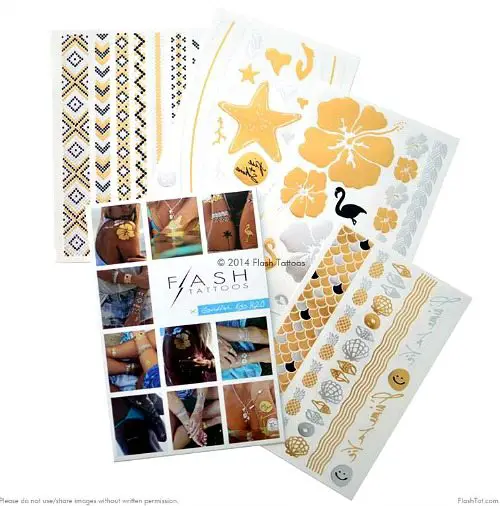 The Gold Fish Kiss H2O Collection contains 4 sheets:
Sheet 1: Assorted friendship bracelets in a mix of black, gold, and silver. Sheet 2: Necklaces with sea inspired charms, various sea creatures. Sheet 3: Gold and silver Hawaiian hibiscus flowers, flamingos, etc. Sheet 4: Gold and silver bands (wear as a bracelet, arm band, or anklet) featuring fish scales, pineapples, shells, waves, and "J'aime la vie".
I don't know which I love more, Beach Art Nails or these fabulous beach tattoos by Flash Tattoos that are calling all Beach Babes! The tattoos can go anywhere on your skin, and the bracelet designs can do double duty as arm bands or anklets. Temporary Flash Tattoos will last about 4 to 6 days. While wearing them avoid oil based substances that may degrade the adhesive. And for even more ideas and designs, browse Temporary Tattoos on Amazon.