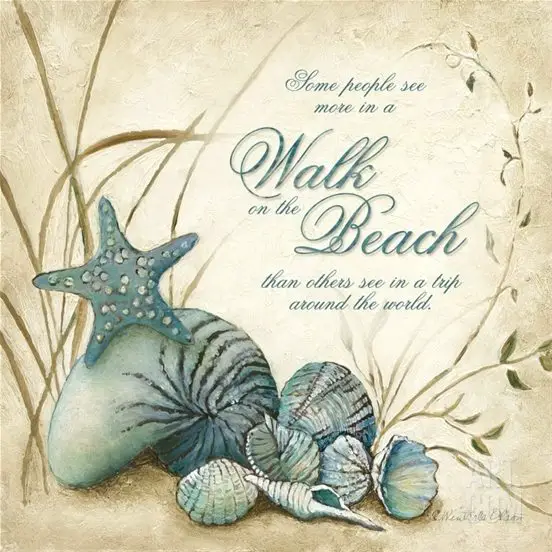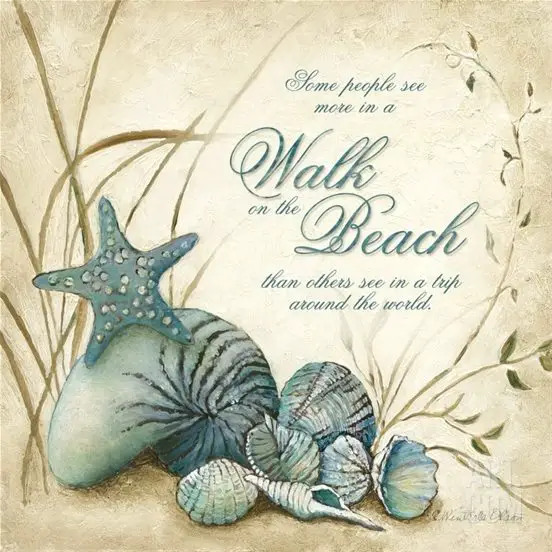 A tranquil still life Print with a Beach Walk Quote that expresses a sentiment that is very true for me.

"Some people see more in a walk on the beach than others see in a trip around the world." I used to travel quite often when I was younger, now I just want to hang out on the beach. Wherever I used to go, I'd end up on the beach anyways!
The artist behind this enchanting rendering and walk on the beach quote is Charlene Olson who has been painting most of her life. Charlene works in oil, acrylic, watercolor, collage, and printmaking. She lives and works in Athens, Georgia.
Charlene Olson's art print with saying is also available as a single tile. Find out where to buy on my post about Tile Art.